Android
Fast and Secure app to convert your Document to Pdf using a Smartphone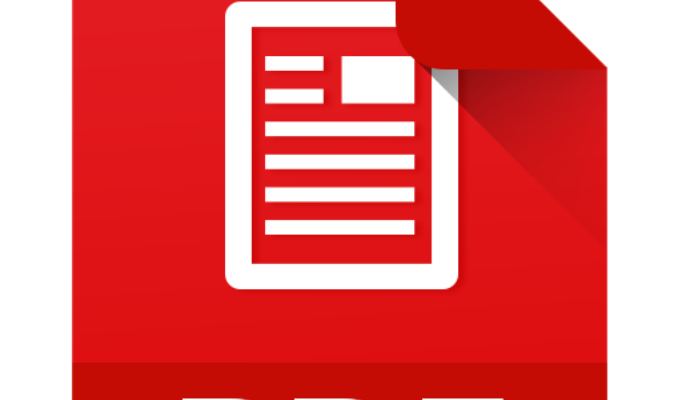 Do you want to convert your documents to PDF using smartphones? If we want to rely on just one file format, then, PDF is possibly the best choice as it is a safe file format that enables you to read text and images in their original formats.
There are already a ton of apps you can use to convert Doc to PDF on your mobile devices! But, the problem is to find reliable ones. Well, if you want to know about the same thing, then this post is exactly for you. Read along to learn more!
4 Fast and secure apps for DOC to PDF conversion
We have short-listed some of the best PDF converter apps in the following list:
PDF Converter — Convert PDF to Word Document

PDF Converter

Able 2 Extract PDF Converter

Doc to PDF
Let's break them down to understand their features!
PDF Converter — Convert PDF to Word Document
This convenient PDF to word converter app appears with numerous options to choose from. If your phone has a file that you wish to convert, all you have to do is choose the Gallery from the menu of the PDF converter and search for the file. After picking the file, select format, and let this place do its magic. It is a fast tool that uses smooth multi-lightening technologies to focus on accuracy. There's no need to pay or to waste time on procedures. Just download this pdf converter app from your app store, open it up, select your file, and click on the Convert button. That's it!
Features:
User-friendly

Easy to use

Various formats are available

Merging, converting, splitting, and compressing facilities are available

Fast and secure

Device friendly

Three click working system

Lock and unlock tools accessible

No buffering issues
2. PDF Converter
It is another best and popular app that stands third in the top list! The PDF converter is enabling people a bunch of editing tools. This place is also known as PDF all-rounder as it can fulfill any requirement. It is an easy-to-use and friendly spot. The simplicity of this converter makes it a cool PDF Converter for your smartphones. Now anybody can convert Photos, Documents, Contacts, and any type of text messages into PDF formats handily with this app. It offers a lot of awesome features that are available cost-free. Well, it also offers an optional premium version that offers some paid stuff. All documents that you like to convert into PDF satisfactorily. You can convert DOC, TXT, PPT, PNG, JPG, WORD, XLS to PDF formats in just one-click.
Features
There's no need for internet access

Smooth and simple to use.

Good User Interface and updated material design.

Convert your pictures and photos into PDF with this app.

Can easily Convert your text Messages into PDF format.

Can also convert docs from MS Office to PDF.

Can be operated in a matter of a minute.

No restrictions on the number of PDFs conversion.
3. Able 2 Extract
Able2Extract PDF Converter is a great cross-platform which enables you to build PDF documents from MS Office documents easily. It also facilitates you to convert word documents to PDF, and other formats like PowerPoint, Word, and Excel. The converted files can be automatically stored on your smartphone's storage so; you can handily use or share them through other apps. It is a fast, smooth, and easy-to-use tool that is allowing you to fulfill all your business needs. Moreover, there's nothing like buffering issues, ads, hidden charges, or anything like this. It is a smart app that can prove best for everyone.

Features
Conversions are very fast and accurate, which doesn't compromise on the original quality and formatting of the file.

User-Friendly.

Fast and secure.

Puts efforts to make the users happy and satisfied.

After file conversion, you can handily open and edit it on other platforms.

One-click method: simply receive the converted files into the app and select the desired format for conversion.

Security is its priority: Processed files are eternally deleted from the system's collection within 24-hour Security.
4. PDF to DOC
PDF to Doc, which is generally known as Document Manager and Viewer is a cost-free office solution that gives simple viewing of documents such as Word, Excel, PowerPoint, PDF, and other text. It is one spot for every file. It is a handy and user-friendly app that is focusing on bringing ease to your life. In a single click, access the complete list of all docs available on your smartphone at a single setting. Document Manager and Viewer is also usable for Docx to PDF format conversion. And can be accessed from any device.
Features
Quick and Safe

Easy to operate

Tons of amazing features are available

Compressing options are available

Doesn't compromise on accuracy, privacy, and interests

One-click method for the conversion of files.

All the above-mentioned apps will prove best for everyone. But, it depends on you, which will you choose to fulfill your needs. So, pick and click now!