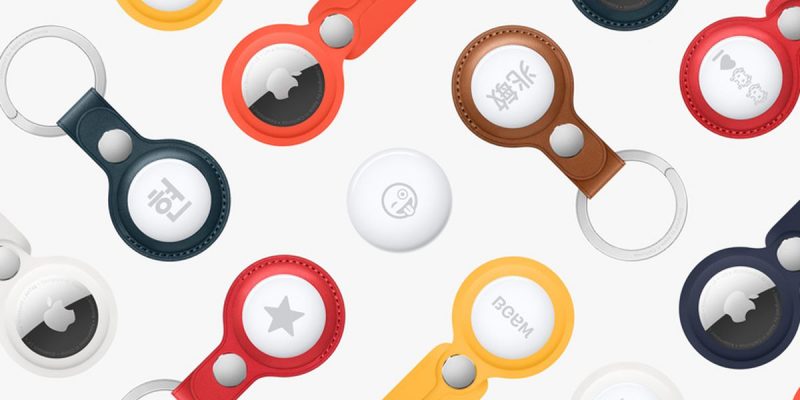 On April 20, Apple presented its AirTag smart tracker, designed to be "privacy-first" and "stalker-proof", therefore absolutely safe and respectful of privacy, as well as anti-stalker, respectively.
Two Apple executives shared more information on how AirTag succeeds in these objectives on the eve of commercial availability.
Kaiann Drance, Apple's vice president of worldwide marketing for iPhone products, and Ron Huang, senior director of sensing and connectivity, talked about the creation of the smart tracker and its benefits.
When it came to designing our product, we thought carefully about how to do it right in a way that no one else in the industry has ever done before. You will see that we have designed for the privacy of AirTag owners and non-owners, as well as making these benefits open to third party products as well
Although almost any smartphone can interact with AirTag, Apple has created a "privacy-first" smart tracker.
If you lose your AirTag, someone can't just take your AirTag, pair it with their iPhone and keep using it
With its unique feature called Pairing Lock, iPhone users can be protected from people who might find the lost smart tracker and use it. For example, a person who finds a lost AirTag cannot even identify who owns it. The owner can only be identified if they mark AirTag in the Find My app as "lost".
Also Read: iPad Pro 2021: Everything you need to know
As mentioned above, the smart tracker is also designed to be "stalker proof", and iPhone can even see a nearby AirTag. If someone puts the tracker in another's backpack, for example, the latter will receive the notification that reveals this AirTag in motion.
The device is also "stalker proof" for Android users. Apple executives interviewed by FastCompany "After an AirTag has been away from its paired device for a certain period of time, the object will automatically emit a sound to alert those around it to its presence."
As of now, AirTag must be out of range of its paired device for three days for the sound to be emitted, but this may change in a future software update
Apple does not recommend AirTags for tracking small children or pets. If parents want to safely monitor young children, the Apple executive suggests an Apple Watch with Family Setup. Regarding the monitoring of a pet, the managers' highlight: