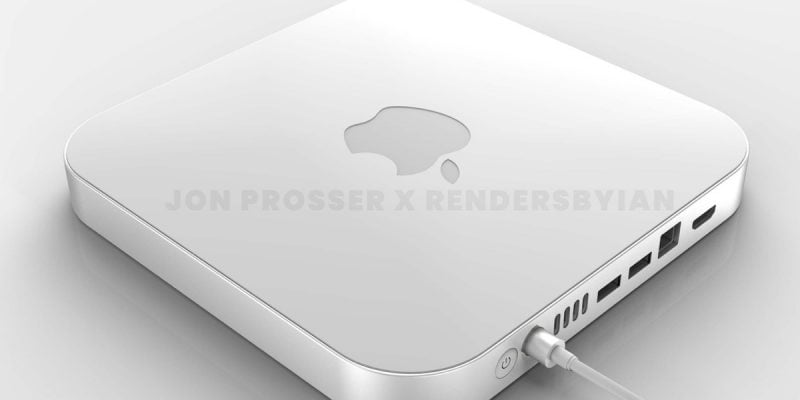 Even with the move to the M1 processor, Mac mini has remained aesthetically identical to the Intel model it replaced: Apple is however working on a top-of-the-range version of the Mac mini that will work with the M1X processor, the same one expected on MacBook Pro 2021, a machine that will have a completely revised chassis and design.
The dimensions in terms of width and depth seem not to change very much, but the thickness will be significantly reduced. Not only that: instead of the all-aluminum frame, the first renderings show a machine with the upper part covered with a panel that seems to be made of plexiglass or another plastic material.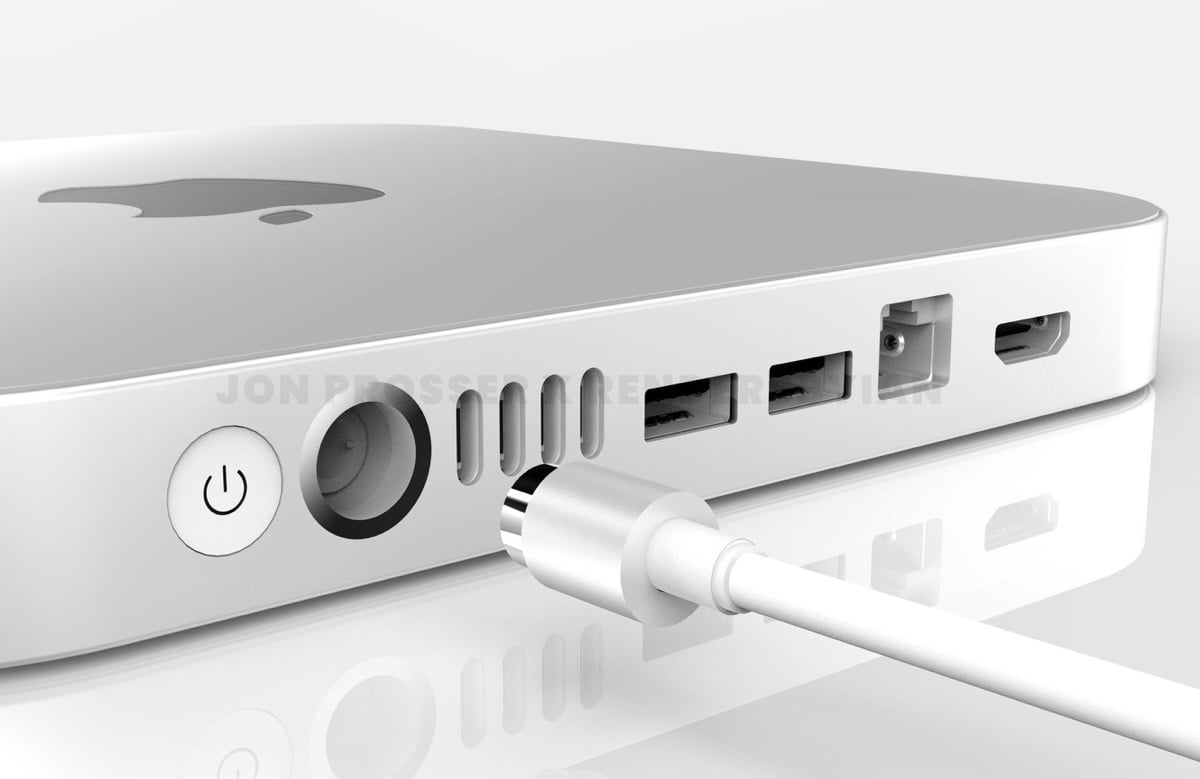 As for the specifications, the Apple M1X processor is expected as an enhanced version, with 8 high-performance computing cores and only two energy-efficient CPU cores. Apple could offer two variants with 16 GPU graphics cores or 32 graphics cores respectively.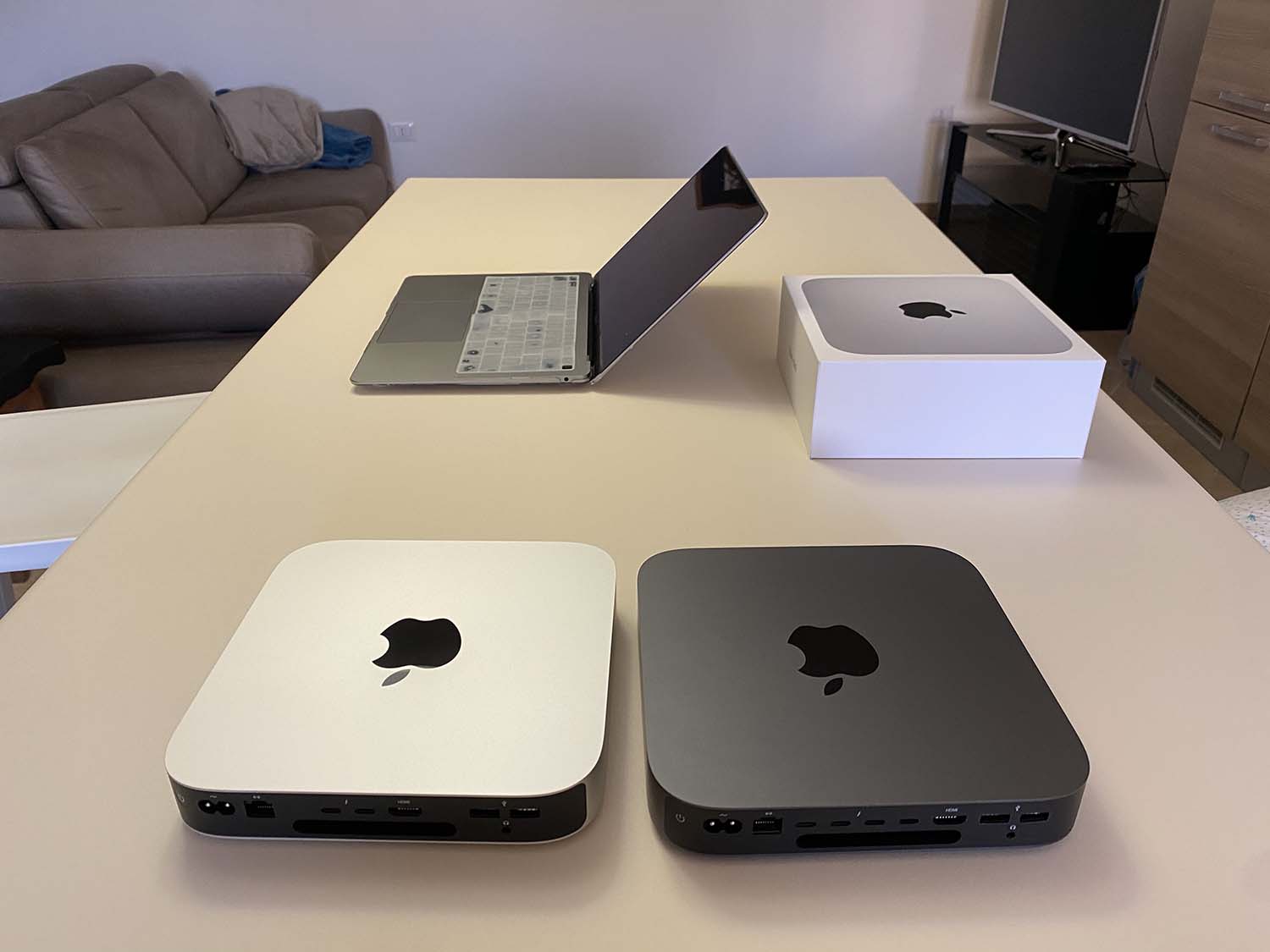 Mac mini old and new and, in the background, MacBook Air.For ports and connectors, it seems that those currently present in the Intel Mac will remain in the price list that it will replace, therefore 4 Thunderbolt connectors, two USB-A ports, Ethernet and HDMI output. The magnetic MagSafe connector as seen on the 24 "iMac M1 is also expected. At the time of writing, the possible arrival date is not indicated but, bearing in mind that the WWDC 2021 takes place in June, in addition to Apple laptops it could also unveil the new Mac mini M1X.