Automobile
Global
The 'super car' impresses at the Geneva International Motor Show 2019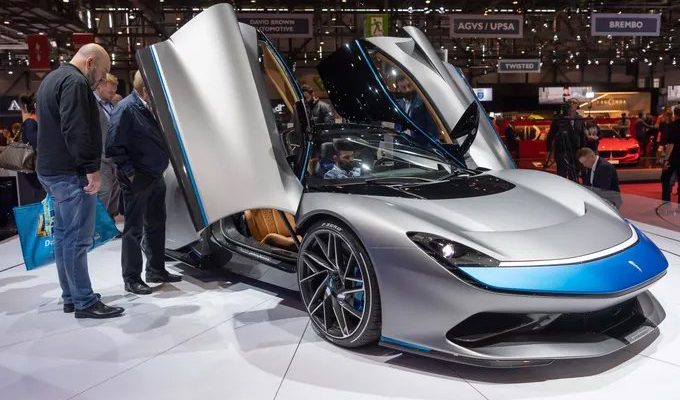 The focus of attention at the Geneva Motor Show (Geneva Motor Show) in 2019, which is taking place in Switzerland, is the launch of expensive "super cars" with powerful and impressive designs.
Coming to Europe's largest annual auto exhibition this year, visitors will be impressed by many special cars such as flying cars and high-class traditional cars, filled with diamonds.
The first product reached the sight of the visitors when entering the exhibition hall of the exhibition is the Battista car of Italian car manufacturer Pininfarina. Battista is a super-light, super-fast car that owns an electric engine block with a capacity of up to 1,900 horsepower and maximum torque of 2,300Nm. This car can accelerate from 0-100 km / h in less than 2 seconds, faster than an F1 racing car, accelerating from 0-300km/h in less than 12 seconds, before reaching a top speed multi 350km/h. The net operating range for a full charge of the car is 450km. As planned, only 150 Battistas will be produced, with a list price of 2 million euros (about 2.2 million USD).
Also the tree of interest at the exhibition is the Dutch Pal-V Liberty flying car. This hybrid motor car costs about 500,000 euros, which is a unique combination of a regular car and propeller of flying vehicles, users can freely drive or fly to work. According to the manufacturer Pal-V, the car can achieve flight speeds of 160km / h with an average altitude of 3,500 meters. Under the plan, the first batch of flying cars will be released to the market next year. However, experts say that the number of people using this flying car will be quite limited because they need to have a license to fly.
Meanwhile, Mercedes-Benz introduced the upgraded Class V car, equipped with new diesel head engine with 9-speed automatic transmission to improve sound insulation and fuel efficiency. The company believes that with its luxurious exterior and interior facilities such as 24-carat gold and precious wood-clad furniture, large leather seats, a minibar and high-quality TV screens … the The car will be suitable for business customers, even politicians and famous artists. The price of this luxury car is 250,000 euros.