We may receive commissions for purchases made through links on our website. We appreciate your support.

In a world where disappearing messages and playful filters have become the norm, Snapchat reigns supreme. As the popularity of this social media giant continues to grow, so do the obstacles in accessing it. Geo-restrictions, content limitations, and the ever-watchful eye of network policies have left Snapchat users yearning for more freedom.

VPNs, or Virtual Private Networks, can be the key to unlocking Snapchat's potential. By routing your internet connection through a secure server in a different location, VPNs mask your IP address and encrypt your data, bypassing censorship and firewalls. This not only grants access to Snapchat but also enhances user privacy. With a VPN, you can connect, snap, and share your moments on Snapchat, no matter where you are, securely and without restrictions.

With the right VPN to unblock Snapchat, the world is your oyster, so let's get started and learn the best VPNs for Snapchat now.
Best VPNs for Snapchat – shortlist:
Why should you use a VPN for Snapchat?
Using a VPN for Snapchat offers several compelling advantages – it is often blocked or restricted in various regions due to government censorship or network policies, which can frustrate users. A VPN can bypass these restrictions by allowing you to connect to servers in locations where Snapchat is accessible.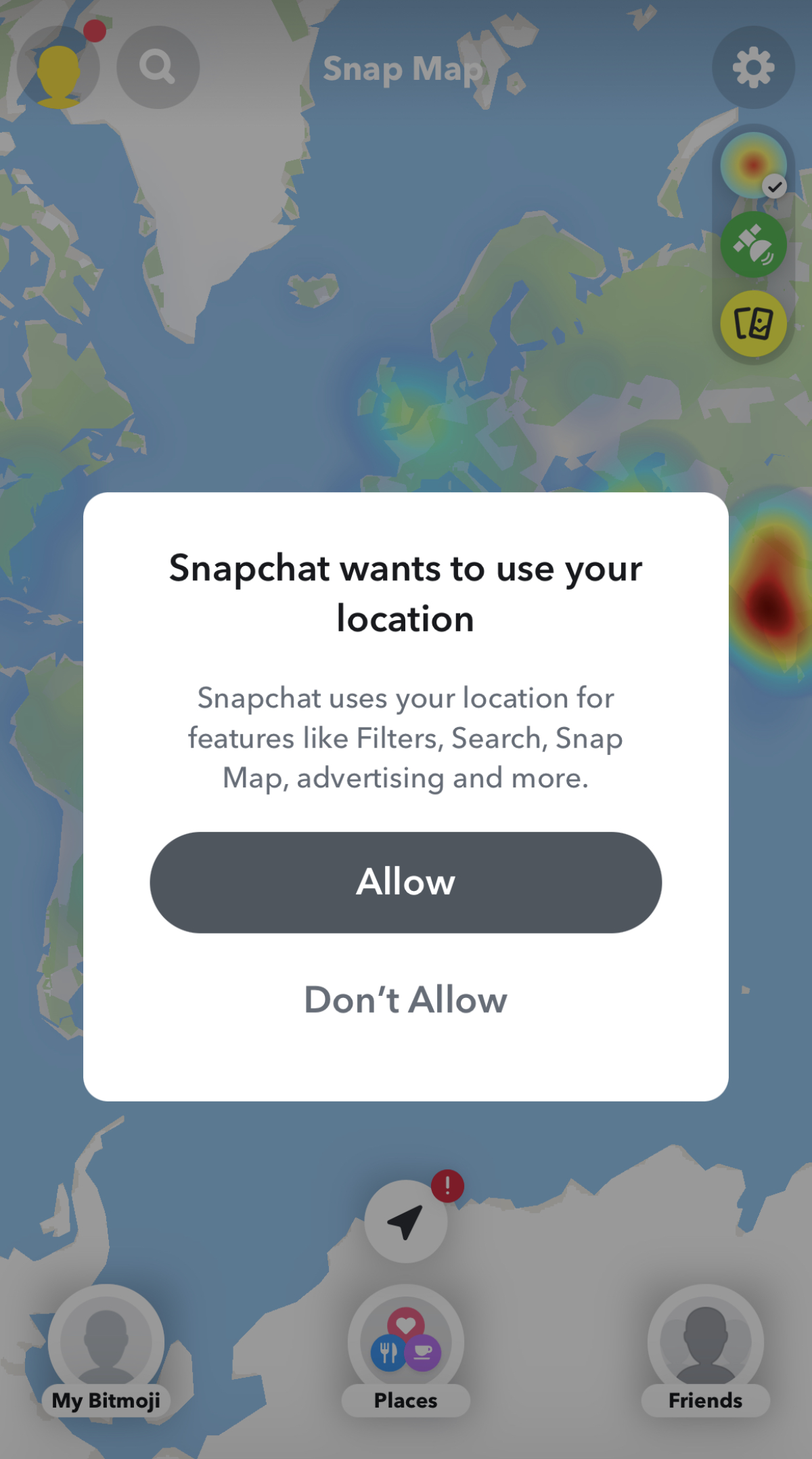 Snapchat uses your location data to offer you local features.
Spoofing your Snapchat location opens the door to a world of creativity and versatility in social media interactions – you can access location-specific features, filters, and content. Moreover, a VPN encrypts your internet traffic and hides the sensitive information you share on Snapchat from snoopers.
How to change Snapchat map location with a VPN
Choose a reliable VPN. We recommend ExpressVPN, now 49% off.
Install the VPN app and log in.
Connect to a server in your chosen region.
Open the Snapchat app.
Start taking snaps for your friends!
Best VPNs for Snapchat in 2023
If you're looking for the best VPN to enhance your Snapchat experience, there are specific features to consider. Prioritize a VPN with a robust server network in regions where Snapchat may be restricted, top-notch security measures, and lightning-fast connection speeds. These factors are crucial for bypassing geo-blocks and ensuring uninterrupted access to Snapchat content.
Here are detailed reviews of the best VPNs for Snapchat:
1. ExpressVPN – best VPN for Snapchat for everyday use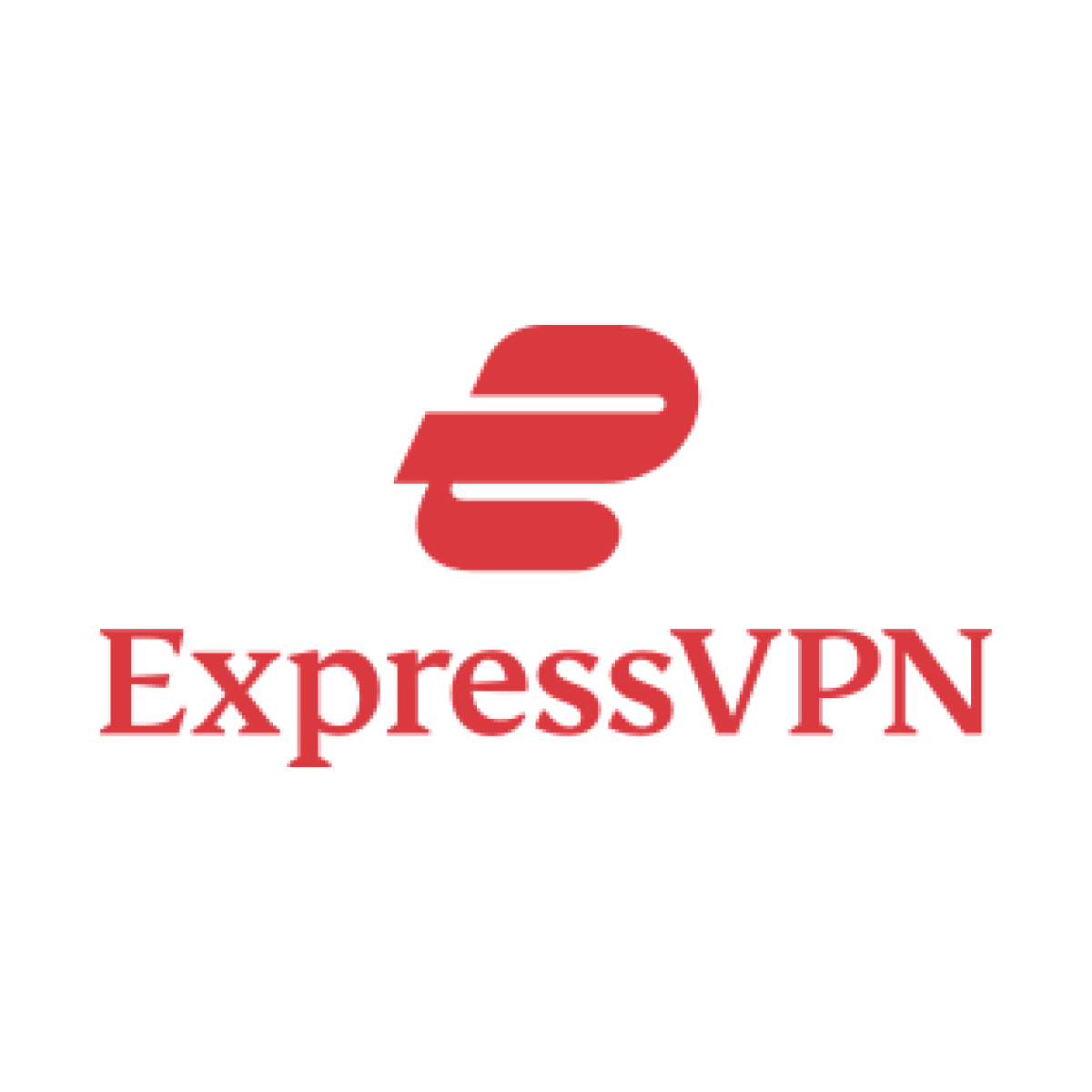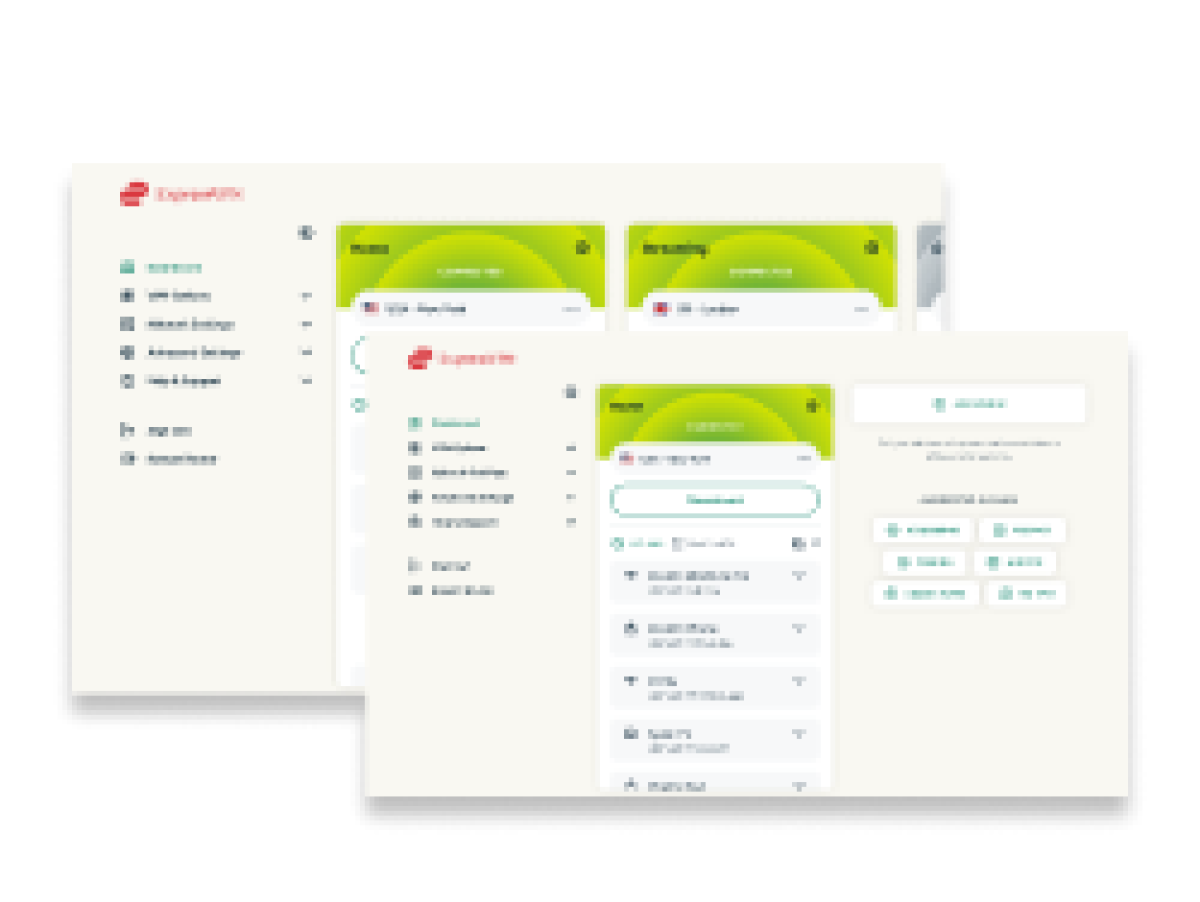 Pros & cons
Wide server network all around the globe
Excellent security features with a no-logs policy
High-speed performance worldwide
30-day money-back guarantee
There is no free version available
ExpressVPN is the best VPN for Snapchat – it has an impressive server network and great speeds. It offers 3000+ servers in 105 countries, ensuring seamless access to Snapchat from virtually anywhere. Its high-speed connections guarantee smooth Snapchat interactions, making it perfect for sharing moments in real time without lags or disruptions.
| | |
| --- | --- |
| Location | The British Virgin Islands |
| Number of servers | 3000+ servers |
| Price starting | from $6.67/month |
Moreover, ExpressVPN excels in bypassing geo-restrictions, allowing you to access Snapchat even in regions where it might be blocked or limited. This geo-unblocking capability ensures that you can enjoy all of Snapchat's features and content without geographic restrictions.
While ExpressVPN is a premium service, its pricing, starting from $6.67/month, reflects its quality and reliability. This investment ensures that your Snapchat experience is not only secure and private but also uninterrupted and versatile. Whether you're interested in accessing geo-blocked content, protecting your online privacy, or want to make the best out of Snapchat, ExpressVPN offers the complete package.
Explore additional insights in our in-depth ExpressVPN review.
2. NordVPN – many servers for unblocking Snapchat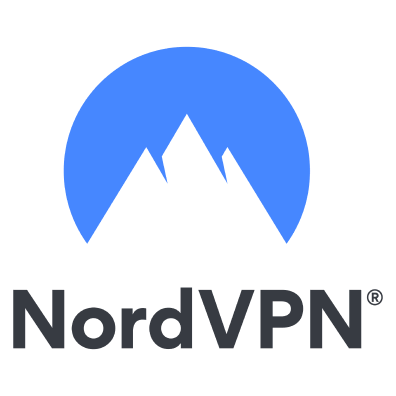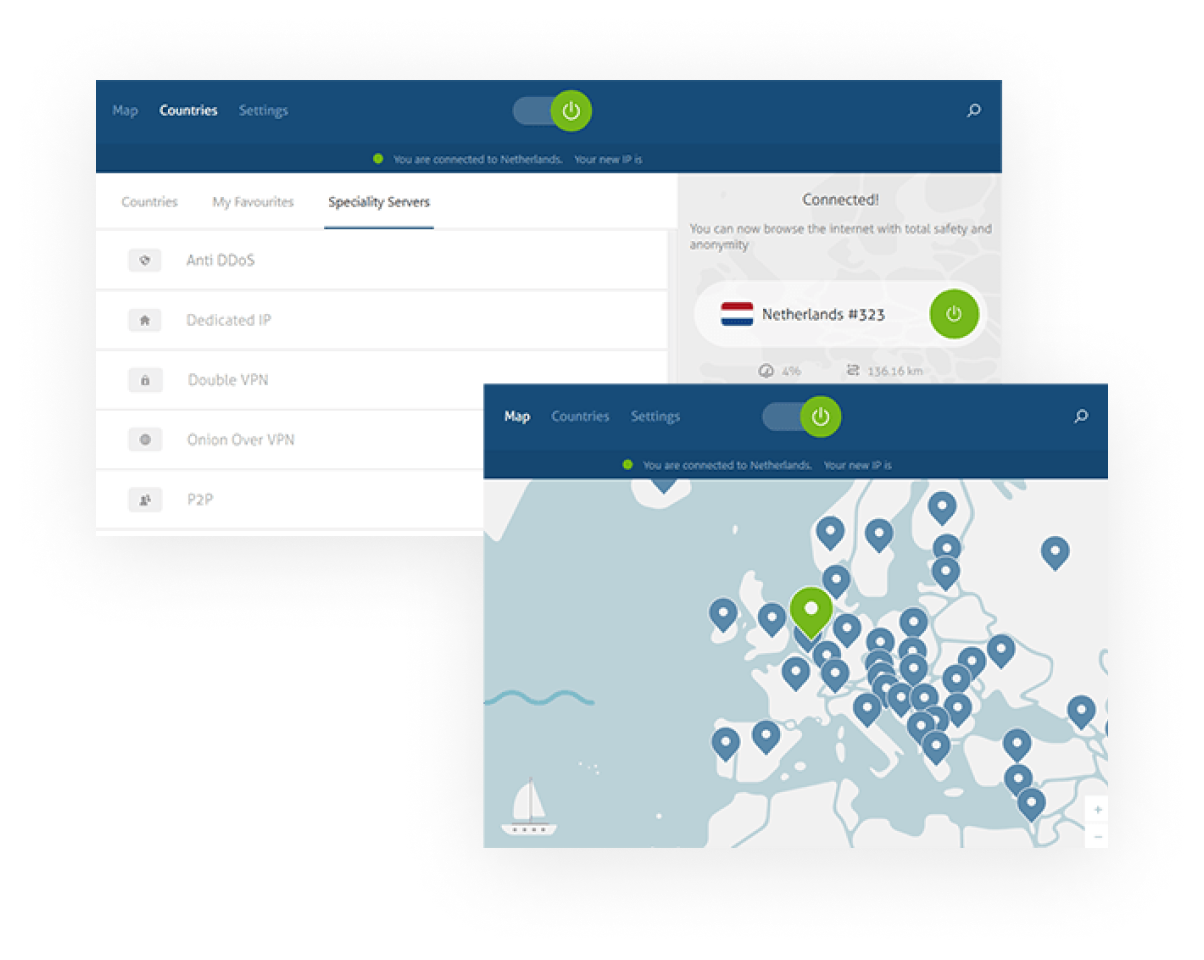 Pros & cons
Strict no-logs policy
Advanced Threat Protection feature
30-day money-back guarantee
Speed varies on different servers
Some settings can be overwhelming for beginners
NordVPN is a top choice for unblocking Snapchat with its extensive server network, robust security, and additional features. Boasting 5810+ servers in 60 countries, it offers a wide range of options to ensure Snapchat accessibility from anywhere in the world.
| | |
| --- | --- |
| Location | Panama |
| Number of servers | 5000+ in 59 countries |
| Price starting | from $2.99/month |
NordVPN places a strong emphasis on security, providing features like military-grade encryption, a strict no-logs policy, and a kill switch. This means your Snapchat activity remains private and secure, protecting your data from prying eyes.
In terms of speed, NordVPN delivers impressive performance, allowing you to seamlessly engage with Snapchat, share moments, and connect with friends without interruptions.
While it's known for its high-quality service, NordVPN offers competitive pricing, with plans starting from $2.99/month. This affordability, combined with its vast server network and strong security features, makes it an ideal choice for those seeking a reliable VPN to enhance their Snapchat experience.
Learn more about the VPN features NordVPN review.
3. Surfshark – cheap and reliable Snapchat VPN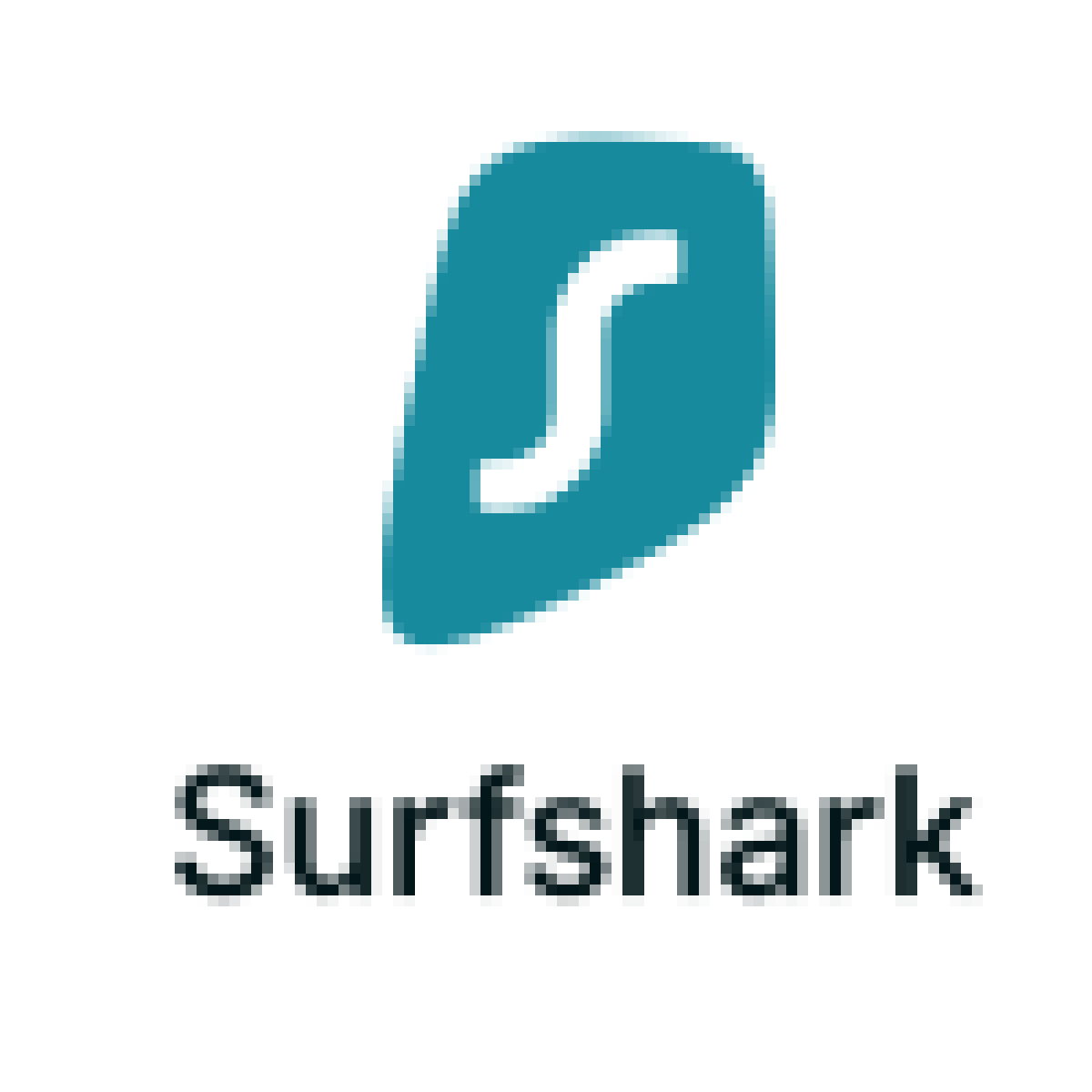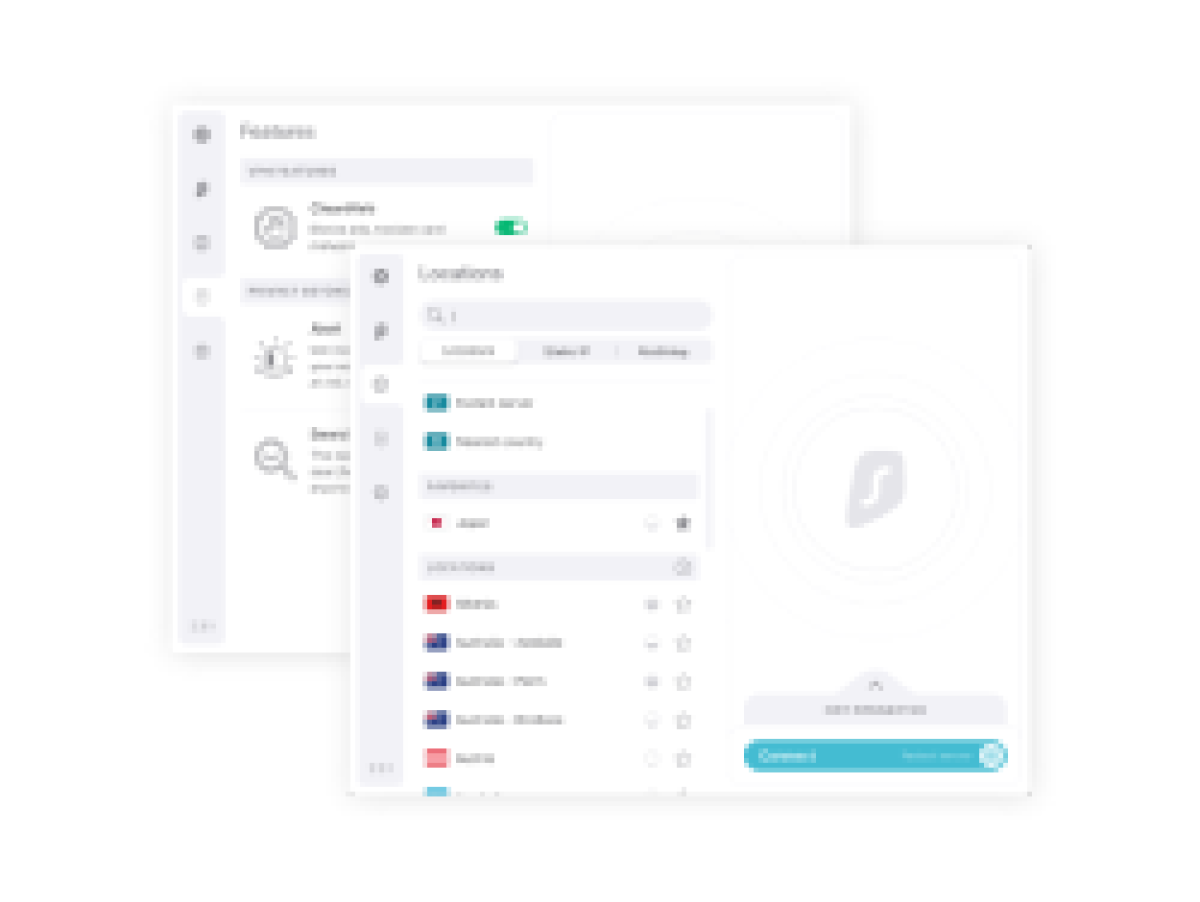 Pros & cons
Has servers in more than 65 countries
Allows unlimited simultaneous connections
Offers affordable subscription plans
Has variable speed performance
A kill switch isn't enabled by default
Surfshark is a perfect budget-friendly choice for unblocking Snapchat from anywhere. Accessing geo-blocked features or tricking your friends is easy with an extensive network spanning 3200+ in 100 countries.
| | |
| --- | --- |
| Location | The Netherlands |
| Number of servers | 3200+ in 100 countries |
| Price starting | from $1.99/month |
Surfshark stands out as the perfect budget-friendly option for unlocking Snapchat's full potential. It offers affordability with subscription plans starting from $1.99/month, making it an excellent choice for those looking to enhance their Snapchat experience without breaking the bank. With Surfshark, you can connect and share with confidence, thanks to unlimited simultaneous connections on a single subscription.
One of Surfshark's remarkable strengths lies in its user-friendly interface, making it accessible even for those new to VPNs. Navigating the app and switching servers is a breeze, ensuring a seamless experience when exploring Snapchat's location-specific features and pranks.
Find out more in our detailed Surfshark review.
4. Private Internet Access – over 10,000 servers for Snapchat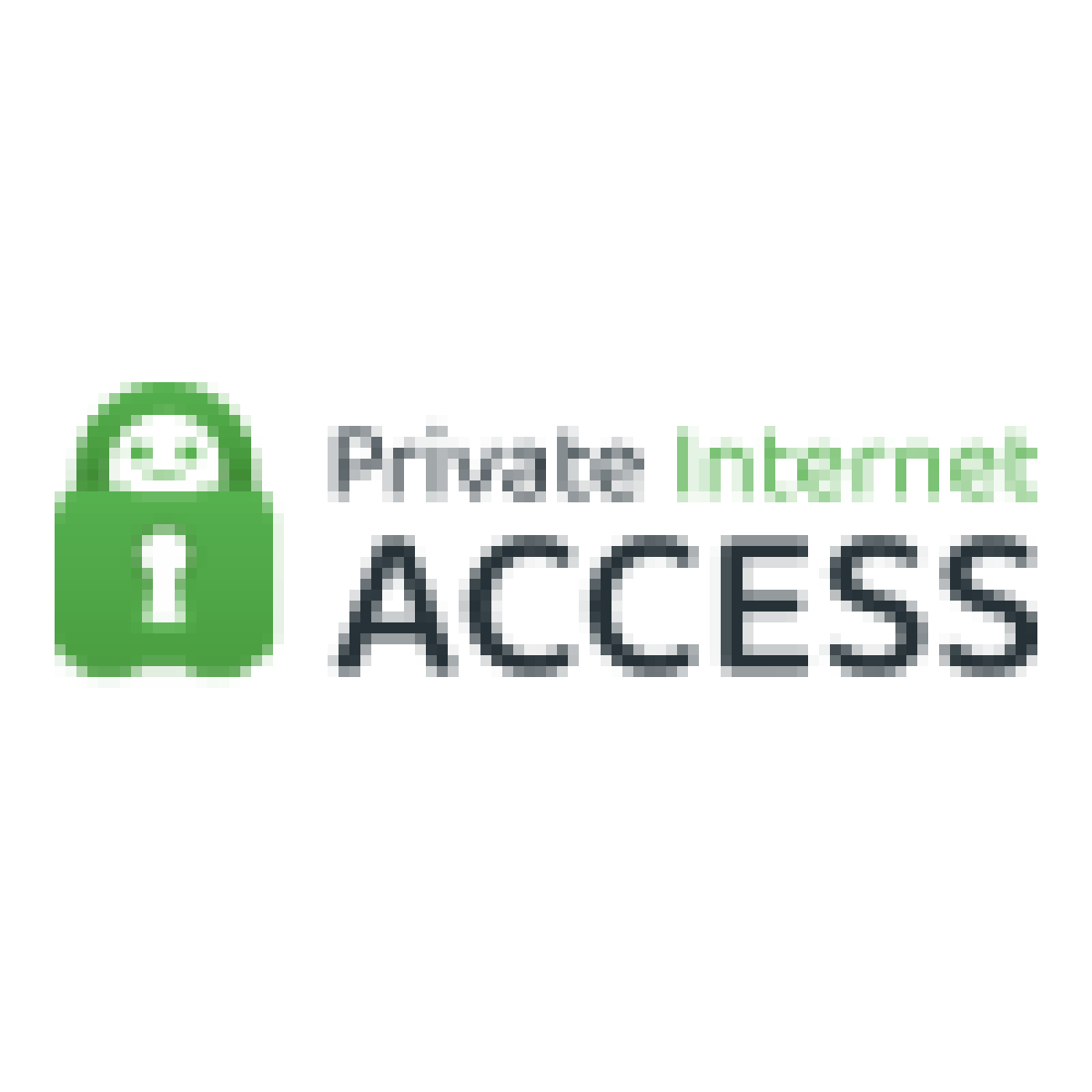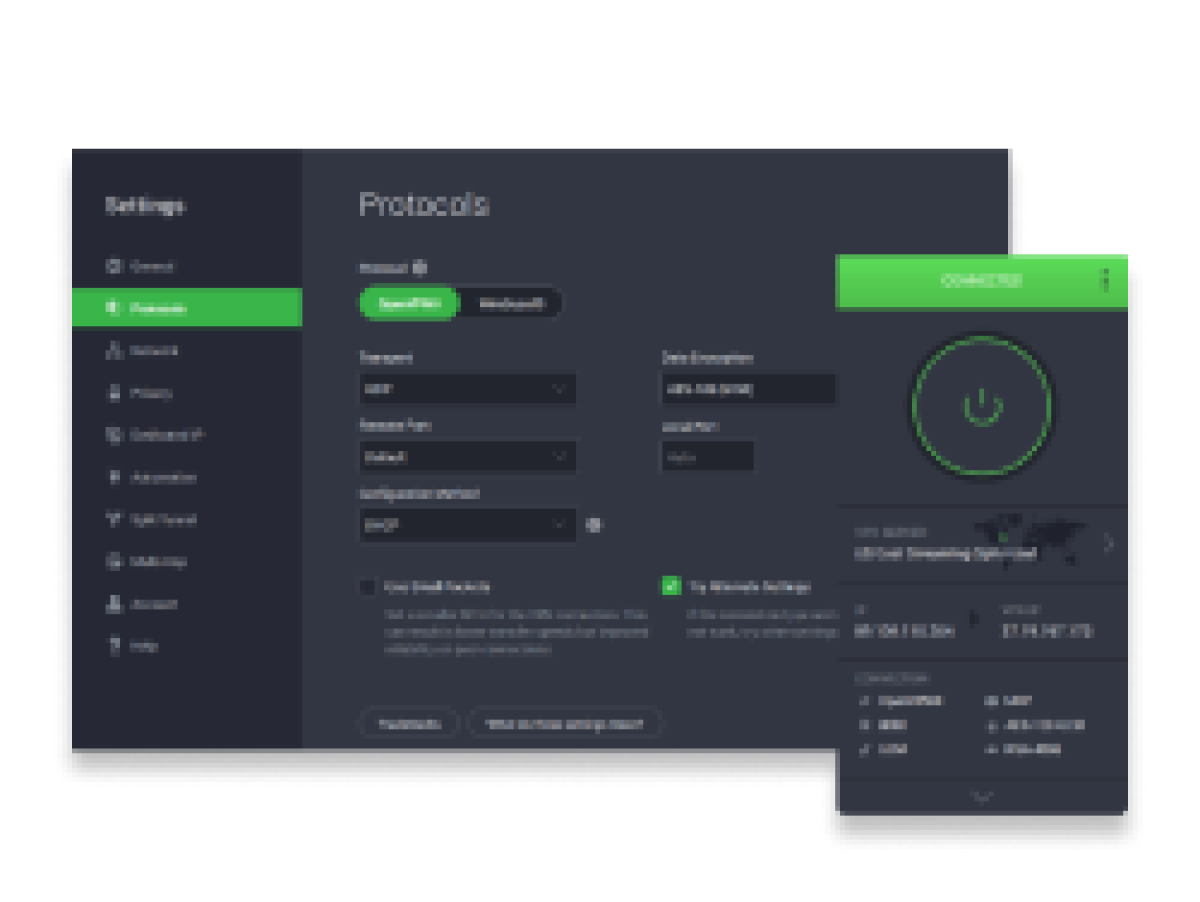 Pros & cons
Large server network in 84 countries
Has multi-platform support
Customer support could be improved
Variable speeds depending on the server
Private Internet Access is a robust VPN option for accessing Snapchat, boasting over 35000+ servers in 84 countries. This extensive server network ensures you can easily bypass geo-restrictions, accessing Snapchat's region-specific features and content with ease. PIA is well-regarded for its commitment to user security, offering high levels of encryption and a strict no-logs policy, ensuring your data remains confidential.
| | |
| --- | --- |
| Location | Denver, USA |
| Number of servers | 35000+ servers in 84 countries |
| Price starting | from $2.11/month |
In terms of speed, PIA provides a reliable performance, facilitating seamless interactions on Snapchat. With competitive pricing starting from $2.11/month, PIA offers an affordable option for those seeking a VPN solution without breaking the bank.
Whether it's for privacy, geo-unblocking, or enhanced security, PIA's vast server network, strong security measures, and reasonable pricing make it an attractive choice for Snapchat users looking to access the app from anywhere.
Explore our PIA review to learn more.
5. CyberGhost VPN – user-friendly access to Snapchat from anywhere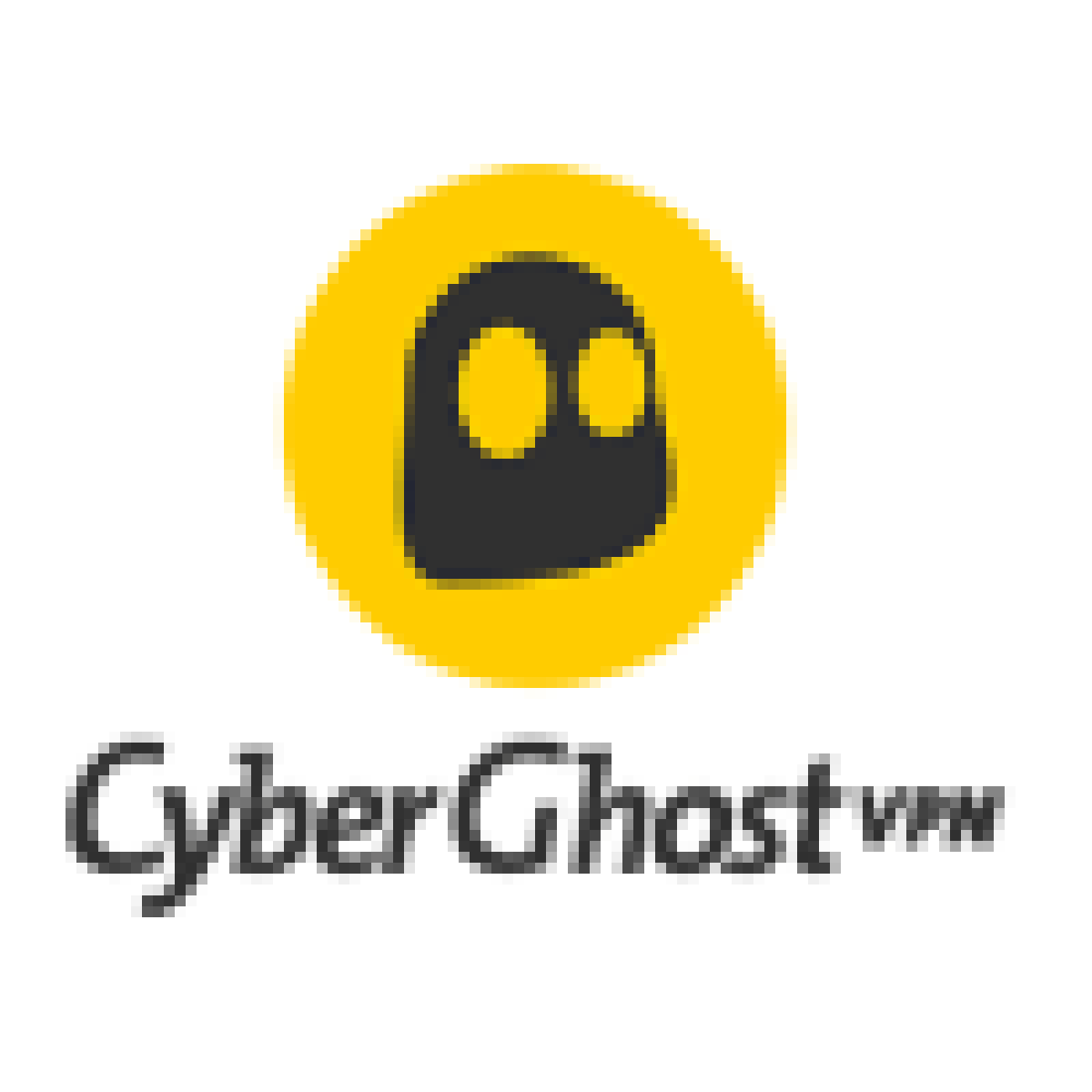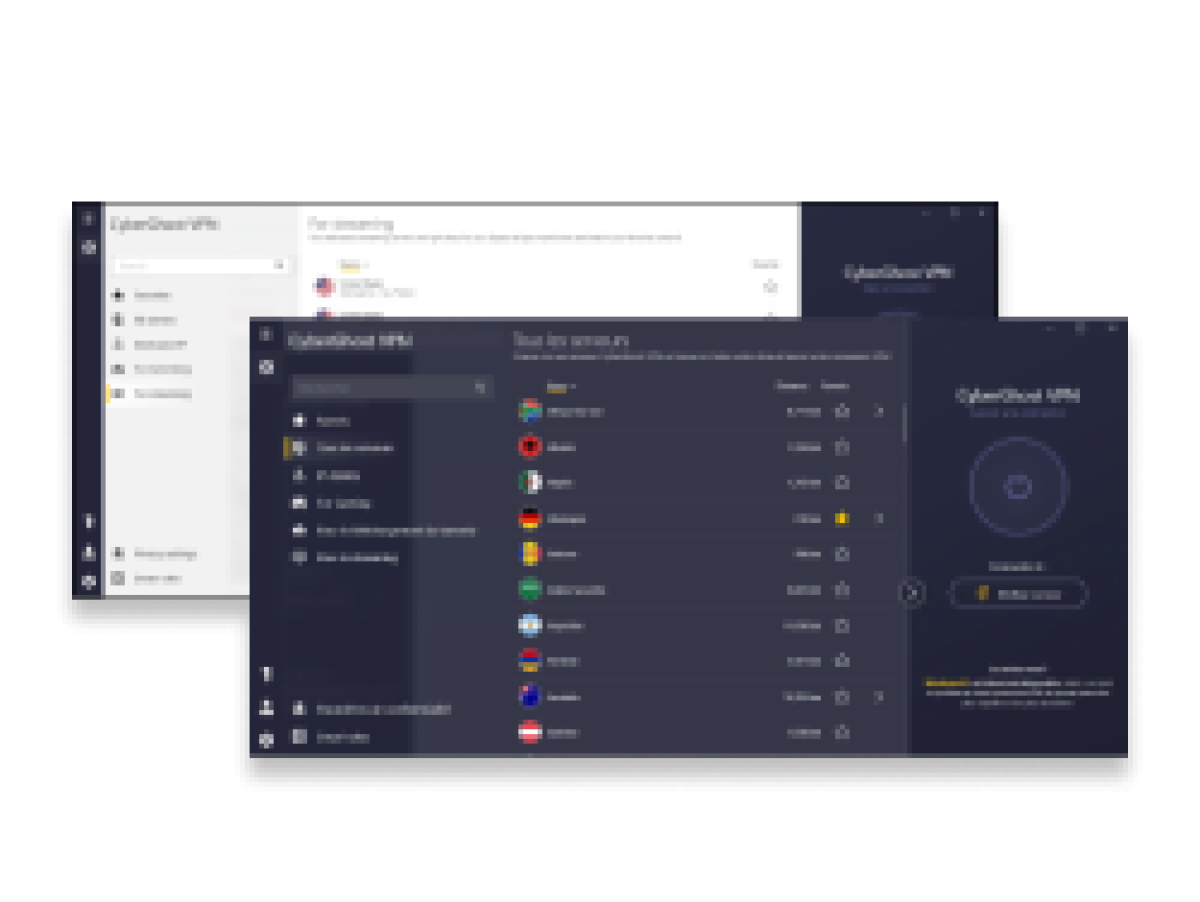 Pros & cons
Strong encryption and audited no-logs policy
Generous 45-day money-back guarantee
User-friendly interface suitable for everyone
Limited app configurability
Some servers are slower for streaming
CyberGhost is your gateway to a user-friendly Snapchat experience from anywhere. With an impressive network of 9200+ servers in 91 countries, it effortlessly bypasses geo-restrictions, granting access to Snapchat's region-specific features.
| | |
| --- | --- |
| Location | Romania |
| Number of servers | 9200+ servers in 91 countries |
| Price starting from | from $2.11/month |
The service offers dependable speed, ensuring seamless interactions on the platform. Nonetheless, it has robust encryption that safeguards your privacy and data.
What's more, CyberGhost is budget-friendly, with pricing starting from $2.11/month, making it an accessible choice. To top it off, the provider extends a generous 45-day money-back guarantee, allowing you to explore its features without risk. For convenient, secure, and unrestricted Snapchat usage, CyberGhost VPN is an excellent choice.
Get to know more in our CyberGhost review.
Methodology: how we tested Snapchat VPNs
When selecting the best Snapchat VPNs, we carefully considered the following factors:
Trustworthiness. It's crucial to rely on a VPN with a trustworthy reputation to safeguard your data. We conducted extensive research and review analysis to ensure that the VPNs featured here are reputable and dependable.
Comprehensive features. We've chosen VPNs that offer a range of security features to maximize your online protection. This includes features like kill switch protection, strong encryption, and advanced protocols, all of which are integral to the VPNs on this list.
Server network. To access Snapchat without restrictions, a VPN with an extensive server network is essential. The VPNs we've recommended boast thousands of servers, ensuring that you can access Snapchat from anywhere without issues.
Speed. Fast and stable connection speeds are vital for uninterrupted Snapchat use. The VPNs featured in our list provide speedy performance, so you can enjoy Snapchat without frustrating delays.
Cost-effectiveness. All the VPNs listed here are priced at under $10/month, come with a 30-day money-back guarantee, and offer excellent value for your investment.
Reasons why Snapchat users spoof their location
There are several compelling reasons to spoof your Snapchat location – from accessing exclusive features and content to enhancing privacy and engaging in playful geo-pranks with friends:
Bypass workplace or school restrictions. Many workplaces and educational institutions block access to Snapchat, limiting your ability to connect with friends and share moments during breaks.
Access location-specific features. Snapchat offers various filters, lenses, and filters that are only available in specific regions. By spoofing your location, you can unlock and enjoy these unique features, adding creativity to your snaps.
Unlock geo-restricted content. Some Snapchat content, such as exclusive stories and events, may be restricted to certain locations. Changing your location allows you to access and engage with this content, expanding your Snapchat experience.
Protect privacy. Hiding your IP address and location with a VPN enhances your privacy. It prevents Snapchat from tracking your actual location, giving you more control over your online identity.
Geo-pranks. Changing your location on Snapchat can be a fun way to prank or surprise your friends. You can make them guess where you are, adding an element of playfulness to your interactions.
Whether you're looking to expand your Snapchat experience or protect your privacy, it's a versatile tool that adds versatility to your social media interactions. It's easy to achieve with a premium VPN service like ExpressVPN.
How to install a VPN for Snapchat on your device
To install a VPN for Snapchat, keep in mind that Snapchat is accessible on various platforms, predominantly smartphones and tablets using iOS and Android. There's also a web version for added versatility. This ensures you can send photos and messages from multiple devices with ease.
When it comes to VPNs, premium services like ExpressVPN offer exceptional flexibility. From smartphones to routers, ExpressVPN offers versatile solutions. In cases where a dedicated app isn't available, users can configure their routers with VPN settings, ensuring all devices connected to the network are protected. This level of adaptability guarantees a seamless and secure Snapchat experience, regardless of the device you choose to use.
Does free VPN work on Snapchat?
While you might be tempted to seek a free VPN for Snapchat, it's important to be aware of the potential drawbacks. Free VPNs often come with limitations, such as slower connection speeds, restricted server locations, and data caps. Some even log your data or bombard you with ads, compromising your privacy and user experience.
For a more reliable and secure Snapchat experience, consider a premium VPN like ExpressVPN. While not free, ExpressVPN offers a 30-day money-back guarantee, allowing you to try it risk-free. This means you can enjoy all the benefits of a top-tier VPN service, including fast speeds, a wide range of server locations, robust security features, and a strict no-logs policy, without the downsides of a free VPN.
Bottom line
When selecting a VPN for Snapchat, it's crucial to prioritize certain key features for an optimal experience. Look for a VPN that offers a robust server network, strong security measures, high-speed connections, and a strict no-logs policy to ensure your privacy.
ExpressVPN excels in all these aspects and even goes the extra mile with a 30-day money-back guarantee, allowing you to try it risk-free. With ExpressVPN, you not only unlock Snapchat's full potential but also enjoy added security and privacy benefits, making it the ideal choice for enhancing your Snapchat interactions and keeping your data safe and secure.
Frequently asked questions
Access to Snapchat may vary by country due to regional restrictions. While some countries may block or limit access to Snapchat, you can use a VPN to connect from virtually any country by routing your connection through a server in a location where Snapchat is accessible, thereby bypassing these restrictions.
Yes, you can change your virtual location on Snapchat using a VPN. By connecting to a VPN server located in a different region, your location is virtually changed. This enables you to access location-specific features and content available in that particular region, making it a valuable tool, especially in countries where Snapchat is blocked or restricted.
Using a VPN on Snapchat could be temporarily blocked as Snapchat actively monitors and blocks accounts that use them for privacy reasons or to bypass geographical restrictions. That's why you should use only top-tier VPNs like ExpressVPN that aren't easily detectable.