We may receive commissions for purchases made through links on our website. We appreciate your support.

If you are travelling to Dubai or call it home, you are very likely aware of all the internet restrictions in this region. Many VoIP, streaming, gaming, news and gambling sites either come with restricted use or are completely blocked in the United Arab Emirates.

The best way to avoid all these restrictions and access the Internet freely is to use a VPN for UAE. To find the best Dubai VPN we have tested 30+ VPNs present online and shortlisted those that work great in this region, preventing you from all those Internet activity monitoring and screening software.

These VPNs were reviewed using strict criterions of security, reliability, and feature efficiency in UAE.
Top 5 best VPNs that work in Dubai
During our testing process we followed following criterion points:
Security - how much a VPN can protect you from third-party interference
Number of servers - Global server diversity so you can access anything in UAE easily.
Ability to access geo-restricted content - How well a VPN can bypass monitoring firewalls of geo-banned sites
Speed - The average upload and download speed of a VPN
Price - Does a VPN justify the cost against features?
The best VPNs for UAE in 2023
The best VPN in UAE not only provides unrestricted access to all the Internet sites but also helps you avoid any government or third-party monitoring or interference. To help you select the right according to your needs, here is a detailed description of the best Dubai VPNs.
1. ExpressVPN – Best VPN in UAE in 2023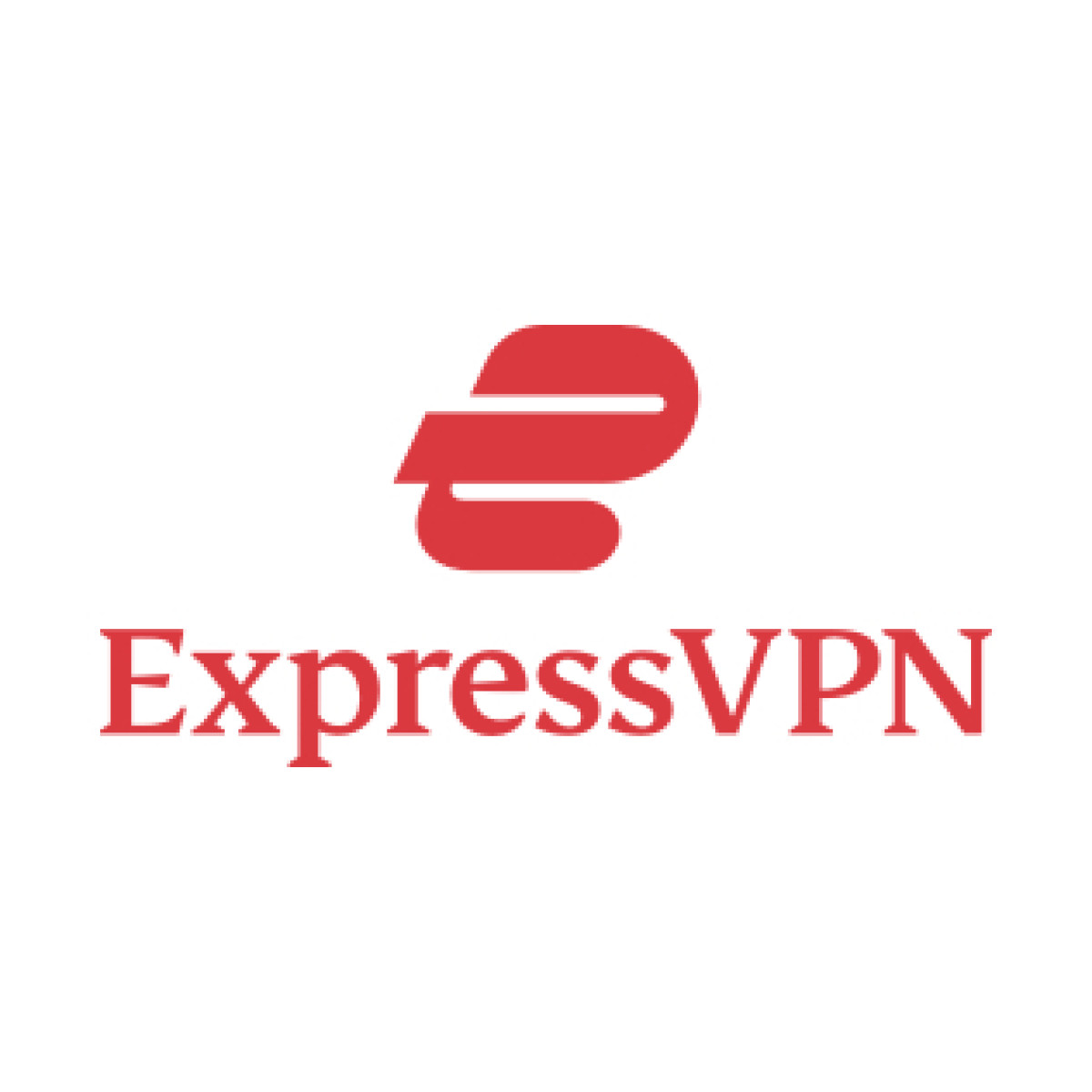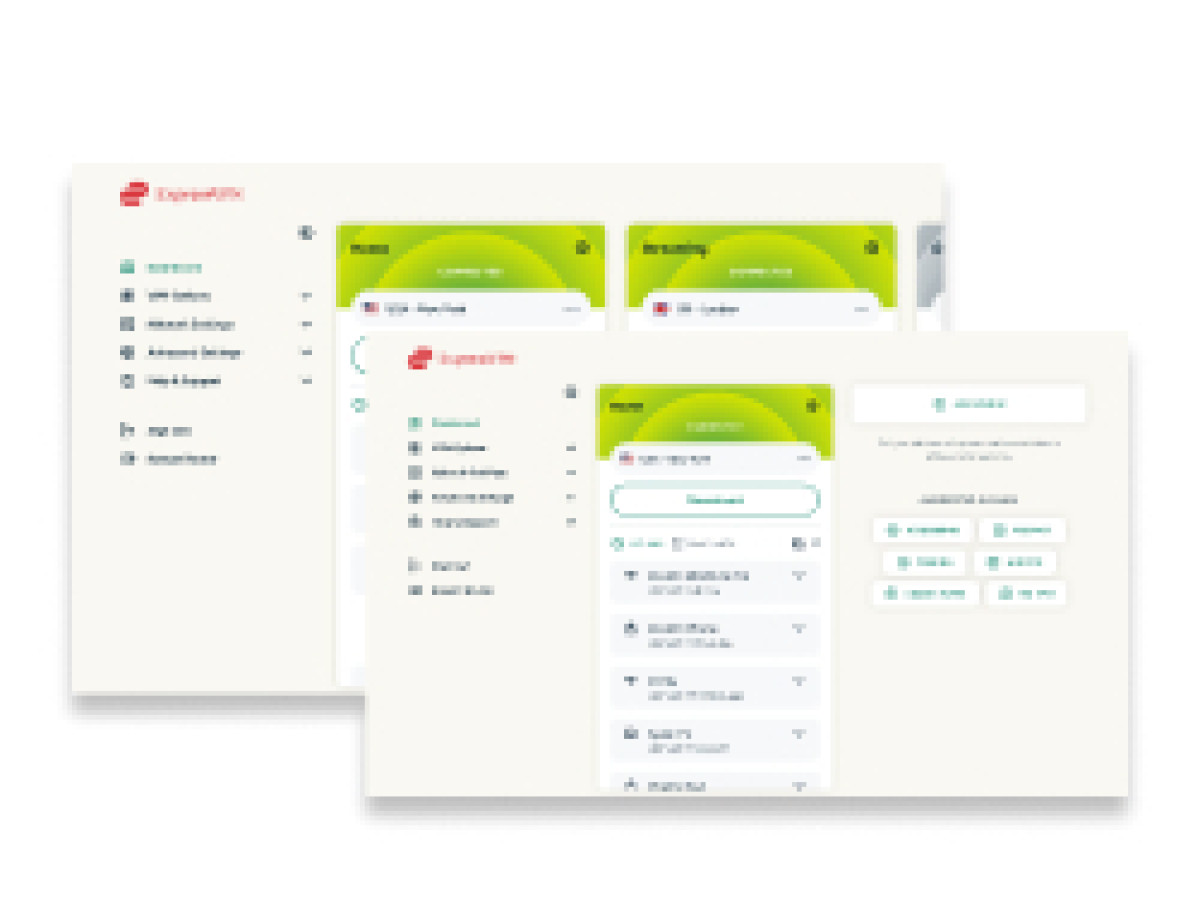 Pros & cons
Unblocks major streaming platforms such as Netflix and Amazon Prime Video
Uses a safe and fast protocol
Offers complete DNS, IPV6, and WebRTC leak protection
Some users may find it expensive
ExpressVPN is the best VPN in UAE owing to its large server network of 3000 RAM-only servers, 256 Bits AES military-grade encryption, and lightning-fast speed. Though it has no dedicated servers in UAE, it works great here owing to its wide server diversity in nearby regions such as Pakistan, Israel, Ghana etc.
| | |
| --- | --- |
| Location | British Virgin Islands |
| Number of servers | 3000+ servers |
| Number of Simultaneous Connections | 5 |
| Price | from $6.67/month |
ExpressVPN offers the fastest speed among all the VPNs I tested for Dubai. It is mainly due to ExpressVPN's proprietary lightway protocol, which allows you to stream content without losing much speed even after connecting to a distant VPN server.
One thing ExpressVPN focuses on most is security. Its RAM-only servers make sure all your data is well-protected. Also, the verified no-logs policy and Internet Kill Switch are there to ensure complete data privacy whatsoever. ExpressVPN also offers perfect forward secrecy, which adds a layer of security to make its system completely hack-proof in the UAE.
During our testing, we conducted more than 20 leak tests and found ExpressVPN offering complete DNS, IPV6, and WebRTC leak protection.
ExpressVPN is compatible with almost all digital OS with dedicated apps with an intuitive UI and UX design for Windows OS, macOS, Android OS, iOS, and Linux. It also offers router support, so you can install it directly on your router to protect all WiFi-connected devices. In fact ExpressVPN is the only VPN that offers a dedicated router app.
ExpressVPN plans starts from $6.67/month. While it may seem costly, the efficiency of the features justifies the price. Also, you can connect up to 5 devices simultaneously with one connection, and there is also a 30-day money-back guarantee, which adds to the value of the VPN.
2. NordVPN – Best VPN UAE providing maximum security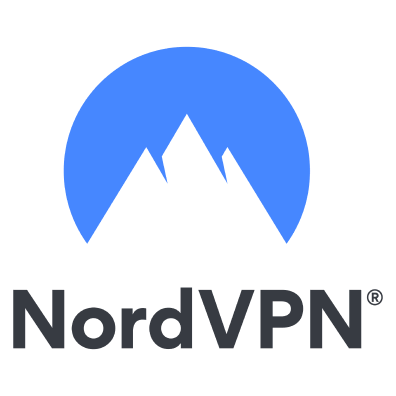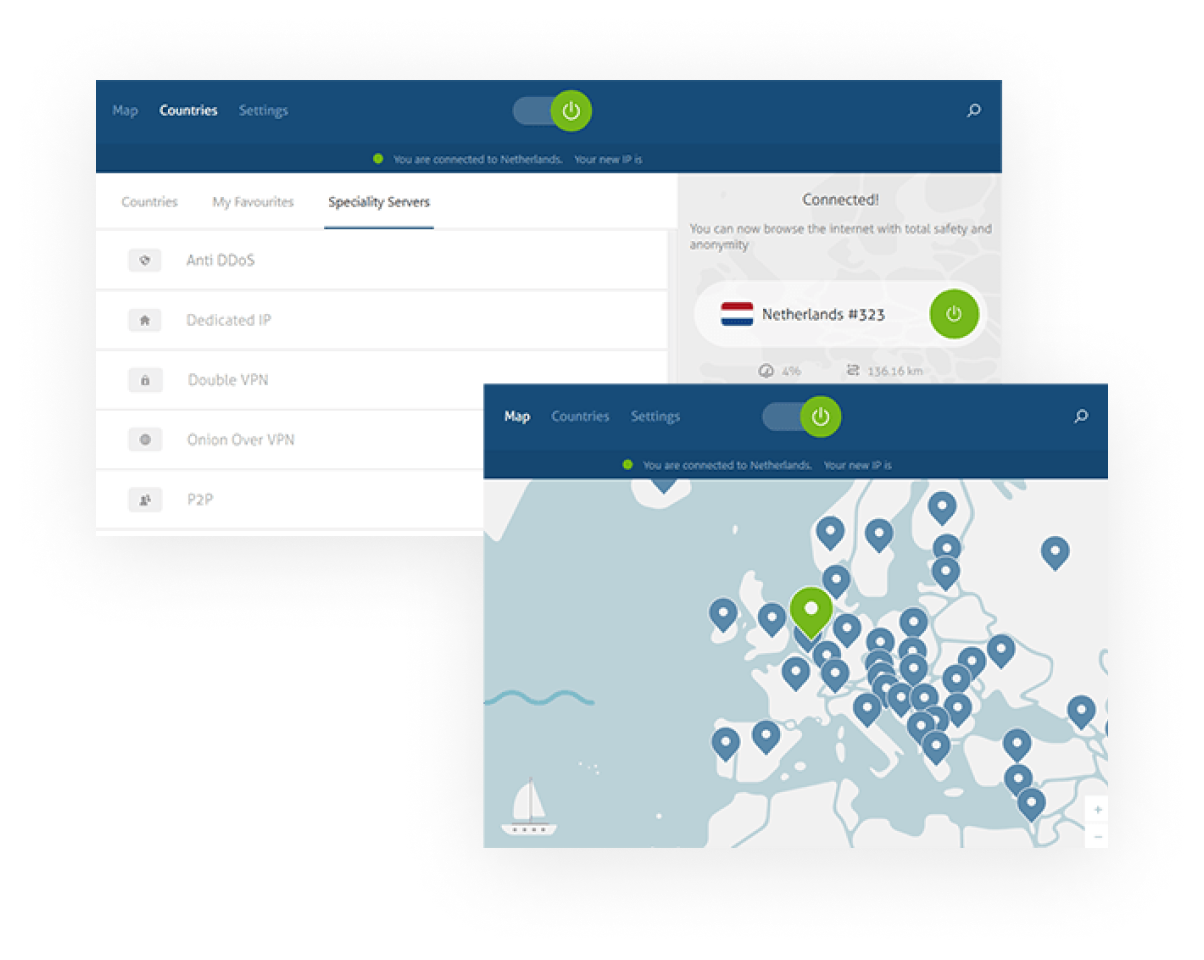 Pros & cons
Includes various security features
NordLynx performs marginally better than other protocols
Has a built-in ad blocker
The UI isn't as minimalistic as that of other VPNs'
NordVPN stands out with its advanced security features, and 5 UAE servers so you stay well protected from the government monitoring softwares. It comes with a WireGuard protocol, NordLynx, which is secure and incredibly fast (well, it still can't match the speed offered by ExpressVPN Lightway protocol).
Besides standard security features like no logs policy, Internet Kill Switch, and 256 Bits AES encryption, NordVPN also provides a double VPN feature. This feature adds an extra layer of security, which makes your system utterly inaccessible to malicious third parties while in Dubai.
| | |
| --- | --- |
| Location | Panama |
| Number of servers | 5000+ in 59 countries (5 servers in the UAE) |
| Number of Simultaneous Connections | 6 |
| Price | from $2.99/month |
NordVPN also offers a great server count of 5800+ global servers, so your connection never slows down, even when there is a lot of server traffic in a particular region, for example, when you are trying to stream FIFA games in UAE.
Also, NordVPN has a built-in ad blocker (Threat Protection), Onion Over VPN servers and a Meshnet feature, making it a great choice as a gaming VPN in Dubai.
Like ExpressVPN, NordVPN is also compatible with most of the popular operating systems and offers router support, too. However, it does not come with a dedicated router app. Also, some of the users find it difficult to use server maps on the Windows app to find their required server.
NordVPN is fairly economical owing to customisable pricing plans starting from $2.99/month, 6 simultaneous device connections and a 30-day money-back guarantee.
3. Surfshark – Wide server diversity Dubai VPN.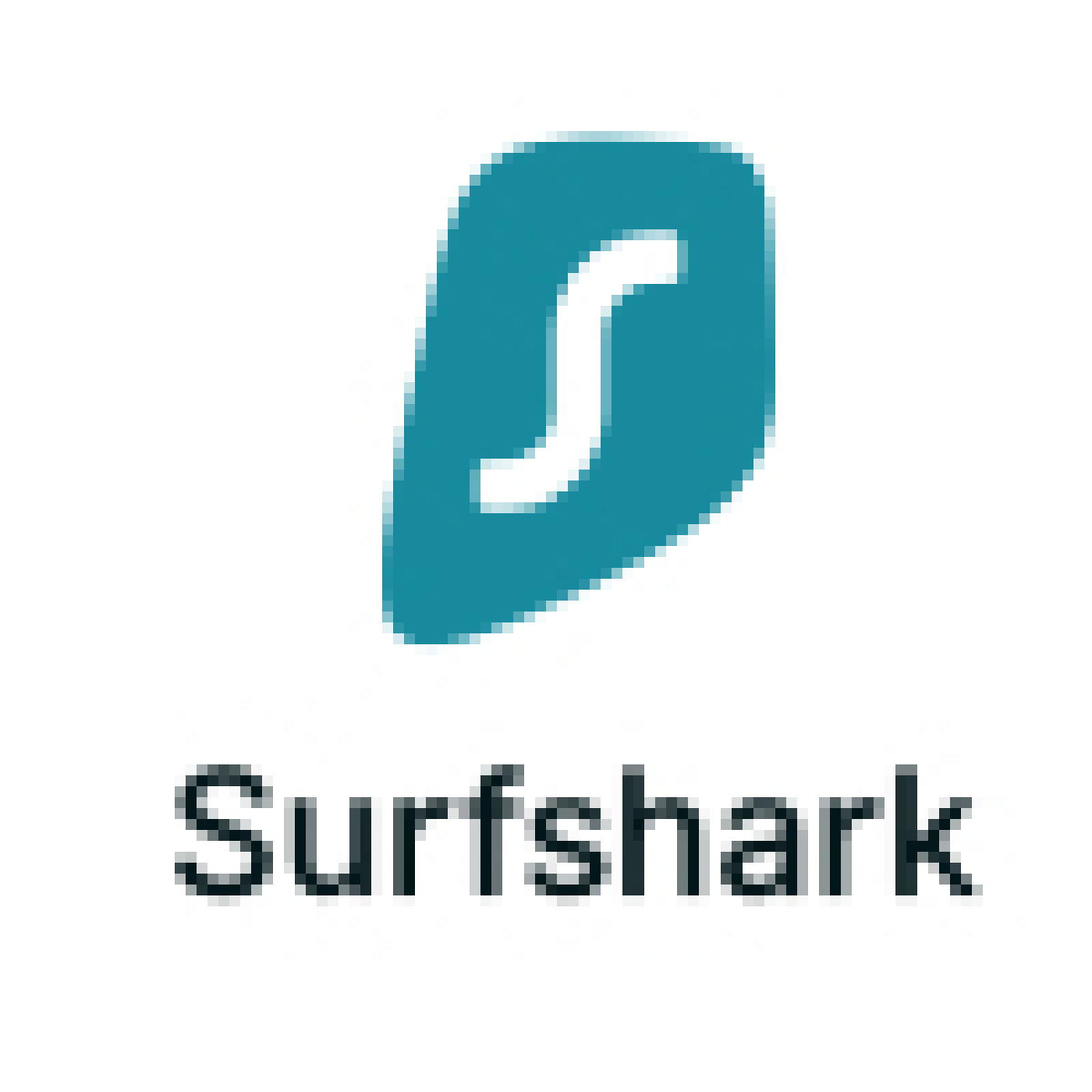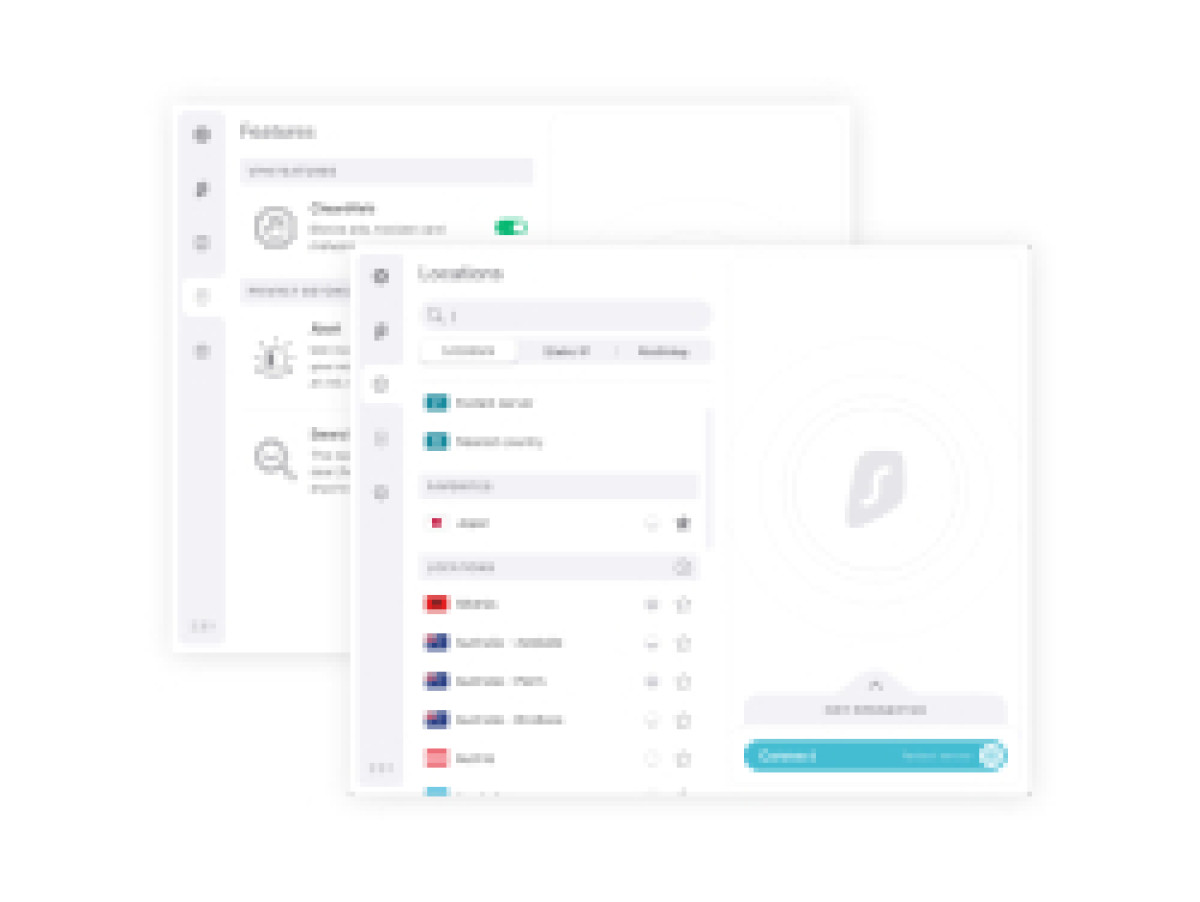 Pros & cons
Offers unlimited simultaneous connections
Military-grade encryption
Located in a 14 Eyes country
Surfshark comes with a whooping 3200+ in 100 countries globally including UAE (the exact number of UAE servers is not specified by the VPN provider). This means you can access all types of data from almost every region of the world while you are in Dubai.
Also, Surfshark offers unlimited simultaneous connections, allowing you to share your VPN login with all your family members without compromising the quality of the VPN connection. This makes Surfshark an ideal choice for someone looking for the best VPN in the UAE without breaking the bank.
| | |
| --- | --- |
| Location | The Netherlands |
| Number of servers | 3200+ in 100 countries (Dedicated servers in UAE) |
| Number of Simultaneous Connections | Unlimited |
| Price | from $1.99/month |
Surfsahrk keeps the security features strong when giving a reasonably economical price tag. It comes with all the standard security features like an audited no-logs policy, RAM-only servers, and military-grade encryption. Also, it offers advanced features like NoBorders mode, Rotating IP, Multi-Hop Servers, and an ad blocker, which comes under the name of CleanWeb.
Surfshark also offers excellent streaming speeds both on local and distant servers. This makes it great for streaming on popular streaming sites like Amazon Prime, Netflix, HBO, etc.
Surfshark pricing plans start from $1.99/month. All the plans come with a handsome 30-day money-back guarantee, so you can reclaim your payment if you are not satisfied with the features.
4. CyberGhost – Best easy-to-use Dubai VPN, especially for streaming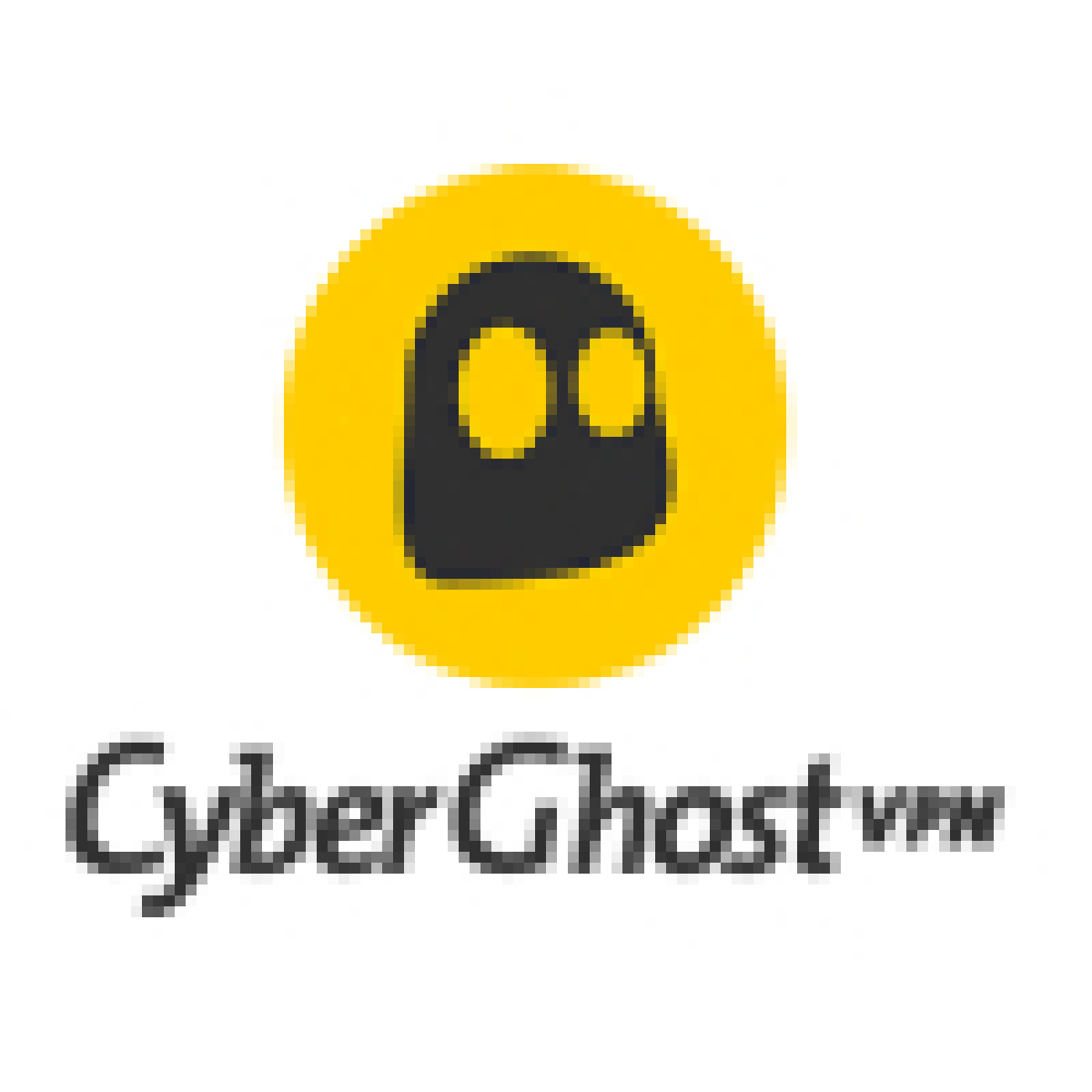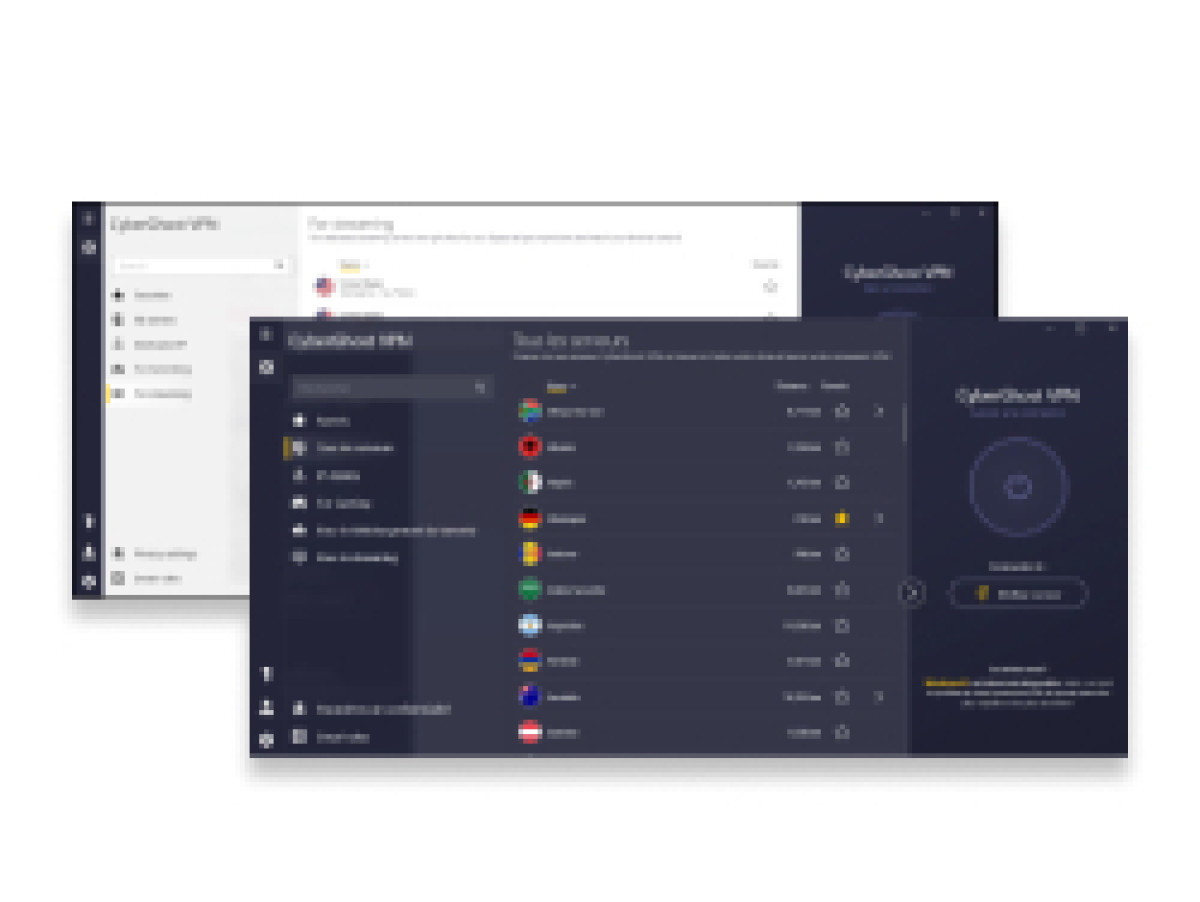 Pros & cons
Has 2 dedicated UAE servers
Offers streaming-optimized servers
Has been audited by Deloitte
Not the best choice for more advanced users
If you are new to using VPN, CyberGhost can be your best pick as it comes with a really simple, easy-to-use interface and a good level of automation and customisation in its apps. The best part is it has 2 dedicated UAE servers too.
| | |
| --- | --- |
| Location | Romania |
| Number of servers | 9200+ servers in 91 countries (2 servers in UAE) |
| Number of Simultaneous Connections | 7 |
| Price | from $2.11/month |
CyberGhost comes with 9700+ RAM-only VPN servers in 91 countries, which means you can easily access all the geo-restricted content on streaming channels like Netflix, HBO, CBS, DisneyNow, ITV, etc. So, if you are someone in Dubai getting a VPN to live stream all the transmissions of the Cricket World Cup, this is your pick.
CyberGhost allows the level of automation no other VPN offers. You can not only select between the variety of VPN protocols but can also optimise the VPN connection for each channel and app separately. So, you can set your VPN settings separately for streaming channels, gaming platforms and browsers. This way, when you click on any, your VPN will connect to your preferred server in the designed settings automatically. Amazing it is, right?
Also, CyberGhost offers streaming-optimized servers for many popular channels. However, I didn't find any significant difference in the speed and performance of streaming-optimised servers with those of NordVPN and Surfshark. In fact, the speed was slower than that of ExpressVPN servers.
CyberGhost offers all the standard security features but needs more advanced features as it is primarily designed keeping beginner needs in mind.
You can get CyberGhost from $2.11/month with a 45-day money-back guarantee on long-term plans.
5. Private Internet Access – Budget-friendly VPN in UAE with P2P support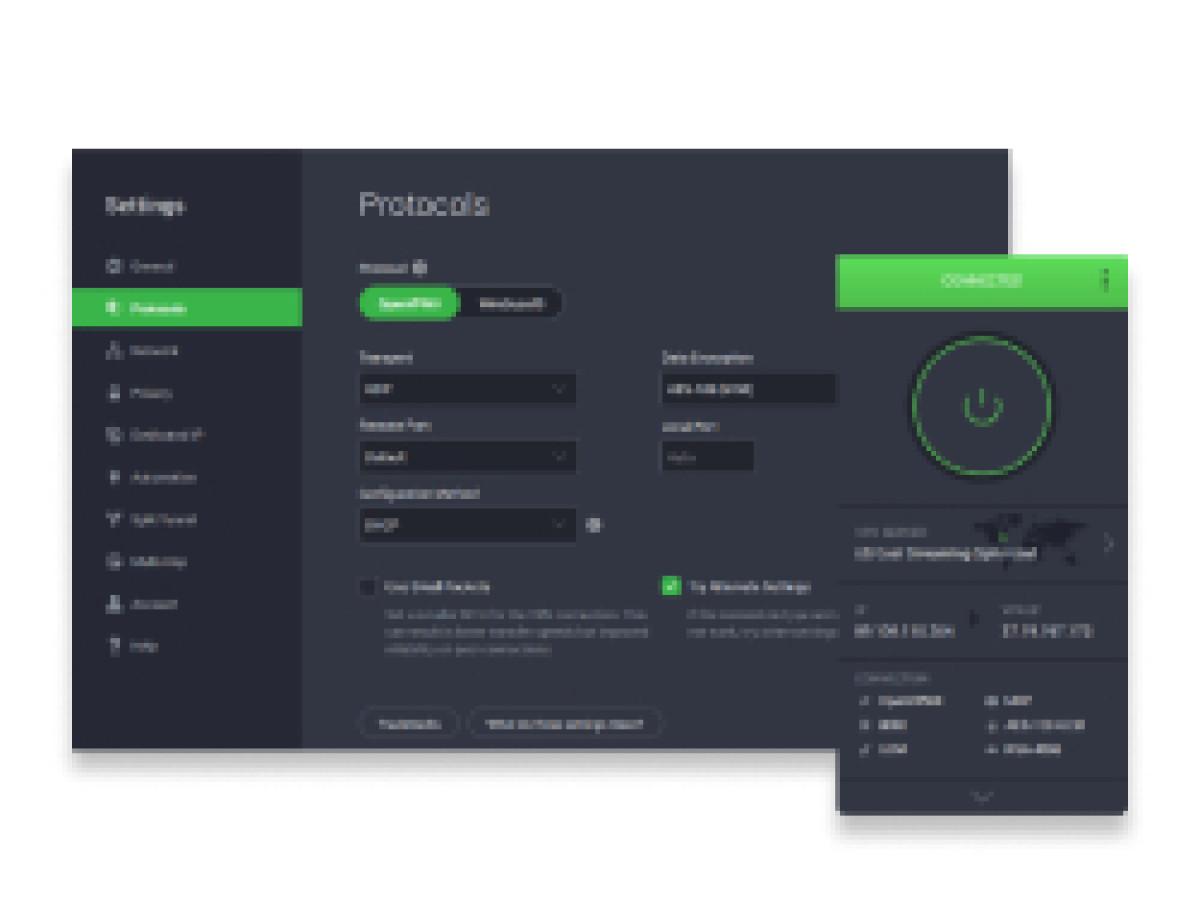 Pros & cons
Customizable app's dashboard
Has been audited by Deloitte
Audited no logs privacy policy
Based in a 5 Eyes country
If you are looking for a sheer budget-friendly VPN Dubai, that also offers UAE servers Private Internet Access (PIA) is your pick. This VPN comes with not only a super economical price tag but also optimum security features and speed. Moreover, PIA offers excellent P2P support, so it can become one of the best choices for Dubai if you are getting a VPN for torrenting.
| | |
| --- | --- |
| Location | The Netherlands |
| Number of servers | 35000+ servers in 84 countries (along with dedicated UAE servers) |
| Number of Simultaneous Connections | Unlimited |
| Price | from $2.11/month |
PIA also offers a handsome server count of 10,000+ RAM-only servers globally so that you can access all your favourite websites in UAE without any kind of ban. It has dedicated UAE servers however the exact number of Dubai servers was not specified by the VPN service provider.
We tested PIA speed on local and distant servers and found it compatible with its high-end competitors like NordVPN and Surfshark.
PIA offers dedicated apps for all the primary digital OS. The stand-out feature of its apps is the intuitive interface and the level of customisation, so you can set your VPN in your preferred settings to get the most personalised VPN experience.
Also, PIA offers a wide range of standard and advanced security features like an audited no logs privacy policy, split tunnelling, complete leak protection, kill switch, perfect forward secrecy, ad blocker (MACE), and dedicated IP address.
Private Internet Access is available from $2.11/month with a nice 30-day money-back guarantee to help you reclaim the payment if you do not like the performance.
Comparison of the best UAE VPNs
Here is a quick feature comparison of the Best UAE VPNs we described earlier
| | | | | | |
| --- | --- | --- | --- | --- | --- |
| | ExpressVPN | Private Internet Access | NordVPN | Surfshark | CyberGhost |
| Location | British Virgin Islands | Colorado, USA | Panama | The Netherlands | Romania |
| Provide UAE servers | No | Yes | Yes | Yes | Yes |
| Simultaneous connections | 5 | Unlimited | 6 | Unlimited | 7 |
| Price | from $6.67/month | from $2.11/month | from $2.99/month | from $1.99/month | from $2.11/month |
| Money-back guarantee | 30 days | 30 days | 30 days | 30 days | 45 days |
Methodology: how we tested these VPNs
Here is a quick outlook into our methodology to find the best VPN in UAE:
Security and Privacy: We focused on the stringent security measures and privacy assurances provided by each VPN service. Extra points were given to the VPNs equipped with advanced security features and externally audited no-log policies.
Server Network: We focused on the total server count offered by a VPN with a least threshold of 3000 VPN servers. The more servers available, the more optimal connection it offers to access desired content seamlessly.
Network Speed: We rigorously performed speed tests on both distant and local VPN servers and only included those VPNs in our best VPN in UAE list that maintain a high speed of more than 60 Mbps over an 80Mbps Internet connection.
Affordability: The cost is a significant turning point. We are not supposed to rip our pockets in the name of some fancy feature names. Therefore, we evaluated each VPN's price tag to ensure it offers enough value against the said cost.
How to use a VPN in UAE
Pick a VPN that suits you best according to your needs
We recommended choosing ExpressVPN as it is the fastest and most secure VPN in the UAE.
Now, follow the instructions on the official website and install the VPN on your device
Pick your preferred server and connect to it.
Start using the Internet in Dubai safely.
UAE's VPN data law
The UAE has strict laws to combat cyber threats, online fraud, invasion of online privacy, and other cyber-related offences. One of the most important of these laws is Federal Law No. 5 of 2012 on Combatting Cybercrimes.
This law lays out penalties for various online activities deemed illegal, such as sharing or promoting content that goes against the country's moral values, defames individuals, or threatens national security. While the law is comprehensive in many areas, it's important to note that there isn't a specific clause that outlaws the use of VPNs.
Is it safe to use a VPN in the UAE?
Yes, it is completely safe to use a VPN in the UAE if you are not involved in any illegal activity or activity that breaches the country's content and information laws.
Many individuals and businesses use VPNs in the UAE for legitimate purposes, such as safeguarding their data, ensuring secure online transactions, or accessing content that might be restricted in certain regions for non-malicious reasons.
It's important to note that using a VPN to access content that is considered illegal or prohibited in the UAE or to engage in any illegal online activities may lead to legal consequences.
So, it is quite evident that the government of UAE's focus is on the intention behind VPN usage rather than the act itself, and to use digital tools responsibly. Therefore, it's always advisable to be cautious and well-informed about the content you access and the activities you engage in while using a VPN in the region.
Why do you need a VPN in UAE?
UAE, like most of the other Gulf countries, monitors its citizen's online activities and ban them. That's why you need a VPN to get unrestricted Internet access. Here is a detailed outlook on how a Dubai VPN can help you:
Access Geo-Restricted Sites: Many sites, such as Netflix, have geo-restricted content which you cannot access outside a specific region, e.g., you cannot watch Japanese anime from Netflix Japan in UAE. Using a VPN helps you access all such sites without any trouble.
VoIP services: Popular services like WhatsApp, FaceTime, or Skype are banned in UAE or restricted usage. Therefore, you need a VPN to use them without any restrictions or monitoring.
Government Surveillance: The UAE government always monitors its citizens' online activities and collects data, especially when connected to public Wi-Fi. Therefore, you need a VPN to avoid the fear of surveillance all the time.
Third-Party Attacks: Malicious third parties and hackers are always looking to hack into your system and access your sensitive data. So, whether you are a business owner or a common citizen, you need a Dubai VPN to protect yourself completely.
Streaming & Gaming Sites: Many streaming and gaming services are blocked in UAE, like Red Dead Redemption, Darksider, etc. To access these services, you need the best VPN in UAE, like ExpressVPN.
What websites and apps are banned in the UAE?
The following websites and apps are entirely banned in the UAE
Voice over Internet Protocol (VoIP) services like Viber, Whatsapp, Skype, FaceTime, Omegle, etc.
Gaming and Gambling Sites like Roobot, Roblox, My Friend Cayla, Steam, Red Dead Redemption, Minecraft, Heavy Rain, Darksiders, Blue Whale, Cloudpets, etc.
Streaming platforms like Netflix, HBO Max, Hulu, Hotstar, etc.
Also, Social Media Apps like Instagram, Facebook, Twitter, and Snapchat are though allowed but come with restricted features.
Can I use a free VPN for the UAE?
Yes, you can use a free VPN for UAE. However, we do not recommend free VPNs as they compromise security features. Some free VPNs are even known to record their users' data and search history and sell it on the black market.
Also, there are very few VPNs that can successfully unblock geo-restricted content. Among those which are good, they offer data or server limitations, which you can get over only by getting a paid plan.
Therefore, when you are thinking of getting a Dubai VPN, getting a paid premium VPN like ExpressVPN is the best thing you can do.
Bottom Line
UAE is the hub of the business world, but it still has a lot of Internet monitoring and censorship. Therefore, if you are travelling to UAE or are a citizen there, getting a VPN for unrestricted Internet use is the best thing you can do to open the world of opportunities for you.
However, selecting a random VPN can also put you at security risk. So, always a premium, trustworthy VPN in UAE. We have tested many of the VPNs in the market, and to us, the best in all the aspects is ExpressVPN. It offers a vast server network, state-of-the-art security features, lightning-fast speed and excellent feature efficiency.
Frequently asked questions
ExpressVPN works really well in the UAE. It offers a 256 Bits AES military-grade encryption, no logs privacy policy, and complete leak protection. Also, ExpressVPN is famous for its lightning-fast speed owing to the lightway protocol, making it ideal for streaming and torrenting.
Yes, a VPN is completely legal in the UAE. No law in UAE forbids you from the use of VPN. However, if you are explicitly involved in any illegal activities on the Internet while connected to the VPN, this can get you in serious trouble.
To access UAE sites in the USA, you have to install a reliable VPN in the UAE like ExpressVPN. You can then connect to its UAE or nearby server like Pakistan. After a successful connection, you can freely access all the content in UAE.
No, the UAE is not banning VPNs any time soon. While there are laws related to online activity monitoring, the UAE has not banned the use of VPNs in any way.
NordVPN has free UAE servers. However, you have to get the VPN subscription, and after that, there will be no extra charges on the UAE server.