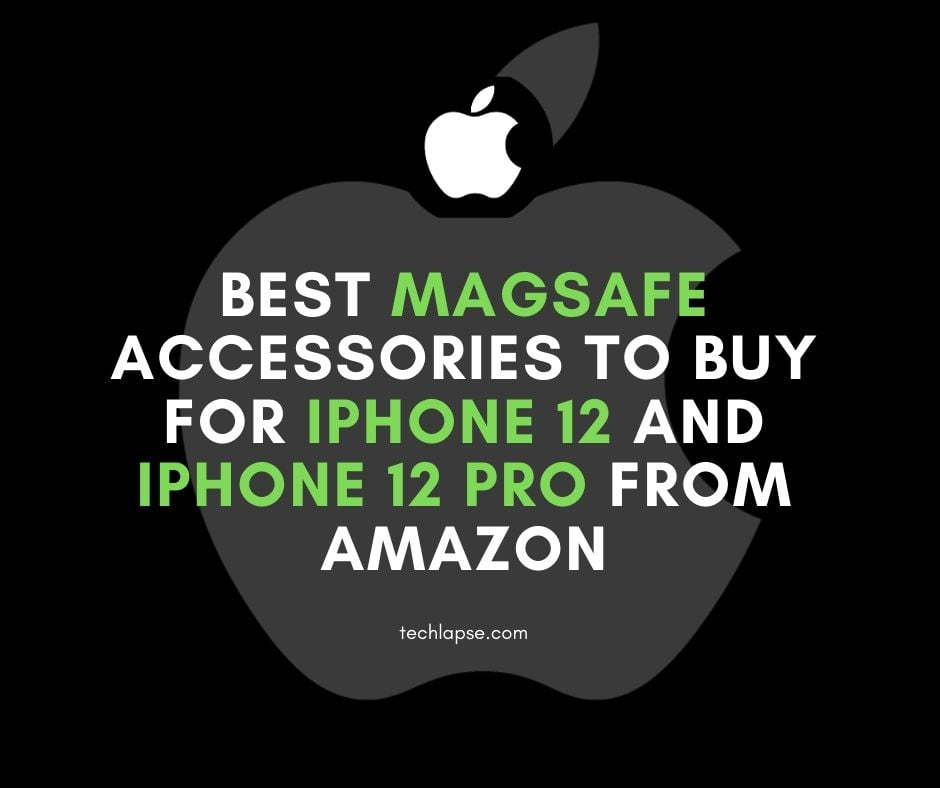 We may receive commissions for purchases made through links on our website. We appreciate your support.

The MagSafe brand is something new at Apple for iPhone 12. Long-time fans of the Cupertino company will remember the MacBook power supplies of a few years ago, characterized by a magnetic coupling. The advantage was to be able to connect them to notebooks almost without looking and, at the same time, avoid dropping the computer in case of tripping over the wire. Since generation 2016 this solution has been replaced by USB-C and this technology has never been heard of again. Until the presentation of the iPhone 12.

Apple has in fact dusted off the MagSafe brand giving it a different connotation. A real magnet has been inserted under the rear body of the iPhone 12. The idea is to be able to hook a wireless charger on the fly but it seemed immediately evident how the solution lends itself to the most disparate uses. So here is a new family of accessories with which, for example, you can magnetically hook a credit card holder to an iPhone 12 Pro Max. But the scenarios are potentially infinite.

We have therefore selected the best accessories (among those available at the moment) able to take advantage of MagSafe technology. The various companies are already moving to take advantage of this new business proposed by Apple, so this is a list destined to be updated frequently. At present, the Cupertino company is practically the only one to have this kind of product on the list, but other big names are about to preside over this slice of the market.
iPhone 12 and iPhone 12 Pro MagSafe accessories
So lets move on to our selection of the best accessories for iPhone 12 MagSafe which, as we will see, embraces the most disparate areas, with a particular focus.
Apple clear case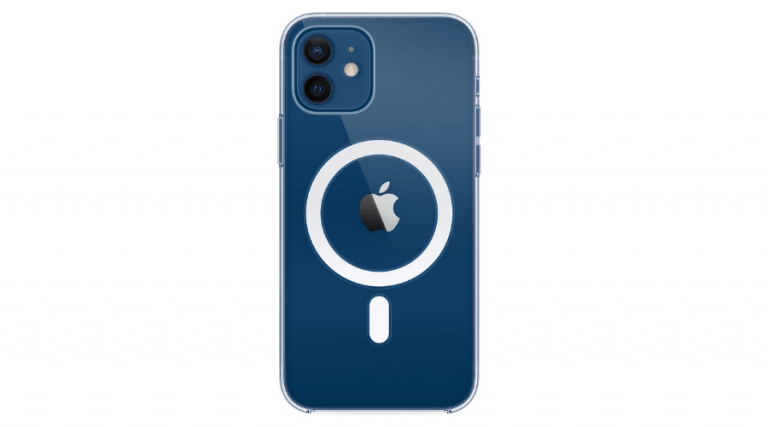 At first glance, it looks like a classic transparent case for iPhones, which therefore does not camouflage the color and design of the smartphone. In reality, it is equipped with a magnet capable of communicating with the MagSafe system. The advantage is, first of all, that of being able to insert it around the body immediately, without having to distort it a thousand times as is usually done with this type of accessories. But that is not all.
Thanks to the magnetic component it is perfectly compatible with wireless charging. It is therefore not necessary to remove the smartphone from the case to be able to recharge it through the induction mechanism. Right now its available for iPhone 12 and iPhone 12 Pro for ($49.00 USD on Amazon), but it will also arrive for iPhone 12 Pro Max and iPhone 12 Mini when the latter is released in November.
Apple silicone case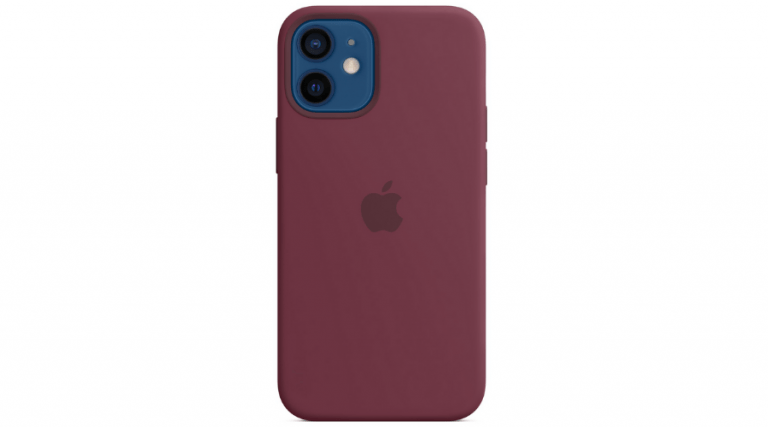 The operating principle is the same as the transparent case, but in this case, the material used is silicone on the outside, with a particular microfiber coating on the inside. Apple made it as per tradition in many colors, ranging from Cyprus Green to Plum a total of 8 colors to choose from. Compared to the transparent one, it covers the design and coloring of the smartphone,but the pastel tones match very well with the new aesthetics of the devices.
It is equally compatible with wireless charging and right now is available for iPhone 12 and iPhone 12 Pro for ($49.00 USD on Amazon). It will also arrive for the other two models and it is very likely that Apple will introduce additional colors in view of the holiday season.
MagSafe wallet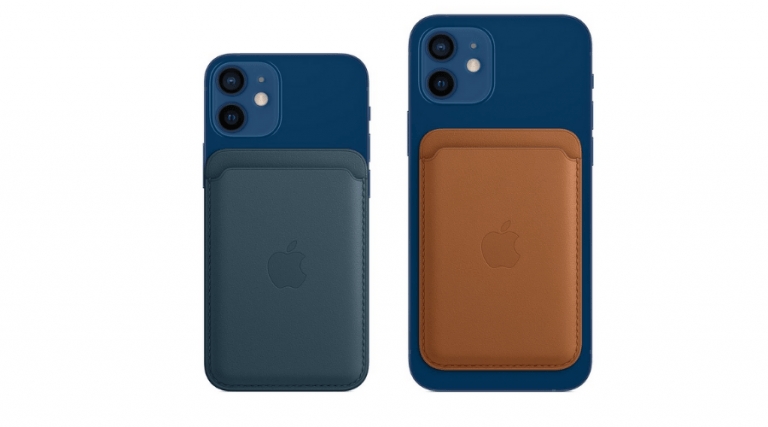 How many times has it happened to you, especially while traveling, to use the space between the cover and your smartphone to insert a credit card or cash? Apple has seen fit to meet this need by creating a small leather wallet that magnetically attaches to the rear body of the iPhone 12 thanks to MagSafe technology.
It can be attached to the naked body but also to the transparent and silicone cases mentioned above.In addition, it is shielded so as not to demagnetize the cards. Four colors are available: Baltic Blue, California Sun, Tan, and Black. In this way, exquisitely chromatic, it will be easy to combine it with the covers or the colors of the iPhones themselves. Available through the Apple Store for ($59.00 USD on Amazon) (and soon through various retailers).
MagSafe Power Adapter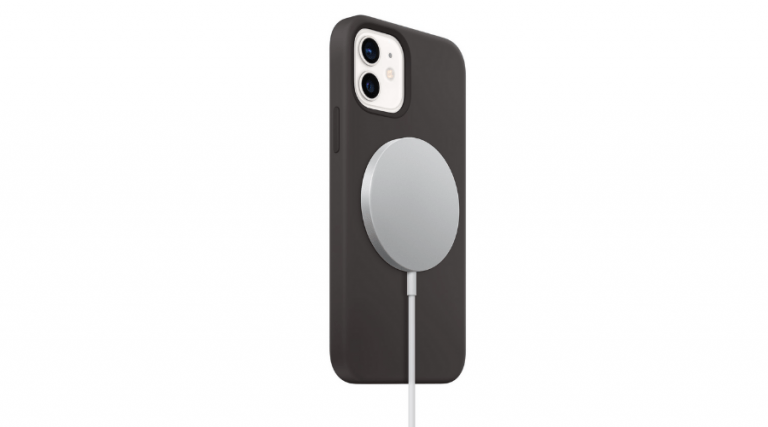 In addition, it is compatible with the Qi wireless charging standard.It can therefore be used to recharge all iPhone models from 8 onwards via induction (but also AirPods with wireless charging case).In these cases, however, the magnet of the MagSafe will not be used. Available on Amazon for $39.00
---
This ends our list of best MagSafe accessories to order for iPhone 12 and iPhone 12 Pro.
However, if you couldnt find anything interesting then we would like to refer you to
this article which covers the best
(overall) accessories to order for iPhone 12 and 12 Pro.
If you are looking for a wallet case without MagSafe,then weve got you covered.
Smartish iPhone 12/12 Pro Wallet Case Wallet Slayer (Without MagSafe)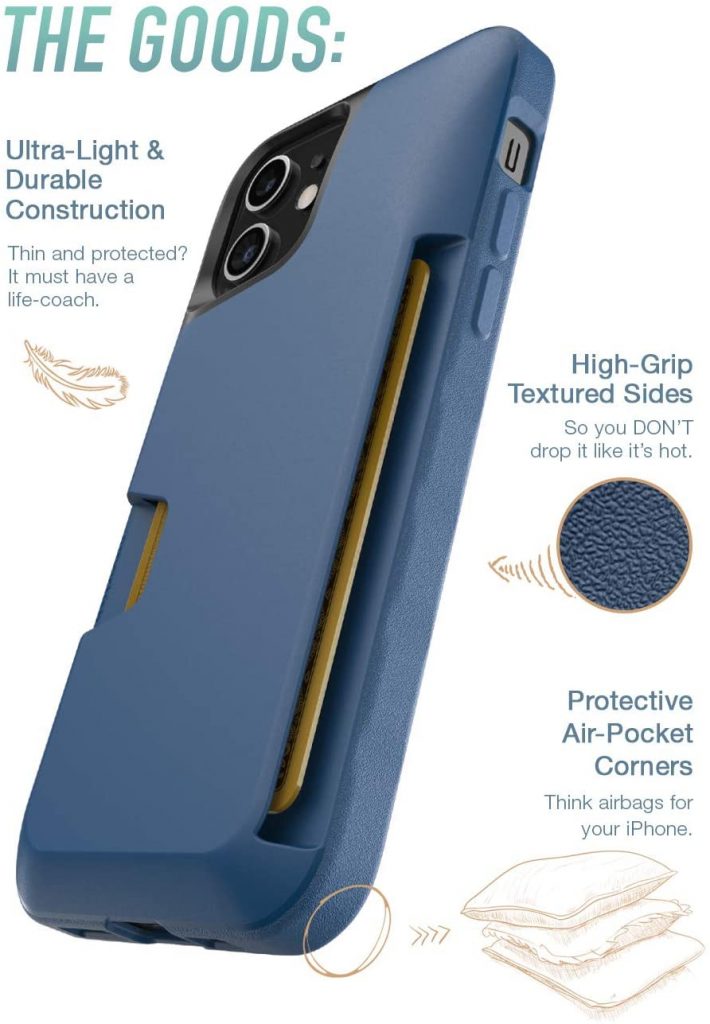 Ditch the wallet and go slim with the Wallet Slayer Vol. 1. Your ID, credit cards, and cash all securely fit against your phoneeverything you need in one place. With ultra-light and durable construction its both thin AND protected. Get your daily baggage under control and let the Wallet Slayer simplify your life.
Carries 3 cards + cash

Grippy sides

Real real protective

Air pocket corners