We may receive commissions for purchases made through links on our website. We appreciate your support.

In the era of digital streaming, Sling TV stands as a versatile and content-rich platform, offering access to over 200 channels, including popular networks like CNN, ESPN, and Food Network. However, there's a catch – Sling TV is geo-restricted and typically inaccessible for viewers located outside the United States, so you can't access it while traveling or spending time abroad.

Luckily, there is a solution – a VPN lets you bypass geographic restrictions by changing your IP address. It means that you can virtually appear in a different country than you actually are. This is helpful if Sling TV streaming is not available in your location and you can't watch your beloved networks.

In this detailed article, we will guide you on how to watch Sling TV outside the US and give you recommendations of top-tier VPNs that make it possible. Whether you're a sports enthusiast, a culinary connoisseur, or a news junkie – we've got you covered!
How to watch Sling TV from abroad
Pick a VPN with US servers. We recommend ExpressVPN, now 49% off.
Download and install the VPN app on your device.
Connect to a server in the US.
Open Sling TV and create an account.
Why do you need a VPN to watch Sling TV outside the USA?
Sling TV is a popular streaming service in the United States that lets you stream live television and on-demand content over the internet. Sadly, it is only available in the USA as there are geo-restrictions – barriers made by content providers to limit access to their services based on a viewer's geographical location.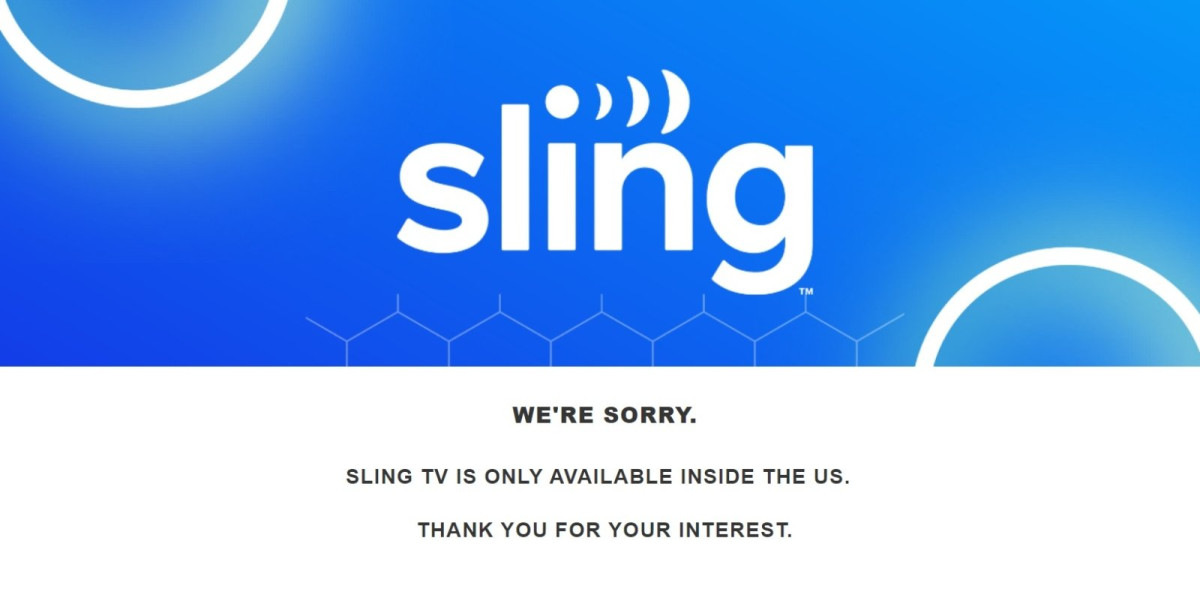 Sling TV is unavailable outside the USA. (source: sling.com)
If you want to bypass those restrictions and watch Sling TV while you are traveling or living abroad, you need the best VPN providers that will hide your actual location and change your IP address. Here's how it works: When you connect to a VPN server in the USA, your internet traffic appears to originate from that server's location, masking your actual whereabouts. Sling TV, therefore, perceives you as a US-based viewer and grants you access to its content.
In essence, a VPN bypasses geo-restrictions by creating a secure tunnel for your data, making it appear as if you're within the US borders, no matter where you are physically located. Moreover, it is efficient not only in accessing streaming platforms but also in securing your internet connection and online activities, as these are hidden from anyone as well.
Best VPNs for Sling TV outside the US
If you're searching for the perfect VPN to stream Sling TV seamlessly, you'll want to prioritize specific features such as a robust server network in the United States, top-notch security, and blazing-fast speeds. These elements are crucial for bypassing geo-restrictions and ensuring uninterrupted access to Sling TV's content. To simplify your selection process, it's essential to explore the best streaming VPNs.
To make your decision easier, we've made a short list of premium VPN providers that not only meet but exceed these criteria and offer additional benefits:
1. ExpressVPN – the best VPN for watching Sling TV outside the USA
2. NordVPN – many servers to stream USA channels from anywhere
3. Surfshark – a cheap and fast VPN for bypassing geo-restrictions
Here is all you need to know about these VPNs to watch Sling TV from anywhere:
1. ExpressVPN – the best VPN for watching Sling TV outside the USA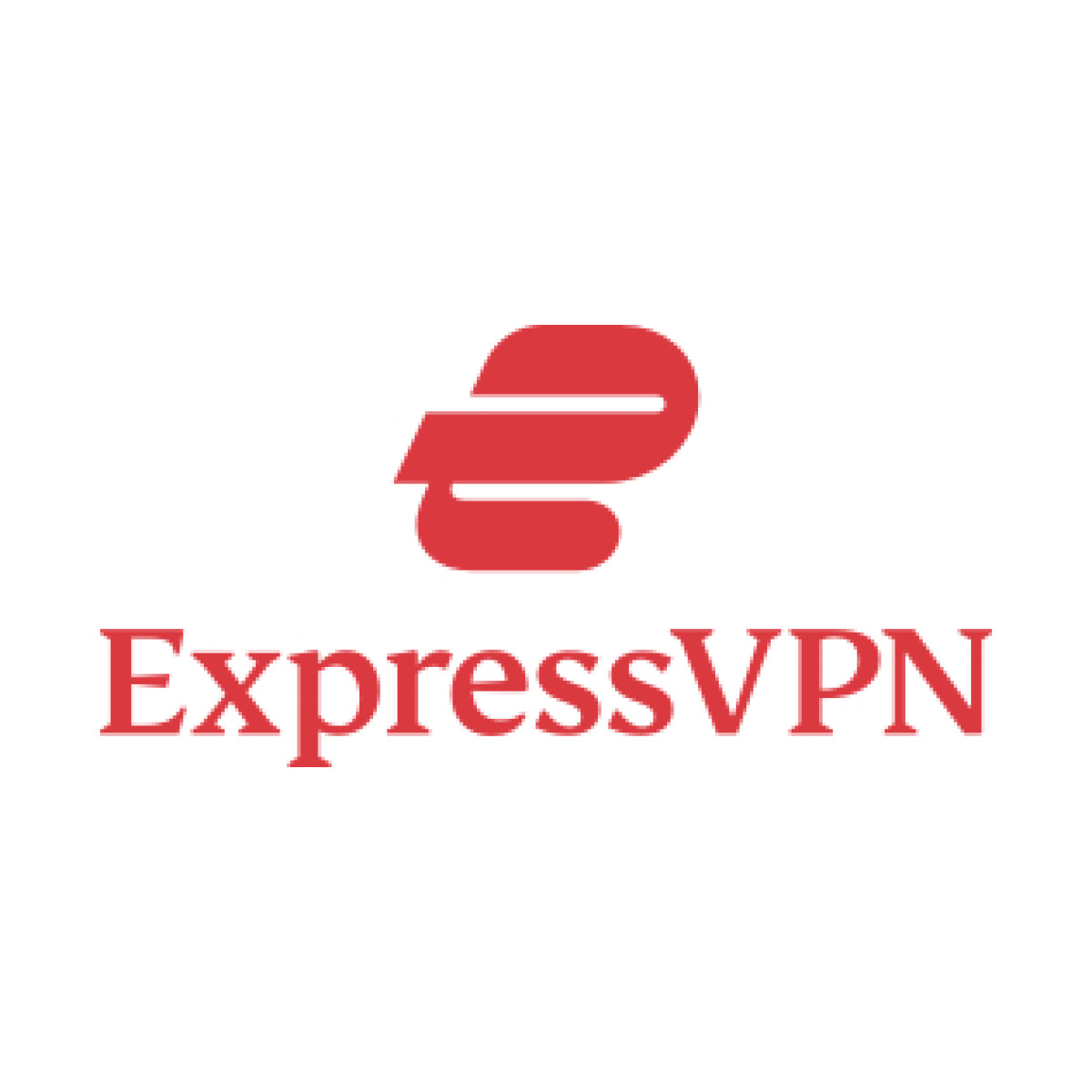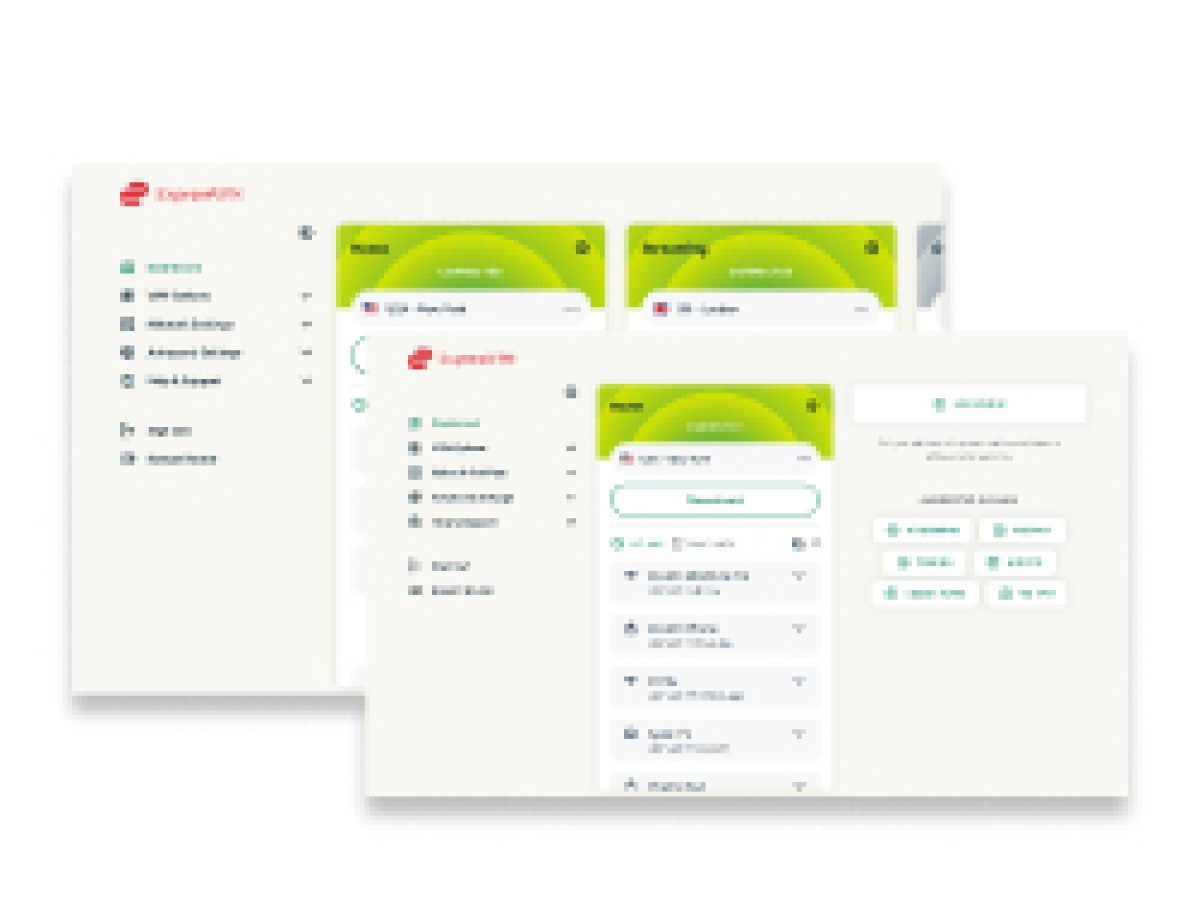 Pros & cons
Global Server Network
Access to Netflix and Streaming Services
Excellent Security Features
High-Speed Performance
MediaStreamer feature
Higher Price Point
No Free Trial
ExpressVPN is the best VPN to watch Sling TV outside the USA with an impressive server network and the best streaming abilities. It offers 3000+ servers in 105 countries, ensuring smooth access to Sling TV no matter where you are in the world.
What sets ExpressVPN apart is its comprehensive coverage of U.S. server locations, with servers strategically positioned in cities throughout the United States. This makes it highly effective at bypassing Sling TV's geo-restrictions, as you can virtually place yourself within the U.S.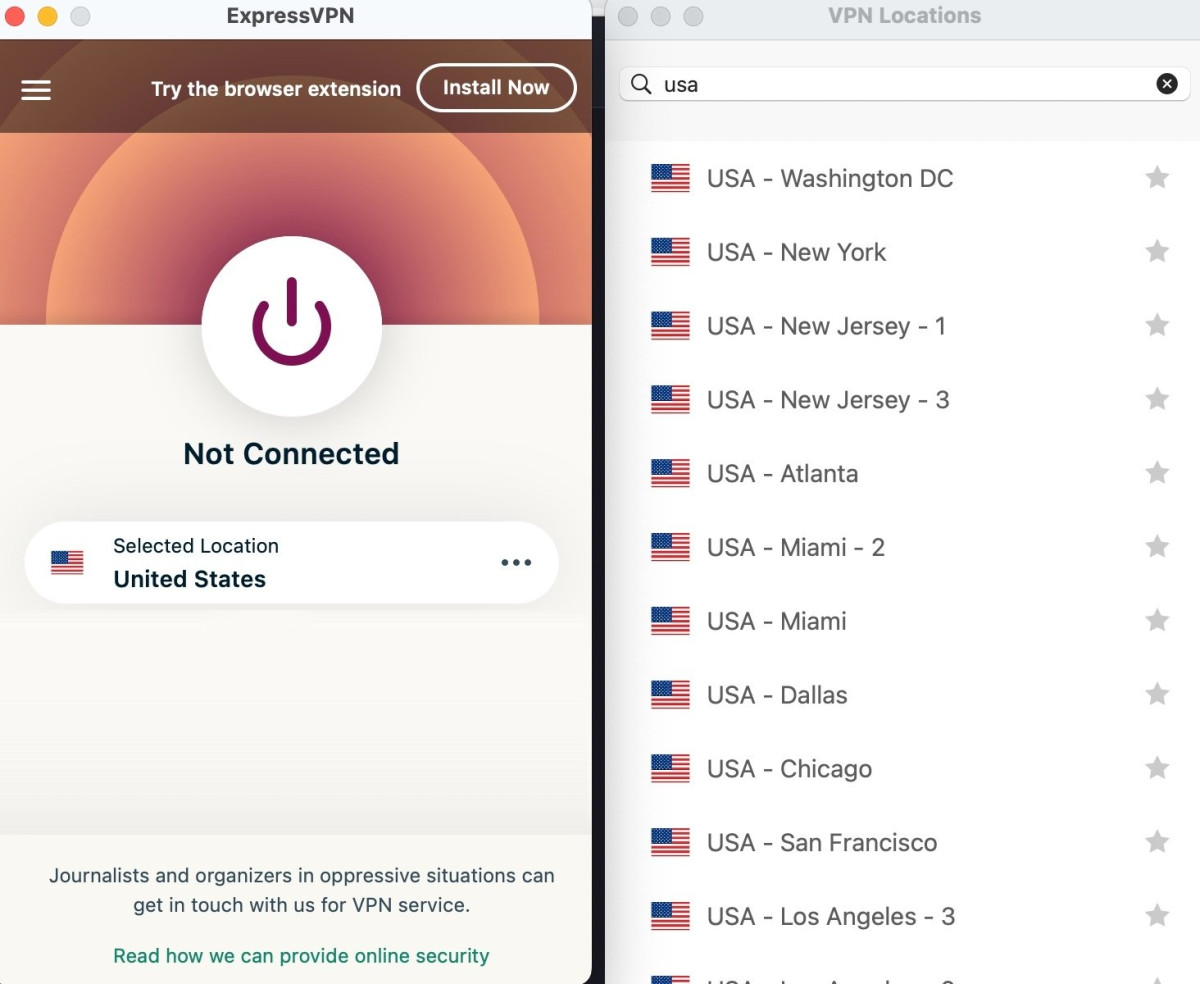 ExpressVPN has an impressive server network in the USA.
ExpressVPN's MediaStreamer feature further enhances your streaming experience by facilitating easy setup on devices like Smart TVs and gaming consoles, ensuring Sling TV is at your fingertips across various platforms. This provider also offers a competitive speed that leaves you without any buffers.
ExpressVPN pricing starts at $8.32 per month, accompanied by a risk-free 30-day money-back guarantee. This means you can test its prowess at unblocking Sling TV without commitment, making it a safe and economical choice for streaming enthusiasts worldwide.
2. NordVPN – many servers to stream USA channels from anywhere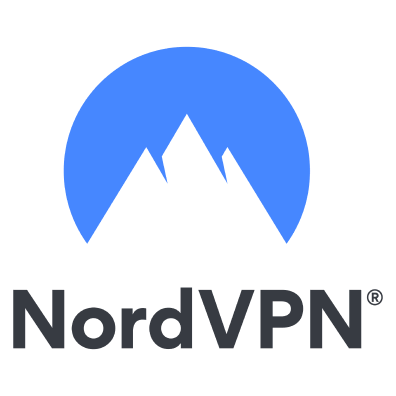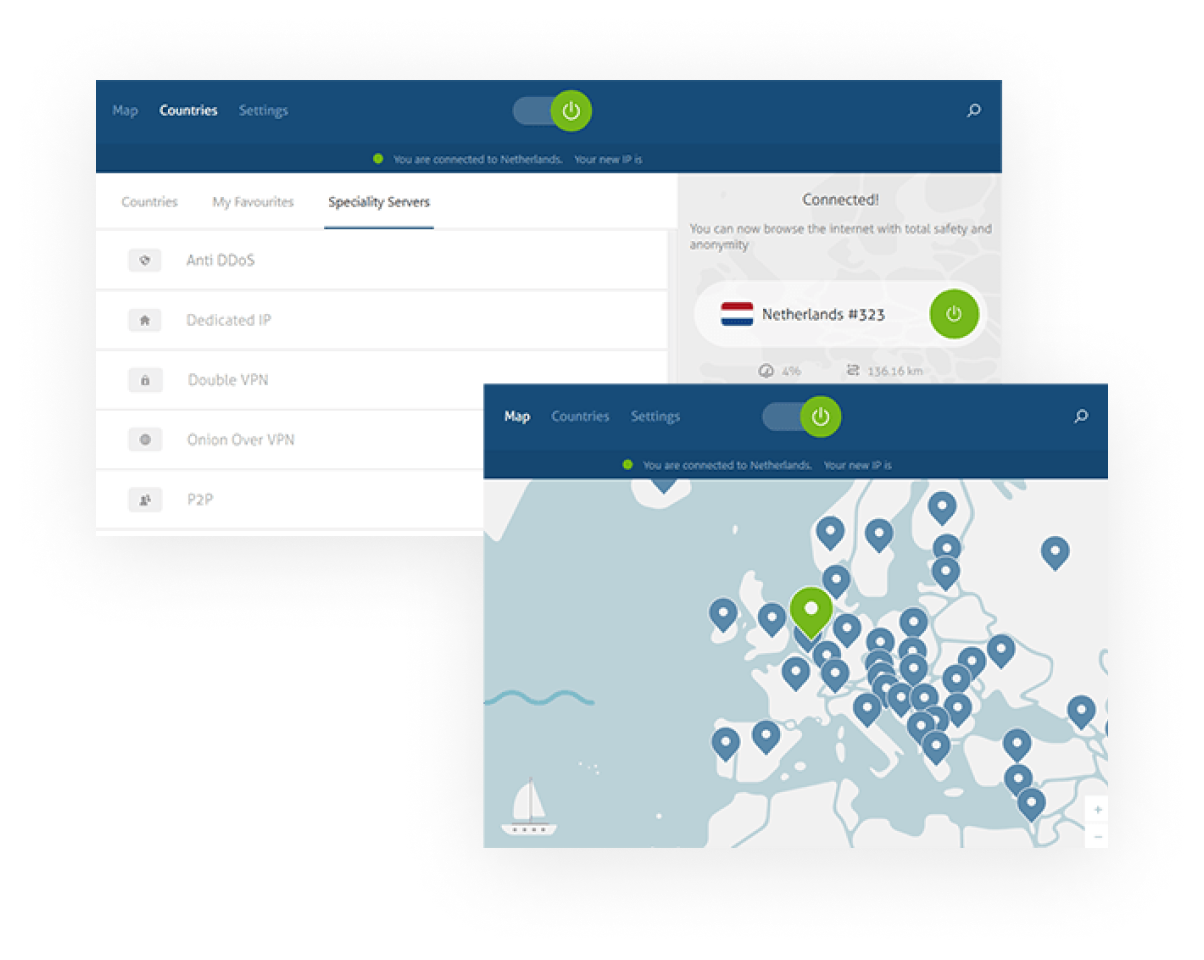 Pros & cons
1970+ US servers
Advanced Threat Protection feature
Strict no-logs policy
Some advanced settings may be overwhelming for beginners
Inconsistent Speeds on Some Servers
NordVPN is a great choice for streaming USA channels from anywhere, thanks to its vast network of over 5810+ servers in 60 countries. This extensive server infrastructure not only ensures a wide-reaching global presence but also offers an abundance of server locations within the United States. With NordVPN, you can virtually position yourself in the heart of the USA, effortlessly bypassing geo-restrictions and gaining access to American content, like Sling TV, as NordVPN has over 1,970 servers in the USA.
One of NordVPN's standout features is its exceptional speed and streaming abilities. It is optimized for smooth, buffer-free streaming, making it ideal for enjoying Sling TV's content in high definition without interruptions.
Beyond its streaming prowess, NordVPN provides robust threat protection. Its advanced security features, including encryption, kill switch, and malware blocking, ensure your online activities remain private and secure while you access Sling TV from anywhere in the world.
All of these advantages come at an attractive price, with plans starting from $2.99/month. This affordability, combined with NordVPN's expansive server network and exceptional streaming capabilities, makes it a very good choice for those seeking unrestricted access to Sling TV and other USA channels, no matter where they are located.
3. Surfshark – a cheap and fast VPN for bypassing geo-restrictions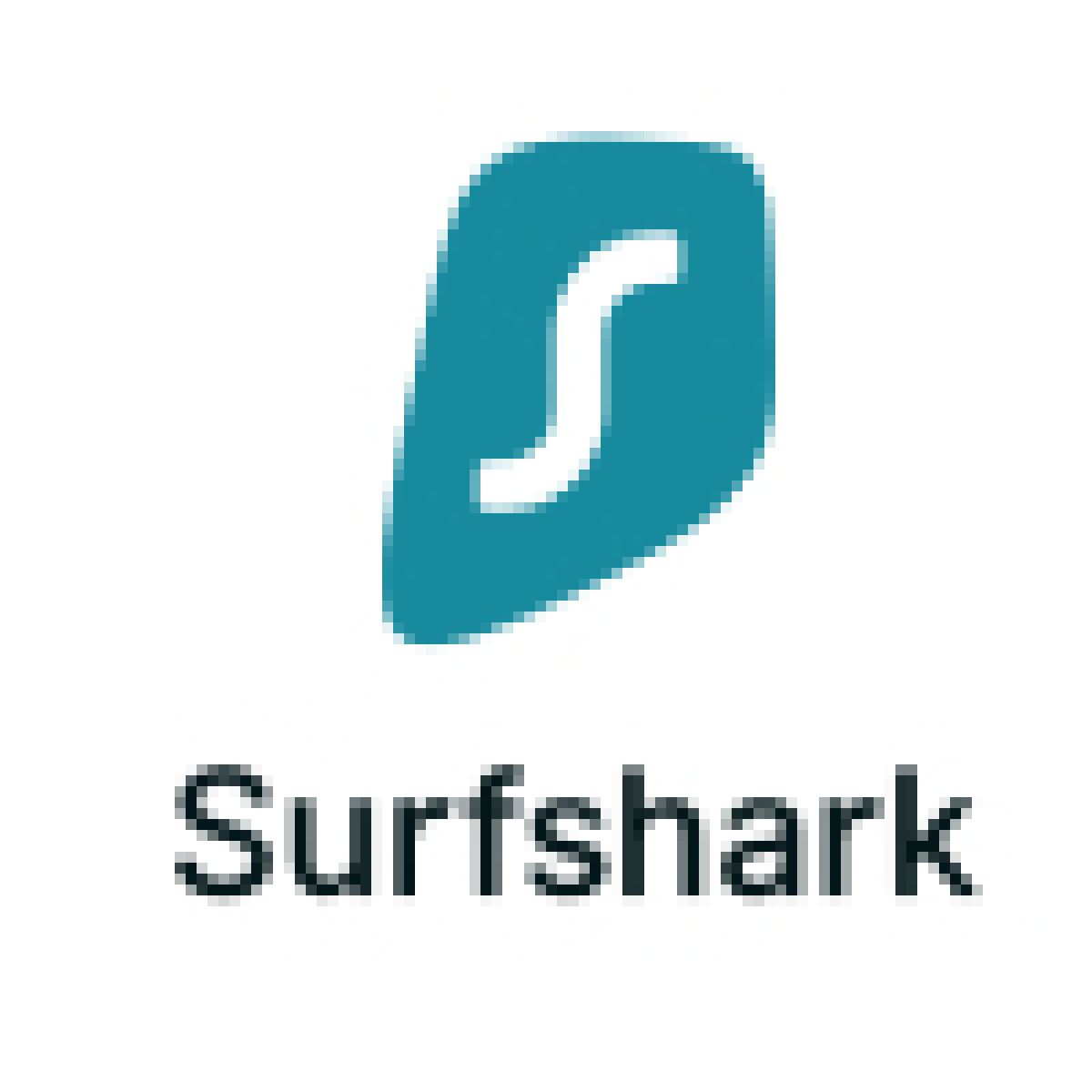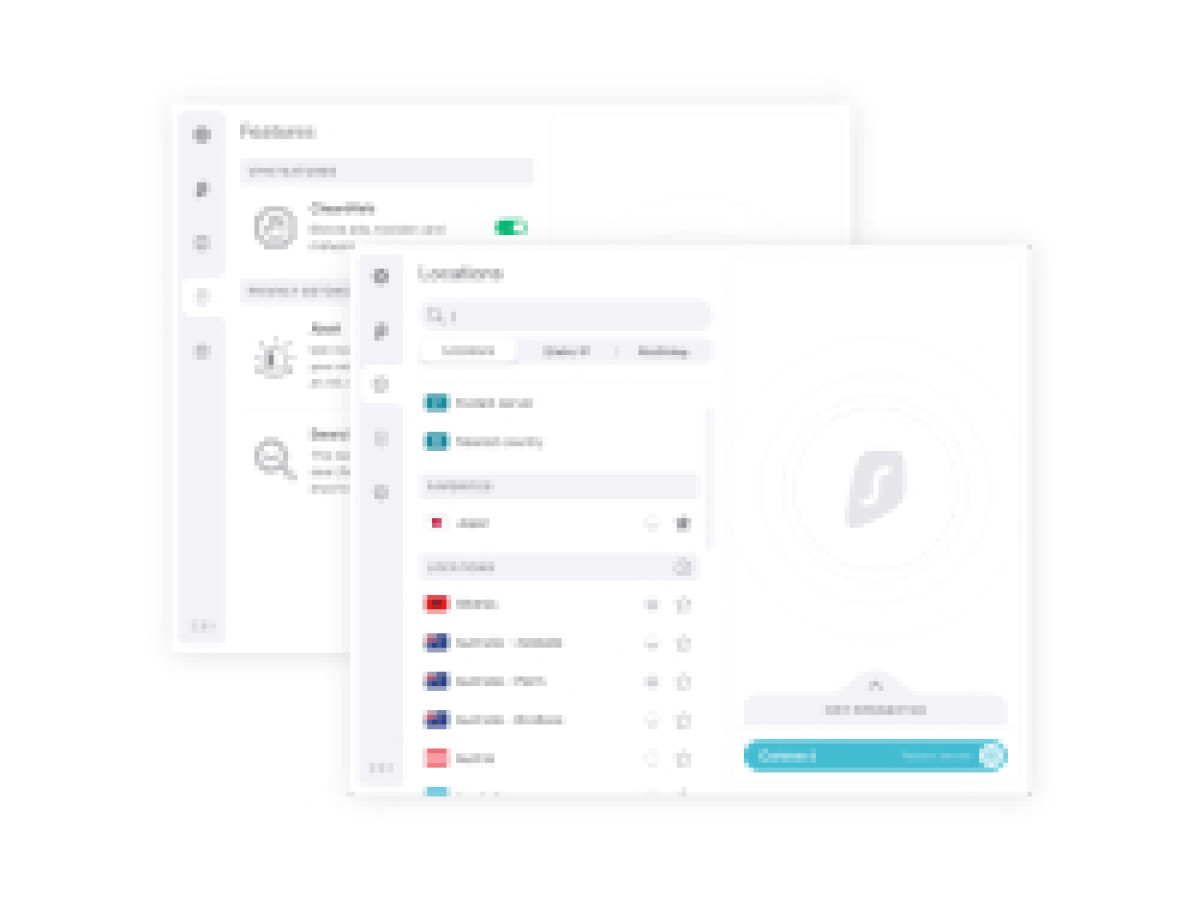 Pros & cons
Wide server network in multiple countries
Affordable pricing
Unlimited simultaneous connections
Limited advanced configuration options
Variable speed performance
Surfshark is a budget-friendly and solid choice for streaming Sling TV from anywhere. With a vast network of 3,200 servers in more than 65 countries, Surfshark offers a global reach that empowers users to access content from virtually anywhere on the planet.
Surfshark's strength is particularly evident in the United States, where it boasts a network of over 500 servers. This extensive presence within the US ensures seamless access to geo-blocked content, including popular streaming services like Sling TV.
What's even more impressive is Surfshark's affordability. With subscription fees starting at just $2.49 per month, it's one of the most budget-friendly VPN options available. Despite its low cost, Surfshark does not compromise on speed or security either. It delivers impressive connection speeds, making it ideal for uninterrupted streaming, and it incorporates robust security features such as encryption and a kill switch to safeguard your online activities.
How to watch Sling TV from abroad with ExpressVPN
1. Choose a VPN with many servers in the US. We recommend ExpressVPN.
2. Create an account and install the VPN app on your device.
3. Find a US server and connect to it.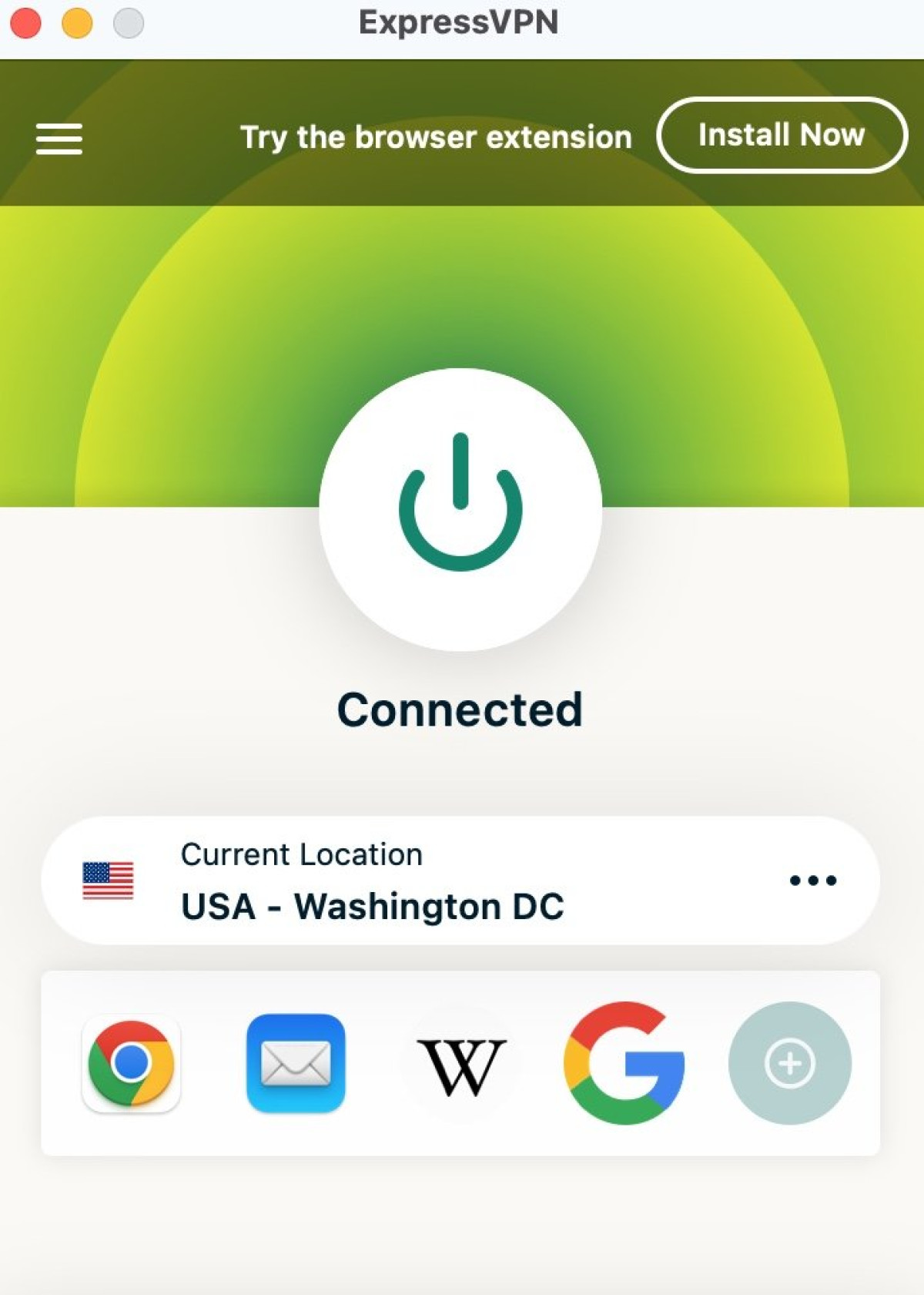 4. Open Sling TV and create an account.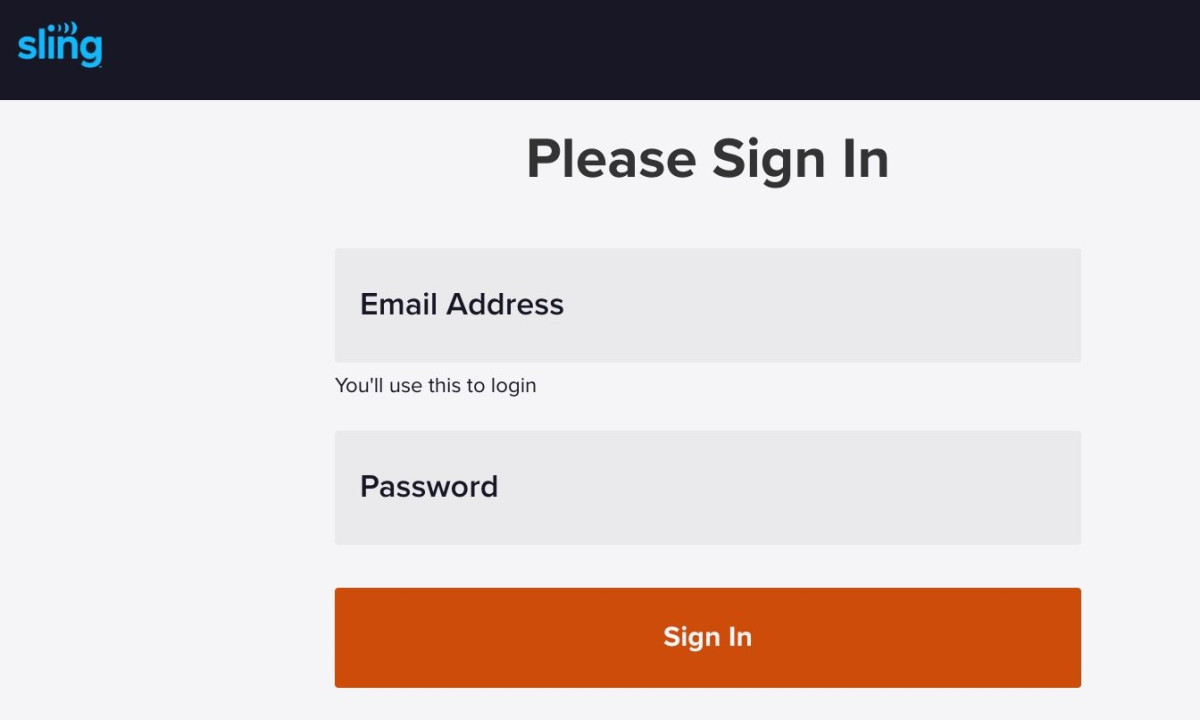 Start streaming US content from anywhere!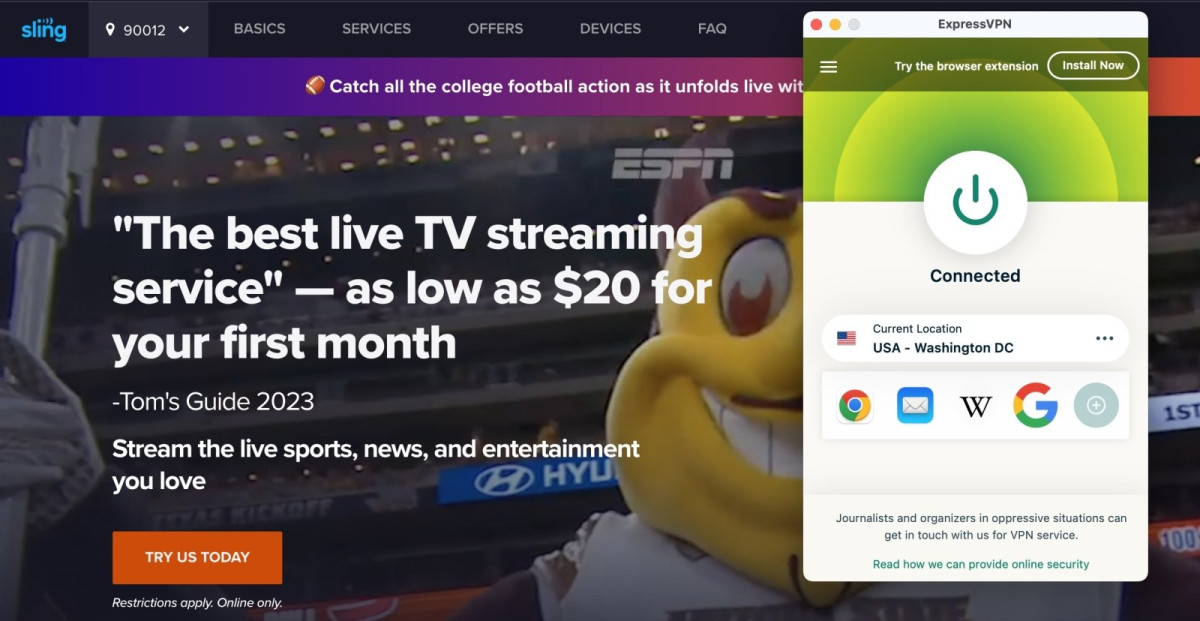 Can you watch Sling TV outside the USA with a free VPN?
While it may be tempting to use a free VPN to watch Sling TV outside the USA, it's not a recommended or reliable option – it often comes with significant drawbacks that can compromise your online security and streaming experience.
Free VPNs typically have limited server options, slower speeds, and bandwidth restrictions. These limitations can result in buffering and poor video quality when trying to stream Sling TV. Moreover, many free VPNs lack the robust security features necessary to protect your data and online privacy.
To watch Sling TV securely and without compromising your online privacy, it's highly advisable to opt for cheaper premium VPN service. For example, ExpressVPN offers a 30-day money-back guarantee, ensuring that you can try their service risk-free. This way, you can enjoy the benefits of a reliable and secure VPN without jeopardizing your online security or streaming experience.
What can you watch on Sling TV?
Sling TV offers various channels and content, including live TV, on-demand shows, and sports. Depending on your subscription package, you can access popular channels like ESPN, CNN, AMC, HGTV, Food Network, and more.
Sling TV also provides add-on packages for specific interests, such as sports, news, or international content. It's a flexible streaming service that allows you to customize your channel lineup. Here are some of the most popular TV shows or events that are available on Sling TV:
| | |
| --- | --- |
| Channel/Network | Show/Event |
| ESPN | Monday Night Football |
| CNN | Anderson Cooper 360 |
| HGTV | Fixer Upper |
| Food Network | Chopped |
| AMC | The Walking Dead |
| TNT | NBA Playoffs |
| TBS | The Big Bang Theory |
| USA Network | Suits |
| NBC Sports Network | Premier League Soccer |
…and more. If you want to stream your favorite content now, get a premium VPN, such as ExpressVPN, and just start watching it from anywhere.
Sling TV isn't working with a VPN? Solutions:
When Sling TV isn't working with a VPN, it can be due to several common issues. Here are some of the most frequent problems and their potential solutions if you are facing Sling TV blackouts:
IP Blocking. Sling TV may block IP addresses associated with VPN servers. Try connecting to a different VPN server, preferably one in the United States.
Clear Cache and Cookies. Sometimes, cached data and cookies can interfere with streaming. Clear your browser's cache and cookies, or restart your streaming device.
Network Connectivity. Check your internet connection, as slow or unstable connections can impact streaming. Use a reliable, high-speed internet connection.
VPN Detection. Sling TV might be detecting the use of a VPN and preventing access. Use a VPN with advanced obfuscation techniques that can disguise VPN traffic as regular internet traffic, such as ExpressVPN.
Bottom line
Whether you're a sports enthusiast, news junkie, or entertainment buff, Sling TV has something for everyone. However, it's important to note that Sling TV's availability is primarily limited to the United States, and accessing it from abroad may require a VPN to bypass geo-restrictions.
For the most reliable and fastest solution, we highly recommend using ExpressVPN. ExpressVPN has consistently proven to be the top choice for accessing Sling TV from anywhere in the world, providing a seamless and secure streaming experience. With ExpressVPN's extensive server network and advanced features, you can enjoy Sling TV and other geo-restricted content without compromising on speed or security.
Frequently asked questions
Yes, even though Sling TV is primarily available within the US, you can watch it with a reputable VPN service and access Sling TV from anywhere in the world. Choose a VPN with no logs policy and stream while traveling or visiting foreign countries.
Sling TV is primarily intended for a U.S. audience, but international viewers can access it using a VPN. Make sure that you are using a reliable and strong VPN like ExpressVPN to get the best streaming experience.
To bypass blackout restrictions on Sling TV, use a VPN to connect to a server outside the blackout area – this masks your location, allowing you to access the content. Additionally, some VPNs offer dedicated IP addresses that may not be subject to blackouts.