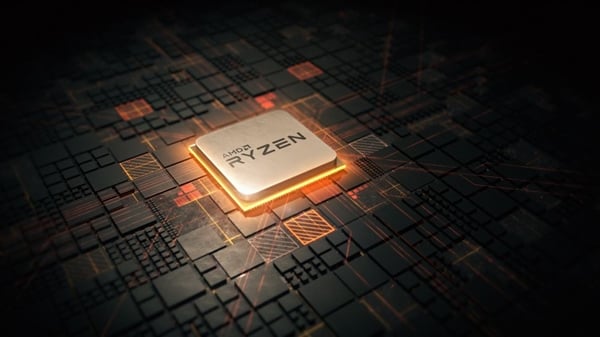 The "Ryzen 3000" news appeared sporadically earlier, but the corresponding one should be based on the 12nm Zen+ APU processor.
This time, AdoredTV exposed 10 new "Ryzen 3000" chips, covering "Ryzen 3 3xxx" to "Ryzen 9 3xxx", up to 16 cores, 5.1GHz .
In fact, there was a rumor of "Ryzen 9" on the first generation of Zen, but AMD has been undecided, after all, there is a ThreadRipper in the fever level. The foreign media broke the news, Ryzen 9 3800 series includes 3800X and 3850X , the former 16C/32T (open two sets of Zen2 Die, built-in 14nm I / O unit), 3.9 / 4.7GHz, 125W power consumption, pricing 449 US dollars, possible CES Released in 2019.
The 3850X is upgraded to 4.3/5.1GHz, 135W, priced at $499 and released in May.
At the same time, Ryzen 7 3700X/3700 ​​are both 12C/24T, the former is expected to accelerate 5.0GHz, 105W, 329 US dollars also released in CES 2019.
Also Read: AMD Ryzen 7 3700U first exposure
In addition, the Ryzen 5 3600 series includes 3600/3600X/3600G (APU, integrated Navi 20) , all of which are 8-core. The Ryzen 3 3300 series is similarly three models, starting with 6 cores and $99.
Frankly speaking, because the details are too rich and the PPT is shoddy, it can be said that 90% is based on paper guessing. Let's take a look . For example, the simplest argument is that the 7nm Zen2 starter has been handed over to EPYC Xiaolong, and the consumer-grade "Ryzen 3000" will not be earlier than next spring. After all, TSMC's foundry costs are high.