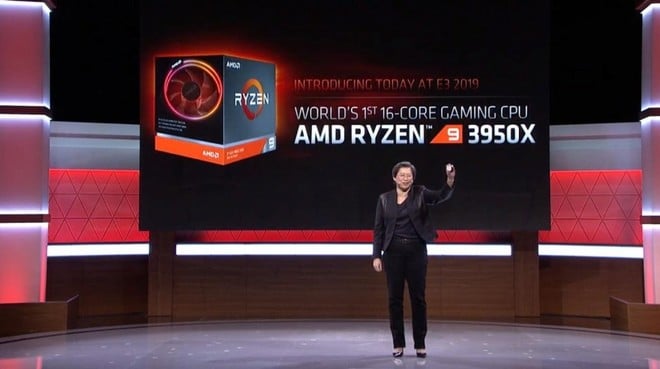 The new third-generation AMD Ryzen ThreadRipper processors (or 3000 series) will officially debut in November, to confirm it AMD published a post on its official blog. The US company also provides further details on the volume availability of the Ryzen 9 3950X model, announced last June and initially expected on the market by mid-September apparently users will have to wait longer maybe till November.
The AMD release is very concise and does not provide insights into the official technical specifications of the new Ryzen ThreadRipper 3000, the company refers to the launch of "some models", thus suggesting that initially we will not see the full range of the new HEDT ThreadRipper CPUs.
Read also: Best Antivirus 2019 For Windows 10
The numerous rumors leaked on the net in recent weeks that AMD will put on the market the "cheaper" models configured for 24 and 48 cores, followed by the more powerful variants that could reach 64 cores. It is also possible to exclude the arrival of lower-end 16-core solutions, as emerged from the recent sightings on the UserBenchmark database.
Recall that the Ryzen ThreadRipper 3000 "Castle Peak" processors will use the 7 nm production node and 4/8 channel DDR4 memories, also supporting the PCI-E gen 4.0 standard and most likely new high-end chipsets. The socket instead will always be the current TR4, thus guaranteeing full backwards compatibility with the current 2000 Series ThreadRippers.
The competitor Intel instead is ready to respond with the Core X "Cascade Lake"  however on the old production process at 14 nm (14 ++ for accuracy) and configurations that should reach a maximum of 16 cores / 32 threads.