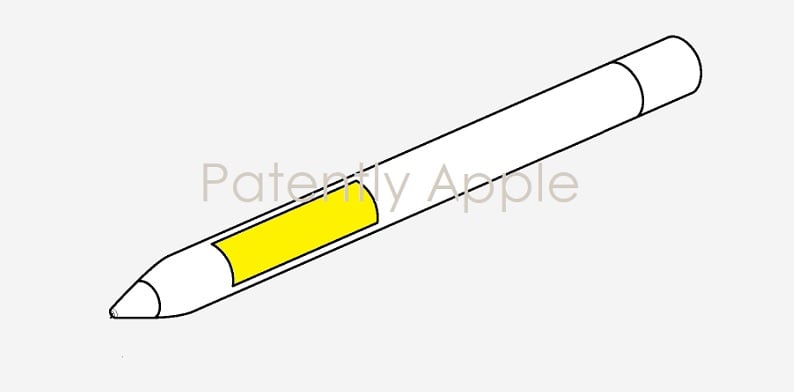 Apple Pencil with LED display could be the evolution of the stylus pen according to Apple. This is what emerges from the patent number 20190324561 called "Stylus con Display" submitted to the United States Patent and Trademark Office (USPTO), the US office responsible for approving the applications.
"A stylus can be equipped with an on-board display that indicates to the user the color that will be applied when using with an external device", reads the patent application.
The display on the stylus can be positioned to conveniently provide a color indication. For example, the display can be provided at or near a tip used to touch the external device.
Stylus can also provide the user with the possibility of manually selecting a color, which can then be shown on the stylus display and transmitted to the external device.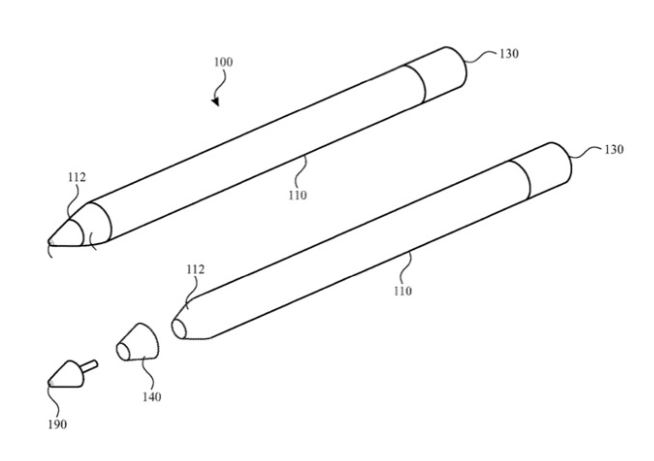 Apple Pencil with LED or LCD on the tip
Obviously, in this case by external device we mean any device capable of receiving an input from the stylus, such as the display of an iPad .
Inside the text of the patent we also find the possible interactions of the Apple Pencil with LED display in applications like Photoshop: by pressing the smart pen against an element of the display this could show the desired color, or even select the color from a physical object.
The LED display of the Apple Pencil could be of a flexible OLED type, so that it can be placed just above the tip, or in another separate region. We do not know if the technology used will be of type (O) LED or LCD.
Apple usually register dozens of patents a month, and we will not always be able to see the technology illustrated in them at work in real life. Last month another patent was approved that concerned the Apple Pencil and focused on haptic feedback.