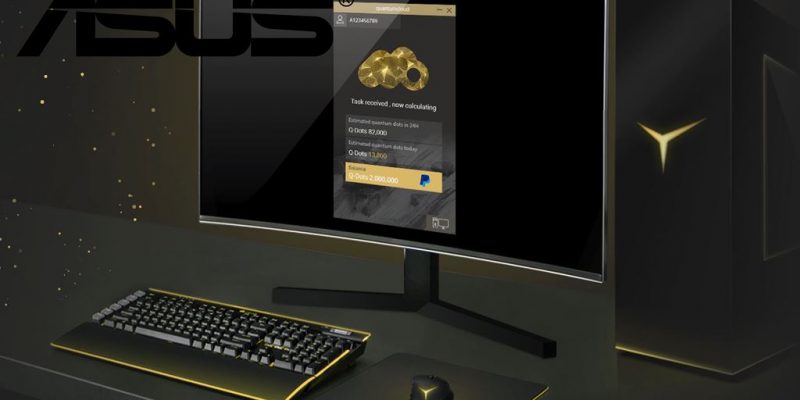 As a leader in graphics card manufacturing, Asus now offers customers Quantumcloud's program to create additional income for users based on their own computer system.
With the launch of a number of top graphics card models each year, ASUS promises to bring a large number of its users a source of income thanks to Quantumcloud's program installation.
Quantumcloud's platform allows gamers to utilize idle GPUs to earn low-maintenance income. When you start the app, Quantumcloud uses some of your GPU's power to run powerful cloud-based applications. These applications generate profit for the platform, and you'll earn a cut based on the amount of GPU power provided. Your returns are generated daily and you can withdraw the funds via your existing PayPal account.
Quantumcloud is different from other virtual money diggers by keeping user data safe and extremely easy to use. In order to better ensure user data, Quantumcloud program is released to be compatible with the GDPR program by region and without customers having to log in with specific methods. Meanwhile, customers can use existing PayPal or WeChat accounts to log in and collect money.
To simplify the user experience, manage virtual wallet, virtual money digging and currency transfer, the conversion system has been embedded within Quantumcloud's program framework. For more detailed information about Quantumcloud, visit: quantumcloudai.com.