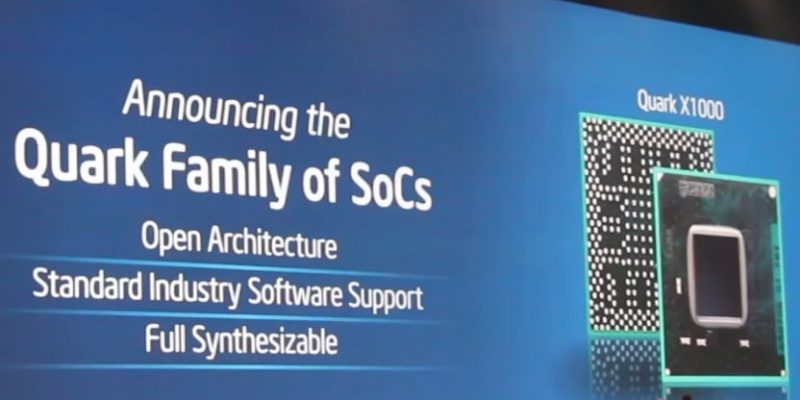 After the platforms based on it are already history, Intel has now also announced the end of the Quark chips. The 486-based designs were for the Internet of Things and Wearables, such as Curie and Edison.
Intel has announced the end of Quark processors via Product Change Notification ( PDF ). The name is an allusion to quarks, the smallest known building blocks for matter. The chips do not use atomic architecture, but a 486 core, the Intel operates at 32 MHz or 400 MHz and had extended to a DDR3 controller and interfaces such as PCIe.
The quark models made in 32nm were used in Intel's own mini-systems called Arduino 101, Curie , Galileo Gen1 / Gen2 and Edison (test) , although almost all of them have already been officially discontinued. Partners can order the quark chips until July and Intel will guarantee availability by the summer of 2022.