Computer Hardware
Intel's third quarter revenue of 19.2 billion US dollars hit a record high: net profit increased by 42%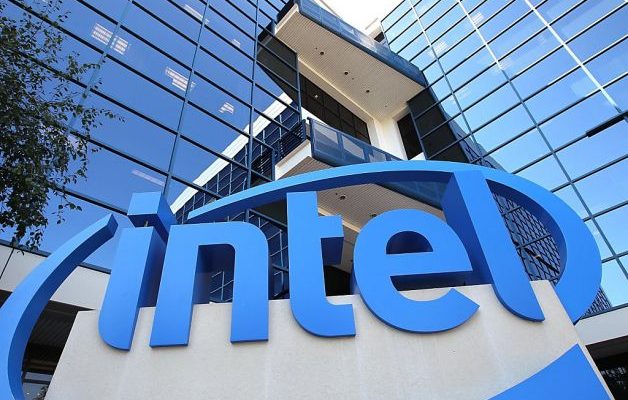 Morning news on October 26, Intel today announced the third quarter financial results for the 2018 fiscal year.
The report shows that Intel's third-quarter revenue was $19.2 billion, up 19% year-on-year; net profit was $6.4 billion, an increase of 42% compared to $4.5 billion in the same period last year.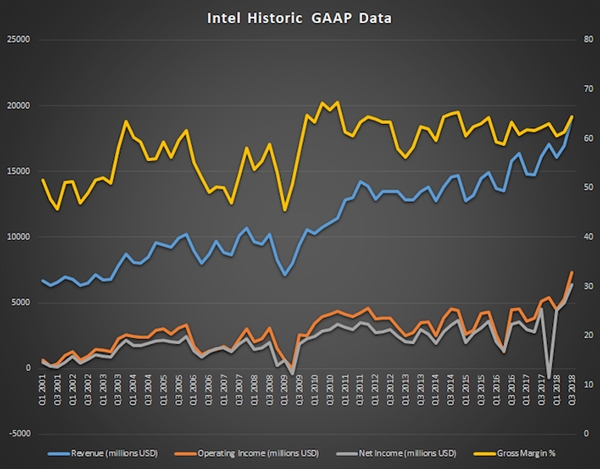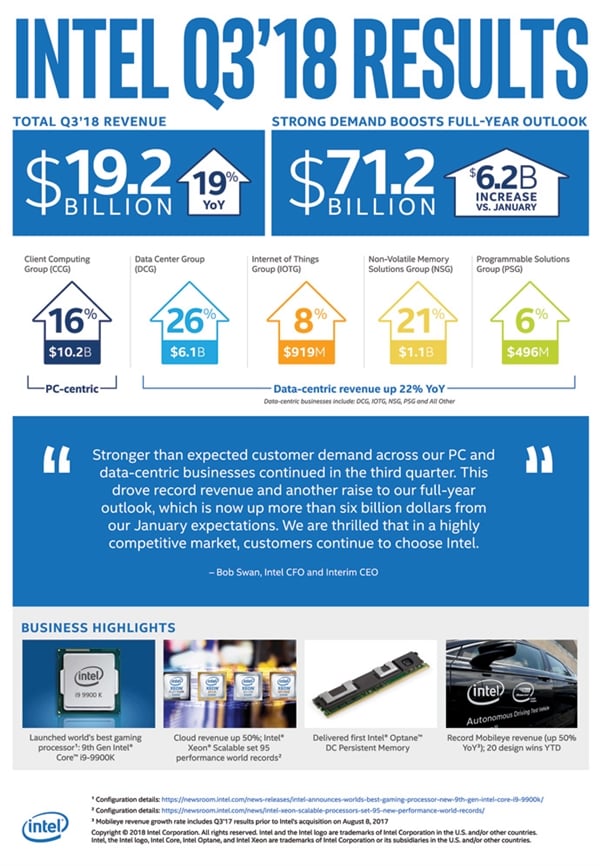 Accordingly, Intel expects revenue of $19 billion in the fourth quarter. At the same time, full-year revenue expectations are raised to $71.2 billion , an increase of $6.2 billion from the forecast at the beginning of the year, mainly due to strong market demand.
Specific to each business group, customer computing department (CCG) revenue of 10.2 billion US dollars, an increase of 16%, is still the absolute leader , operating profit of 4.5 billion US dollars increased by 26%.
In the customer computing department, platform revenue (processor + motherboard) increased by 11%, baseband / wireless communication / cable solutions increased by 66% (new iPhone credit?), notebook revenue increased by 13%, desktop revenue increased by 9% . Intel admits that in the current period, the average price of notebook products rose by 4%, and the average price of desktop products rose by 10% .
Data-oriented four business groups totaled 22% year-on-year growth, with data center revenues of $6.1 billion, up 26%; and IoT revenues of $919 million, up 8%; non-volatile storage solutions division Revenue was $1.1 billion, up 21%, and programmable solutions division revenue was $496 million, up 6%.