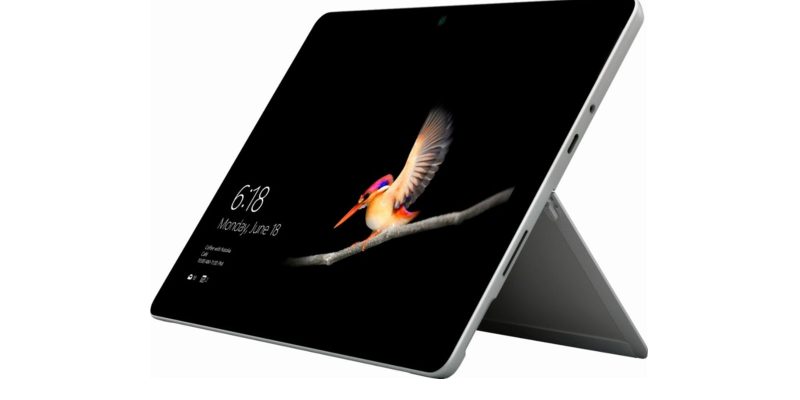 Microsoft announced the Surface Go device this year. This product can be regarded as a competitor of the Apple iPad. It can use most office software with the X86 architecture, which is more portable than the Surface Pro.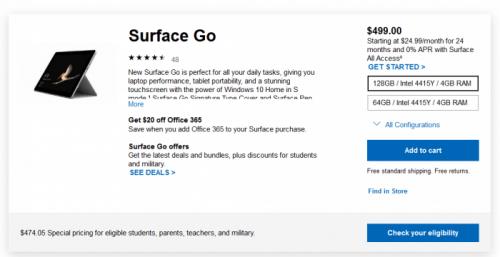 However, the current official only 4GB 64GB storage version and 8GB 128GB storage version, in response to user demand, Microsoft recently installed a 4GB 128GB storage version on the US official website, priced at $ 499.
In general, 64GB of memory is a bit small, especially the system will occupy a certain amount of space. If the general office use 128GB is already stretched, 64GB needs to be used with external storage at any time. Therefore, this 4+128 storage version should be added for user needs.
According to foreign media, Microsoft has previously published this storage version of Surface Go, but it is bundled with Typer Cover, and now it is a stand-alone version without bundled sales. The new version of Surface Go is only available in consumer SKUs.
It is worth mentioning that Microsoft actually prepared a 256GB storage version, but it is still under development. The specific time to market is unclear. It is rumored that it may be equipped with an LTE network version.