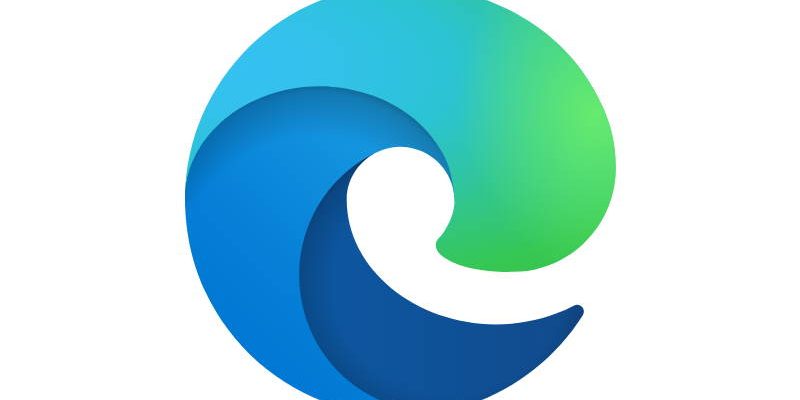 Microsoft's decision to create a new browser was risky. After years of using Internet Explorer and Edge, the software giant has taken a completely different turn. The company took the Chromium and created a new proposal.
This browser is not ready yet, but it can already be used by everyone, even in testing. In preparation for its likely arrival, Microsoft has now unveiled its new logo and new image. This breaks with the past, but opens the door to many comparisons and of course the Internet has not waited to bring them.
When it introduced the first Edge, Microsoft eventually maintained its connection to Internet Explorer. The reasons are logical and ultimately kept users in a known environment. With this new version the Redmond giant also decided to radically change this logo.
Microsoft Edge with new colored Logo
It now comes with new colors and a new format. Still, it keeps the well-known E, which is mostly fluid and dynamic. It looks like a wave and uses the familiar Fluent Design, similar to the new Office icons.
New Microsoft Edge Logo looks a lot like Firefox, inverted and rotated 180°. Well done, designers. pic.twitter.com/gEkmw1g0ol

— T❘LM△N (@Tilman) November 2, 2019
The discovery of this new logo has now emerged, the result of a hunt organized by Microsoft. For several days several clues were presented, culminating in this new image now presented.
Similarities with another browser
Of course, the similarities of this new image to what already exists on the Internet are obvious. This directly sparked a wave of comments and comparisons that have been shared across different social networks.
And we are calling it…Microsoft TidePods!

here's the new Microsoft Edge logo: https://t.co/NpyW2ni8FS pic.twitter.com/leVjxk3nml

— Mehedi Hassan (@mehedih_) November 2, 2019
What most are showing is a clear resemblance to the detergent capsules of a known brand. The shape of the Edge logo leads to this comparison and to a whole set of comments.
There is also a comparison with the Mozilla browser. Its image is also close to Microsoft's new proposal, with above all some simple and straightforward changes.
This new image will be further integrated into current test versions in the near future. Only with the arrival of the final version will it be assumed globally by all versions.
There is still a lot to discover about this new browser from Microsoft. The choice of Chromium facilitates their development and opens the door to many improvements in other areas.