Computer Hardware
NVIDIA releases Titan RTX T-Rex graphics card: 15% stronger than 2080 Ti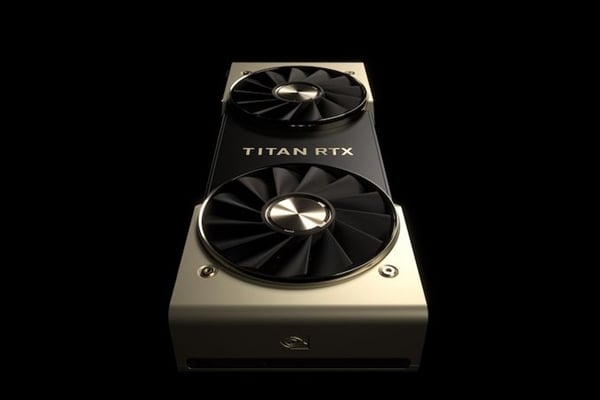 Just after a brief exposure last weekend, NVIDIA officially released RTX's new flagship tonight, TITAN RTX This time, NVIDIA launched a nickname "T-Rex" for Titan RTX , representing the strongest desktop graphics on the planet today.
In terms of specifications, Titan RTX integrates a complete TU102 core (12nm process) with 4608 CUDA cores, 576 Tensor tensor cores, 72 RT ray tracing cores, 288 texture units, 96 ROP units, 24GB GDDR6 memory (384bit) .
The core frequency is 1350MHz, accelerating 1770MHz, and the single-precision floating point is 16.3 TFLOPS, which is 15% higher than the RTX 2080 Ti. It can draw 11 billion rays per second, which is 10% higher than the RTX 2080 Ti .
The whole card is still in the shape of a dual-fan "gas stove" with a gold-plated casing. The public version provides 3 DP, 1 HDMI and a USB Type-C interface that supports the VirtulaLink specification.
Also Read: NVIDIA released 417.22 official driver: support Titan RTX, "Battlefield 5" optical chase optimization
Thermal design power consumption of 280W, dual 8pin external power supply, priced at 2,499 US dollars , doubled than RTX 2080 Ti, released at the end of this month.
NVIDIA emphasizes that T-Rex is geared towards AI research, deep learning development (Tensor performance release), data engineers, content creation (supporting 8K real-time editing), etc. Of course, there must be a local tyrant to run 4K 144Hz games.