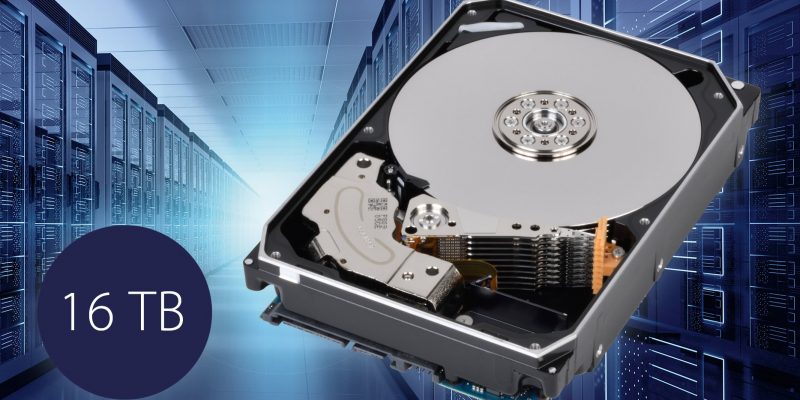 Toshiba has announced the imminent release of the MG08, the first hard drive with a record capacity of 16TB based on helium technology.
Seagate had already lifted the veil on a hard drive of 16 TB last December, guaranteeing its marketing "in the course of the year". But its solution is based on thermo-assisted magnetic recording technology (HAMR), a system that warms the trays to increase their capacity.
Toshiba adopts a conventional magnetic recording here, with a helium-sealed disc consisting of nine trays. The manufacturer had already developed a similar model reaching 14 TB, but the technology is gaining efficiency and reaching its second generation.
The MG08 is thus composed of nine trays of 0.635 mm thick (against 0.8 mm previously, on eight trays). It conforms to the 3.5 inch format and has a SATA 6 Gb / s or SAS 12 Gb / s interface. The turntables are running at 7,200 rpm, with a 512 MB cache. Toshiba guarantees a workload of 550 TB and 2.5 million hours of operation.
This new model is obviously intended for traditional data centers and cloud environments. It should appear in the catalogs by the end of January, at a rate that has not yet been communicated.