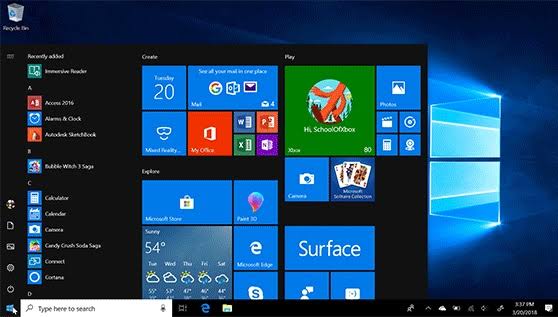 The latest  Windows 10 update have been a major source of problems for users. In addition to correcting the problems that have appeared, they bring new unpleasant situations.
The most recently released update for Windows 10 was no different and again brings problems. This time it has resolved issues again and brought a serious flaw to the Start Menu. The solution does not exist yet.
Serious issue with Windows 10 update
Problems with Microsoft's improvements to Windows have been recurring. These are minor flaws, but they affect many users and prevent them from using this operating system fully.
Solutions soon come, but many of them are just a bridge to other problems. Effectively problems are handled and resolved, but not always fully and completely, as would be expected for such a system.

Microsoft's KB4524147, released this week, focused on fixing a problem with printers on Windows 10. Contrary to expectations and surprisingly, the applied solution turned out to be harmless and brought new problems. This time they are in the Start Menu.
latest victim was the Start Menu
Complaints began to arise a few days after your arrival. These were left on Reddit and the Microsoft forums. The description was simple and always the same. The Start Menu simply stopped working for no apparent reason.
Not being logical, because it was a fix, the solution was immediately presented by several users. This often goes through the often advised removal of the update. This way Windows 10 returns to the previous moment. They should not subsequently repeat the installation.
Interestingly, the previous problem that came up with printers resulted from trying to address another situation. This was focused on a previous problem that affected connections to Wi-Fi networks. Once again the solution brings new problems and new issues.
Read also: Build 18362.356 of Windows 10 is causing problems for Ethernet / WiFi adapters