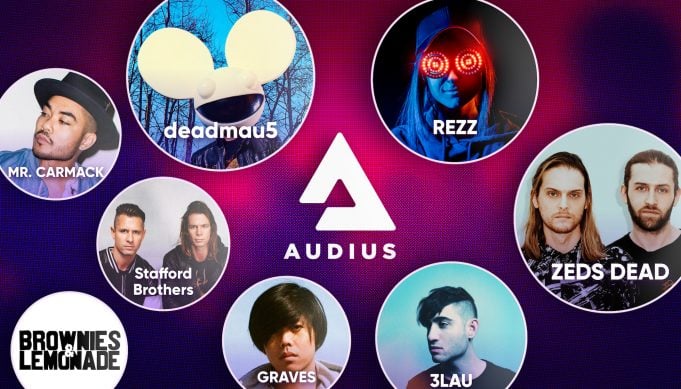 Audius is a new music streaming service that allows artists to upload their music for free. Unlike the most famous Spotify, Apple Music, YouTube Music and Amazon Music, Audius bases its entire service on the blockchain.
The world of music streaming basically sees 4 or 5 services share most of the market share, leaving only crumbs to minor services. But Audius wants to overturn this thing.
Audius and its open source blockchain

Audius wants to differentiate itself from the competition and part of this depends on the use of an open source blockchain protocol.
This means that Audius does not host music. Instead, it manages a decentralized network between nodes. "As the network is decentralized and protected by the blockchain, the attribution metadata remains secure, verifiable and immutable", explains the company.
Read also: IBM has patented a browser based on blockchain
More than security towards the users (as happens for example in the cryptocurrencies that use one), the use of the blockchain has the task of decreasing the operating cost (not being necessary large servers), of ensuring a greater traceability of the music and have a clear understanding of the number of plays for each track to manage future artist payments.
Audius: quality of service
From a technical point of view, it offers MP3 music playback with a maximum quality of 320 Kbps, the same offered by Spotify (Amazon has just launched a streaming service in HD).
Free access and 90% of profits to artists
At moment the service is in its initial stages, with only a few hundred artists present and investments deriving from big names such as deadmau5, Rezz, 3LAU and The Stafford Brothers. Moreover, for now the service is accessible for free with artists who receive no compensation.
Read also: Spotify introduces real-time statistics for artists
In 2020, however, an update of the service is planned that will create a clearer business model, with the availability of a free plan supported by advertising and a paid plan. The company indicates that 90% of revenues will go to artists and 10% will go to those who manage the nodes (we don't know how the company intends to make profits).