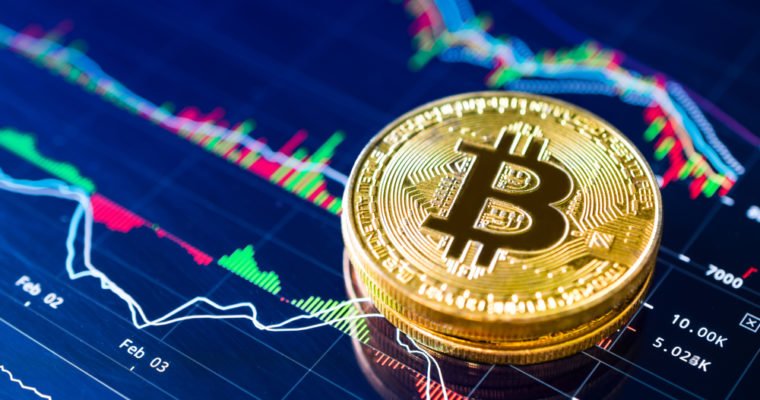 Bitcoin ( BTC ) reached its new historical high this Wednesday (20th) after surpassing the US$ 64,863 record, an old peak. Bitcoin is currently trading at around $66,944.27, which is higher than ever in its history.
In the last 7 days, Bitcoin jumped about 20%, gaining US$ 10 thousand in value, and now it is operating with an appreciation of more than 4.5% in the accumulated 24 hours, quoted at US$66,944. With that, Bitcoin now accumulates 123% in 2021.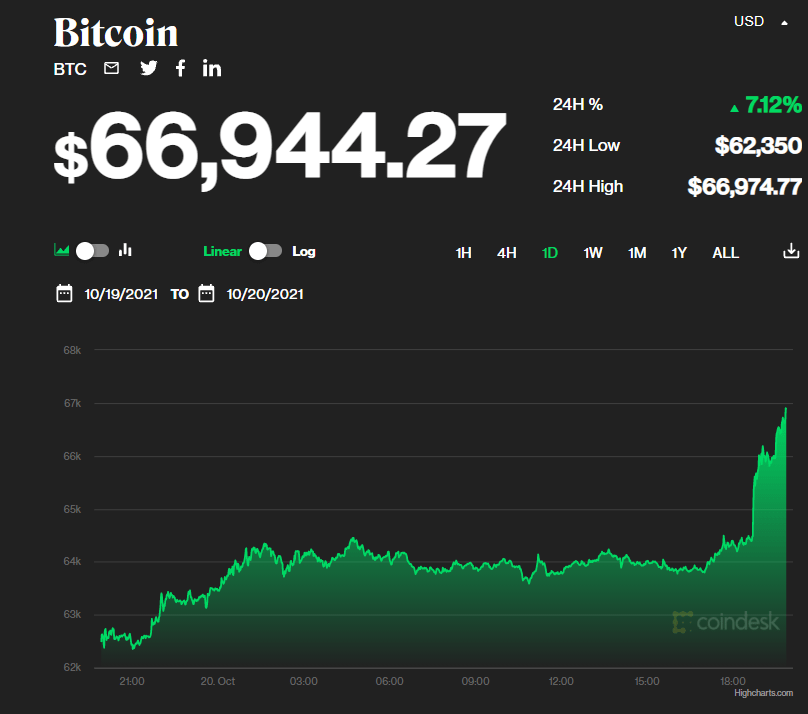 The movement is accompanied by other digital currencies, such as Ethereum  (ETH), which rises 4.6%, to US$4,000, also approaching its historical high, in addition to Cardano ( ADA ), with less intensity.
The increase is widespread and among the 20 largest cryptos in the world in market value, only two, Shiba Inu ( SHIB ) and Algorand (ALGO) do not register gains. As a result, the total capitalization of the cryptocurrency market rises to $2.56 trillion.
Indeed, the new fund, traded on the New York Stock Exchange under the ticker $BITO, garnered a first-day trading volume of more than $1 billion, ranking it among the most successful launches of all time.
In the coming weeks, several more bitcoin futures-based ETFs may debut in the U.S., opening up the potential for savvy U.S. crypto investors to partake in what is known as a "cash and carry" arbitrage strategy.