Crypto
China's central bank anticipates geopolitical consequences of Libra cryptocurrency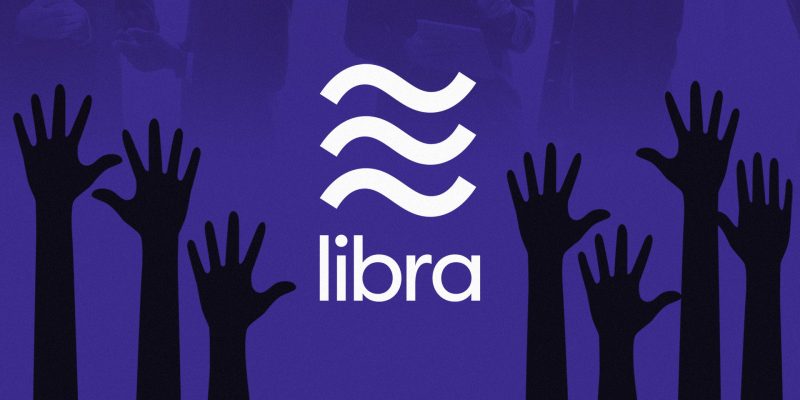 Like most global financial players, the People's Bank of China fears that the virtual currency of Facebook is a hindrance to financial stability. 
It is difficult to find an authority that can enthusiastically welcome Libra, the Facebook cryptocurrency that is to be officially launched in the first half of 2020. As European bankers and elected officials question, and the US Congress asks the group Mark Zuckerberg to simply suspend the development of cryptocurrency pending further information, China joins the other economic powers, expressing its fears.
Read also: WikiLeaks and Julian Assange reportedly raised $ 46 million in Bitcoin donations
Beijing is working on establishing its own cryptocurrency
Invited to speak in Beijing at a conference on the subject earlier this week, Wang Xin, director of the research office of the People's Bank of China, doesn't mind to say what he sees in the arrival of Libra: a threat to financial policy and stability. The Middle Kingdom closely follows the development of cryptocurrencies, since it was the first major central bank to study them since 2014, with the gradual emergence of Bitcoin.
The Facebook project is so feared by Chinese financial institutions that the country's central bank is intensifying its research to build its own virtual currency ."We started early … but a lot of work is needed to consolidate our lead," says Wang Xin.
Read also: Facebook announces Libra and Calibra: new cryptocurrency and wallet arriving by 2020
China fears the impact of dollar on Libra
If the Libra promises to be a stable multi-currency backdrop, such as the euro and the dollar, Beijing wants to know what currencies are involved and what role the dollar would play in the life of Facebook's cryptocurrency. A Libra too tied to the American currency would obviously not be suitable for the Chinese authorities. "There could be essentially only one boss, namely the US Dollar and the United States," said the director of the research bureau of the People's Bank. If that were the case, it would entail a whole series of economic, financial and even international political consequences. "
On the China model, and sovereignty of concern, several other countries might have to create their own cryptocurrency, or to establish a new international currency based on special drawing rights, a monetary instrument created in 1969 by the IMF and made up of various currencies: the US dollar, euro, yen, yuan and pound sterling.