Crypto
Finney The World's First Blockchain Smartphone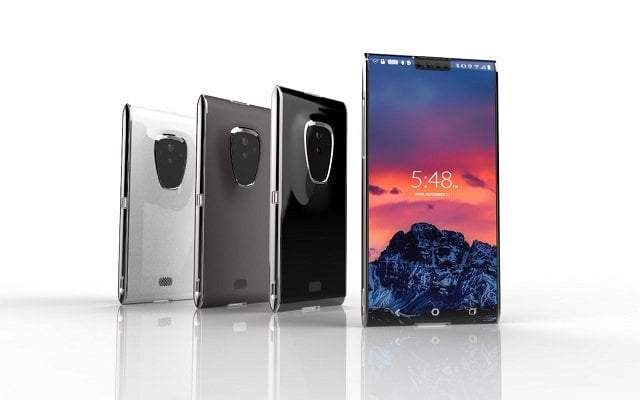 When it comes to Blockchain Smartphone, HTC exodus is a prominent name that comes to one's mind. By reading the tagline, many would be thinking that HTC  Exodus 1 has come BUT you are wrong. The World's First Blockchain Smartphone is launched by none other than Finney. A year back, Sirin Labs had unveiled the Finney, terming it as the world's first blockchain phone. Yes, they were right, as they have won the race by launching Blockchain Smartphone for people who can't wait to enjoy with cryptocurrency.
Also Read: HTC released blockchain mobile phone Exodus 1
Previously, the company had launched the final design of Finney Blockchain Phone and no doubt, Finney, endorsed by Lionel Messi has some interesting facts. The best thing about Finney is the cold storage cryptocurrency wallet. As it has no link with the internet so all your data and transactions will be saved from hackers.
Finney Blockchain phone is a high-end device having a 6-inch display with  FHD+and 18:9 aspect ratio. Other than this it will have Qualcomm Snapdragon 845 processor, 6GB RAM, and 128GB internal memory. World's first blockchain smartphone has a 12-megapixel rear-facing camera, an 8-megapixel selfie snapper, and an "ultra-secure" fingerprint sensor. The phone has a strong  3,000 mAh battery.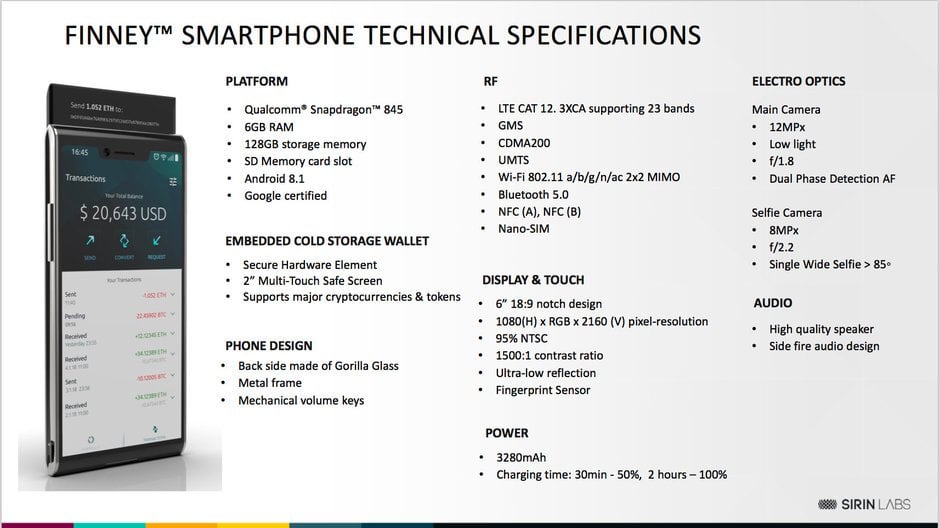 Finney is not the only one who has launched the cryptocurrency device, HTC also revealed that it is planning to bring HTC Blockchain phone in the market by the end of this year.