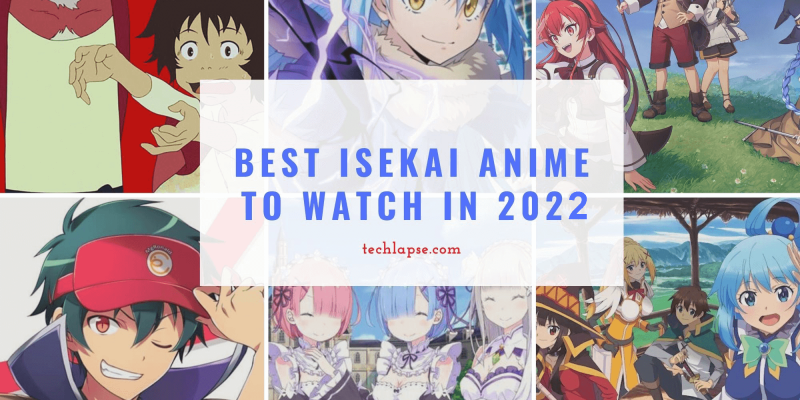 Isekai is a genre where the protagonist gets whisked away to a world of fantasy. Sometimes they are familiar with the fantasy world, sometimes they are allowed to bring their smartphone, some gets reincarnated as a slime in the fantasy world in question and some are born to rule it as an Overlord. There are tons of best isekai anime to watch in 2022.
The Isekai genre gained momentum in early 2010, ever since anime titles like; No Game No Life, That Time I Got Reincarnated as a Slime, Re: Zero continued to increase the fandom of the Isekai genre.
Here's the list of the best isekai anime to watch in 2022
Best Isekai anime 2022
KonoSuba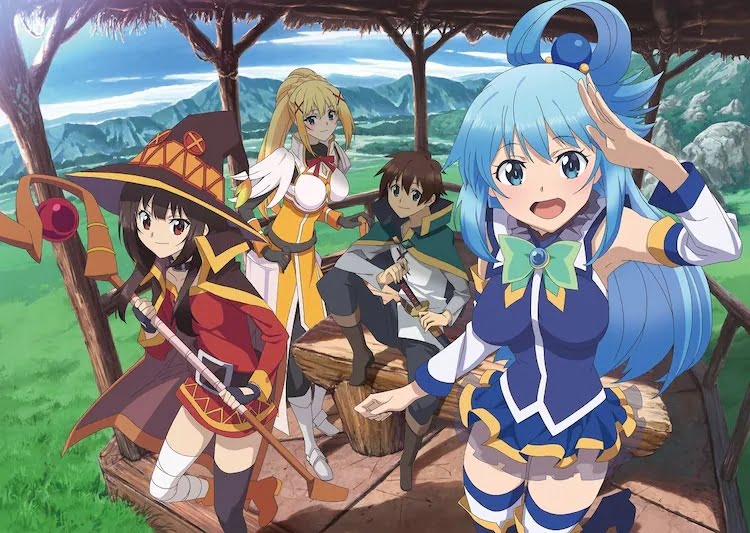 After dying a laughable and pathetic death on his way back from buying a game, high school student and recluse Kazuma Satou finds himself sitting before a beautiful but obnoxious goddess named Aqua. She provides the NEET with two options: continue to heaven or reincarnate in every gamer's dream—a real fantasy world! Choosing to start a new life, Kazuma is quickly tasked with defeating a Demon King who is terrorizing villages. But before he goes, he can choose one item of any kind to aid him in his quest, and the future hero selects Aqua. But Kazuma has made a grave mistake—Aqua is completely useless!
Re:Zero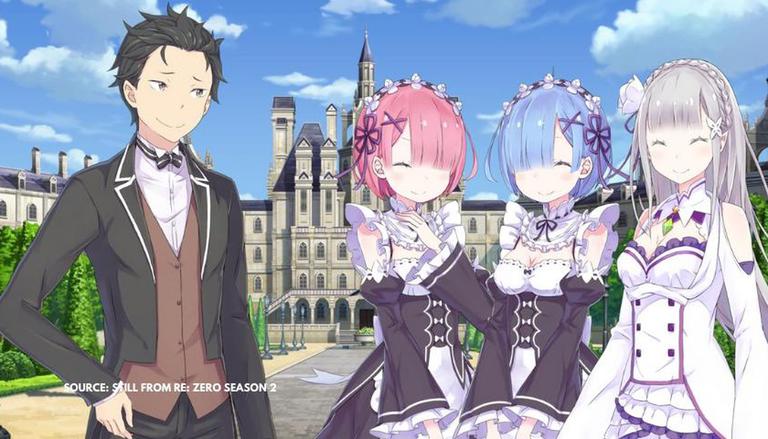 When Subaru Natsuki leaves the convenience store, the last thing he expects is to be wrenched from his everyday life and dropped into a fantasy world. Things aren't looking good for the bewildered teenager; however, not long after his arrival, he is attacked by some thugs.
Armed with only a bag of groceries and a now useless cell phone, he is quickly beaten to a pulp. Fortunately, a mysterious beauty named Satella, in hot pursuit after the one who stole her insignia happens upon Subaru and saves him. To thank the honest and kindhearted girl, Subaru offers to help in her search, and later that night, he even finds the whereabouts of that which she seeks. But unbeknownst to them, a much darker force stalks the pair from the shadows, and just minutes after locating the insignia, Subaru and Satella are brutally murdered.
Overlord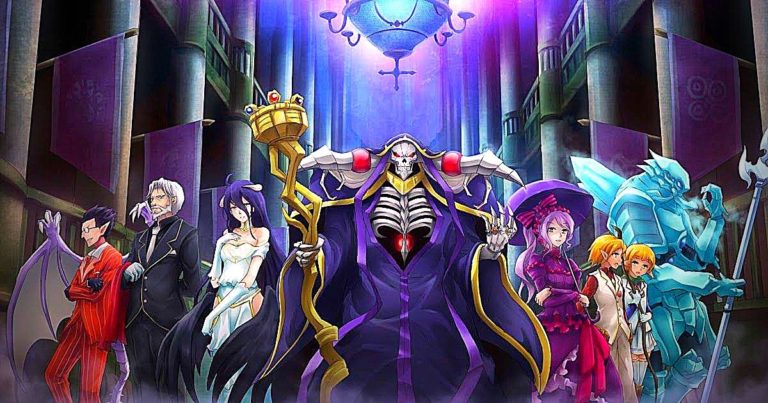 The final hour of the popular virtual reality game Yggdrasil has come. However, Momonga, a powerful wizard and master of the dark guild Ainz Ooal Gown, decides to spend his last few moments in the game as the servers begin to shut down. To his surprise, despite the clock having struck midnight, Momonga is still fully conscious as his character and the non-player characters appear to have developed personalities of their own!
Confronted with this abnormal situation, Momonga commands his loyal servants to help him investigate and take control of this new world, with the hopes of figuring out what has caused this development and if there may be others in the same predicament.
Log Horizon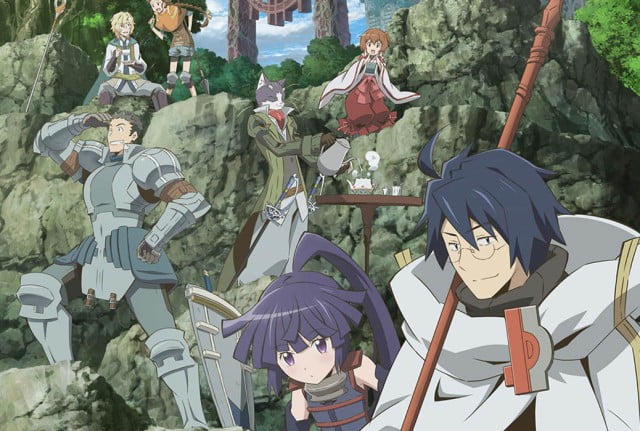 In the blink of an eye, thirty thousand bewildered Japanese gamers are whisked from their everyday lives into the world of the popular MMORPG, Elder Tale, after the game's latest update—unable to log out. Among them is the socially awkward college student Shiroe, whose confusion and shock lasts only a moment as, a veteran of the game, he immediately sets out to explore the limits of his new reality.
That Time I Got Reincarnated as a Slime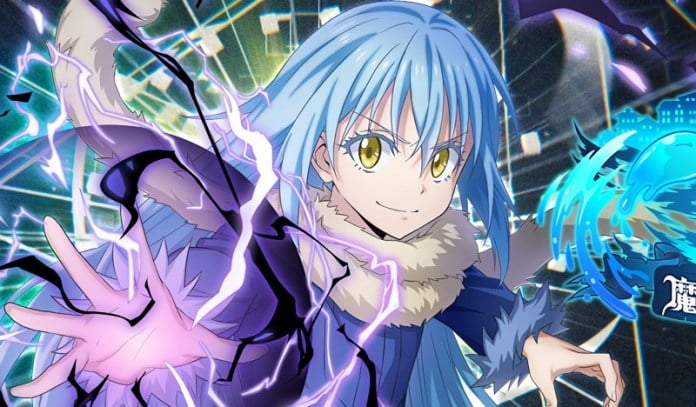 Thirty-seven-year-old Satoru Mikami is a typical corporate worker, who is perfectly content with his monotonous lifestyle in Tokyo, other than failing to nail down a girlfriend even once throughout his life. In the midst of a casual encounter with his colleague, he falls victim to a random assailant on the streets and is stabbed. However, while succumbing to his injuries, a peculiar voice echoes in his mind and recites a bunch of commands which the dying man cannot make sense of.
When Satoru regains consciousness, he discovers that he has reincarnated as a goop of slime in an unfamiliar realm. In doing so, he acquires newfound skills—notably, the power to devour anything and mimic its appearance and abilities. He then stumbles upon the sealed Catastrophe-level monster "Storm Dragon" Veldora who had been sealed away for the past 300 years for devastating a town to ashes. Sympathetic to his predicament, Satoru befriends him, promising to assist in destroying the seal. In return, Veldora bestows upon him the name Rimuru Tempest to grant him divine protection.
No wonder That Time I Got Reincarnated as a Slime is one of the best isekai anime to watch in 2021, with the new season right around the corner!
No Game No Life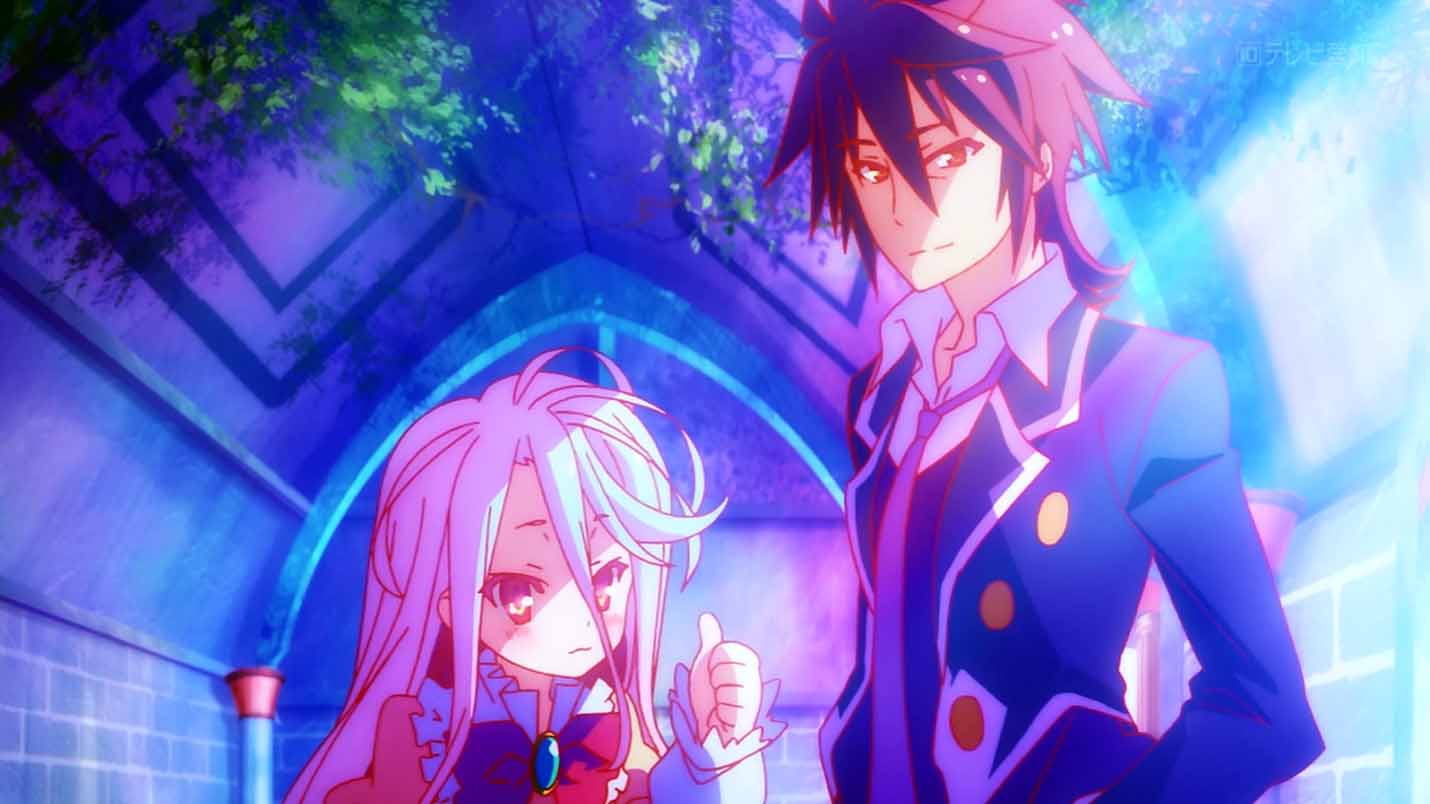 No Game No Life is a surreal comedy that follows Sora and Shiro, shut-in NEET siblings and the online gamer duo behind the legendary username "Blank." They view the real world as just another lousy game; however, a strange e-mail challenging them to a chess match changes everything—the brother and sister are plunged into an otherworldly realm where they meet Tet, the God of Games.
Rising of the Shield Hero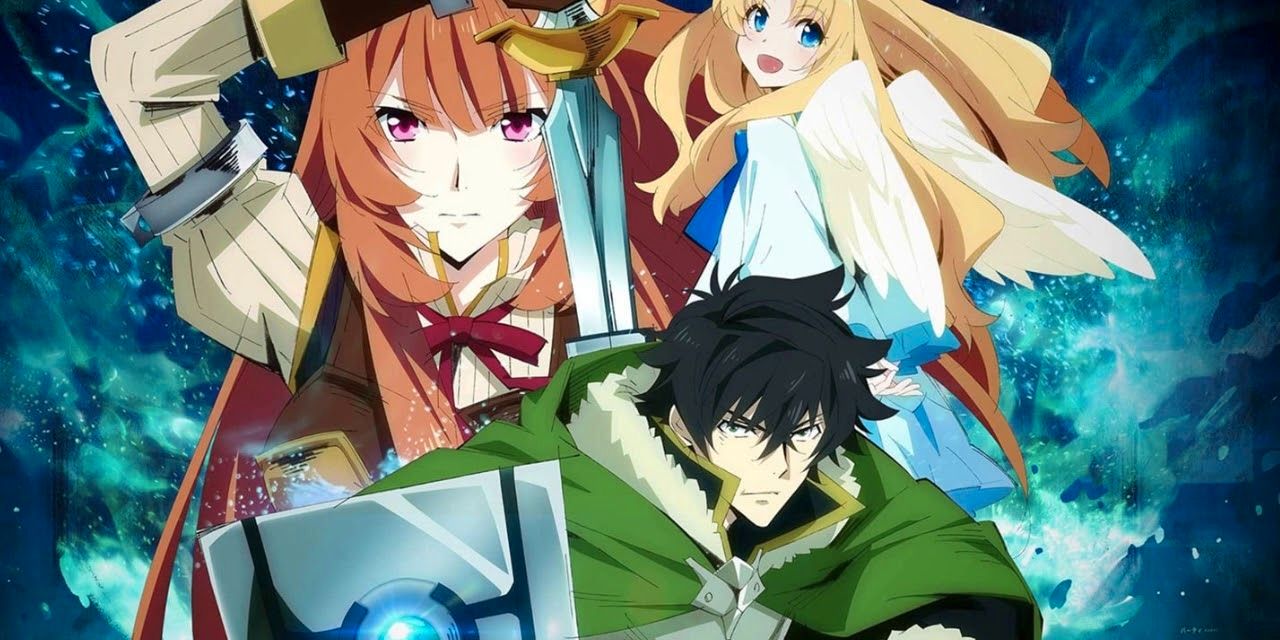 Naofumi Iwatani, an easygoing Japanese youth, was summoned into a parallel world along with three other young men from parallel universes to become the world's Cardinal Heroes and fight inter-dimensional hordes of monsters called Waves. Each of the heroes was respectively equipped with their own legendary equipment when summoned. Naofumi happened to receive the Legendary Shield, the sole defensive equipment, while the other heroes received a sword, a spear, and a bow, weapons meant for the attack.
Unlike the other heroes who are fully supported by the kingdom and gain several strong allies each, Naofumi's luck turns to the worse after his single companion, revealed to be the kingdom's Princess, betrays him, steals all his belongings, and leaves him devoid of all assistance and supplies after she falsely accuses him of sexually assaulting her.
Read also: The best shonen animes to watch in 2022
Mocked by the nobility and shunned by everyone from his fellow Heroes to peasants, a now cynical Naofumi is forced to train as a hero alone while working to make ends meet, until he buys from a slave trader a young tanuki demi-human girl named Raphtalia and an egg that hatches into a bird-like monster whom he names "Filo", both quickly growing into adulthood and becoming powerful warriors under his care.
Rising of the shield hero is among the best isekai anime to watch in 2022, with a second season that's airing in October 2021.
Hamefura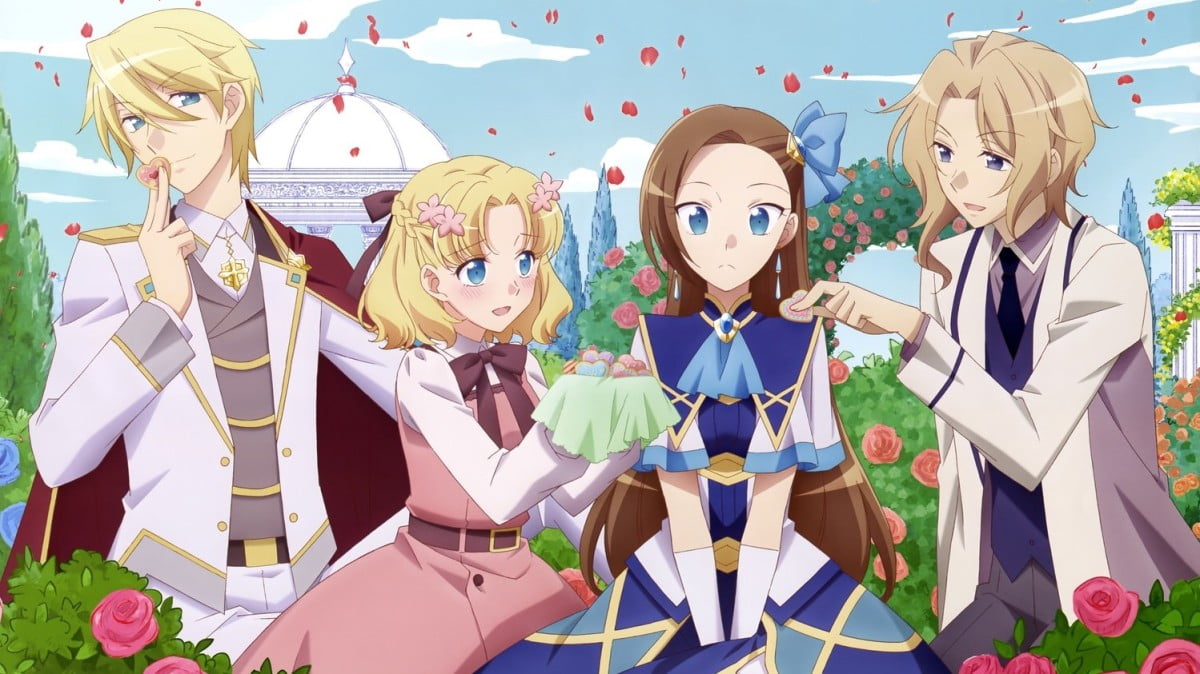 Most people would prefer being the protagonist of a world full of adventure, be it in a game or another world. But, unfortunately, a certain girl is not so lucky. Regaining the memories of her past life, she realizes that she was reborn in the world of Fortune Lover—one of the games she used to play.
Unfortunately, the character she was reincarnated into—Katarina Claes—is the game's main antagonist, who faces utter doom in every ending. Using her extensive knowledge of the game, she takes it upon herself to escape from the chains of this accursed destiny.
However, this will not be an easy feat, especially since she needs to be cautious as to not set off death flags that may speed up the impending doom she is trying to avoid. Even so, to make a change that will affect the lives of everyone around her, she strives—not as the heroine—but as the villainess.
Mushoku Tensei (Jobless Reincarnation)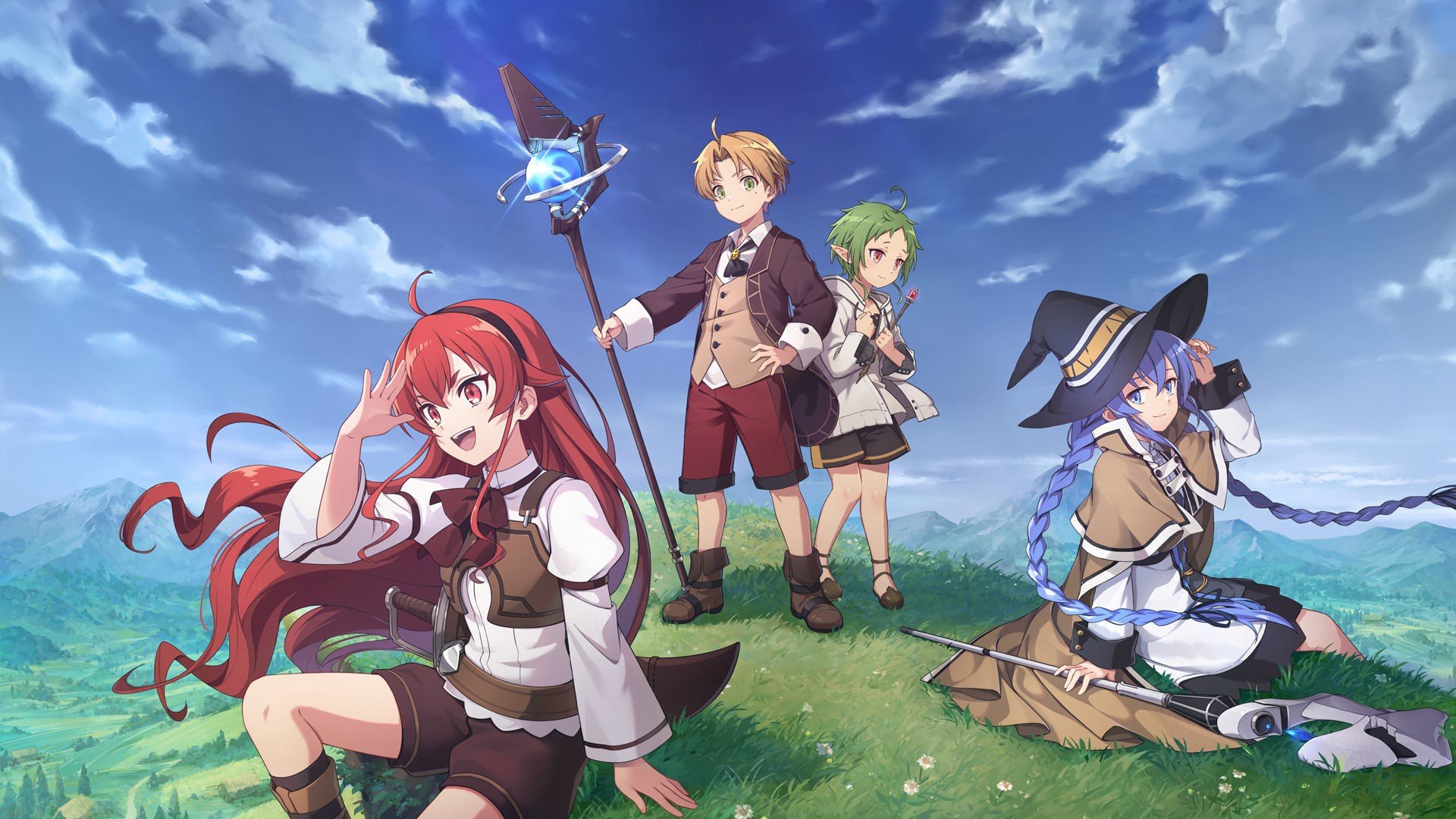 Despite being bullied, scorned, and oppressed all of his life, a thirty-four-year-old shut-in still found the resolve to attempt something heroic—only for it to end in a tragic accident. But in a twist of fate, he awakens in another world as Rudeus Greyrat, starting life again as a baby born to two loving parents.
Preserving his memories and knowledge from his previous life, Rudeus quickly adapts to his new environment. With the mind of a grown adult, he starts to display the magical talent that exceeds all expectations, honing his skill with the help of a mage named Roxy Migurdia. Rudeus learns swordplay from his father, Paul, and meets Sylphiette, a girl his age who quickly becomes his closest friend.
As Rudeus' second chance at life begins, he tries to make the most of his new opportunity while conquering his traumatic past. And perhaps, one day, he may find the one thing he could not find in his old world—love.
Jobless reincarnation is perhaps the best isekai anime to both receive extreme criticism and yet having a fan following greater than any other animes in this genre.
The Twelve Kingdoms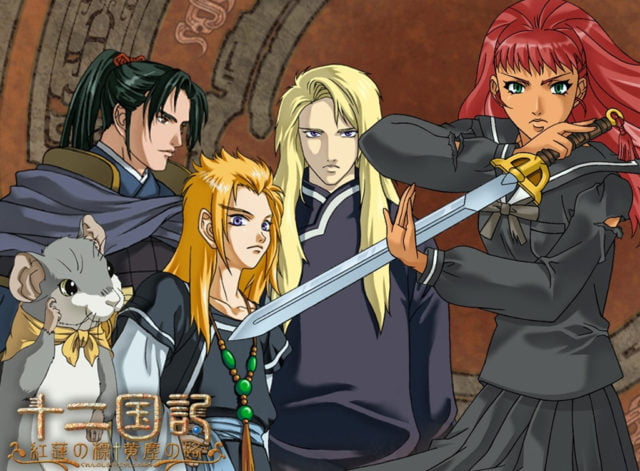 Youko Nakajima has only ever wanted to be normal. She does what she is asked, gets good grades, is the class president, and even helps her classmates whenever she can—but because of her red hair, she has never fit in. With her pushover attitude, Youko lets classmates take advantage of her, so she has nobody she can really call a friend.
But on an otherwise ordinary day, a man who claims to be from another world barges into Youko's classroom and bows before her. This elegant blond-haired man, Keiki, claims that Youko is his master and belongs on the throne of his kingdom. However, their first meeting is cut short as Keiki has been followed by otherworldly beasts called youma. He is able to escape with Youko into his own realm, but two other classmates—Ikuya Asano and Yuka Sugimoto—are caught up in the madness as well. Unfortunately, their troubles have only just begun, as the youma attack leaves them separated from Keiki. Alone in this strange new land, these ordinary students must learn to fend for themselves or die.
The Boy and the Beast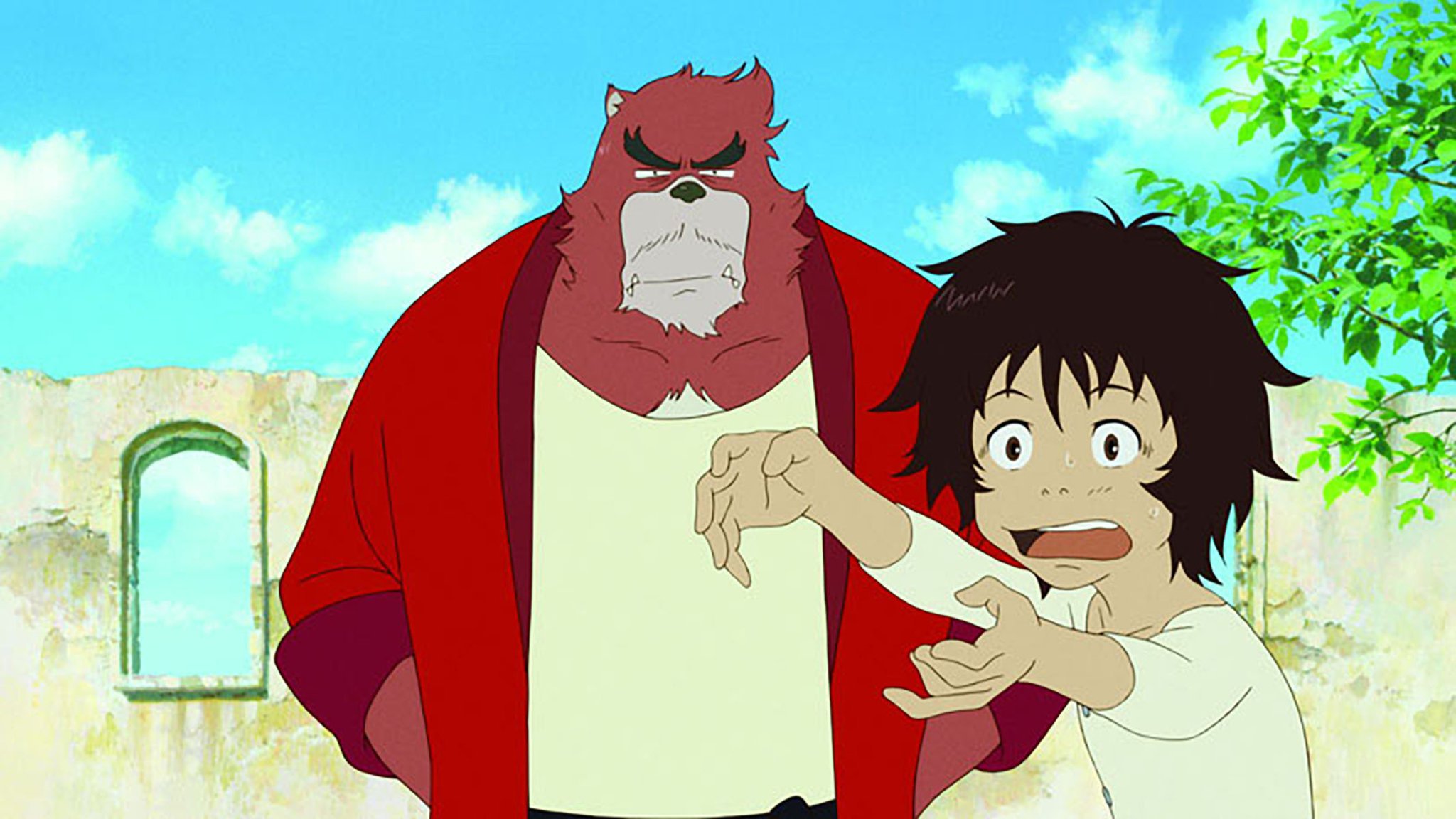 Two souls, living very different lives, wander alone and isolated in their respective worlds. For nine-year-old Ren, the last person who treated him with any form of kindness has been killed and he is shunned by what is left of his family. With no parents, no real family, and no place to go, Ren escapes into the confusing streets and alleyways of Shibuya. Through the twists and turns of the alleys, Ren stumbles into the intimidating Kumatetsu, who leads him to the beast realm of Shibuten.
For Kumatetsu, the boy represents a chance for him to become a candidate to replace the Lord of the realm once he retires. While nearly unmatched in combat, Kumatetsu's chilly persona leaves him with no disciples to teach and no way to prove he is worthy of becoming the Lord's successor.
Another underrated yet the best isekai anime.
The Devil is a Part-Timer!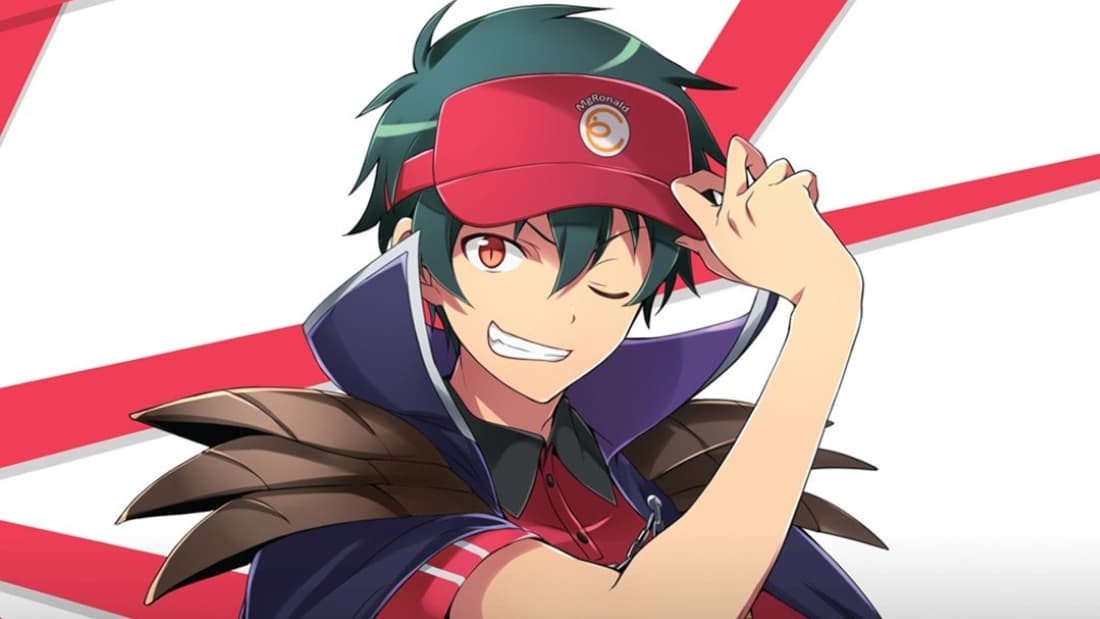 Striking fear into the hearts of mortals, the Demon Lord Satan begins to conquer the land of Ente Isla with his vast demon armies. However, while embarking on this brutal quest to take over the continent, his efforts are foiled by the hero Emilia, forcing Satan to make his swift retreat through a dimensional portal only to land in the human world. Along with his loyal general Alsiel, the demon finds himself stranded in modern-day Tokyo and vows to return and complete his subjugation of Ente Isla—that is, if they can find a way back!
Powerless in a world without magic, Satan assumes the guise of a human named Sadao Maou and begins working at MgRonald's—a local fast-food restaurant—to make ends meet. He soon realizes that his goal of conquering Ente Isla is just not enough as he grows determined to climb the corporate ladder and become the ruler of Earth, one satisfied customer at a time!
Skeleton Knight in Another World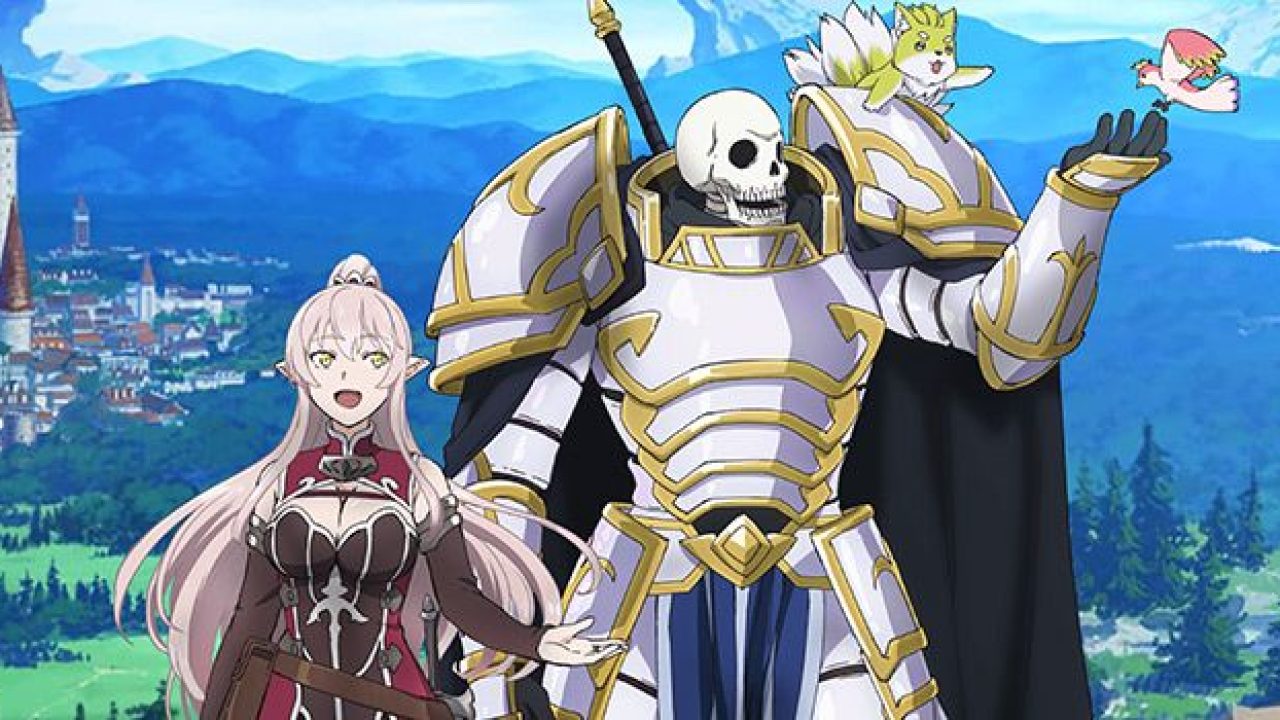 One day, a gamer played video games until he fell asleep…and when he woke up, he found himself in the game world—as a skeleton! Equipped with the powerful weapons and armor of his avatar but stuck with its frightening skeletal appearance, Arc has to find a place for himself in this new, fantastical land. All his hopes for a quiet life are dashed when he crosses paths with a beautiful elven warrior, setting him on a journey full of conflict and adventure.
There are many more animes out there that might interest you, but sadly we cannot cover all of them in a single article. For further anime, updates check out Myanimelist.
This concludes our list of best isekai anime to watch in 2022! Make sure to bookmark us, share this page and keep visiting us as we will keep updating the list with the best isekai anime to watch!