Entertainment
'Black Panther' Actor Chadwick Boseman Dies of Colon Cancer at 43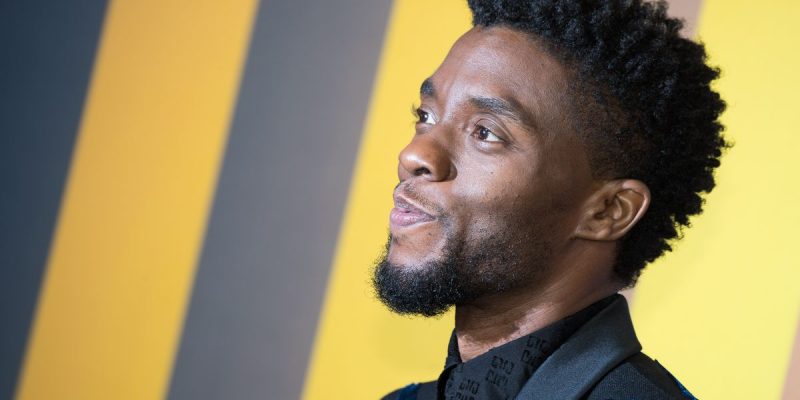 Black Panther actor Chadwick Boseman has passed away. The news was released by the actor's management on Chadwick Boseman's official Instagram.
Chadwick Boseman is known for his role as Black Panther. He became a black superhero who enlivened the Marvel superhero world.
"It is with immeasurable sadness that we confirm the passing of Chadwick Boseman. It is an honor in his career to bring King T'Challa to life in the Black Panther." He died at his home, with his wife and family by his side, "said the statement as seen on his official Instagram.
— Chadwick Boseman (@chadwickboseman) August 29, 2020
The statement also disclosed the cause of the actor's death. The actor in Da 5 Bloods was diagnosed with colon cancer. The disease has been suffering for him for the last four years.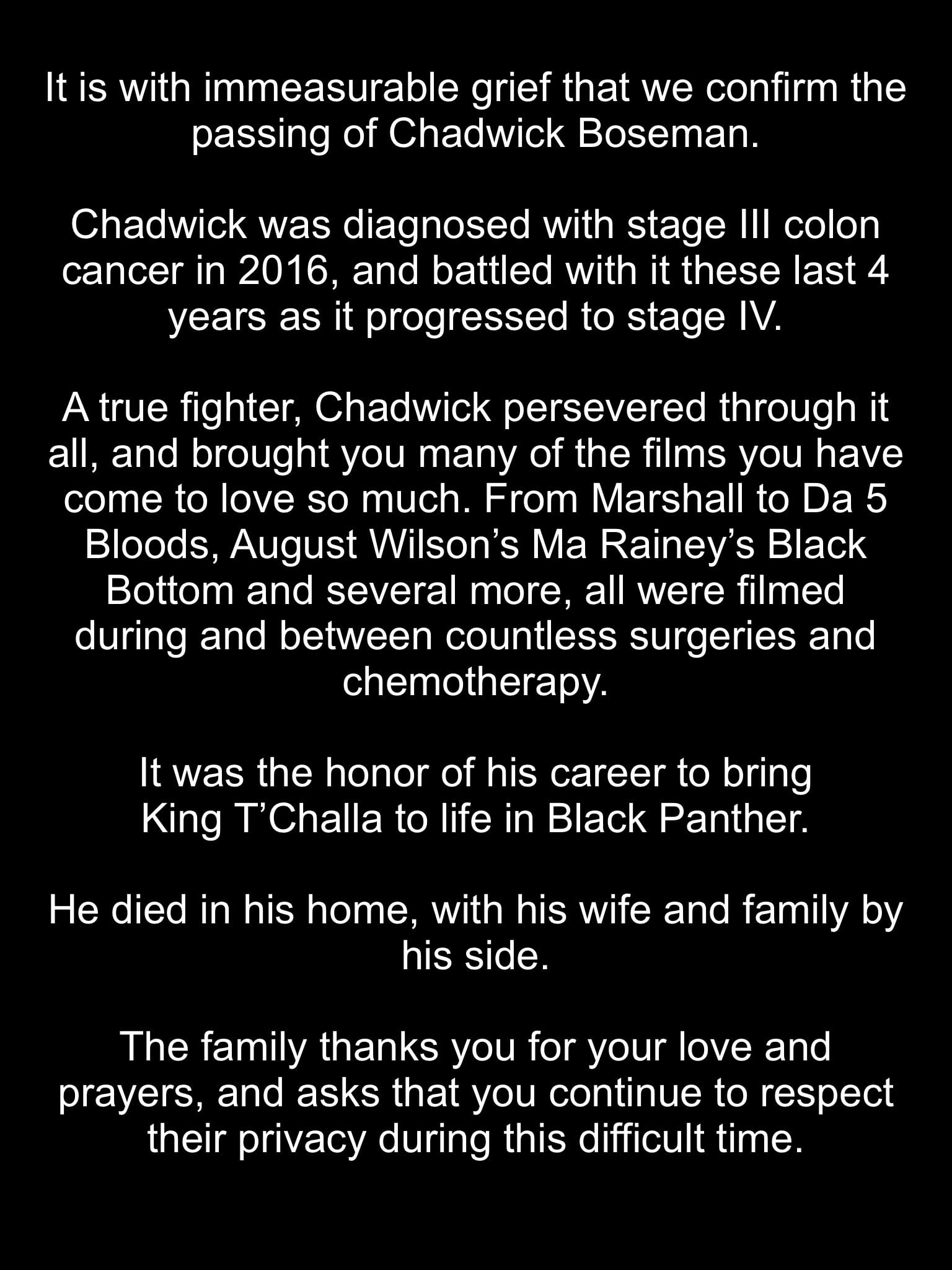 Some time ago, Chadwick Boseman's figure was in the spotlight. He was caught on camera being taken to the emergency room at a hospital in the Los Angeles area, United States.
At that time, he was seen sitting in a wheelchair and covered his face with a mask last June. Previously he was also a topic of conversation because of his thinner body condition.
At that time, many suspected that he had become too thin because of his vegetarian lifestyle. In fact, to portray the character Black Panther, he must look fuller with the opposite lifestyle.
"It was done in several stages. First, I eat a lot of meat," said Boseman quoted from Variety in 2018.
Chadwick Boseman was born on November 29, 1976. He died on August 28, 2020, at the age of 43.
A number of other films that he starred in, including Jackie Robinson in 42 which were adapted from a real person. He also played a role in the thriller 21 Bridges which put him as a detective.
And most recently, he was involved in the Netflix film Da 5 Bloods, directed by Spike Lee.