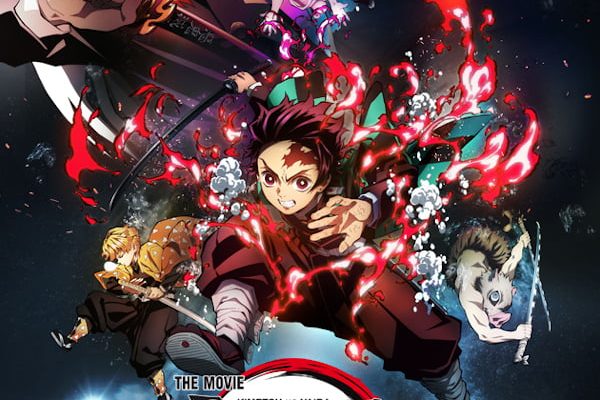 TOHO and Aniplex have announced new staggering figures for Demon Slayer – Kimetsu no Yaiba – The Movie: Mugen Train: 7,983,442 tickets for a total of 10,754,232,550 yen (about $101 million USD) in its first 10 days at the box office.
Never before has a film in Japan hit 10 billion grosses so quickly, in this particular record it even surpassed The Enchanted City  (which is currently the highest-grossing film of all time in Japan, after earning 30.8 billion yen )
There is also some interesting news about the film, such as a new promotional video released during the live-streaming "Kimetsu TV: Mugen Train Opening Special" and a third key visual. Both feature the battle between Kyōjurō Rengoku and the demon Akaza
【公開中PV 解禁!】
絶賛上映中の『劇場版「鬼滅の刃」無限列車編』の「公開中PV」を解禁いたしました!

▼公開中PVhttps://t.co/1waaDc3bv3

▼公式サイトhttps://t.co/4Cx4PY0hDc#鬼滅の刃 pic.twitter.com/nODEytROfX

— 鬼滅の刃公式 (@kimetsu_off) October 25, 2020
The cast of the Demon Slayer: Mugen Train, confirmed by the video and the brochures, is also composed of:
Akira Ishida in the role of Akaza
Rikiya Koyama as Shinjurō Rengoku , Kyōjurō 's father
Megumi Toyoguchi as Ruka Rengoku , Kyōjurō 's mother
Junya Enoki as Senjūrō ​​Rengoku , Kyōjurō 's little brother.