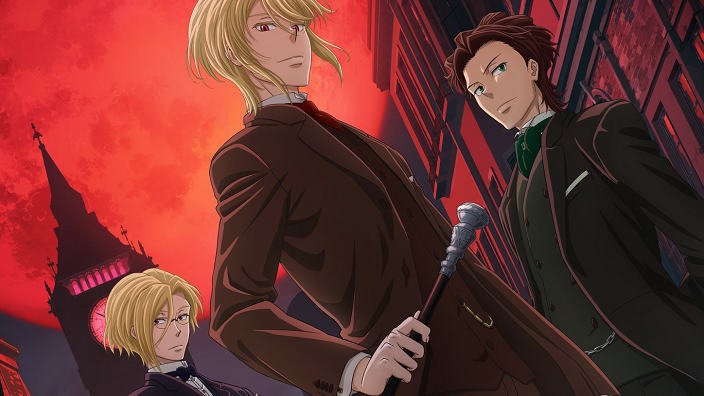 The official site of Moriarty the Patriot anime adaptation of the manga of the same name Ryōsuke Takeuchi is Hikaru Miyoshi, the site unveiled the first trailer and the release date set which is set for October 11th.
The series follows the story of Professor Moriarty, Sherlock Holmes' nemesis, starting from his childhood and adoption by the Moriarty family, passing through his brother's military deployment.
Sōma Saitō is William James Moriarty, a boy adopted by the Moriarty family after catching Albert's attention. Having become the second son with the name of William, he is now Professor of Mathematics and Counsel for Crime.
Takuya Sato is Albert James Moriarty, the eldest of the Moriarty brothers. He insisted so much that his family adopt William and Louis, with whom he then plotted to kill her in a fire. He is now a Lieutenant Colonel in the British Army.
Chiaki Kobayashi is Louis James Moriarty, William's younger blood brother. He admires his brother a lot, and when they murdered the Moriarty family in a fire, he got burned to make the plan convincing. Manage the Moriarty home and property.
Makoto Furukawa is Sherlock Holmes, a private detective who, thanks to his innate deductive skills, is able to solve the most difficult cases in aid of the police.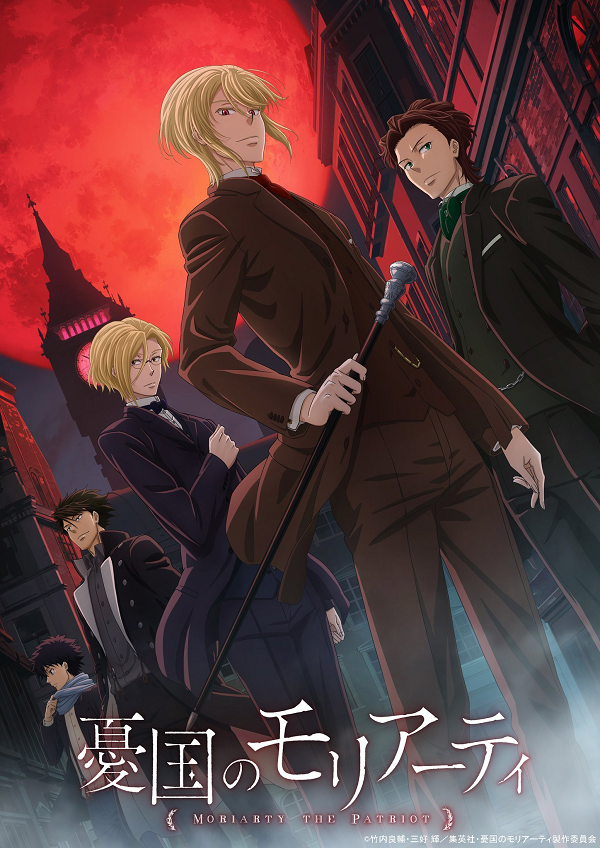 Tasuku Hatanaka sings the opening "DYING WISH" e STEREO DIVE FOUNDATION the ending "ALPHA".
Kazuya Nomura directs the anime for Production IG; Go Zappa is Taku Kishimoto take care of the series composition; Hikaru Miyoshi is to character design along with Tōru Ōkubo, who is also director of animations.