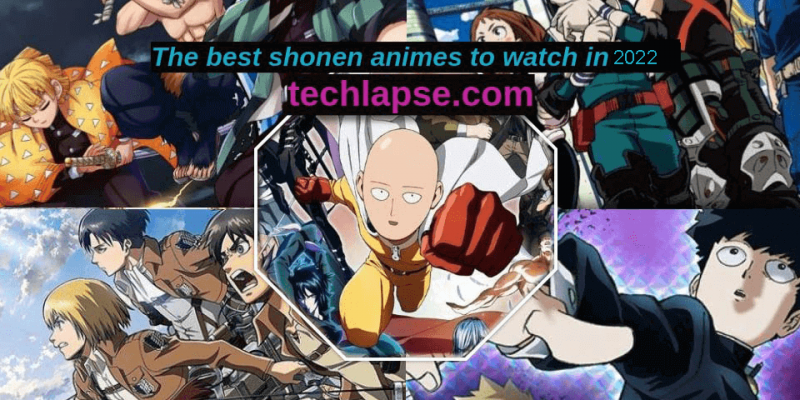 Do you like anime and do not know what to get hooked on? We recommend in this list some of the best Japanese shonen anime to see in 2022. [Updated March 17, 2022]
There is no doubt that Japanese anime is having more and more presence. Over the last few years, the number of series has been increasing considerably.
A couple of years ago it would be unthinkable to see a Dragon Ball movie in theaters one month after its premiere in Japan. And not only in manga and cinema but also in its animation series. Platforms such as Crunchyroll or Netflix bet on anime, being able to see many animes that have not been broadcast on television in a completely legal manner.
No doubt there are many animes to see today but, what are the most recommended? From the following list, we went to collect some of the best shonen anime of 2022. Some of them will arrive with new seasons throughout the year and others, although they may be older, are currently available to view. Hajimemashou!
Best Shonen Anime 2022
Jujutsu Kaisen
Tokyo Revengers
86
Tensei shitara Slime Datta Ken 2nd Season
Beastars 2nd Season
Hataraku Saibou!!
Kemono Jihen
Akame ga Kill!
Plunderer
Gleipnir
The God of High School
Sword Art Online: Alicization – War of Underworld 2nd Season
Fire Force Season 2
Gibiate
Deca-Dence
The Misfit of Demon King Academy
Black Clover
Shironeko Project: Zero Chronicle
Douluo Dalu
Tower of God (Kami no Tou)
Shokugeki no Souma: Gou no Sara (Food Wars! The Fifth Plate)
Tokyo Ghoul
Dr. Stone
My Hero Academia (Boku no Hero Academia) Season 4
Demon Slayer: Kimetsu no Yaiba
Vinland Saga
The Seven Deadly Sins Season 4
Fire Force
Attack on Titan (Shingeki no Kyojin)
One Punch Man
Dragon Ball Super
Fullmetal Alchemist: Brotherhood
One Piece
Mob Psycho 100 II
Noragami
Sabikui Bisco
The Strongest Sage with the Weakest Crest
Love of Kill
Orient
Attack on Titan: The Final Season Part 2
Gintama: The Final
Jujutsu Kaisen 0 Movie
Demon Slayer: Kimetsu no Yaiba Entertainment District Arc
Jujutsu Kaisen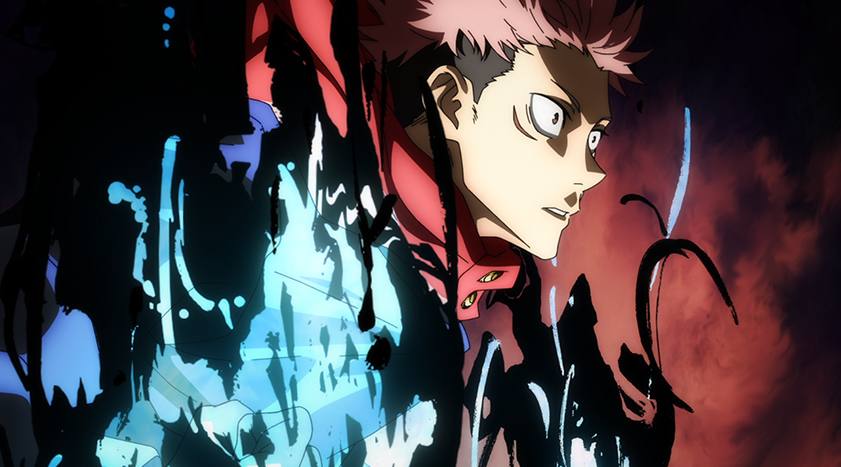 Image credits: rare wallpapers
The story of Jujutsu Kaisen follows high school student Yuji Itadori as he joins a secret organization of sorcerers in order to kill a powerful Curse named Ryomen Sukuna, of whom Yuji becomes the host. Jujutsu Kaisen won the best animation award from Crunchyroll.
Tokyo Revengers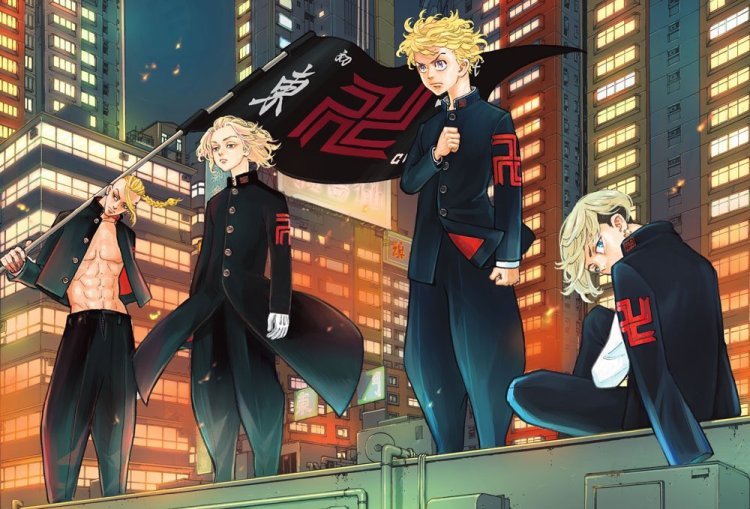 A middle-aged loser travels in time to his school years and in order to save the love of his life from future doom, he must become the leader of a dreaded school gang.
Tokyo Revengers is by far the most trending and watched of 2021. The unique story has a lot to offer from brutal gang fights to the emotional rollercoaster ride.
86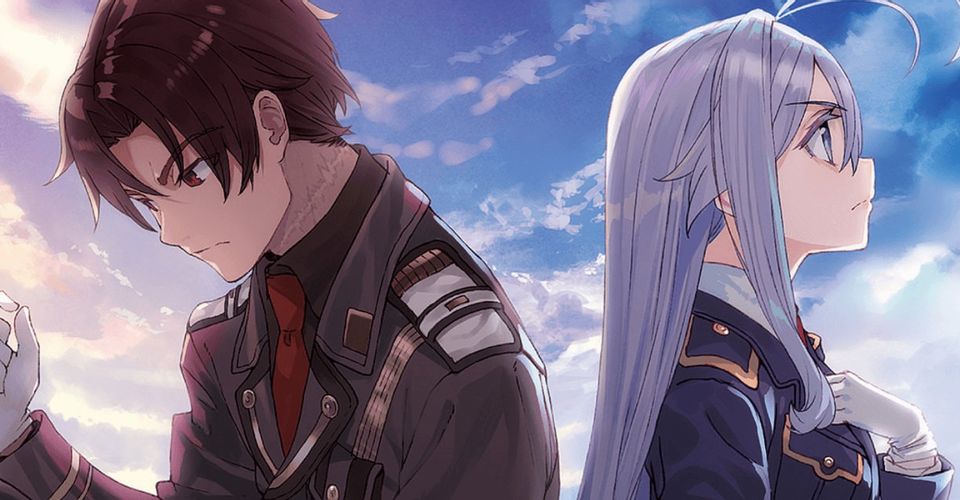 Vladilena Milizé is assigned to the Spearhead squadron to replace their previous Handler. Shunned by her peers for being a fellow Eighty-Six supporter, she continues to fight against their inhumane discrimination. Shinei Nouzen is the captain of the Spearhead squadron. Infamous for being the sole survivor of every squadron he's been in, he insists on shouldering the names and wishes of his fallen comrades. When the fates of these young souls from two different worlds collide, will it ignite the spark that lights their path to salvation, or will they burn themselves in the flames of despair?
Tensei shitara Slime Datta Ken 2nd Season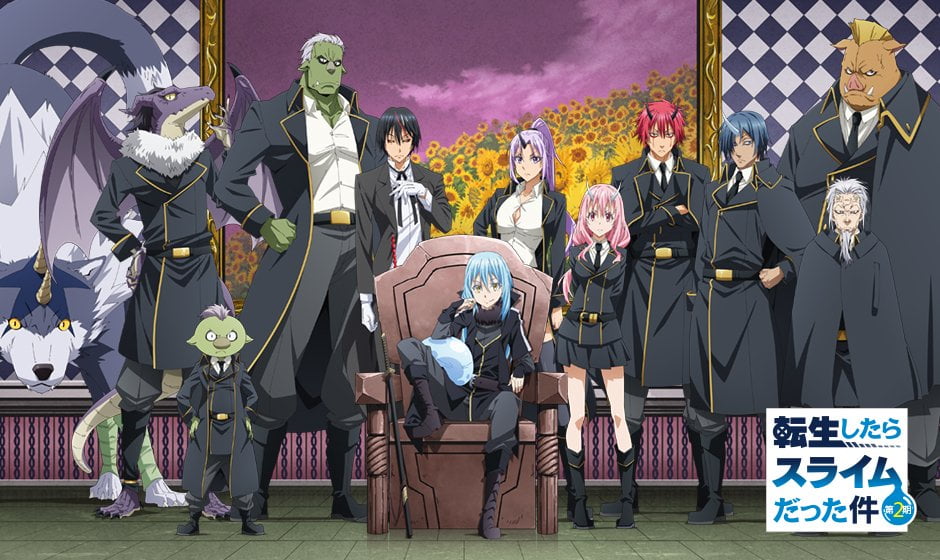 Tensei Shitara Suraimu Datta Ken) also known as TenSura is a Japanese fantasy light novel series written by Fuse, and illustrated by Mitz Vah about a salaryman who is murdered and reincarnates in a sword and sorcery world as a slime with unique powers and gathers allies to build his own nation of monsters.
Beastars 2nd Season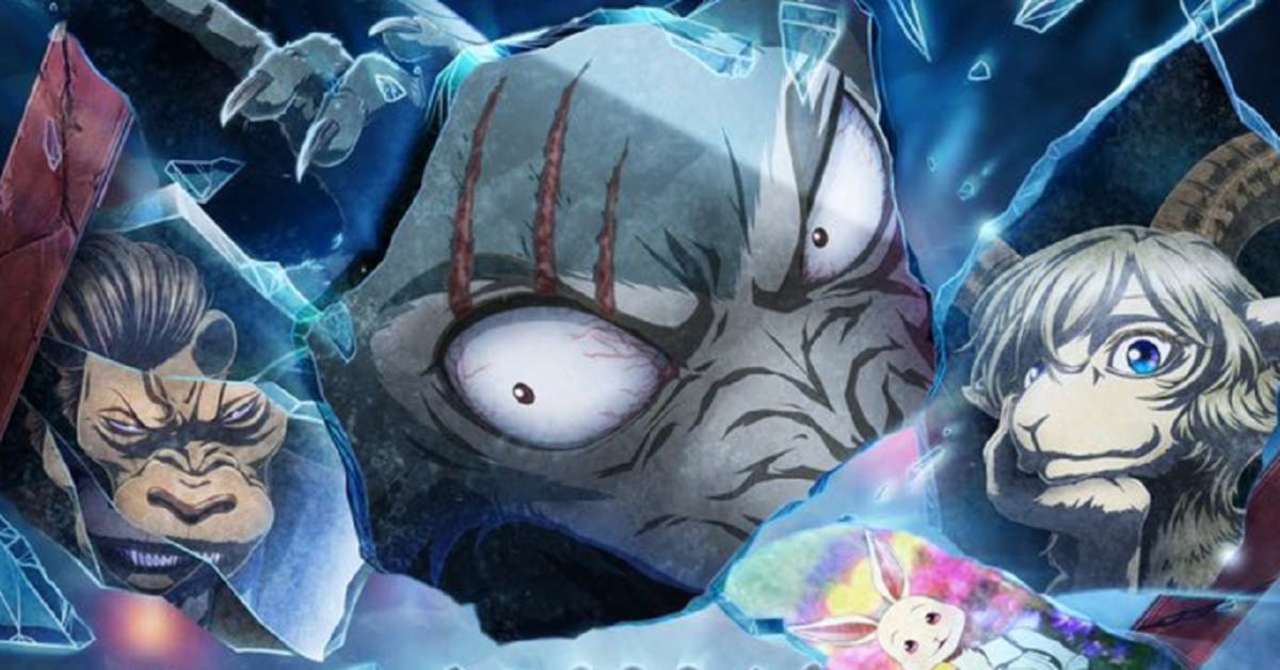 When Louis, the prime candidate for this prestigious role, rejects the offer and leaves the academy, the student council declares to honor any student who captures the culprit of the aforementioned murder as Beastar. Meanwhile, Legoshi's sense of duty as a strong wolf who must protect the weak pushes him to investigate the incident. To further complicate his life, he struggles to manage his complex feelings for the white rabbit, Haru.
Hataraku Saibou!! (Cells at Work)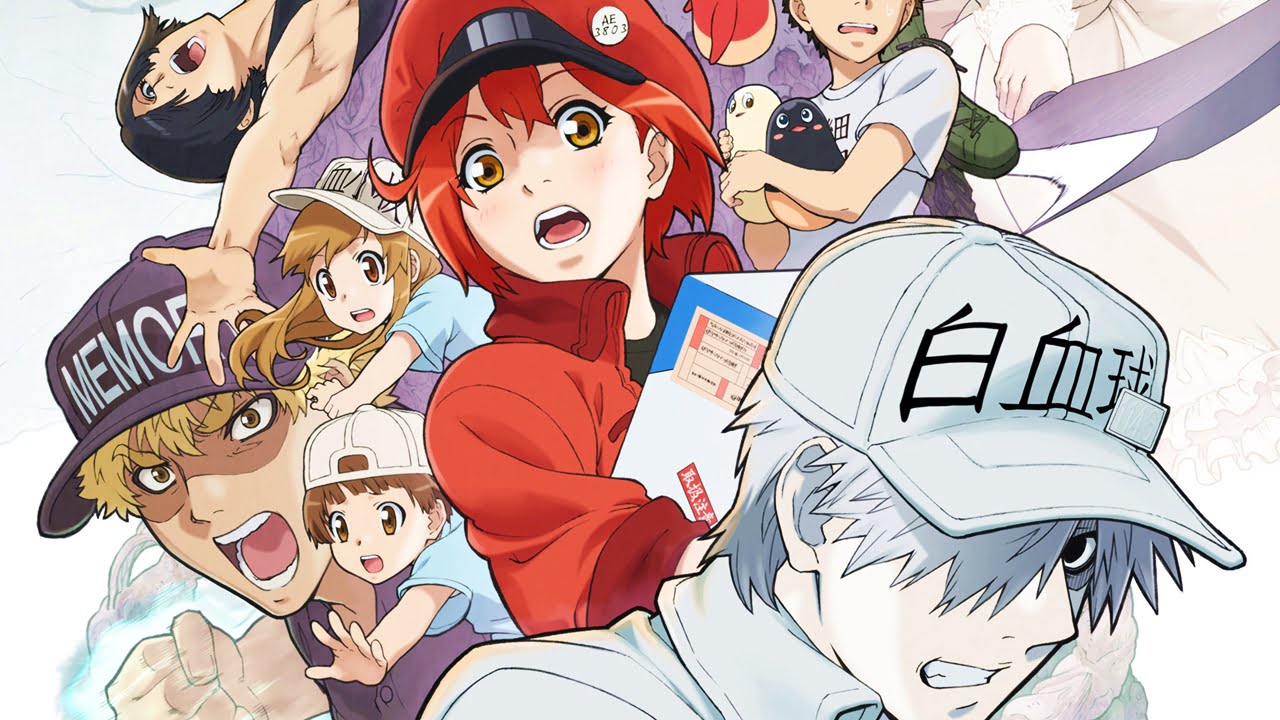 The story takes place inside the human body, where trillions of anthropomorphic cells each do their job to keep the body healthy. The series largely focuses on two such cells; a rookie red blood cell, AE3803, which often gets lost during deliveries, and a relentless white blood cell, U-1146, which fights against any germs that invade the body.
Kemono Jihen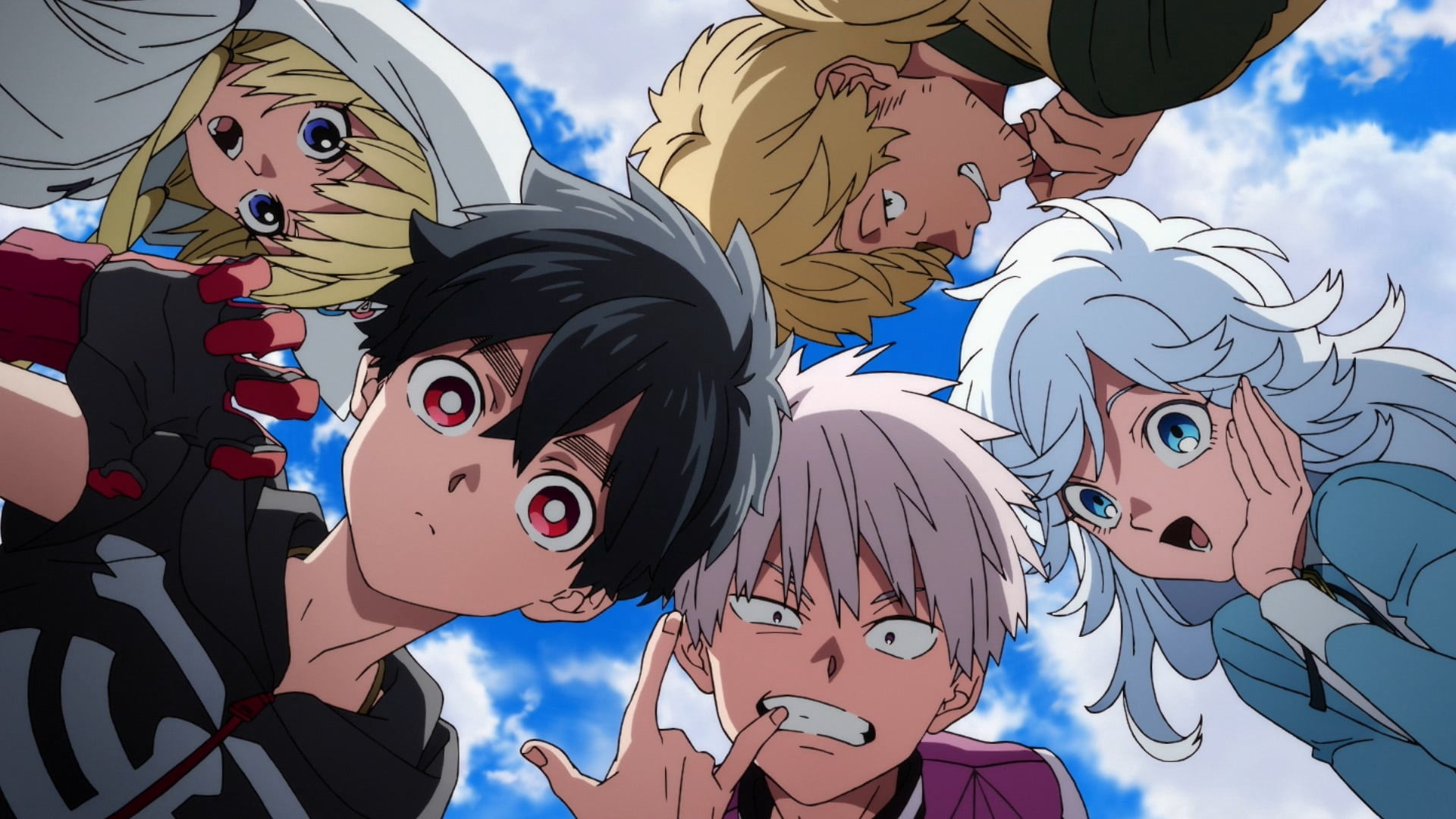 Kohachi Inugami, a detective who specializes in the occult, arrives at a remote village in the Japanese countryside, tasked by a hostess at a local inn to investigate a string of incidents involving rotting and mutilated livestock corpses that have been appearing for seemingly no reason.
While surveying, Inugami notices a peculiar young boy working in the fields. Evaded by his peers and called "Dorotabou" for his stench, the young farmhand is surprised that anybody would take an interest in him.
Akame ga Kill!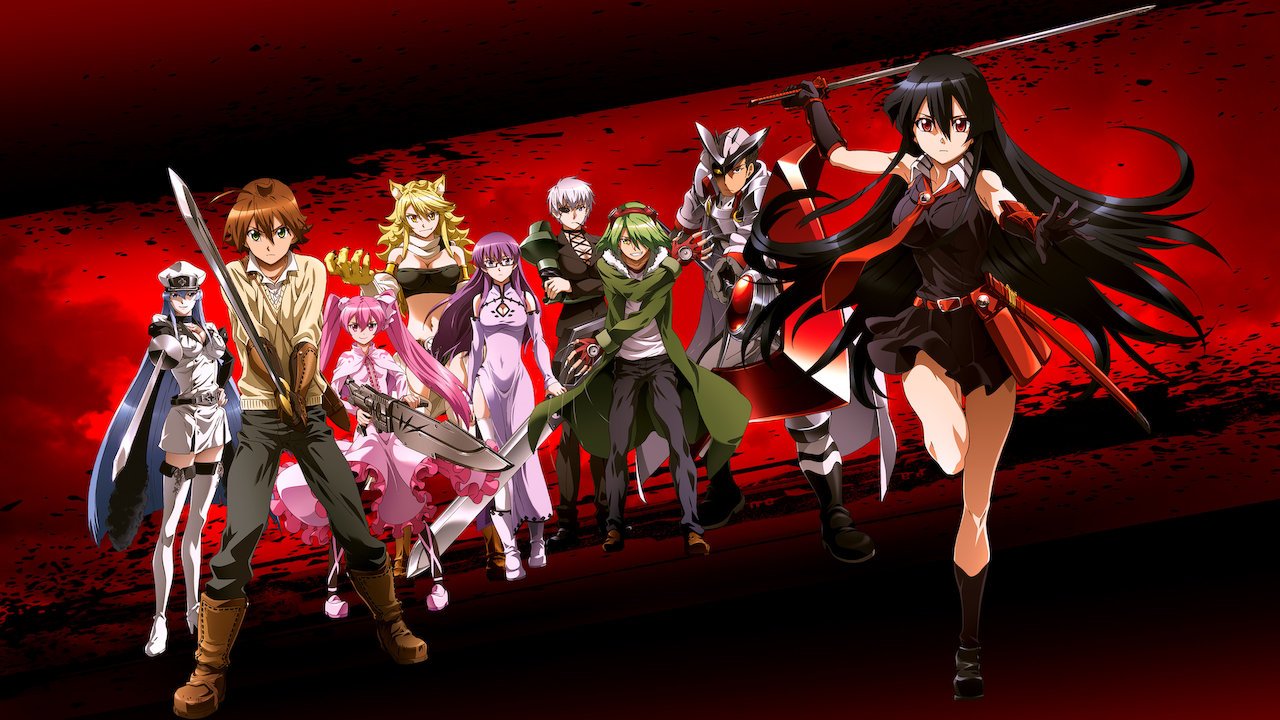 This merry band of assassins' newest member is Tatsumi, a naïve boy from a remote village who had embarked on a journey to help his impoverished hometown and was won over by not only Night Raid's ideals, but also their resolve.
Akame ga Kill! follows Tatsumi as he fights the Empire and comes face-to-face with powerful weapons, enemy assassins, challenges to his own morals and values, and ultimately, what it truly means to be an assassin with a cause.
Plunderer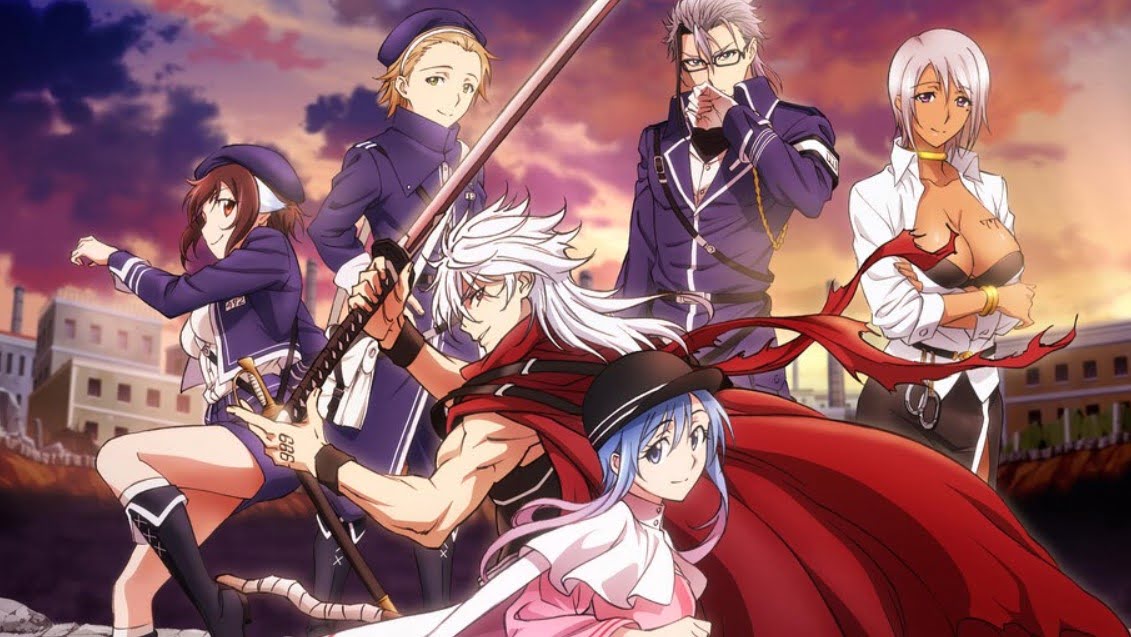 While wandering around, Hina encounters Licht Bach, a mysterious masked man with negative Count, and Nana, the owner of a tavern. In the midst of having a good time, Hina is tricked into a battle with a military soldier. However, despite his negative count, Licht rescues Hina and reveals that he has another count, one with a white star, one of a legendary Ace.
Plunderer follows the journey of Hina and other inhabitants of Alcia as they discover the truth about their world, the Abyss, and the legendary Aces.
Gleipnir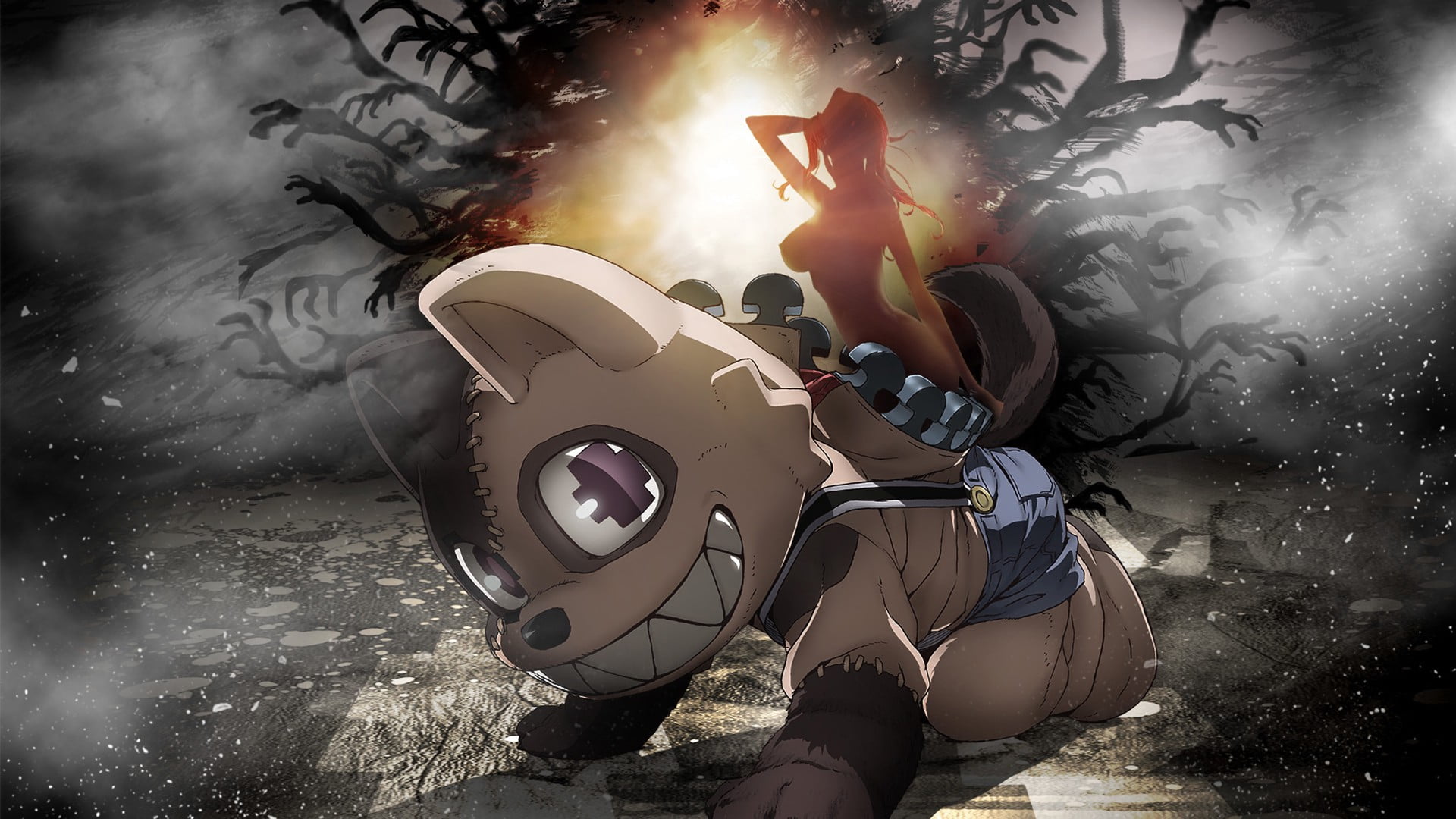 One fateful morning, he woke up as a monster. With brute strength, an abnormally strong sense of smell, big fluffy paws, and the depression and self-hate that comes after losing one's humanity, his life was suddenly flipped upside down.
Claire Aoki, the girl he had decided to save, now holds his secret over his head. Claire is a sadistic and utterly twisted girl, with no sense of empathy toward the lives of others. Before meeting Shuichi, she was in the search of monsters, hoping to find her monster sister. Despite becoming a monster, Shuichi naively continues to hold onto his human morals, but how long can one last in this insufferable way of living?
The God of High School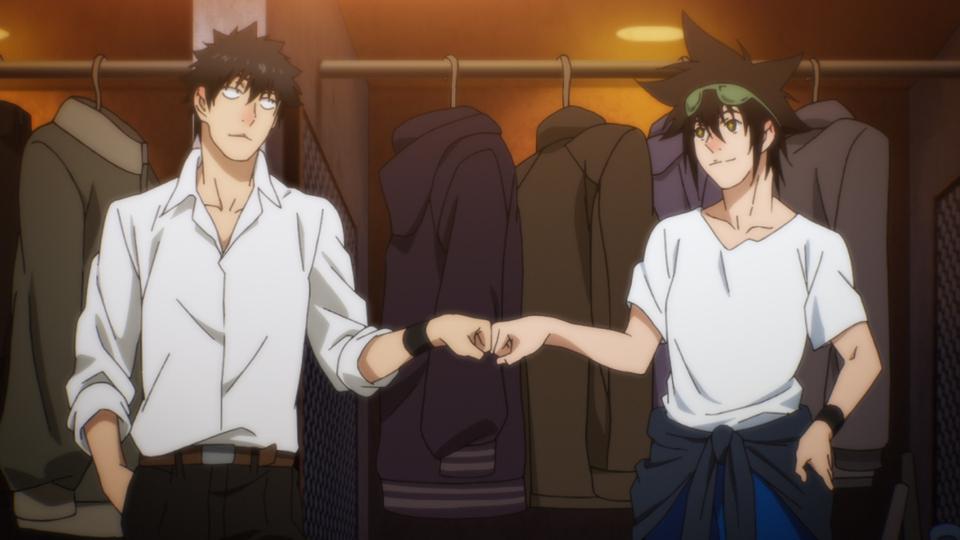 It all began as a fighting tournament to seek out the best fighter among all high school students in Korea. Mori Jin, a Taekwondo specialist, and a high school student, soon learns that there is something much greater beneath the stage of the tournament.
Sword Art Online: Alicization – War of Underworld 2nd Season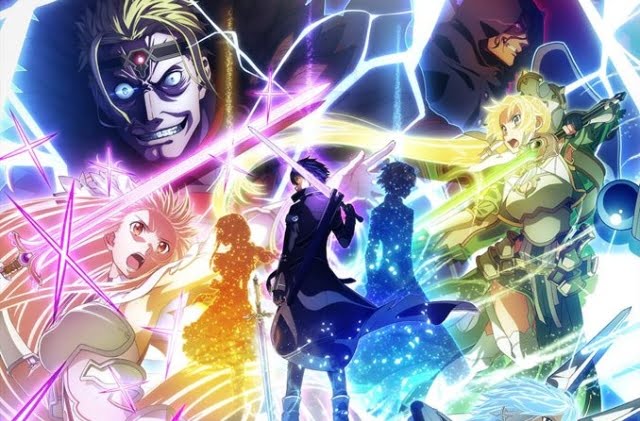 Sword Art Online: Alicization premiered in Japan in October 2018 and is streaming on Crunchyroll, Hulu, and FunimationNow. The series is adapting the entire "Alicization Arc" of Reki Kawahara's original novels and will air for four hours, or four quarters of a year. Sword Art Online: Alicization – War of Underworld, the second half of the Sword Art Online: Alicization anime, premiered in Japan on October 12 and the first part aired for 12 episodes. War of Underworld is listed with a total of 23 episodes.
Fire Force Season 2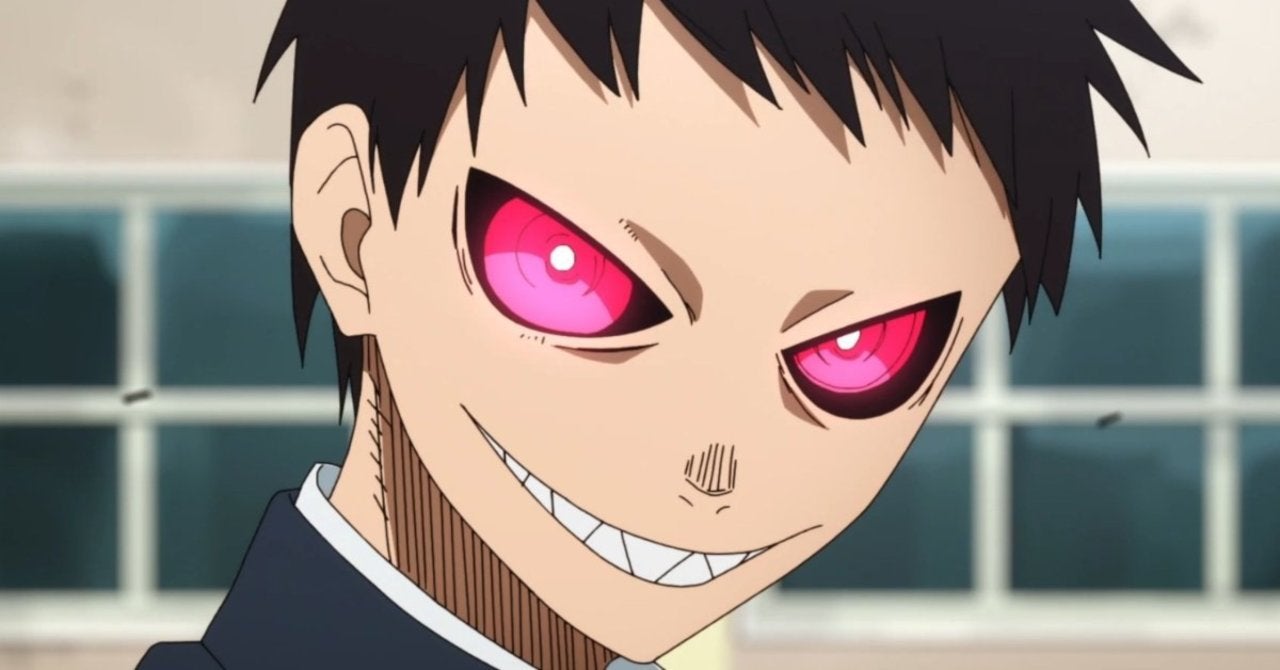 The second season of Fire Force.
Gibiate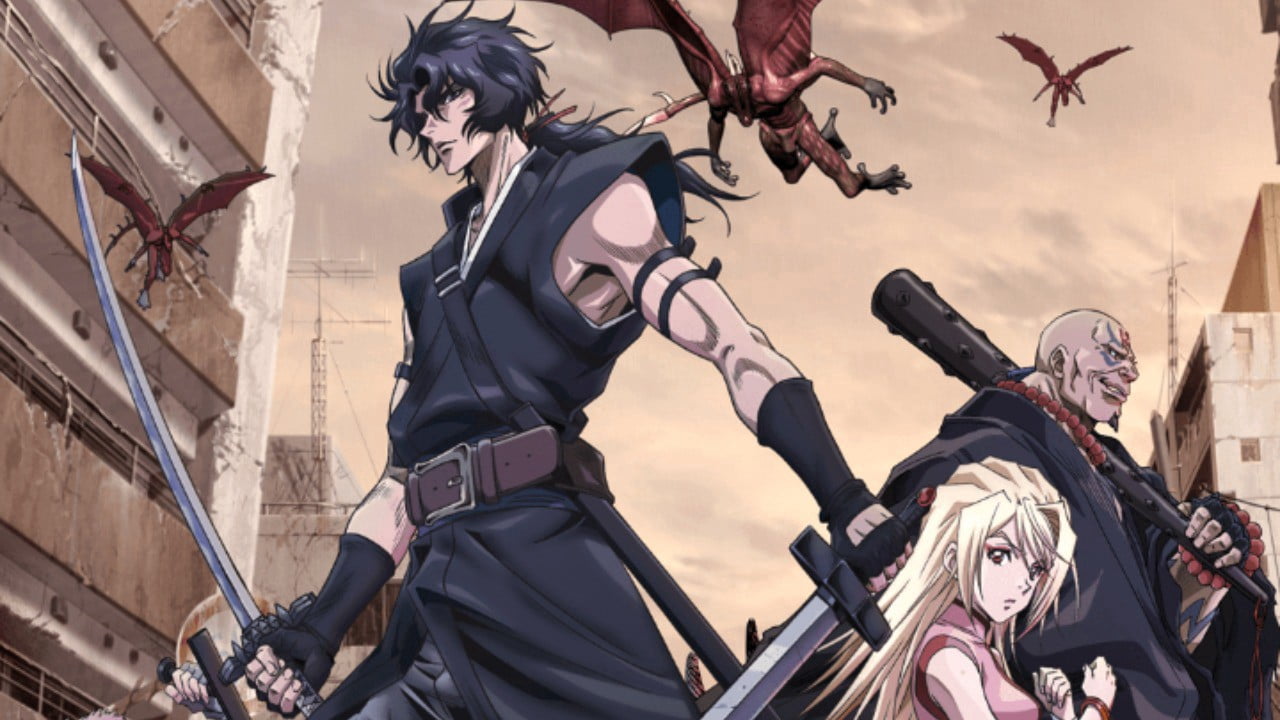 The story takes place in Japan. The year is 2030 and Earth has been completely overrun by a viral disease named "Gibia" that turns infected people into various monsters, based on their age, sex, and race.
A samurai and a ninja from the early Edo period travel together through time and arrive in a ruined Japan to aid a professor working on a cure for the virus.
Together, they fight countless Gibia monsters, outlaws, and other fierce foes on their journey to save mankind.
Deca-Dence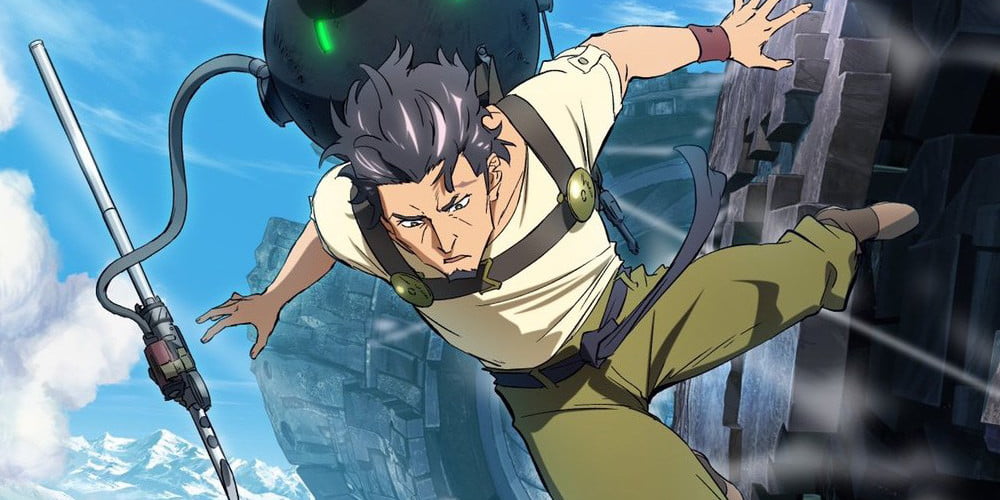 Many years have passed since humanity was driven to the brink of extinction by the sudden emergence of the unknown life forms Gadol. Those humans that survived now dwell in a 3000m-high mobile fortress Deca-dence built to protect themselves from the Gadoll threat.
Denizens of Deca-dence fall into two categories: Gears, warriors who fight the Gadoll daily, and Tankers, those without the skills to fight. One day, Natsume, a Tanker girl who dreams of becoming a Gear meets surly Kaburagi, an armor repairman of Deca-dence.
The Misfit of Demon King Academy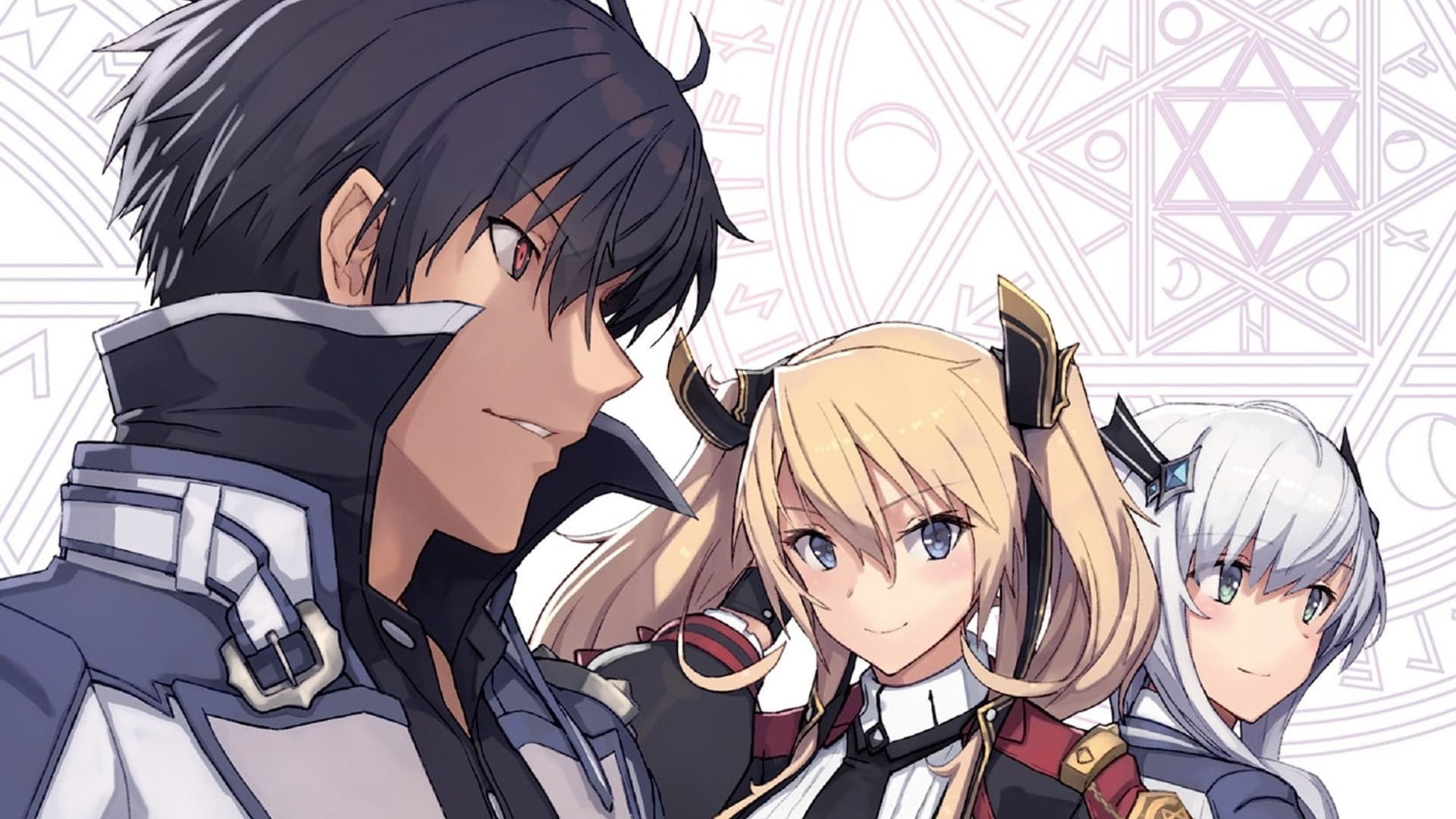 After 2000 years have passed, the ruthless demon lord has just been reincarnated! But his aptitude at an academy for nurturing candidates for demon lords is, "inept"!?
Having the capability to destroy humans, elementals, and gods, after a long period of countless wars and strife, Arnos the demon lord became sick and tired of all that and longed for a peaceful world, so he decided to reincarnate to the future.
However, what awaited him after his reincarnation is a world too used to peace that his descendants became too weak due to a huge weakening in magical powers.
Black Clover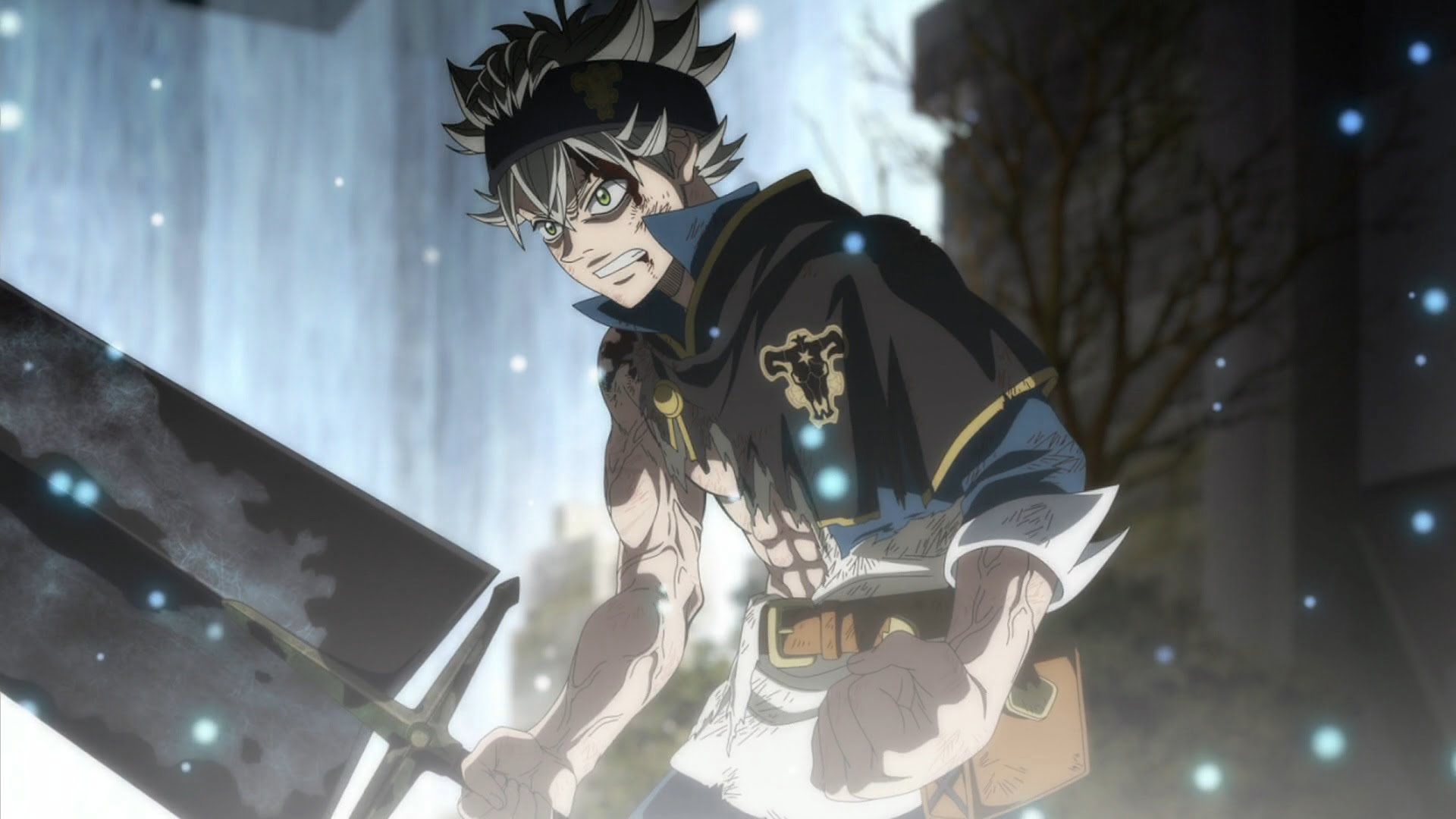 Asta and Yuno were abandoned at the same church on the same day. Raised together as children, they came to know of the "Wizard King"—a title given to the strongest mage in the kingdom—and promised that they would compete against each other for the position of the next Wizard King. However, as they grew up, the stark difference between them became evident. While Yuno can wield magic with amazing power and control, Asta cannot use magic at all and desperately tries to awaken his powers by training physically.
Shironeko Project: Zero Chronicle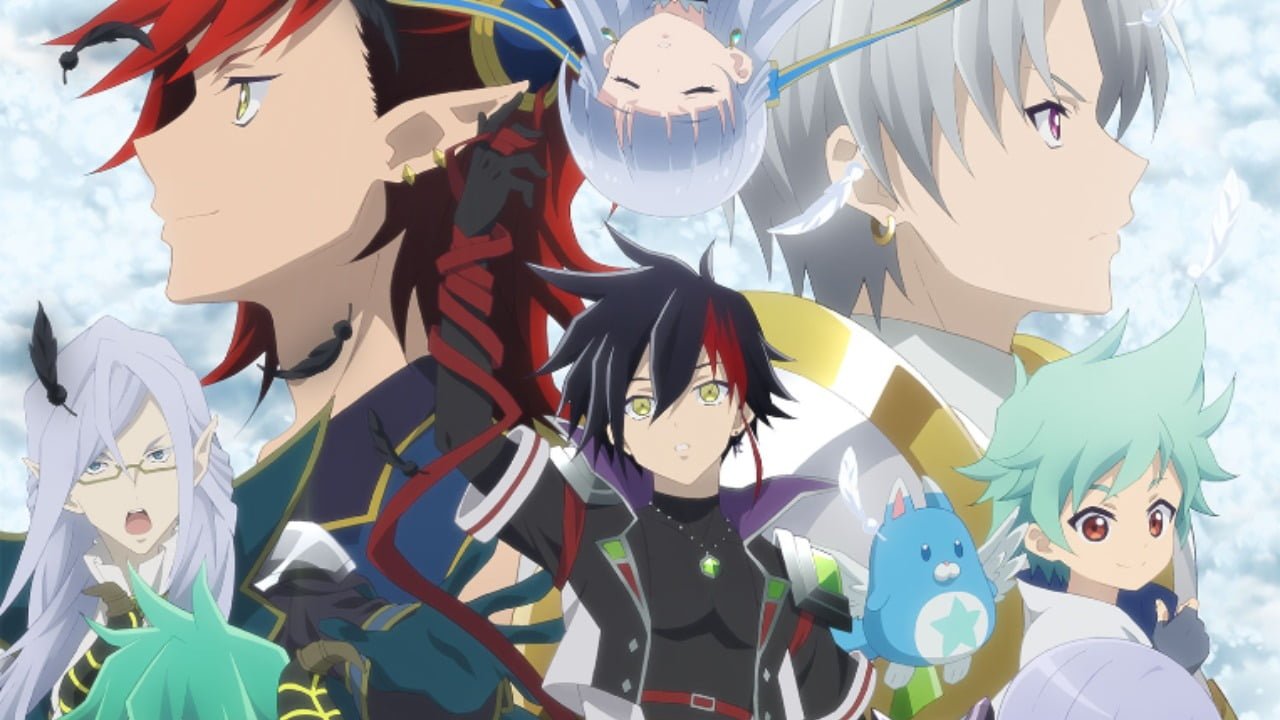 In a world consisting of numerous isles, a young hero from the Astora Isle encounters the adventurer Kyle and follows him on an expedition on the isle. They meet a mysterious girl named Iris and a talking white cat, and together they make their way to the isle's ruins, where they find a flying island. Kyle becomes consumed by darkness there, and the party resolves to travel to the ends of the world on the flying island to find the seven "Great Runes," following Kyle's words before he disappeared.
Douluo Dalu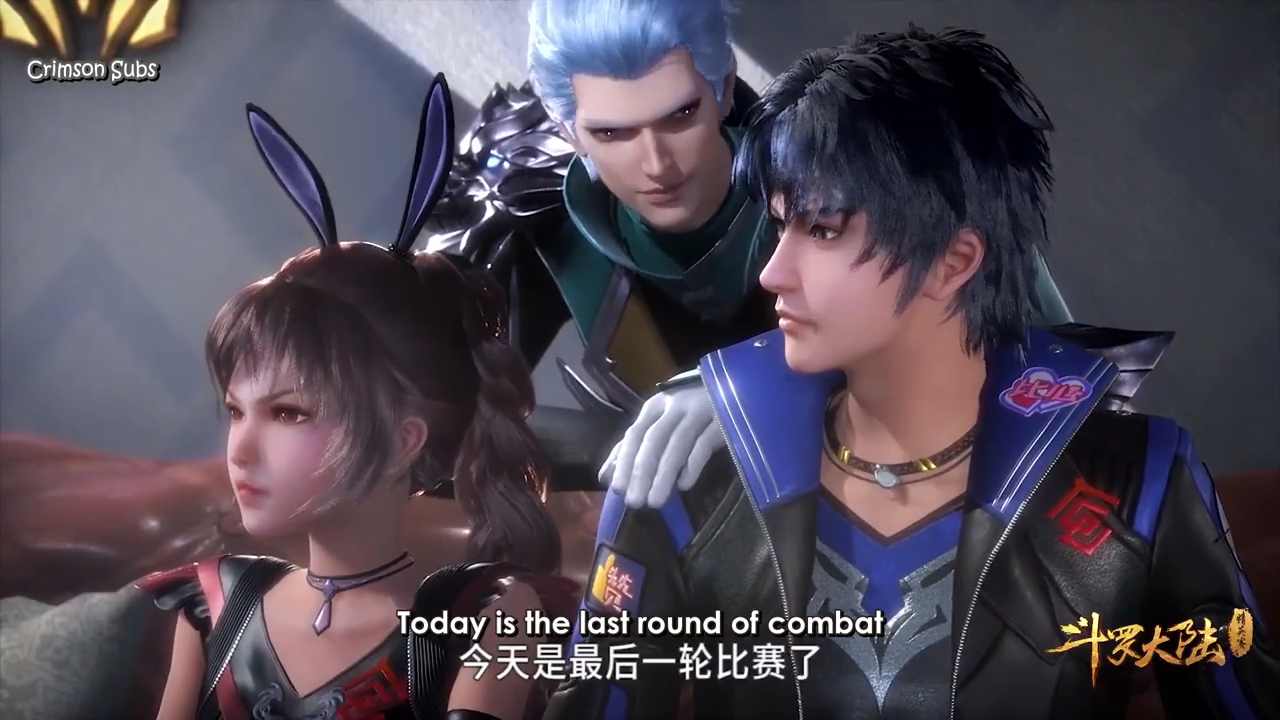 Tang, reincarnated into this strange world, knows only the life of a blacksmith's son. At the age of six, he takes part in the Spirit Master ceremony and discovers his spirit is Blue Silver Grass—supposedly the world's most useless spirit. In contrast, however, he possesses strong spirit power. Now, aided by the memories of his previous life as well, Tang's future as a Spirit Master is in no way bleak.
Tower Of God (Kami no Tou)

There is a tower that summons chosen people called "Regulars" with the promise of granting their deepest desires. Whether it be wealth, fame, authority, or something that surpasses them all—everything awaits those who reach the top.
Twenty-Fifth Bam is a boy who had only known a dark cave, a dirty cloth, and an unreachable light his entire life. So when a girl named Rachel came to him through the light, his entire world changed. Becoming close friends with Rachel, he learned various things about the outside world from her. But when Rachel says she must leave him to climb the Tower, his world shatters around him. Vowing to follow after her no matter what it takes, he sets his sight on the tower, and a miracle occurred
Shokugeki no Souma: Gou no Sara (Food Wars! The Fifth Plate)
The fifth season of Shokugeki no Souma.
Attack on Titan (Shingeki no Kyojin)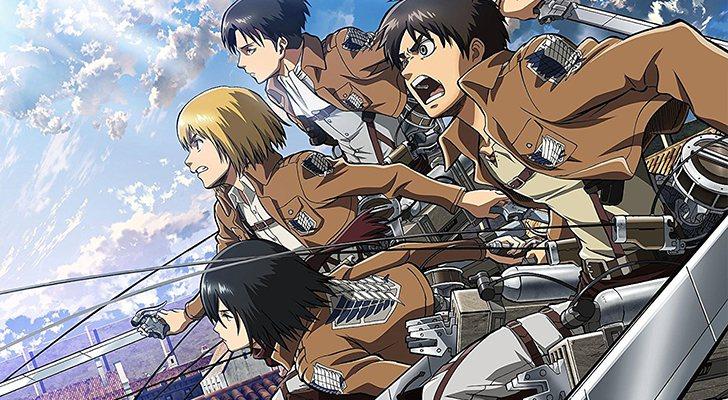 Best shonen anime of 2022 – Attack on Titans. The fight against the feared titans has reached a very high point in its third season, leaving us rather peculiar in advance during the final credits of the last episode. If I had to choose a personal best shonen anime from this list then it would be Attack on Titan.
Read also: Solo Leveling anime petition exceeds 77K supporters, new target set for 150K
Currently, Attack on Titan dominates the top chart of animes list ranked at #2.
The Final Season of Attack on Titan has been released and just like its previous seasons, it's already on its way to break records.
Tokyo Ghoul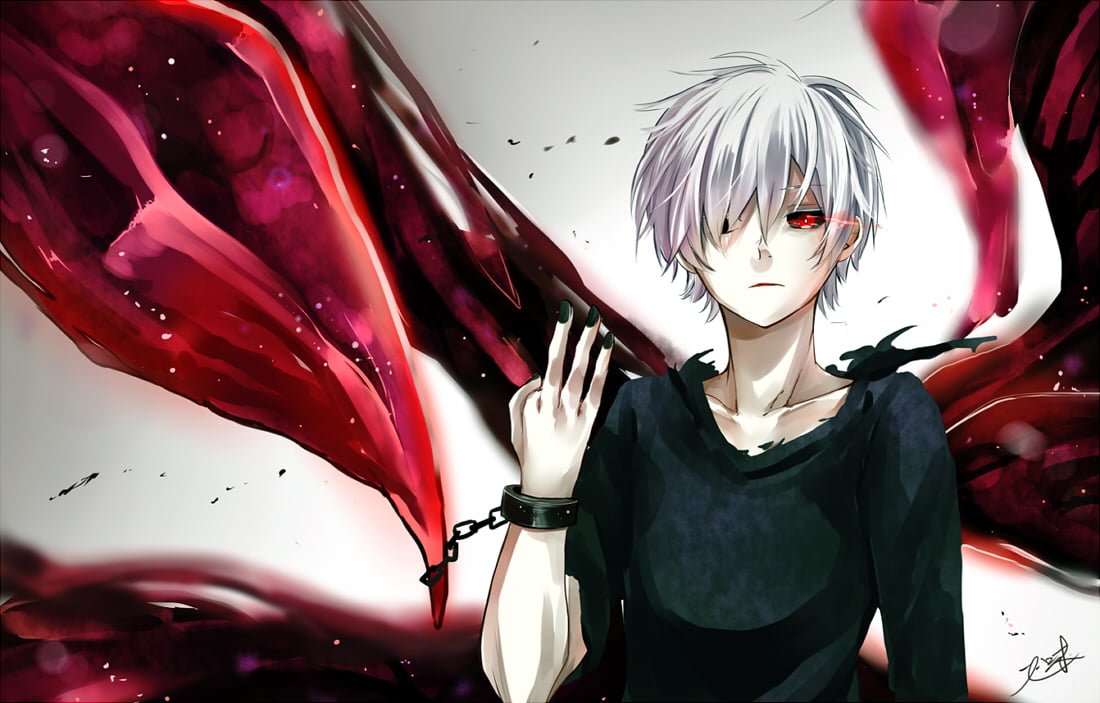 Based on the best-selling supernatural horror manga by Sui Ishida, Tokyo Ghoul follows Ken Kaneki, a shy, bookish college student, who is instantly drawn to Rize Kamishiro, an avid reader like himself. However, Rize is not exactly who she seems, and this unfortunate meeting pushes Kaneki into the dark depths of the ghouls' inhuman world. In a twist of fate, Kaneki is saved by the enigmatic waitress Touka Kirishima, and thus begins his new, secret life as a half-ghoul/half-human who must find a way to integrate into both societies.
One Punch Man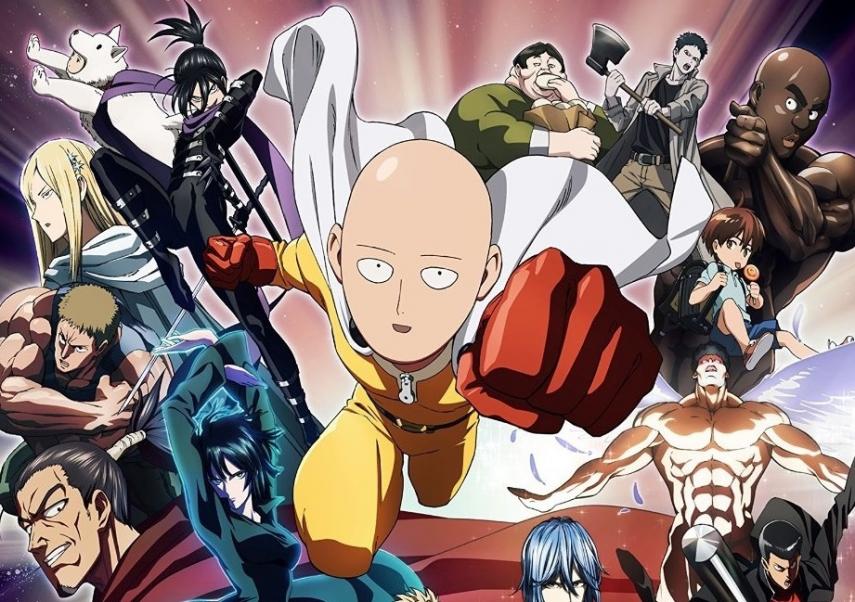 Another one of the essential animes to see in 2022 is One Punch Man. The series tells the story of Saitama, a superhero who has great strength in his fist, defeating the enemies with a single punch. Bored, Saitama goes in search of a worthy opponent, at the same time he will try to get the rest of the world to value him since by his looks people consider him a hero from a low ranked hero. The second season of One Punch Man arrived in Japan on April 2, 2019, although you can enjoy your first season on Netflix.
Dragon Ball Super

Although the first series was not as good as it should be, the truth is that the quality of Dragon Ball Super has been increasing little by little and improving like good wine. The arc of the Tournament of Power has undoubtedly gone deep among most fans of the series. Currently, the manga has a new bow starring the new villain Moro.
Fullmetal Alchemist: Brotherhood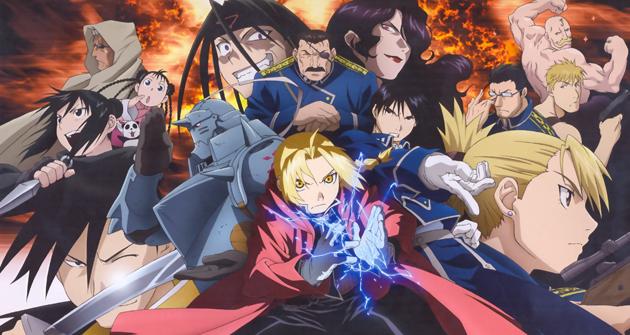 Fullmetal Alchemist: Brotherhood is one of those animes that, if you have not seen, then you haven't realized what anime actually is. Considered one of the best shonen in history, the plot of Fullmetal Alchemist: Brotherhood revolves around Edward and Alphonse Elric, two brothers who make the mistake of practicing human transmutation, one of the greatest taboos of alchemy, to try to revive their deceased mother.
This causes Edward to lose his leg and Alphonse his entire body, having to sacrifice his arm to seal the soul of his little brother in armor. The brothers will have to travel the world in search of the legendary philosopher's stone and thus be able to recover their bodies.
My Hero Academia (Boku no Hero Academia) Season 4

Boku no Hero Academia (My Hero Academia). In a world in which the majority of the population is born with superpowers, young Midoriya is one of the few who couldn't develop any power.
Read also: My Hero Academia: Official Trailer for the fifth season of the anime announced
One day his life changes radically when he meets All-Might, his great idol, who names him an heir of his power (One For All) and thus becomes the greatest hero of all time. After the shocking events of the third season, Midoriya and his teammates at the UA are ready to continue their adventures in the fourth season of Boku no Hero Academia, which will arrive in Japan in October 2019.
The Seven Deadly Sins Season 4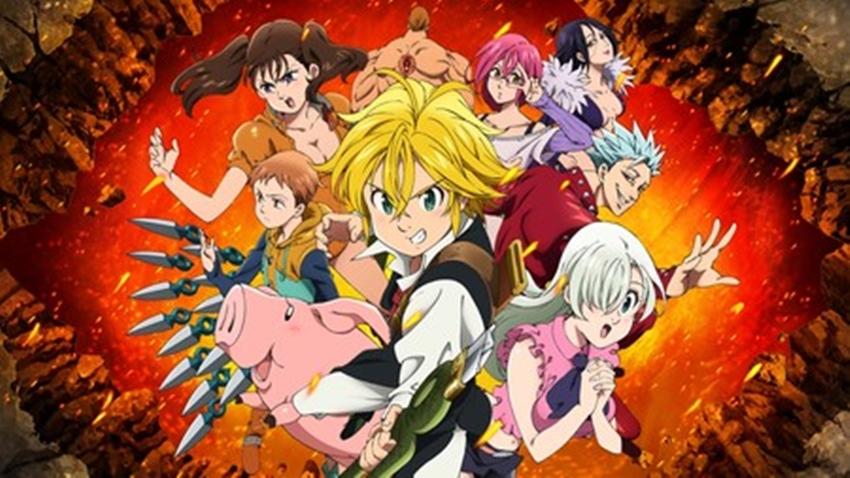 Princess Elizabeth flees from the kingdom of Britannia in search of the warriors known as the Seven Deadly Sins after discovering that they were exiled because they were accused by the Sacred Knights, who have killed the king and seized the throne.
Elizabeth will soon find the first of the warriors, Meliodas, a peculiar boy who runs a tavern with Hork, a talking pig. So begins The Seven Deadly Sins, one of the best current animes to watch in 2022. You can find the three seasons of the anime on Netflix, as well as the movie The Seven Deadly Sins: Prisoners of the Sky.
One Piece
Well, and to see in 2021, 2022 … Adventures of Monkey D. Luffy and his pirate band in search of the great treasure. One Piece proving to be longer than Don Quixote (Doflamingo), approaching little by little to the 900 episodes of anime. Although he starred in some of the moments of series and anime films that made us cry the most, we can not help but continue to watch with fervor and enthusiasm the great work of Eiichirô Oda.
Mob Psycho 100 II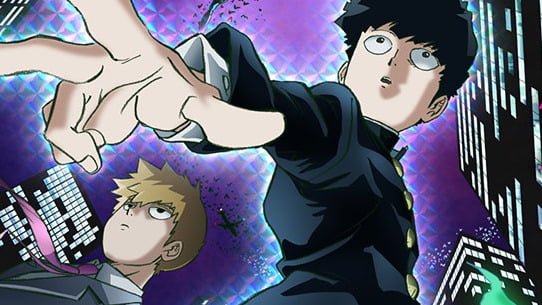 Eighth-grader Shigeo "Mob" Kageyama has tapped into his inner wellspring of psychic prowess at a young age. But the power quickly proves to be a liability when he realizes the potential danger in his skills. Choosing to suppress his power, Mob's only present use for his ability is to impress his longtime crush, Tsubomi, who soon grows bored of the same tricks.
To effectuate control on his skills, Mob enlists himself under the wing of Arataka Reigen, a con artist claiming to be a psychic, who exploits Mob's powers for pocket change. Now, exorcising evil spirits on command has become a part of Mob's daily, monotonous life. However, the psychic energy he exerts is barely the tip of the iceberg; if his vast potential and unrestrained emotions run berserk, a cataclysmic event that would render him completely unrecognizable will be triggered. The progression toward Mob's explosion is rising and attempting to stop it is futile.
Demon Slayer: Kimetsu no Yaiba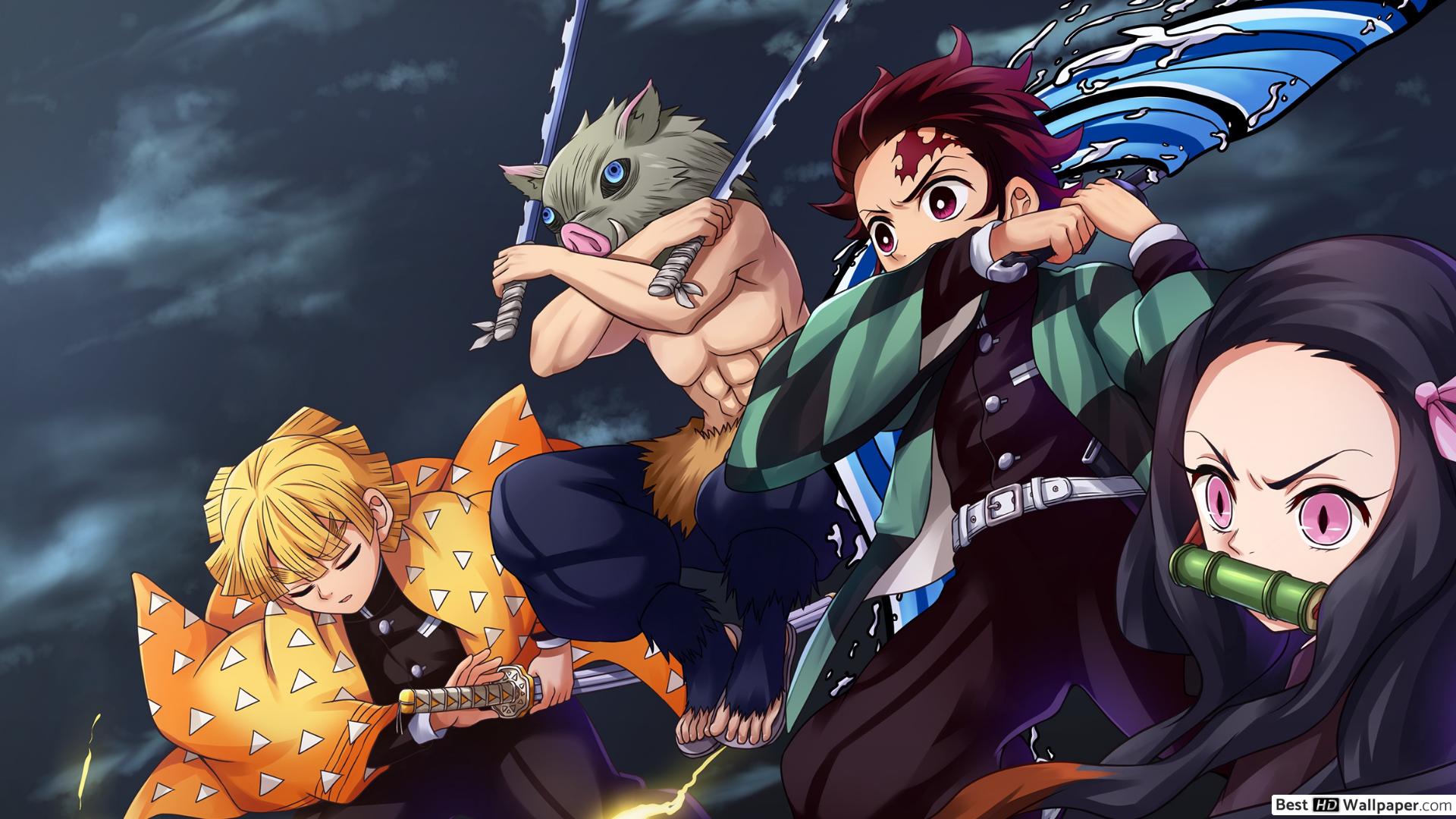 Since ancient times, rumors have abounded of man-eating demons lurking in the woods. Because of this, the local townsfolk never venture outside at night. Legend has it that a demon slayer also roams the night, hunting down these bloodthirsty demons. For young Tanjirou, these rumors will soon become his harsh reality…
Ever since the death of his father, Tanjirou has taken it upon himself to support his family. Although their lives may be hardened by tragedy, they've found happiness. But that ephemeral warmth is shattered one day when Tanjirou finds his family slaughtered and the lone survivor, his sister Nezuko, turned into a demon. To his surprise, however, Nezuko still shows signs of human emotion and thought…
Thus begins Tanjirou's quest to fight demons and turn his sister human again.
Fire Force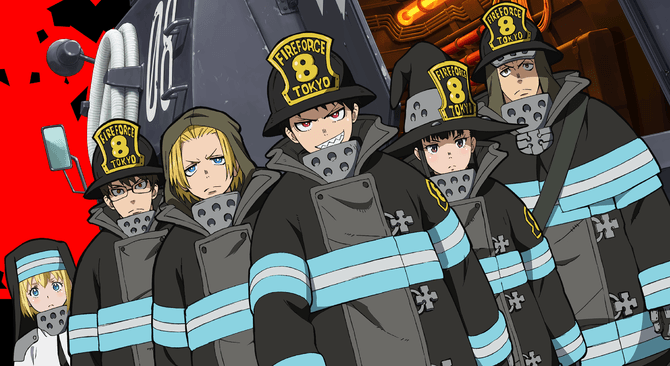 Young and eager third-generation pyrokinetic Shinra Kusakabe, nicknamed Devil's Footprints for his explosive ability to ignite his feet at will, becomes a member of the lively Special Fire Force Company 8. Upholding the brigade's duty to extinguish the blazing Infernals and lay their souls to rest, Shinra is determined to become a hero who will save the lives of those threatened by the flame terror.
However, this is not the hero's game Shinra imagined. The Fire Force is a fractured mess of feuding brigades, abnormal Infernal sightings are increasing all over Tokyo, and a shadowy group is claiming to have answers to the strange fire that caused the death of Shinra's family 12 years ago. Faced with many obstacles within and outside the Fire Force, Shinra fights to uncover the truth behind the burning mysteries that have kept him in the dark.
Dr. Stone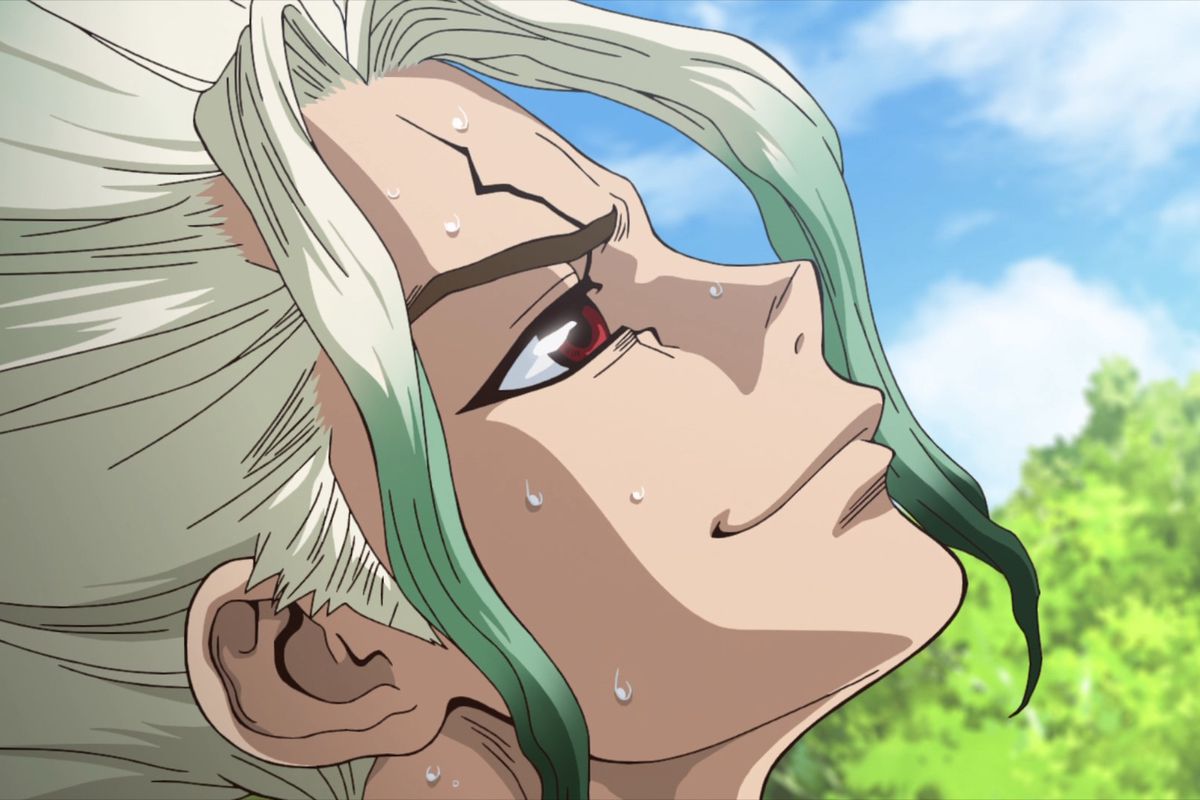 Several millennia later, Taiju awakens to find the modern world completely nonexistent, as nature has flourished in the years' humanity stood still. Among a stone world of statues, Taiju encounters one other living human: his science-loving friend Senkuu, who has been active for a few months. Taiju learns that Senkuu has developed a grand scheme—to launch the complete revival of civilization with science. Taiju's brawn and Senkuu's brains combine to forge a formidable partnership, and they soon uncover a method to revive those petrified.
The second season has been released; Dr. Stone: Stone Wars
Vinland Saga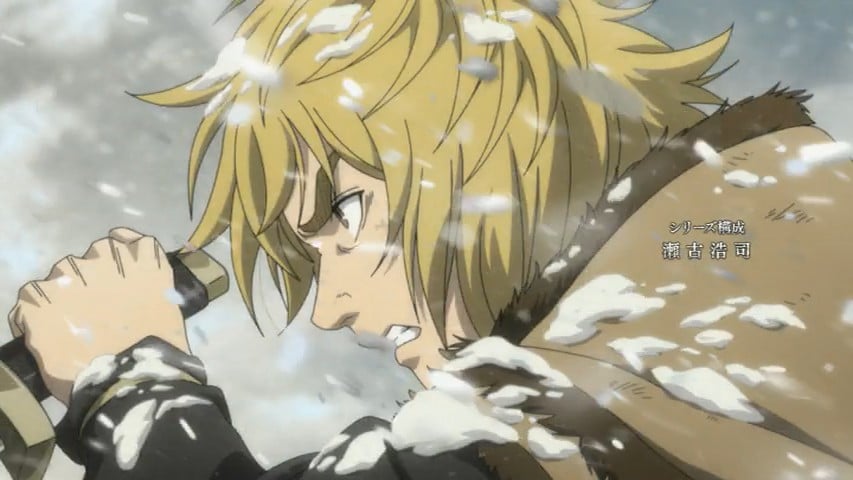 Young Thorfinn grew up listening to the stories of old sailors that had traveled the ocean and reached the place of legend, Vinland. It's said to be warm and fertile, a place where there would be no need for fighting—not at all like the frozen village in Iceland where he was born, and certainly not like his current life as a mercenary. War is his home now. Though his father once told him, "You have no enemies, nobody does. There is nobody who it's okay to hurt," as he grew, Thorfinn knew that nothing was further from the truth.
The war between England and the Danes grows worse with each passing year. Death has become commonplace, and the Viking mercenaries are loving every moment of it. Allying with either side will cause a massive swing in the balance of power, and the Vikings are happy to make names for themselves and take any spoils they earn along the way. Among the chaos, Thorfinn must take his revenge and kill the man who murdered his father, Askeladd. The only paradise for the Vikings, it seems, is the era of war and death that rages on.
Noragami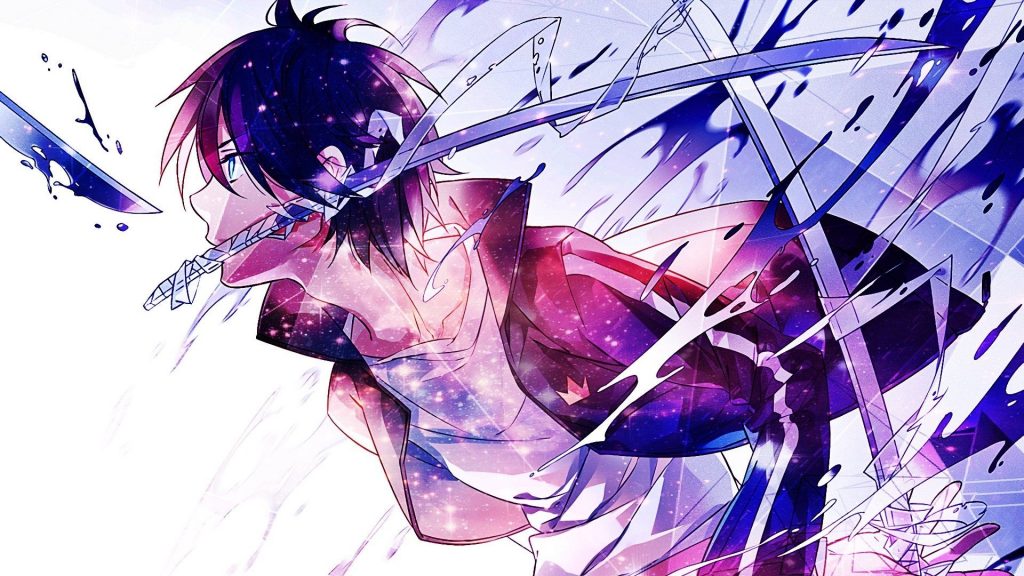 Noragami is a great blend of comedy and the supernatural, a character-driven show that really gets you to feel and has a tone that tends to capture
Sabikui Bisco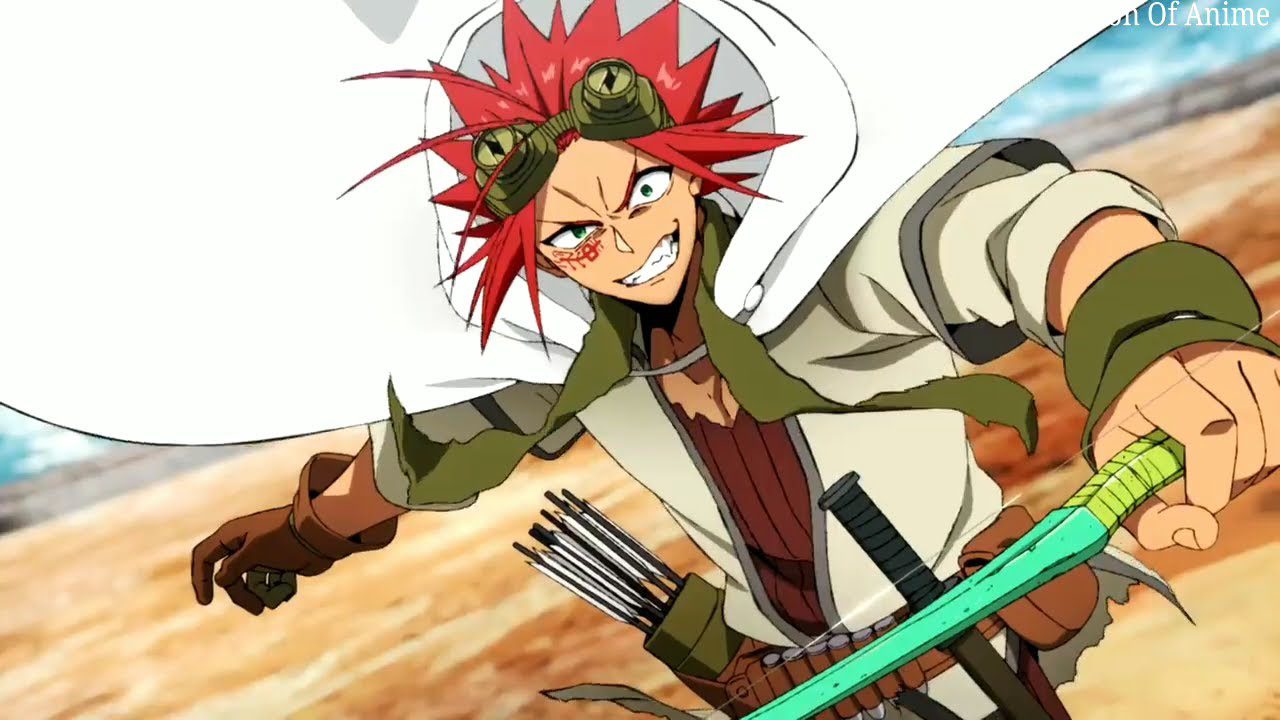 A plague-like wind blows across the arid, sandy expanse of a post-apocalyptic Japan. As it sweeps over the living and nonliving alike, rust is all that remains in its wake. The cause of the catastrophic state of the world is believed to be mushroom spores. Bisco Akaboshi, known as the "Man-Eating Mushroom," is a wanted criminal archer whose arrows instantly grow mushrooms wherever they land. However, he is in truth a "Mushroom Protector," a person who spreads fungi in order to enrich the land and return it to its previous state.
The Strongest Sage with the Weakest Crest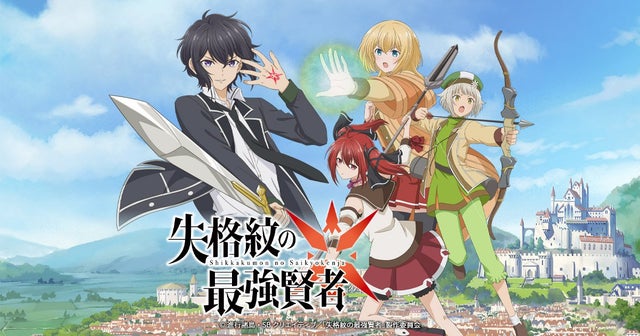 At birth, mages randomly acquire one of the four "crests" that represents the extent of their magical capability. Equipped with a crest specializing in creation, a man named Gaius reached the ceiling of his potential, becoming known as the world's strongest sage. Despite his overwhelming power, he is unsatisfied with his abilities and desires to possess the mark suitable for close combat. Knowing that a person's crest is unchangeable, Gaius decides to reincarnate far into the future, hoping to alter his fate.
Love of Kill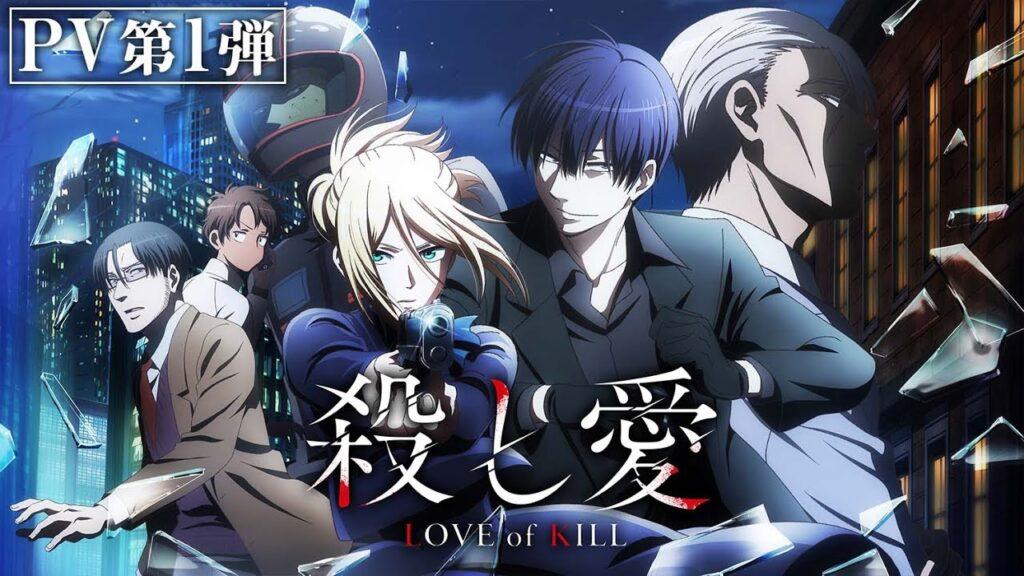 Novice bounty hunter Chateau Dankworth never expected to encounter someone capable of overpowering her in combat. Even less so that the mysterious man would take an immediate interest in her—to the point of aiding her missions. However, Chateau makes it clear that she has no plans of entertaining any personal involvement with him.
Orient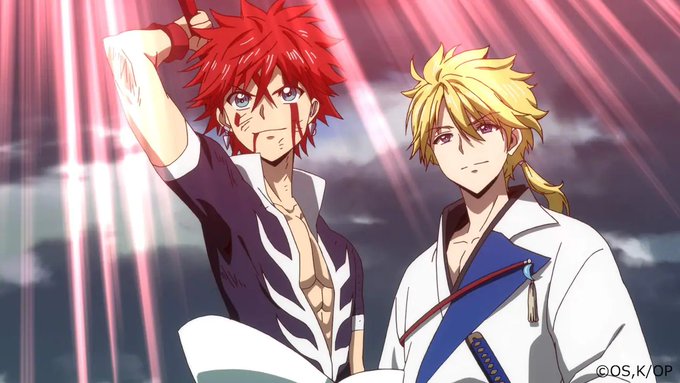 Freed from the rule of samurai 150 years ago, the people of Hinomoto live peaceful lives and revere their liberators—demons whose true forms remain elusive—as gods. Fated to mine rocks for the demons to feast on, Musashi knows the grim truth: humanity is enslaved by these otherworldly beings and the samurai are the last bastion fighting for freedom. Hiding his true opinion from his peers and growing distant from his childhood friend Kojirou Kanemaki, Musashi lives in angst until the day of his graduation.
Attack on Titan: The Final Season Part 2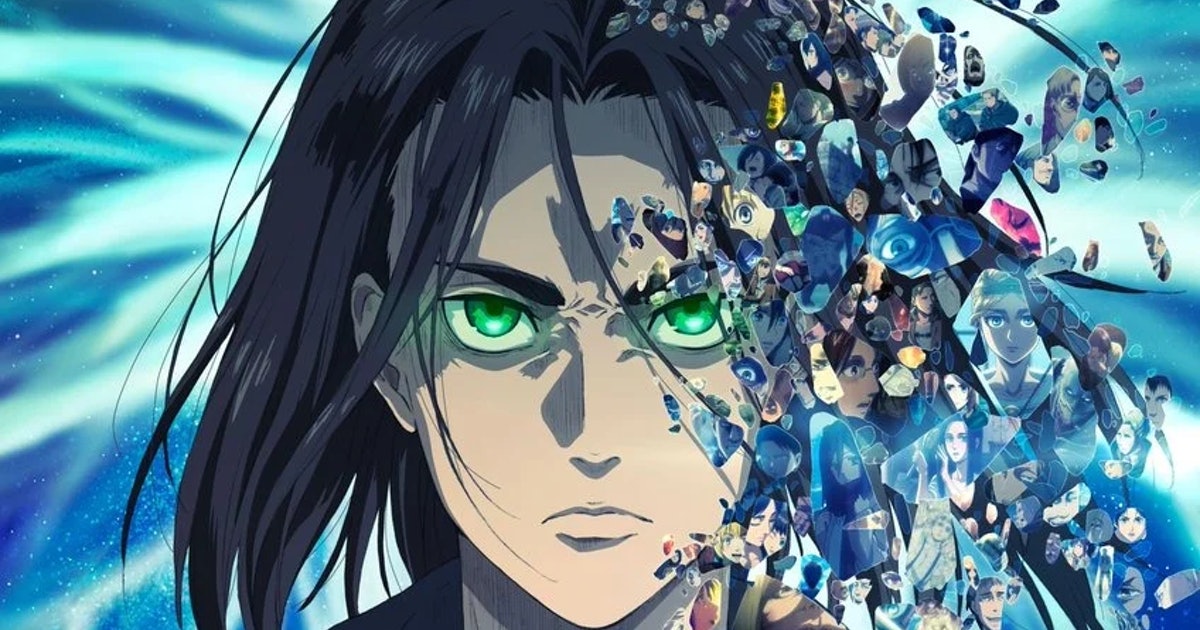 We can't continue on with the list without mentioning the greatest anime in history, Attack on Titan: The Final Season Part 2. Without a doubt, this will be the best shonen anime of 2022.
Turning against his former allies and enemies alike, Eren Yeager sets a disastrous plan in motion. Under the guidance of the Beast Titan, Zeke, Eren takes extreme measures to end the ancient conflict between Marley and Eldia—but his true intentions remain a mystery. Delving deep into his family's past, Eren fights to control his own destiny.
Gintama: The Final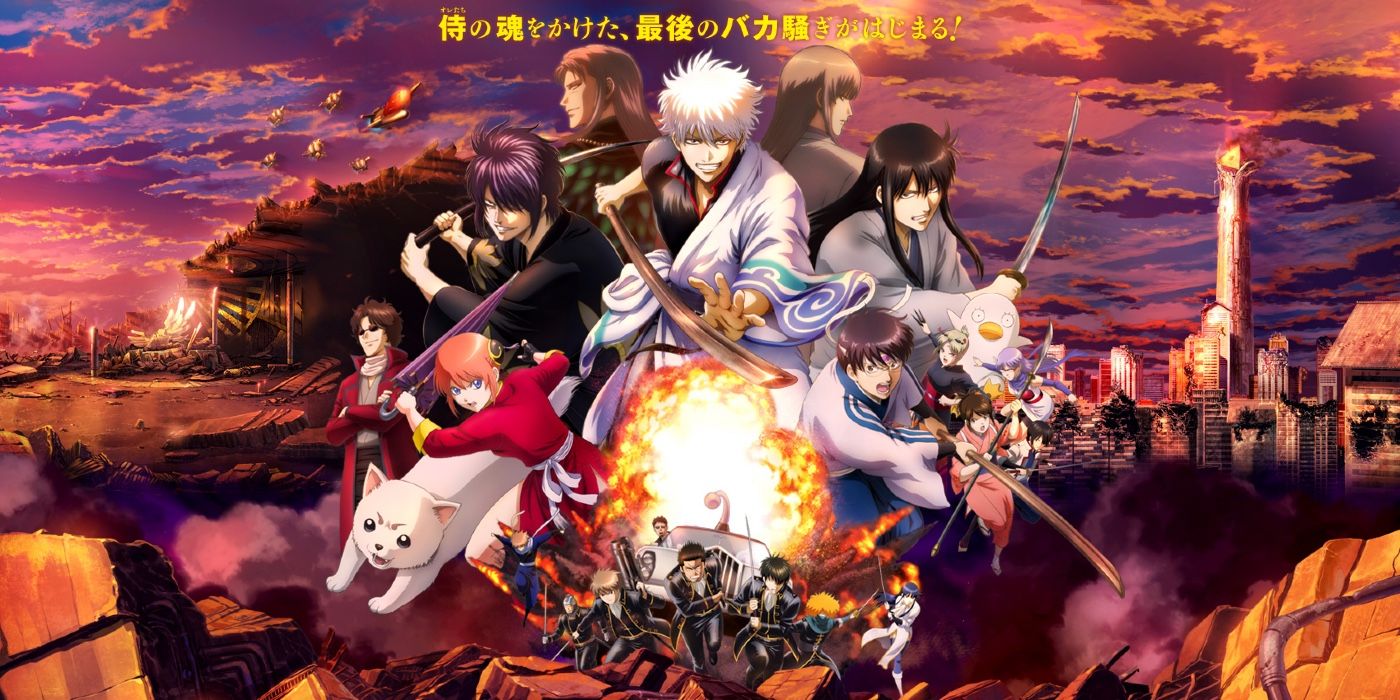 Two years have passed following the Tendoshuu's invasion of the O-Edo Central Terminal. Since then, the Yorozuya have gone their separate ways. Foreseeing Utsuro's return, Gintoki Sakata begins surveying Earth's ley lines for traces of the other man's Altana. After an encounter with the remnants of the Tendoshuu—who continue to press on in search of immortality—Gintoki returns to Edo.
Jujutsu Kaisen 0 Movie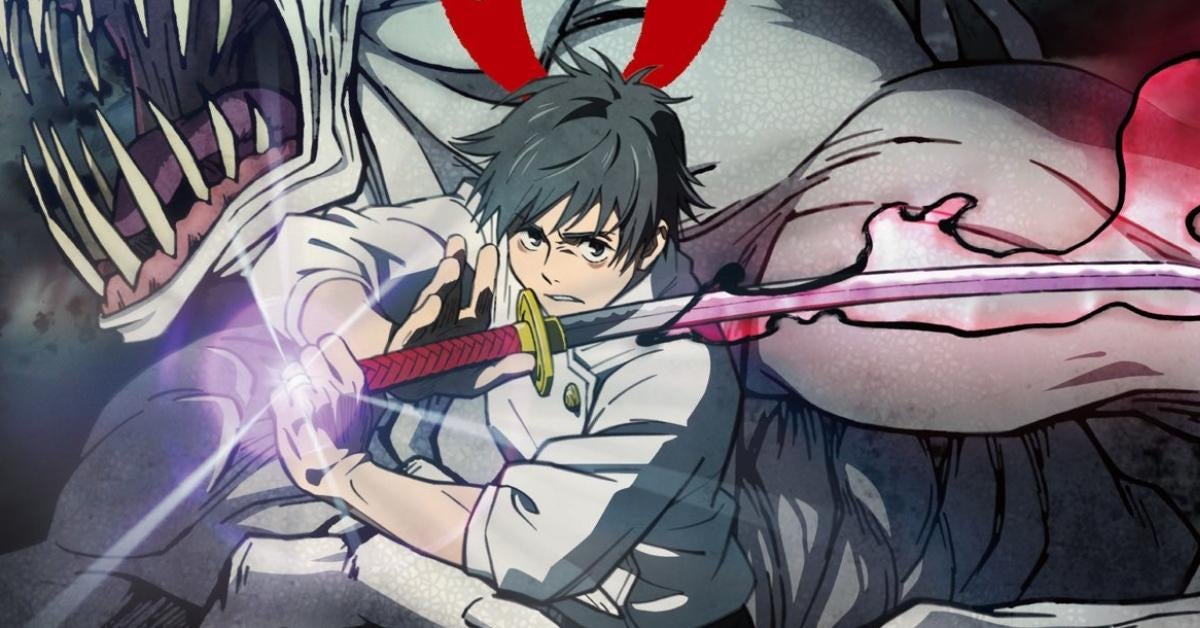 Yuuta Okkotsu is haunted. Ever since his childhood friend Rika died in a traffic accident, her ghost has stuck with him. But her spirit does not appear as the sweet girl Yuuta once knew. Instead, she manifests as a monstrous and powerful entity who fiercely protects him. Unable to control Rika's violent behavior, Yuuta is helpless to stop the bloodshed that follows from her brutal vengeance. As a result, when apprehended by "Jujutsu" sorcerers—the secret guardians of the world, trained to combat forces like Rika—Yuuta wishes to be completely isolated so that no one else can get hurt.
Demon Slayer: Kimetsu no Yaiba Entertainment District Arc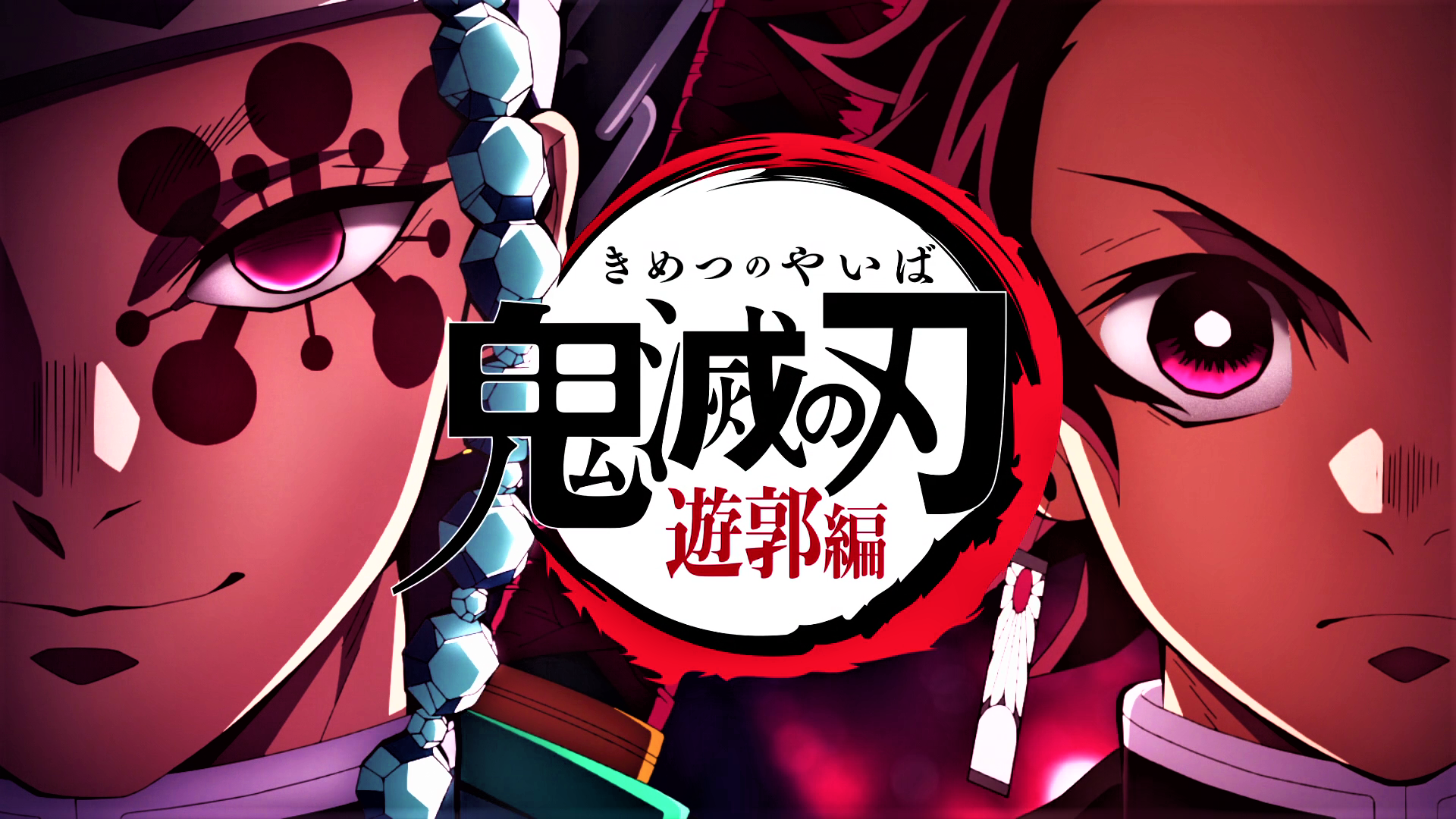 The devastation of the Mugen Train incident still weighs heavily on the members of the Demon Slayer Corps.
Despite being given time to recover, life must go on, as the wicked never sleep: a vicious demon is terrorizing the alluring women of the Yoshiwara Entertainment District. The Sound Pillar, Tengen Uzui, and his three wives are on the case.
However, when he soon loses contact with his spouses, Tengen fears the worst and enlists the help of Tanjirou Kamado, Zenitsu Agatsuma, and Inosuke Hashibira to infiltrate the district's most prominent houses and locate the depraved Upper Rank demon.
---
There are many more animes out there that might interest you, but sadly we cannot cover all of them in a single article. For further anime, updates check out Myanimelist
Here concludes our selection of which, in our opinion, is the best shonen anime of 2022. Of course, as opinions there are for all tastes, we invite you to share your favorite anime series to watch in 2022 in our comments section.