Do you like anime and do not know what to get hooked on? We recommend in this list some of the best Japanese anime genre shonen to see in 2019. [Updated 17 Oct 2019]
There is no doubt that Japanese anime is having more and more presence. Over the last few years, the number of series has been increasing considerably.
A couple of years ago it would be unthinkable to see a Dragon Ball movie in theaters one month after its premiere in Japan. And not only in manga and cinema, but also in its animation series. Platforms such as Crunchyroll or Netflix bet on anime, being able to see many animes that have not been broadcast on television in a completely legal manner.
No doubt there are many animes to see today but, what are the most recommended? From the following list we went to collect some of the best shonen animes of 2019. Some of them will arrive with new seasons throughout the year and others, although they may be older, are currently available to view. Hajimemashou!
Best Shonen Anime 2019
My Hero Academia Season 4
Dr. Stone
Demon Slayer: Kimetsu no Yaiba
Vinland Saga
The Seven Deadly Sins Season 4
Fire Force
Attack on Titan (Shingeki no Kyojin)
One Punch Man
Dragon Ball Super
Fullmetal Alchemist: Brotherhood
One Piece
Mob Psycho 100 II
Attack on Titan (Shingeki no Kyojin)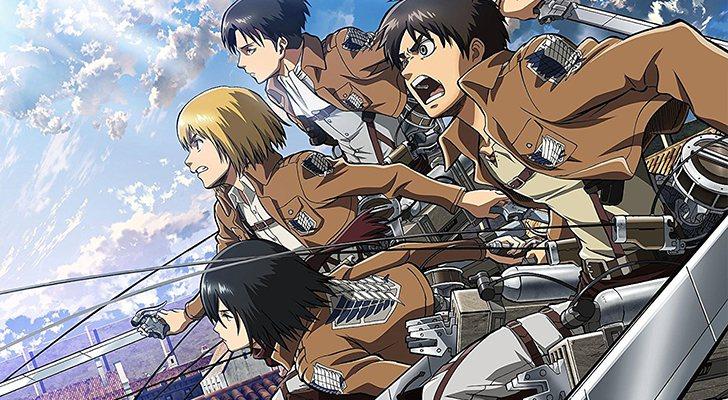 Top shonen anime of 2019 – Attack on Titans. The fight against the feared titans has reached a very high point in its third season, leaving us rather peculiar in advance during the final credits of the last episode.
Currently Attack on Titan dominates the top chart of animes list ranked at #2.
The new batch of episodes of the third season of Attack on the Titans is available from April 28, 2019. On Netflix the first two seasons of the series are available, as well as the two anime compilation movies.
Also Read: Netflix's Pacific Rim anime set to debut in 2020, will have 2 seasons
One Punch Man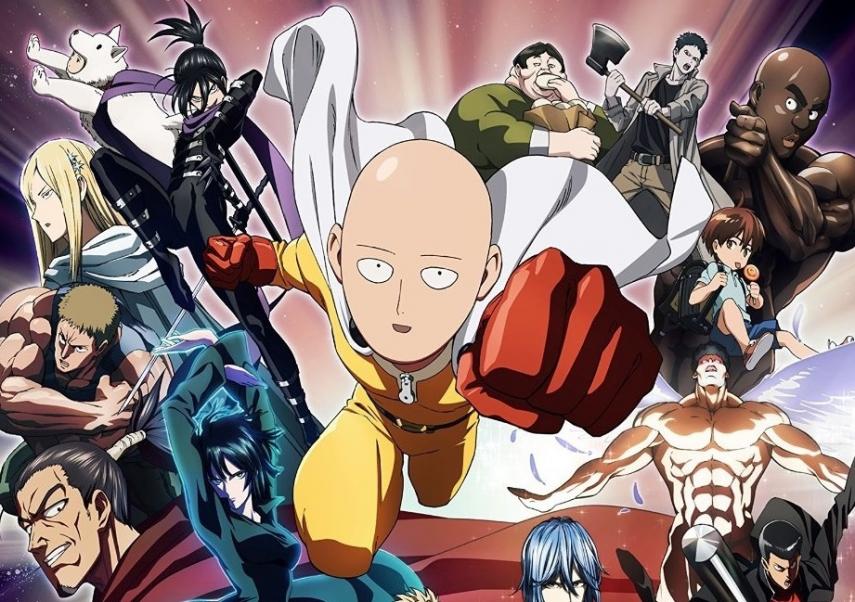 Another one of the essential animes to see in 2019 is One Punch Man. The series tells the story of Saitama, a superhero who has great strength in his fist, defeating the enemies with a single punch. Bored, Saitama goes in search of a worthy opponent, at the same time he will try to get the rest of the world to value him, since by his looks people consider him a hero from low ranked hero. The second season of One Punch Man arrived in Japan on April 2, 2019, although you can enjoy your first season on Netflix.
Dragon Ball Super

Although the first series was not as good as it should be, the truth is that the quality of Dragon Ball Super has been increasing little by little and improving like good wine. The arc of the Tournament of Power has undoubtedly gone deep among most fans of the series. Currently the manga has a new bow starring the new villain Moro.
Fullmetal Alchemist: Brotherhood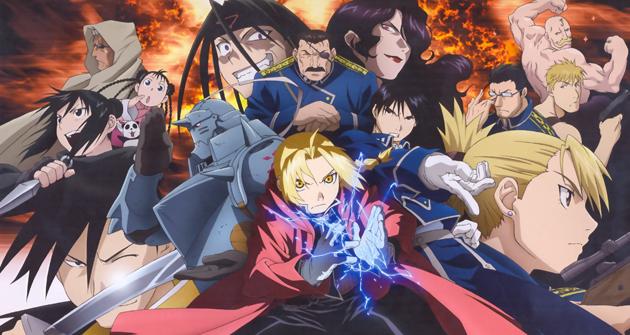 Fullmetal Alchemist: Brotherhood is one of those animes that, if you have not seen, then you haven't realized what anime actually is. Considered one of the best shonen in history, the plot of Fullmetal Alchemist: Brotherhood revolves around Edward and Alphonse Elric, two brothers who make the mistake of practicing human transmutation, one of the greatest taboos of alchemy, to try to revive their deceased mother.
This causes Edward to lose his leg and Alphonse his entire body, having to sacrifice his arm to seal the soul of his little brother in armor. The brothers will have to travel the world in search of the legendary philosopher's stone and thus be able to recover their bodies.
My Hero Academia (Boku no Hero Academia) Season 4

Boku no Hero Academia (My Hero Academia). In a world in which the majority of the population is born with superpowers, young Midoriya is one of the few who couldn't develop any power.
One day his life changes radically when he meets All-Might, his great idol, who names him an heir of his power (One For All) and thus become the greatest hero of all time. After the shocking events of the third season, Midoriya and his teammates at the UA are ready to continue their adventures in the fourth season of Boku no Hero Academia, which will arrive in Japan in October 2019.
The Seven Deadly Sins Season 4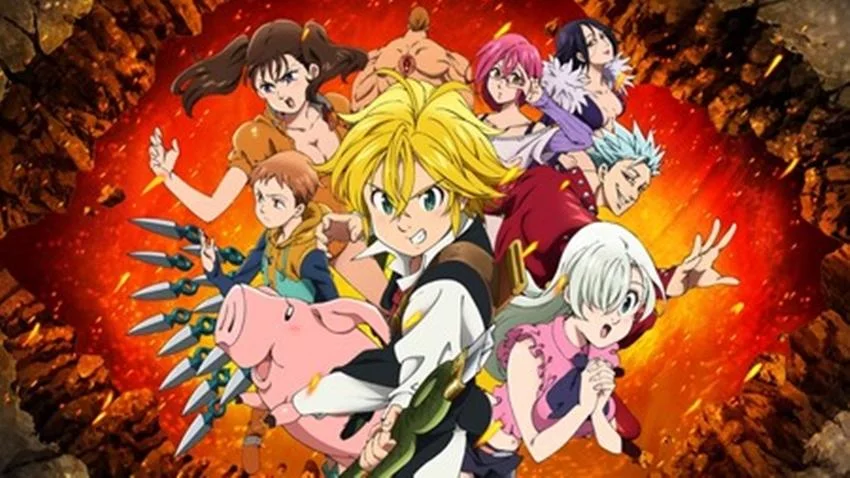 Princess Elizabeth flees from the kingdom of Britannia in search of the warriors known as the Seven Deadly Sins after discovering that they were exiled because they were accused by the Sacred Knights, who have killed the king and seized the throne.
Elizabeth will soon find the first of the warriors, Meliodas, a peculiar boy who runs a tavern with Hork, a talking pig. So begins The Seven Deadly Sins, one of the best current animes to watch in 2019. You can find the three seasons of the anime on Netflix, as well as movie The Seven Deadly Sins: Prisoners of the Sky.
One Piece
Of course, I could not miss in our selection of anime shonen to see in 2019 One Piece. Well, and to see in 2020, 2021 … Adventures of Monkey D. Luffy and his pirate band in search of the great treasure. One Piece proving to be longer than Don Quixote (Doflamingo), approaching little by little to the 900 episodes of anime. Although he starred in some of the moments of series and anime films that made us cry the most, we can not help but continue to watch with fervor and enthusiasm the great work of Eiichirô Oda.
Mob Psycho 100 II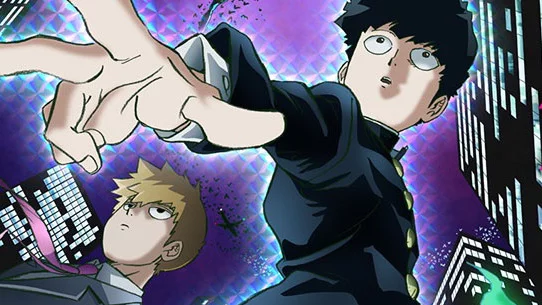 Eighth-grader Shigeo "Mob" Kageyama has tapped into his inner wellspring of psychic prowess at a young age. But the power quickly proves to be a liability when he realizes the potential danger in his skills. Choosing to suppress his power, Mob's only present use for his ability is to impress his longtime crush, Tsubomi, who soon grows bored of the same tricks.
In order to effectuate control on his skills, Mob enlists himself under the wing of Arataka Reigen, a con artist claiming to be a psychic, who exploits Mob's powers for pocket change. Now, exorcising evil spirits on command has become a part of Mob's daily, monotonous life. However, the psychic energy he exerts is barely the tip of the iceberg; if his vast potential and unrestrained emotions run berserk, a cataclysmic event that would render him completely unrecognizable will be triggered. The progression toward Mob's explosion is rising and attempting to stop it is futile.
Demon Slayer: Kimetsu no Yaiba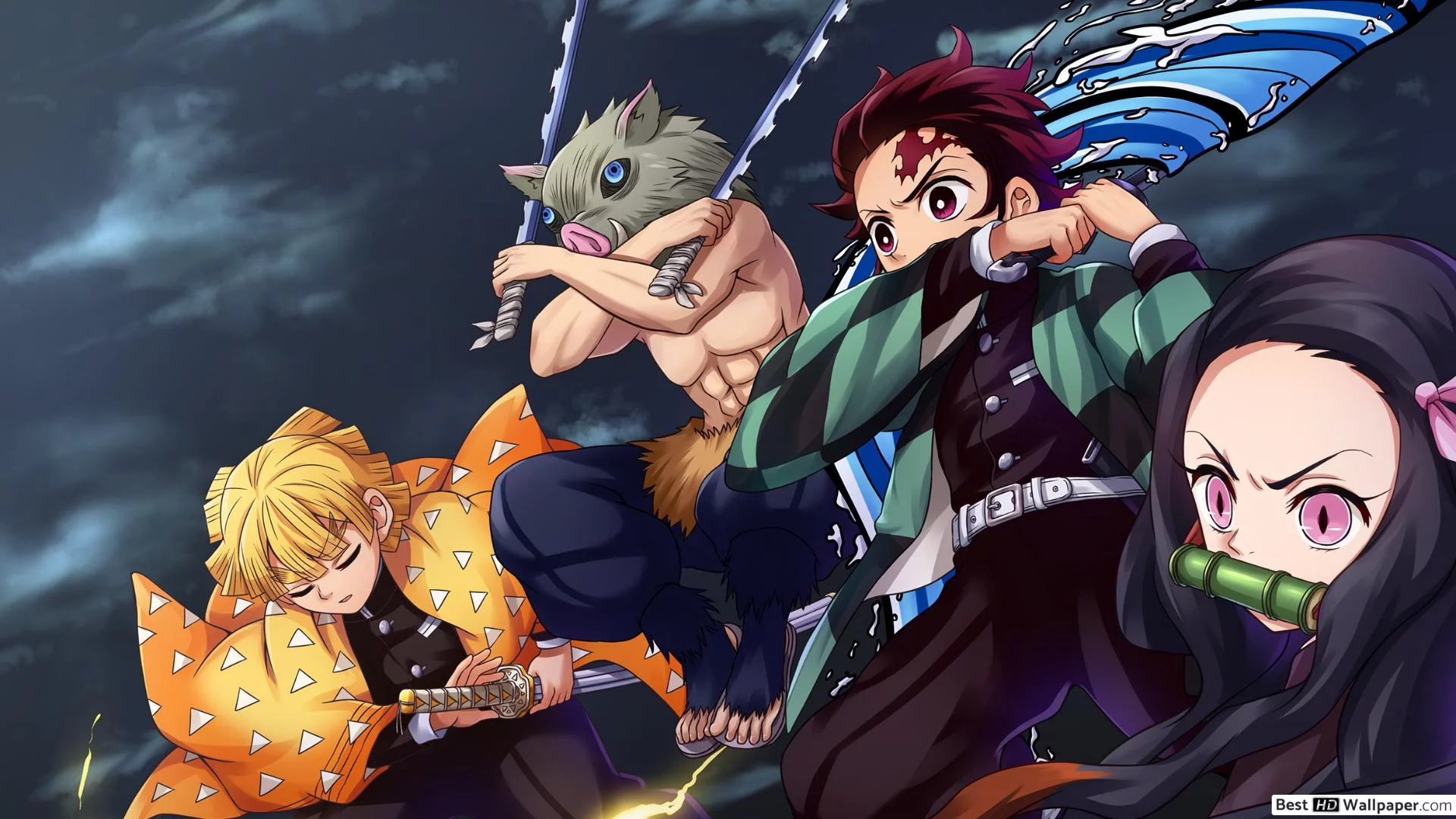 Since ancient times, rumors have abounded of man-eating demons lurking in the woods. Because of this, the local townsfolk never venture outside at night. Legend has it that a demon slayer also roams the night, hunting down these bloodthirsty demons. For young Tanjirou, these rumors will soon to become his harsh reality…
Ever since the death of his father, Tanjirou has taken it upon himself to support his family. Although their lives may be hardened by tragedy, they've found happiness. But that ephemeral warmth is shattered one day when Tanjirou finds his family slaughtered and the lone survivor, his sister Nezuko, turned into a demon. To his surprise, however, Nezuko still shows signs of human emotion and thought…
Thus begins Tanjirou's quest to fight demons and turn his sister human again.
Fire Force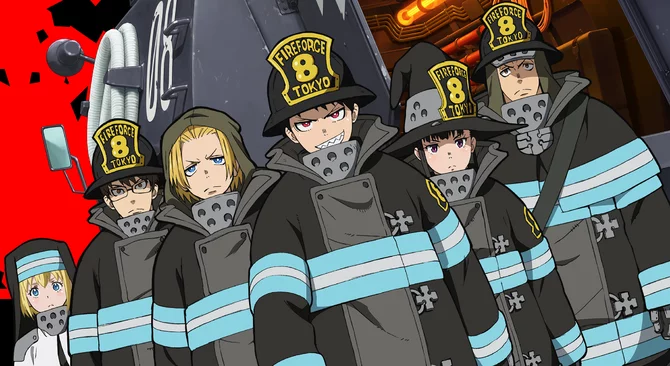 Young and eager third-generation pyrokinetic Shinra Kusakabe, nicknamed Devil's Footprints for his explosive ability to ignite his feet at will, becomes a member of the lively Special Fire Force Company 8. Upholding the brigade's duty to extinguish the blazing Infernals and lay their souls to rest, Shinra is determined to become a hero who will save the lives of those threatened by the flame terror.
However, this is not the hero's game Shinra imagined. The Fire Force is a fractured mess of feuding brigades, abnormal Infernal sightings are increasing all over Tokyo, and a shadowy group is claiming to have answers to the strange fire that caused the death of Shinra's family 12 years ago. Faced with many obstacles within and outside the Fire Force, Shinra fights to uncover the truth behind the burning mysteries that have kept him in the dark.
Dr. Stone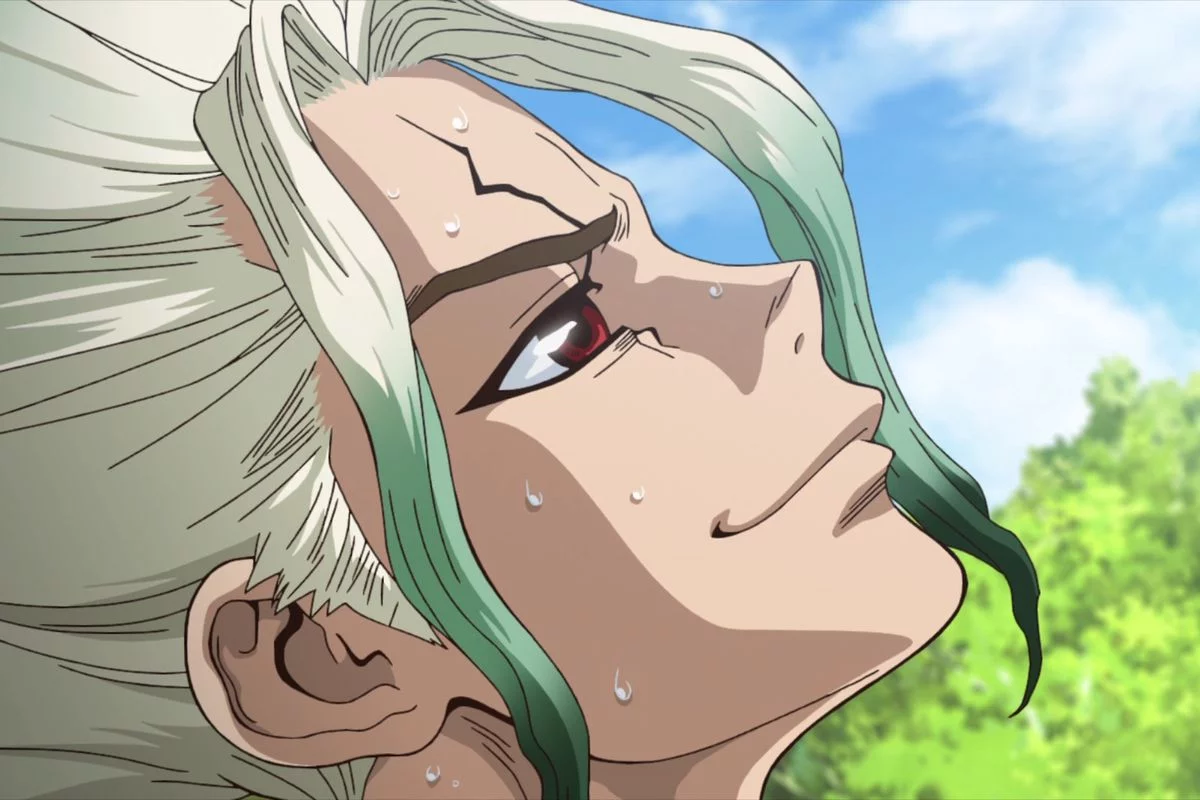 After five years of harboring unspoken feelings, high-schooler Taiju Ooki is finally ready to confess his love to Yuzuriha Ogawa. Just when Taiju begins his confession however, a blinding green light strikes the Earth and petrifies mankind around the world— turning every single human into stone.
Several millennia later, Taiju awakens to find the modern world completely nonexistent, as nature has flourished in the years' humanity stood still. Among a stone world of statues, Taiju encounters one other living human: his science-loving friend Senkuu, who has been active for a few months. Taiju learns that Senkuu has developed a grand scheme—to launch the complete revival of civilization with science. Taiju's brawn and Senkuu's brains combine to forge a formidable partnership, and they soon uncover a method to revive those petrified.
Vinland Saga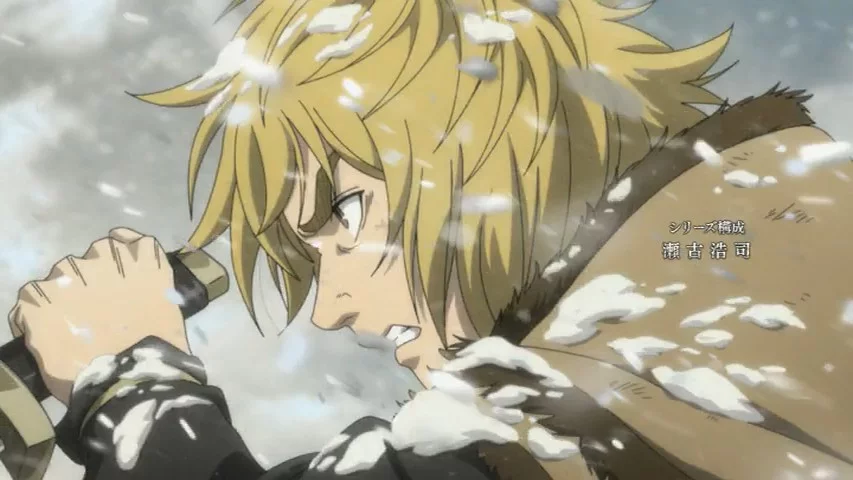 Young Thorfinn grew up listening to the stories of old sailors that had traveled the ocean and reached the place of legend, Vinland. It's said to be warm and fertile, a place where there would be no need for fighting—not at all like the frozen village in Iceland where he was born, and certainly not like his current life as a mercenary. War is his home now. Though his father once told him, "You have no enemies, nobody does. There is nobody who it's okay to hurt," as he grew, Thorfinn knew that nothing was further from the truth.
The war between England and the Danes grows worse with each passing year. Death has become commonplace, and the viking mercenaries are loving every moment of it. Allying with either side will cause a massive swing in the balance of power, and the vikings are happy to make names for themselves and take any spoils they earn along the way. Among the chaos, Thorfinn must take his revenge and kill the man who murdered his father, Askeladd. The only paradise for the vikings, it seems, is the era of war and death that rages on.
There are many more animes out there that might interest you, but sadly we cannot cover all of them in a single article. For further anime updates check out Myanimelist
Here concludes our selection of which, in our opinion, are the best shonen anime of 2019. Of course, as opinions there are for all tastes, we invite you to expose your favorite anime series to see in this 2019 through our comments section.