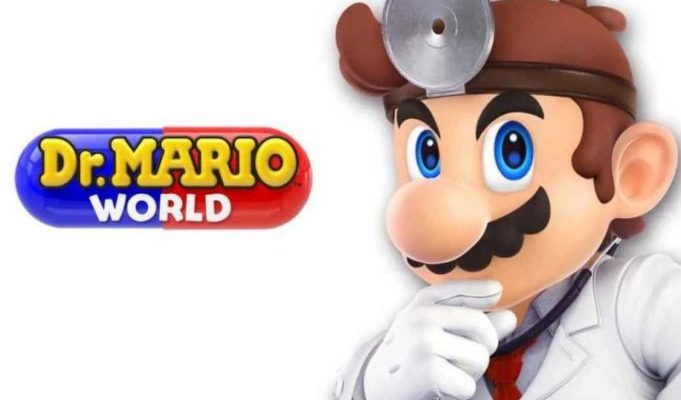 One day earlier than the initial announcement, Nintendo has just released the new Dr. Mario World on the iOS App Store, making it available to all those who have an iPhone, an iPod Touch or an iPad and on the Android Play Store
Unlike the version originally released for NES, the new smartphone version changes the gaming experience a lot, turning the gameplay upside down from an endless experience similar to that of Tetris in a Candy Crush-style puzzle game.
Also Read: Stranger Things 3: The Game available for Nintendo Switch and PlayStation 4
Among the main features of the game:
You can eliminate viruses by combining them with capsules! To do this, simply align three pieces of the same color horizontally or vertically.
Fortunately, Dr. Mario and his friends can use special abilities to eradicate viruses. You will also be able to strategically exploit the advanced pieces of the capsules to get rid of the toughest viruses.
Take the time you need, because each level has a limited amount of capsules that you can use. Plan your moves carefully and you will be able to defeat the Dr. Mario World viruses!
Medicine is a team effort! Send and receive hearts for use in Adventure mode, then show off your wits in solving puzzles!
In the Duel mode the fight against viruses becomes even more intense, since you can compete with another opponent … without using hearts!
You can find the combination that suits you best between doctor and assistants to aim to win online and get battle points to move up in rank!
If you are interested in the download (free but with the presence of in-app purchases), you will only need 194.4 MB of free space, iOS 11 or later and click on link below: