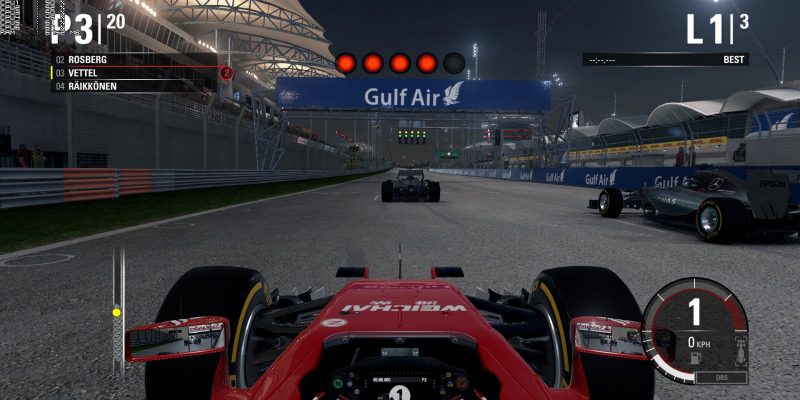 Surely if you've played some Codemasters F1 game already, you've picked up some interesting things about the game. Well, let's not discuss this now, the important thing is you know that Codemasters god some surprises for their fans this year.
Beginning pleo fact that Codemasters is bringing the launch of its annual F1 game upfront. So, the date of its release was confirmed for June 28 this year for PC, PS4 and Xbox One. And it seems that this is not the only change that is being made.
The game will come with a bold new look and also with an introduction of a 2019 specification car designed by Ross Brawn and Pat Symonds. This introduction will allow players to use their own librés options, allowing a bit more customization when it comes to multiplayer racing.
The best to come
Did you think that was all? well, we can state that the following is the most exciting part for the fans. However, it comes in the blink of an eye at the end of the short trailer. At this very moment, we see the silhouette of the current Dallara F2 car.
What fans strongly believe this suggests is that the F2 series, which meets several rounds of the F1 calendar, will be debuting in F1 2019. It is the feeder series from which the likes of George Russell and Lando Norris have emerged, and that promises a bit more diversity to the career structure.
Of course the latter part is pure speculation and nothing is fully confirmed. as the reviews of the fans are always detailed and very consistent, we can believe that this may even happen. After all, F2 in games may be one of the best and most attractive features of this year's game of the company.