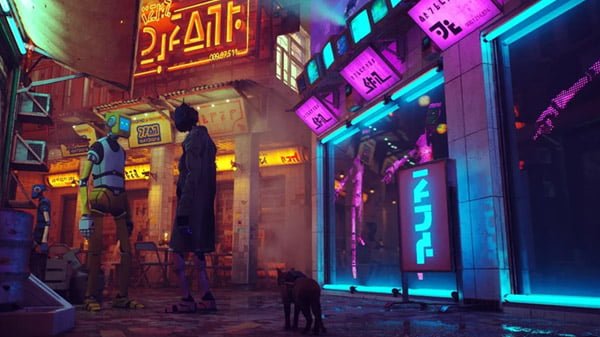 Sony brings Stray to PlayStation 5. This is a science-fiction game about a cat living in a world populated by robots. The game will be released in 2021 and Sony publishes a teaser trailer with the first images of Stray.
In the trailer, you can see how a cat with something on its back enters a future world without people but with robots. The cyberpunk-style setting seems to be situated in a Japanese city full of neon lights, in which robots work and live in poverty on the street.
The aim of the game is unknown. Nor is it known which studio is responsible for the game. It is clear that the game will be released in 2021. Sony announced the game along with the teaser trailer at its Future of Gaming event for PS5 games.