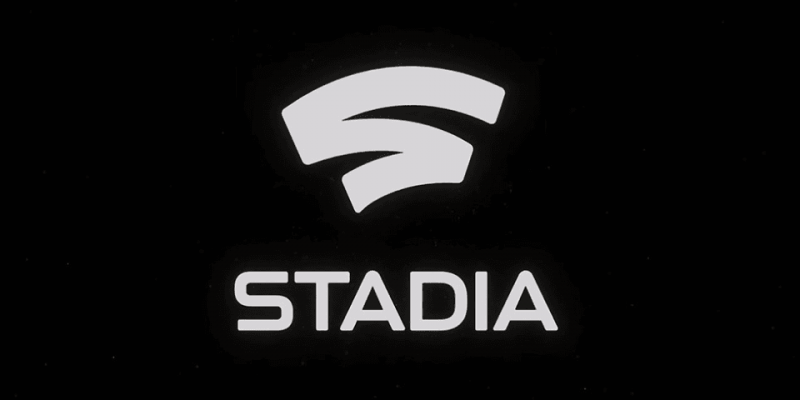 During the Game Developers Conference, which is taking place these days at the Moscone Center in San Francisco, Google announced Stadia , its first game streaming service that lets you play without installing the game.
The service will allow you to play any game on a device connected to the Internet, whether it is a smart TV, a smartphone or a tablet. It takes just five seconds to open the game and start a game, with the possibility of continuing seamlessly on another device, picking up exactly where it left off.
As we said, there is no need to install anything on your devices, or worry about patches, updates and configurations. Everything happens on Google's servers, which have prepared a network with over 7,500 fiber-optic connected nodes. The development was carried out with the collaboration of AMD, and led to the creation of a GPU capable of developing a power of 10.7 teraflops, more than double the power of PS4 Pro and 80% more than Xbox One X.
The platform on which Google Stadia runs is based on Linux and uses Vulkan to better manage game graphics. The nodes will also be equipped with custom x86 processors running at 2.7 GHz, with 16 GB of RAM (the figure refers to the sum of the system and video memory), with transfer rates up to 484 GB / s and 9, 5MB of L2 + L3 cache.
Google Stadia supports 4K playback at 60 frames per second and surround sound, but support for the 8K format may be introduced soon. It will also be possible to perform multiplayer challenges in split-screen mode thanks to the Stream Connect function, which will allow more players to compete on the same screen. Each player will see his own stream of the game and thanks to the technology each one of them will be synchronized with the others, without having been shown particularly restrictive limits to the number of contemporary players.
Thanks to artificial intelligence it will be possible to change the aspect of the game in real time, with the Style Transfer function . It will be up to the developers to integrate the function, which will make it possible to transform a football field into a Picasso or Van Gogh painting, or into anything else.

The first hardware device designed for Google Stadia is a gamepad, available in three colors (white, black and mint green), equipped with a button for sharing on YouTube and a Google Assistant button  to get the help in play, a function that however it will have to be added by the developers.
The equipment is completed by two joysticks, a F-Pad and the classic X / Y / A / B keys. The controller will connect via WiFi to the Google datacenter and allow you to immediately play the titles available. Finally, there is a button for instant game capture, with the ability to save and share content, even in 4K.
Developers will be able to publish the trailer of their games on YouTube and bring users directly into the game in 5 seconds, with the possibility, thanks to a link or button, to enter the game at any time. YouTube will be one of the driving engines of the platform, allowing, for example, with the Crowd Play function , to join an online game, passing through a queue managed by the developers, while with State Share it is possible to share a particular state of the game and let in other players right from that point.
Google promises a Parental Control system, to guarantee a safe experience even for smaller players, with options that can be customized by parents. The Mountain View giant is at the forefront of creating new content, opening its own studio, Stadia Games and Entertainment , to whose guide we will find Jade Raymond, formerly General Manager of Ubisoft and EA Sports.
However, there will be collaborations with other famous studios, and during the presentation some titles were shown such as Assassins Creed Odyssey, Doom: Eternal, NBA 2K19 and Shadow of The Tomb Raider, which suggest collaborations already in progress. In addition to Ubisoft, IdSoftware, Eidos 2 2KSports, the collaborations of Tequila Games and Q Studios are certain, but they have not brought any demos.
If you are wondering what the requirements of Google Stadia are, a 1080p / 60 frame per second game requires a 25 Mbit per second connection, while for 4K games, at least 30 Mbit / s is required.
Google Stadia will arrive in the USA, Canada and Europe during 2019, but for more details on the titles present at the launch, on the countries covered and on the costs we will have to wait until next summer. For more information, register on this page and receive information on future developments.