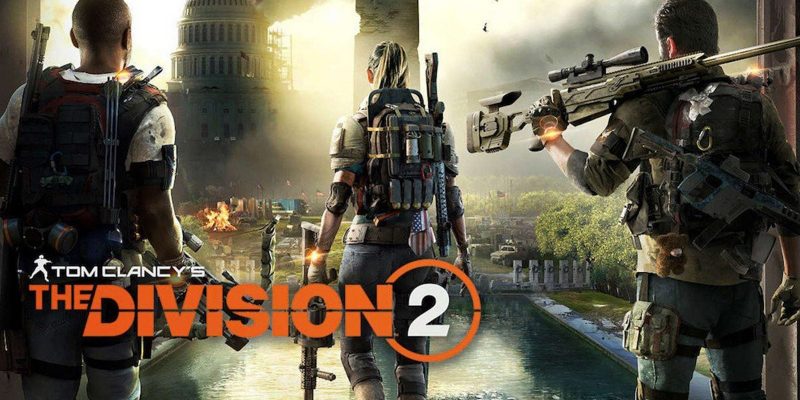 The Division 2 is offered alongside Uplay instead of Steam in the Epic Games Store. The Ubisoft CEO now talks about the reasons: They want to have more Uplay users.
The Division 2 appears next to Uplay also in the Epic Store. Ubisoft's CEO now explains why.
The Division 2 will not be released on Steam and instead will be sold through the new Epic Games Store. You can still find the game on Uplay. Ubisoft CEO Yves Guillemot now said why they preferred to go to Epic instead of Steam: they wanted to get more players to use Uplay .
The information comes from Ubisoft's conference call on the company's earnings. In the third quarter of 2018, the publisher and developer studio was doing well and record sales are expected for the fourth and the whole year. The division 2 should also be responsible for this.
Epic instead of Steam for more Uplay users
As the studio announced, the private beta of the title recorded record player numbers. An open beta phase will follow in early March, which you can also attend without registration.
In this context, Guillemot also mentioned that it looks particularly good on the PC and then went into it, why they decided against Steam and The Division 2 in addition to Uplay would rather publish in the Epic Store. The reason is surprising: We want to get more people to use Ubisoft's in-house distribution platform Uplay.
[penci_blockquote style="style-2″ align="none" author=""]"There are an increasing number of distribution platforms, battling for good content. With this agreement, we saw a chance to make more players on our own store carefully while supporting a partner who appreciates our games and provides better conditions. [/penci_blockquote]
First signs support this decision: there are more pre-orders on the PC than for the first The Division and six times more people ordered on Uplay, and we believe this deal will be a positive decision for Ubisoft in the long term. "
Here, Guillemot is also on the better terms in the Epic Games Store. For every sale, the developers only have to pay 12% royalties to Epic. Steam taxes are based on the number of sales .