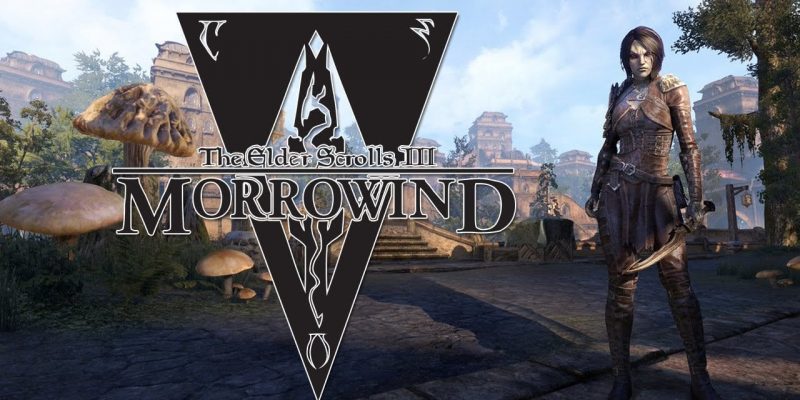 You can play The Elder Scrolls 3 that will be available without paying anything at all. But do not forget that it is only until 31 March. You can download a copy of the game The Elder Scrolls III: Morrowind and experience the RPG version online.
The Elder Scrolls is celebrating the 25th anniversary and for everyone to celebrate together this special date, Bethesda, will leave it free for anyone who wants to play for a limited time, until the 31st of March, the game The Elder Scrolls: Morrowind for PC.
To take advantage of this promotion just follow a few small steps:
1 – To download the free copy of the game The Elder Scrolls Morrowind, go to the official website of Bethesda and register for a free account, or if you already have one, log in with your access data. Please note that the offer will only be valid until next Sunday, March 31st.
2 – Once the account has been registered for free or logged in, click here to access the page where you can enter the permission codes, and enter the following promotional code: TES25TH-MORROWIND and for the process to be complete, click "Redeem".
3 – Finally, to finish this easy, click to download the Bethesda initiator and automatically install the game Elder Scrolls III: Morrowind on your PC.
Now, just play and have fun!
In addition to this generous offer, Bethesda also gives you the opportunity to experience numerous existing promotions by March 31, and let them try The Elder Scrolls Online for free on PC, Xbox One and PlayStation 4, where the base version of the game and the visit to the Morrowind region is accessible to all.