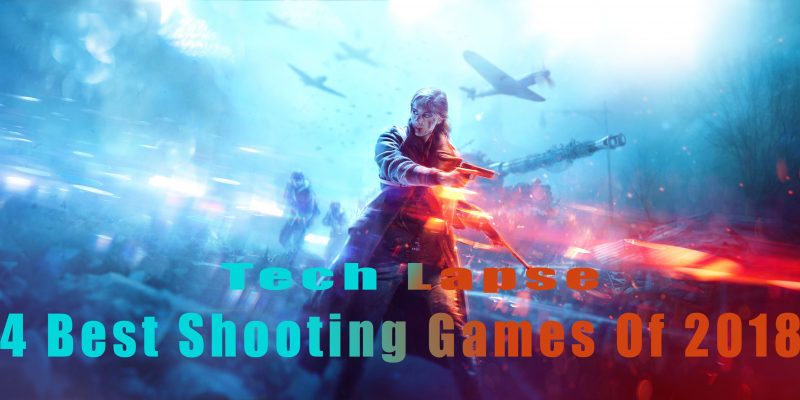 You really can't get more action than you get with shooting games. Whether they're third person shooters, first person shooters, or somewhere between, you're usually in for tons of bullets, explosions, and mayhem.Here are Top 5 Shooting Games of 2018
Battlefield V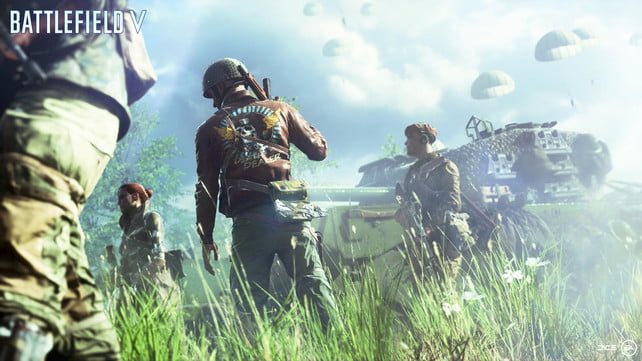 For PlayStation 4, Xbox One and PC.
Enter mankind's greatest conflict with Battlefield™ V as the series goes back to its roots with a never-before-seen portrayal of World War 2. Lead your squad to victory in all-new multiplayer experiences like the multi-map Grand Operations. Fight across the globe in the single-player War Stories campaign. Assemble your Company of customized soldiers, weapons, and vehicles – then take them on an expanding journey through Tides of War. This is the most intense, immersive, and innovative Battlefield yet. You will never be the same.
Call of Duty: Black Ops IIII
For PlayStation 4, Xbox One and PC.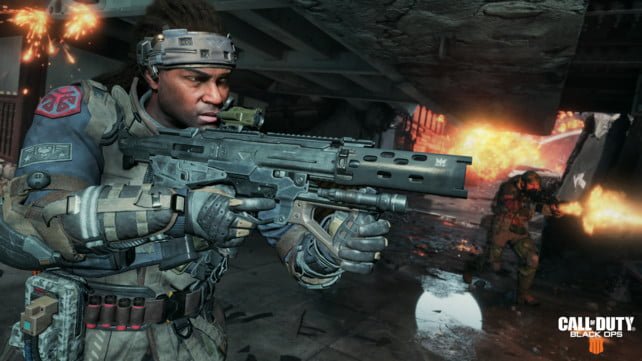 Black Ops returns. Featuring gritty, grounded, fluid Multiplayer combat, a massive Zombies offering with 3 full undead adventures at launch, and Blackout, where the universe of Black Ops comes to life in one huge battle royale experience featuring the largest map in Call of Duty history, signature Black Ops combat, characters, locations and weapons from the entire Black Ops series. Soldier up for all-out combat – tailor made for the Black Ops community. [Treyarch]
Far Cry 5
For PlayStation 4, Xbox One and PC.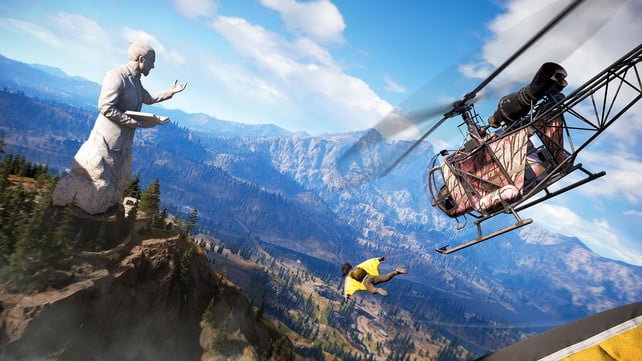 Developer Ubisoft maintains high and low that their game  Far Cry 5  is not a FPS game at all. They call it an "open-world action game that happens to be played in the first person." That is correct: if you just want to shoot and pop, you better look elsewhere. In Far Cry 5 you are mainly engaged in exploring a vast, violent world – based in the American state of Montana, where a fictional and unscrupulous sect holds sway. The end of the game was one of the most shocking surprises.
Fallout 76
For PlayStation 4, Xbox One and PC.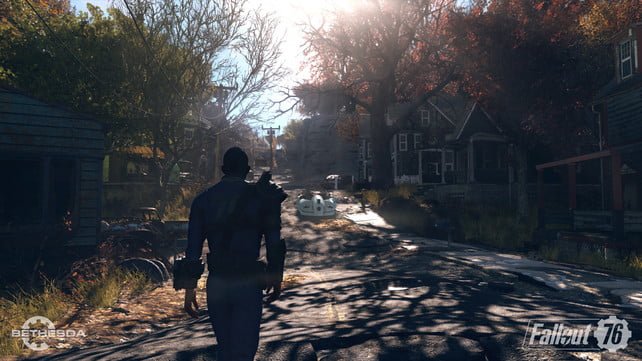 Another game that is not strictly a first-person shooter. The main goal of the game is to upgrade the skills, weapons and armor of your main character as much as possible. You do this in a post-apocalyptic world, where shooting at opponents is the main source of action. What makes it interesting is that those opponents are not computer-controlled characters, but other players of flesh and blood that you share this game world with. 
Firewall: Zero Hour
For PlayStation 4 with PlayStation VR.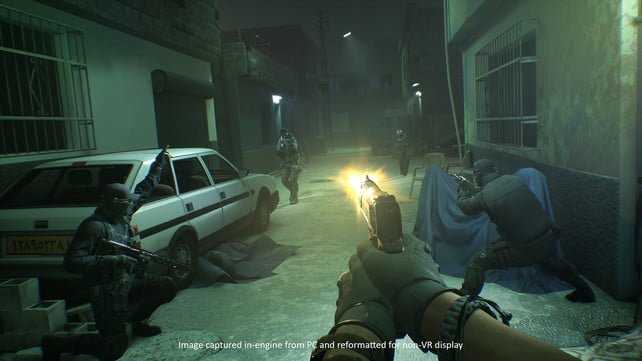 Finally, we would like to highlight this powerful first person shooter:  Firewall: Zero Hour  (available only for PlayStation VR). Anyone who likes to play with friends has a firm grip here: in Firewall: Zero Hour you get multiplayer firing with four to four players. Together you fall into strongholds (or defend them). This VR game is so realistic if you close one eye inside the VR glasses, you can look through the laser sight of your machine gun on a flat screen (or in real life), just like in a normal first-person shooter.
Rainbow Six Siege