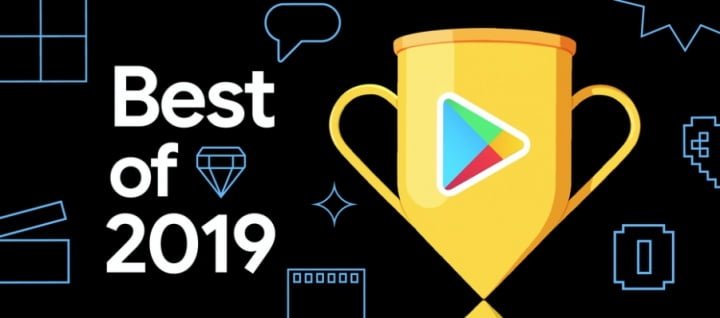 Top 2019 Android Apps: Mobile apps are part of our lives and every day there is news coming to the app stores. The Play Store that houses not only apps, games, books and movies is one of the giants in this segment dedicated to Android.
In 2019, these were the standout content that deserved the title of best of the year.
Top 2019 Android Apps & Games
The Play Store voted their content and Android users were sovereign. Video Editor – Glitch Video Effects was named best app by the users. However, the title of best app overall went to Ablo.

Ablo is therefore a communication app that connects people all over the world. Without language being a barrier.
In the gaming world there is no doubt. After all, the newcomer Call of Duty: Mobile was the best release of the year in the gaming universe.
In fact, the game already has over 50 million downloads. It also has a 4.5-star rating, made by almost 6 million users. The game is among Top 2019 Android Apps
2019 Books and Movies
In the movie universe, Marvel Studios' Avengers: Endgame received the title of best movie of the year on the platform, and was also the best-selling movie throughout the year.
Aquaman , A Star Is Born , Marvel Studios' Captain Marvel and Spider-Man: Into The Spider-Verse were also featured as bestselling films. Also, in the TV series category the highlight goes without a doubt to Game of Thrones and The Walking Dead.
Finally, Alvin Schwartz's Scary Stories to Tell in the Dark was the book with the title of best e-book of the year by users. However, it was EL James' The Mister, the bestseller in the Play Store. Already Becoming Michelle Obama was the best-selling audio book.
Enjoy your holidays with Top 2019 Android Apps, Games, Movies and Books before the new year's sun arrives.
Read also: 20 Paid Android Apps Now Free on Google Play Store for Limited Time