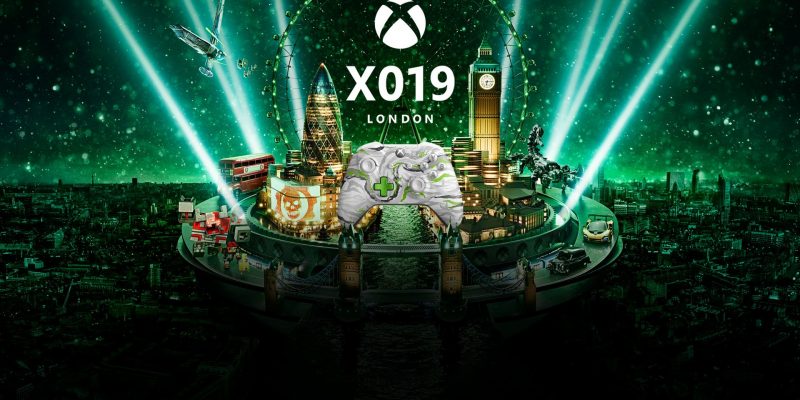 The Xbox-themed event called X019 has not yet ended. A roundup of news for all PC and Xbox gaming enthusiasts. Without delay, let's discover all the new titles that will arrive from here to next year!
Project xCloud will arrive in 2020
Of the more than 50 new titles announced, 25 of these will join the public preview of Project xCloud. We're talking about titles like Madden NFL 20, Devil May Cry 5 and Tekken 7.
In 2020 Microsoft will bring Project xCloud to Windows 10 PC and other devices. At moment the concentration is all about the user experience, right now the company is expanding support for multiple Bluetooth controllers, including the Sony DualShock 4 wireless controller and Razer gamepads. Moreover, in 2020 the preview of Project xCloud will also arrive at new markets, as well as allowing players to stream Xbox games that they already own or purchase.
X019: The titles to keep an eye on
The Artful Escape
A new preview of The Artful Escape was unveiled during Inside Xbox. Developed by Beethoven and Dinosaur and published by Annapurna Interactive, The Artful Escape tells the story of Francis Vendetti as he embarks on a multi-dimensional journey to create his theatrical character. The Artful Escape is an action-adventure video game, with a sentimental message about what it means to find your real self.
Tell Me Why
Dontnod Entertainment has not yet finished Life is Strange 2, but is already preparing its next adventure. Tell Me Why is the story of twins, Tyler and Alyson, as they explore the fleeting nature of memory. The twins dive into their memories together and the player must determine which memories are true, and which are not. Tell Me Why will arrive on Xbox One and PC by summer 2020.
Bleeding Edge
The game dedicated to the hero and centered on the melee action of Ninja Theory received a brand-new trailer showing most of the Bleeding Edge cast. Ninja Theory will bring Bleeding Edge on Xbox One, Windows 10 and Steam on March 24th 2020.
West of Dead
This top-down shooter called West of Dead is set in the imaginary city of Purgatory, in 1888 Wyoming. The plot is at least surreal: you are a dead cowboy who has to put some other spirits in line. The open beta version of West of Dead is available on Xbox One now.
Grounded
The first game of Obsidian Entertainment with the Xbox Game Studios label that is not a role-playing game has arrived, and it's called Grounded ! It's a survival game in which your character has been reduced to tiny dimensions like Ant-Man, the size of an ant in practice. Grounded is a mix of survival and construction mechanics, in which a single player or a cooperative team of four players fight to thrive in a world where insects are a threat. Grounded will arrive at Xbox Game Preview in the spring of 2020.
Everwild
The Rare studio worked on a brand new Xbox One project called Everwild. In an ethereal forest full of unique creatures, an old woman starts communicating with animals. There have been very few details beyond that, and we do not yet know the game mechanics or a certain release date, but it is rare to see the birth of a game that is completely outside of everything we find to date.
X019: the complete list of announced games
New games available immediately on Xbox Game Pass:
Age of Empires II: Definitive Edition  (PC)
Age of Wonders: Planetfall  (Console, coming soon to PC)
Hearts of Iron IV: Cadet Edition  (PC)
LEGO: The Ninjago Movie Video game  (Console)
Rage 2  (Console & PC)
Remnant: From the Ashes  (Console)
The Talos Principle  (Console & PC)
Tracks: The Train Set Game  (Console & PC)
In the coming months and during 2020 they will also arrive on Xbox Game Pass:
Carrion (Console & PC) – ID @ Xbox
Cris Tales (Console & PC) – ID @ Xbox
Cyber ​​Shadow (Console & PC)
Darksiders III (Console & PC)
Double Kick Heroes (Console & PC) – ID @ Xbox
Drake Hollow (Console & PC) – ID @ Xbox
Edge of Eternity (Console & PC) – ID @ Xbox
Final Fantasy VIII: Remastered
Final Fantasy IX
Final Fantasy X: HD Remastered
Final Fantasy X-2: HD Remastered
Final Fantasy XII: The Zodiac Age
Final Fantasy XIII
Final Fantasy XIII-2
Lightning Returns: Final Fantasy XIII
Final Fantasy XV
Forager (Console & PC) – ID @ Xbox
Haven (Console & PC) – ID @ Xbox
It Lurks Below (Console & PC) – ID @ Xbox
Levelhead (Console & PC) – ID @ Xbox
Life Is Strange 2: Episodes 4 & 5 (Console)
My Friend Pedro (Console / PC)
Pandemic (PC)
PHOGS (Console & PC) – ID @ Xbox
She Dreams Elsewhere (Console & PC) – ID @ Xbox
SkateBird (Console & PC) – ID @ Xbox
Streets of Rage 4 (Console & PC) – ID @ Xbox
Scourge Bringer (Console & PC) – ID @ Xbox
Supraland (Console) – ID @ Xbox
Tekken 7 (Console)
Touhou Luna Nights (Console & PC) – ID @ Xbox
The Escapists 2 (Console)
The Red Lantern (Console) – ID @ Xbox
The Red Strings Club (PC)
The Witcher 3: Wild Hunt (Console)
Vambrace: Cold Soul (Console & PC)
West of Dead (Console & PC)
Yakuza franchise (Console & PC) Yakuza 0
Yakuza Kiwami
Yakuza Kiwami 2
Xbox Game Studio titles will require a subscription:
Bleeding Edge (Console & PC)
Grounded (Console & PC)
Microsoft Flight Simulator (PC)
Minecraft Dungeons (Console & PC)
Ori and the Will of the Wisps (Console & PC)
Tell Me Why (Console & PC)
Wasteland 3 (Console & PC)
Enjoy now the video presentation of the new games, directly from the official account of Xbox Game Pass!