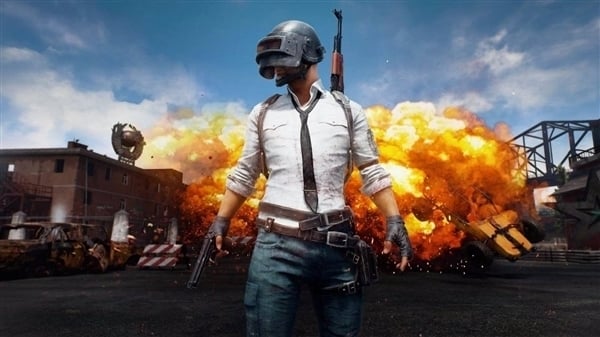 PUBG Mobile announced new update through in-game notification, which includes the most awaited Zombie Mode.
PUBG Mobile servers will be taken offline for maintenance from 00:00:00 to 08:00:00 (UTC) on February 18. The Update will be pushed to Google Play Store & App Store on February 19.
Starting February 19 players will be able to hunt down Zombies in PUBG Mobile.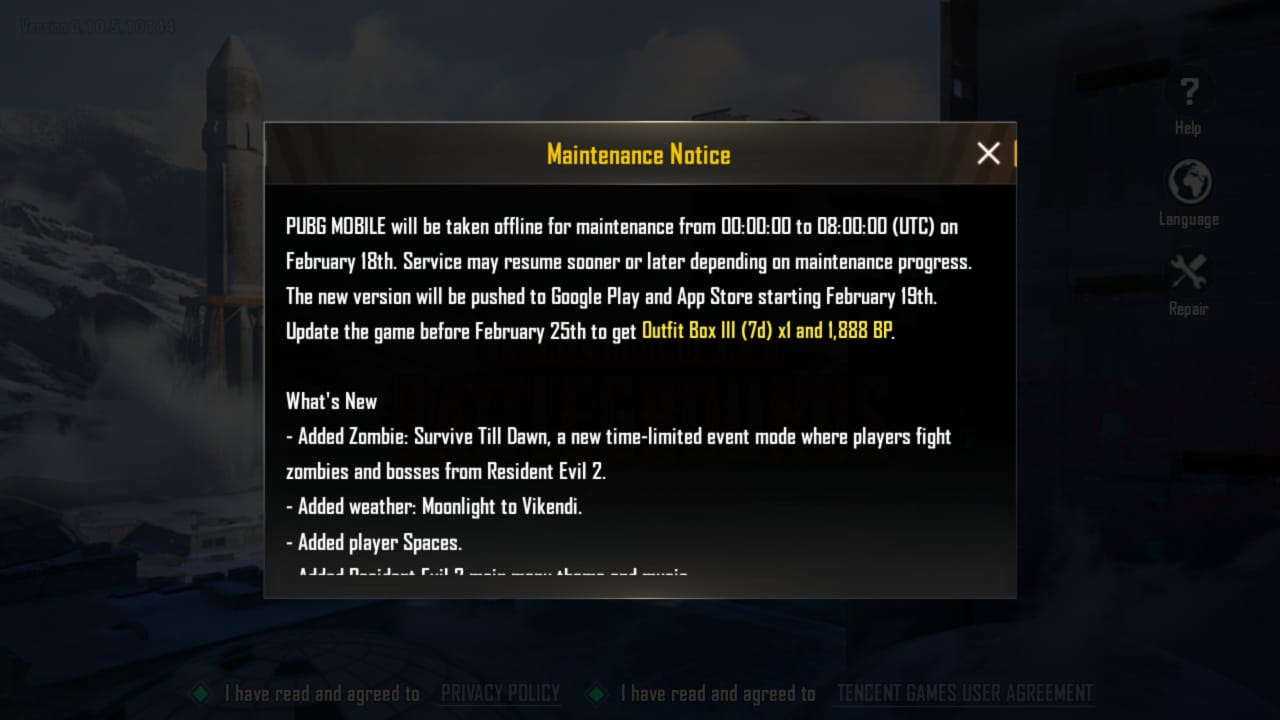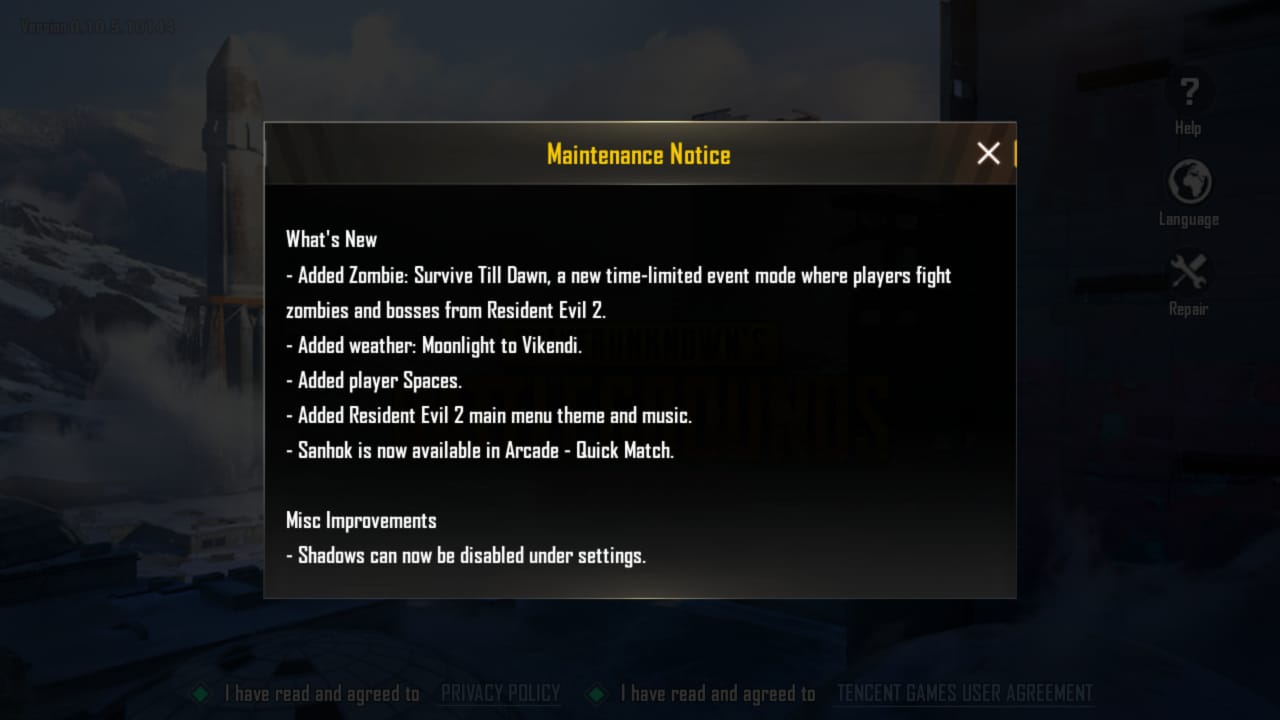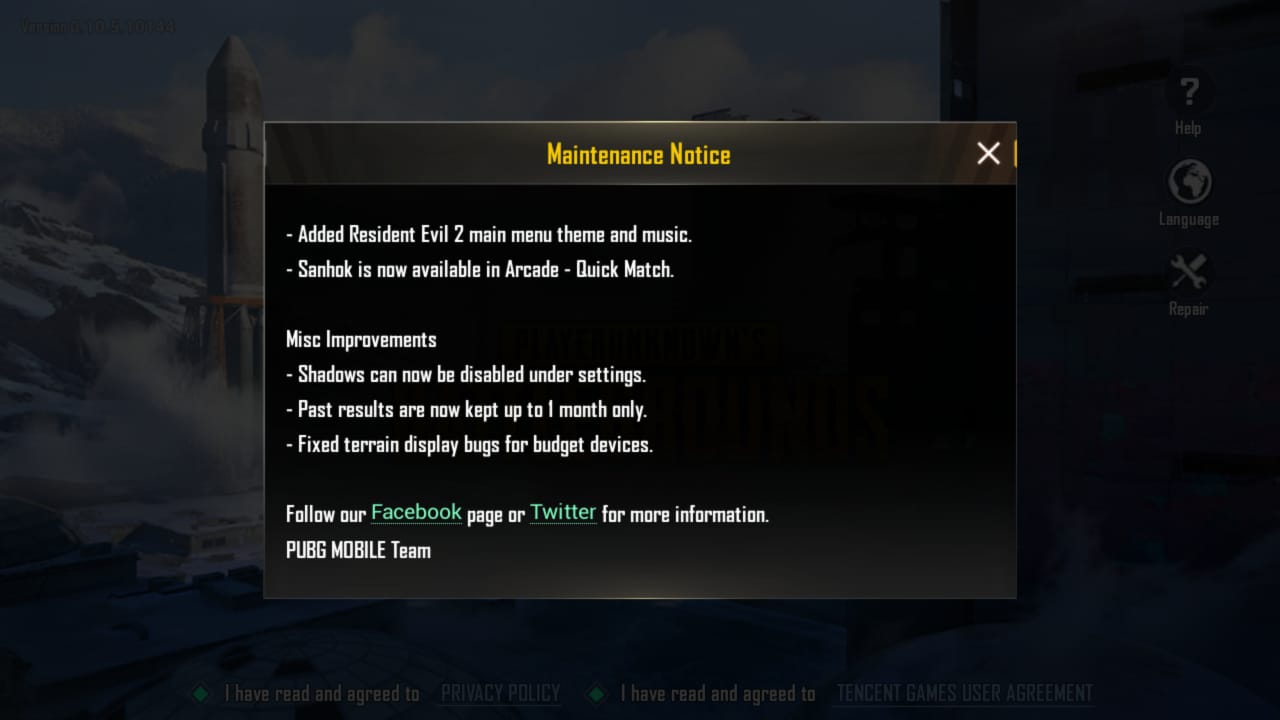 Besides the Zombie mode, previously leaked BC to UC currency conversion feature as well as PUBG Mobile Prime and Prime Plus subscriptions are expected to skip this update. This means that Tencent Games is going to take it slow. A new weapon called the G63C gun is also said to arrive soon, but not in the upcoming 0.11.0 update.
This combination of PUBG's battle royale gameplay mechanics of shooting, looting, and running well with Resident Evil 2's zombies. The pace of play feels hectic despite its smaller player count, forcing you to be more wary of your surroundings than usual due to multiple threats in play.