Global
5 Coronavirus Malware Threats And How to Avoid Them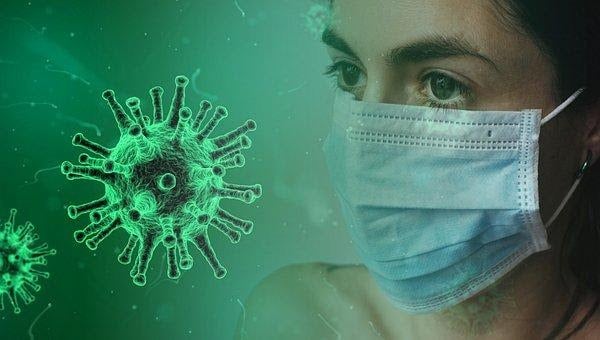 5 Coronavirus Malware Threats – And How to Avoid Them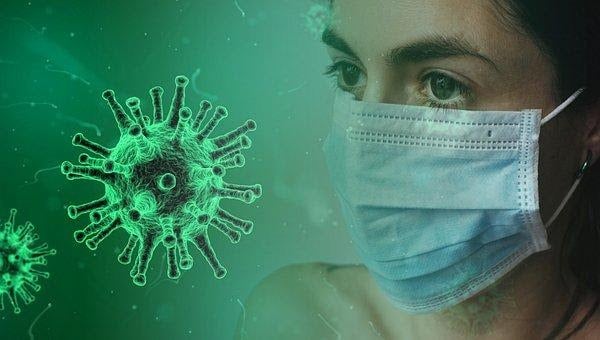 The novel coronavirus, also known as COVID-19, is the first truly deadly global pandemic to strike in more than 100 years, and it's safe to say that everyone's freaking out. Scammers and other cybercriminals are capitalizing on this by manipulating users' fear of COVID-19 to trick them into downloading ransomware, trojans, cryptostealers and more.
That's why it's especially important to be vigilant when you're online. Many coronavirus-related malware threats are designed to look like official email announcements from the Centers for Disease Control (CDC) or the World Health Organization (WHO), and criminals are counting on victims' fear and uncertainty to drive them to download unsafe attachments or click on dodgy links. Let's take a look at some of the most common coronavirus malware threats, and what you can do to protect yourself from them.
1) Fake COVID-19 Maps
Local and national leaders, public health officials, and individuals alike have found COVID-19 maps useful for tracking the spread of the virus and understanding the progress of the pandemic in specific areas. But while legitimate organizations like the CDC and the WHO are releasing real maps showing COVID-19's spread, scammers are using fake ones to encourage marks to download malicious software.
One such map masquerades as a live COVID-19 infection tracker produced by Johns Hopkins University. In fact, it is a malicious website that prompts you to download a software package that doesn't need to be installed, but appears to display a real COVID-19 map. Hackers use this malicious software to install the info-stealing AZORult program on your computer, which snatches passwords, credit card info, user names, and other personal data stored in your browser. Scammers can also use it to download additional malware onto your device.
Avoid this threat by being smart about COVID-19 spread maps. If you must install one, research the developer and read online reviews of the software first.
2) RAT Malware
Remote-access-Trojan (RAT) malware allows hackers to steal your files, take screenshots of your device, rearrange your directory, and more. RAT malware comes in the form of an email purporting to be from the Mongolian Ministry of Foreign Affairs and claiming to provide information about COVID-19 prevalence. The email will encourage victims to open an attachment for more information, but the attachments contain malicious RATs. 
You should always be wary of phishing emails, but perhaps now more than ever. Check the email address to make sure it matches the organization the sender claims to be representing. Scrutinize the email for spelling and grammar mistakes. Avoid clicking on any links or opening attachments from unknown senders, and remember that no legitimate email will ask you for login or personal information.

3) CoronaVirus Ransomware
Coronavirus isn't just the name of a deadly pandemic – it's also the name of a new ransomware threat being spread by the fake system-optimization website WiseCleaner. CoronaVirus ransomware encrypts your computer and demands a ransom in BitCoin to regain access to your device and files.
You should never pay a ransomware ransom, but instead you should use a comprehensive ransomware removal tool. Not only does paying the ransom encourage more ransomware attacks, you often won't get your device back, and if you do, there could still be malware on it.
4) The Kpot Infostealer
Speaking of malware that could still be on your computer after a ransomware attack, hackers will use ransomware to install the Kpot Infostealer, which has also been implicated in the fake COVID-19 map scam, onto victims' systems. The Kpot Infostealer nabs passwords, cryptocurrency keys, and other private information from victims' devices. 
Scammers know that their CoronaVirus ransomware scams aren't going to generate much in the way of ransom payments, so they're counting on malware like Kpot to get their payday instead. That's why it's so important to be diligent about avoiding phishing emails and to run a comprehensive security solution that will protect against ransomware and other malware.
5) Trickbot Malware
Users in Italy, which has been particularly hard-hit by the COVID-19 virus, have already reported being targeted by the malware Trickbot, which is also delivered in the form of a phishing email. Users have reported an email that claims to from the Italian director of the WHO, a Dr. Penelope Marchetti, and which contains a malicious Word attachment that purports to offer users information to help them protect themselves from COVID-19. As COVID-19 spreads rapidly in other parts of the world and additional countries anticipate high death tolls, users can expect the Trickbot malware to follow.
COVID-19 is scary, and cybercriminals are manipulating that fear to make a quick buck. You have enough problems without compromising your personal data and financial security. Be as careful online as you are when running essential errands, and you and your family will weather this pandemic and come out the other side as strong and healthy as ever.