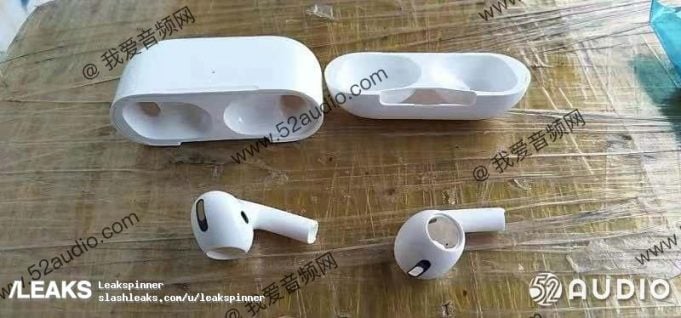 AirPods 3, after the probable integration of some sensors for monitoring biometric parameters, we rely on the first beta of iOS 13.2 to reveal the possible design of the new generation.
According to 9to5mac who identified these details, the model code B298 is present on iOS 13.2 beta. A new icon of true wireless headphones from Apple was also discovered, which would reveal, without apparent doubt, the presence of an active environmental noise cancellation system (ANC) to be used with the new " focus mode" finally, as if the temples of the current versions weren't enough, AirPods 3 should have a more squared shape and with a longer elongated temple.
From the leaked images it seems that the case of the AirPods 3 is slightly lower but wider than that of the first two generations. What about improve support for wireless charging?
Coming out of the clues found in iOS 13.2 and paying attention to the rumors that have emerged on the web so far, AirPods 3 should have better passive acoustic isolation and better resistance to water and dust.
Although nothing has emerged with regard to audio quality, we expect it to be improved, also because everything can be said of the first two generations of AirPods except that they sound good like the competition in the same price range.
However, the truth about the new AirPods 3 should be discovered in the coming weeks, with their possible presentation simultaneously with that of the MacBook Pro 16 and the new iPad Pro.