Global
AirPods Pro: Impossible Repair and Same Build as the Previous Model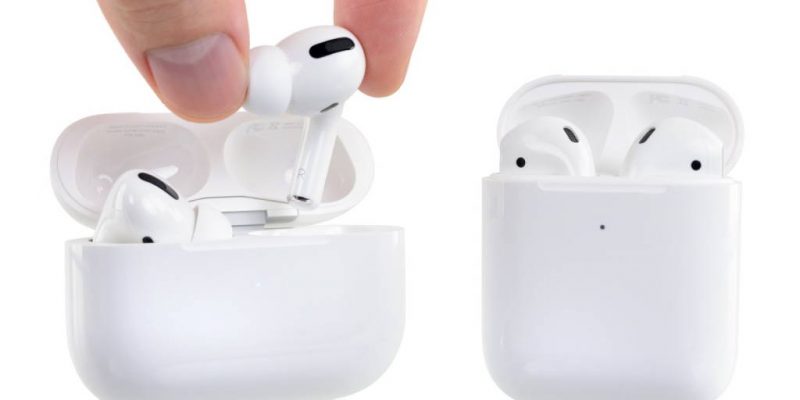 After many rumors and a lot of information leaked by Apple's partners, the AirPods Pro recently hit the market. Its presentation was discreet, and Apple merely showed the world this news.
With arrival on the market now, it is important to see the design and also its interior. IFixit has already tested them and given you us repair note. Unfortunately it is zero and there is no hope of replacing parts.
AirPods Pro X-ray
It is normal for iFixit to handle new equipment and evaluate it from the inside out. Not only do they look at their construction, but also their degree of repair, always based on how they are created.
With Pro AirPods happened the same as always happens, which are opened and evaluated hearphones. Its construction is not a problem, but the issue is its degree of repair. This is null and there is no way to solve problems.
IFixit dug inside
Overall, and what iFixit has discovered, its construction is all the same as previous models. All the different elements are placed inside the box and then glued inside.
This is precisely where the problem of reparation lies. Once glued, it is virtually impossible to remove components without damaging them. The process of putting them back in their original position also turns out to be impossible.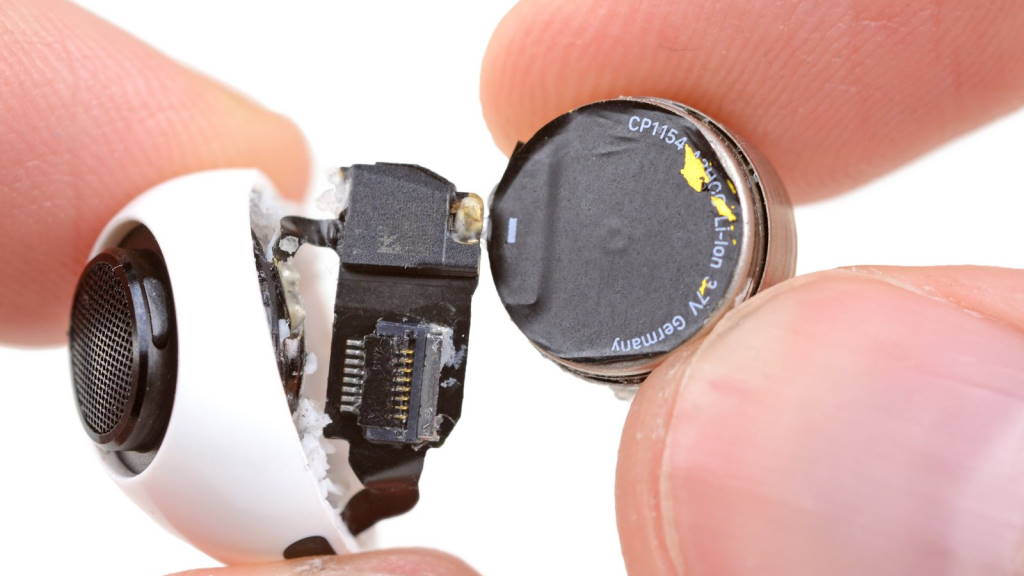 Your AirPods Pro repair is void
With more internal components, the weight of AirPods Pro turns out to be slightly higher than the previous model. Each phone weighs 5.4g while the charging box has risen from 38g to 45.6g.
A curiosity found is in the drums. This is the same as what Samsung has in the Galaxy Buds. Apple decided to complicate things a bit and soldered this component to an internal cable. Therefore, replacement or repair is impossible.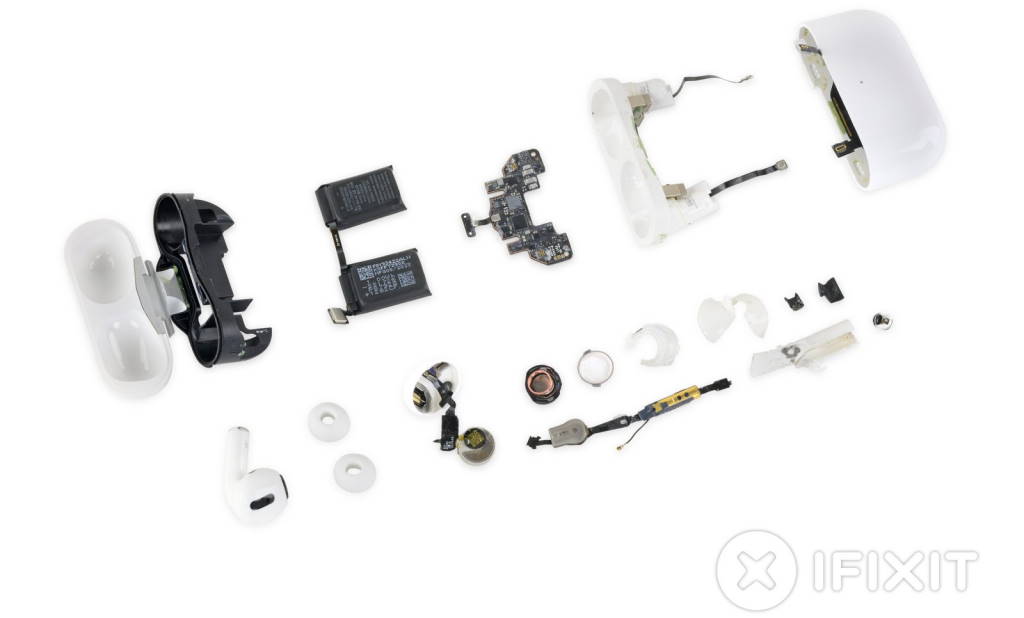 A construction identical to the previous AirPods.
One element that apparently can be recycled is the outer casing of each phone. However, Apple prefers to make its complete replacement, not offering any possibility of exchange.
Like the previous generation, AirPods Pro can be replaced individually, with Apple charging $89. This figure does not exist yet in Portugal, but should be around 100 euros.