Global
Alibaba again hit sales record with Singles Day highlighted!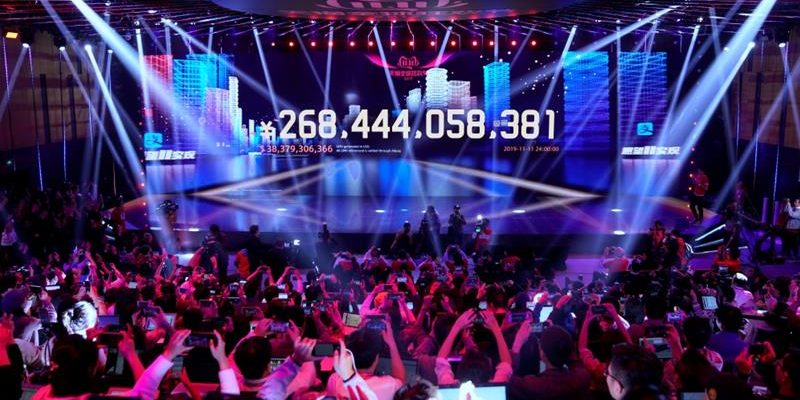 In this last quarter of 2019 there are several special occasions to captivate the purchase of goods. Big chains use big promotions that result in huge sale. Like yesterday, Alibaba Singles Day, when Alibaba broke another record!
The company behind AliExpress currently sells more on Singles Day (11.11) than it does on Cyber ​​Monday or Black Friday!
For many, November 11 has no special meaning. However, in Asia, Singles Day was created, which today is a worldwide phenomenon! Large e-commerce chains create captivating promotions that result in sales records, Like Alibaba Singles Day.
Thanks to the Internet, people from all over the world can enjoy these discounts. In addition, this day ends up giving the 'starter' for holiday shopping.
For Alibaba, the company behind the well-known AliExpress, it was a busy day! The company has sold $38.4 billion worldwide. Compared to last year there is a growth of 26%, about US $7 billion.
The final numbers coming in! #Double11 (US$38.4 billion) pic.twitter.com/LIhkaK4aJN

— Alibaba Group (@AlibabaGroup) November 11, 2019
For the Chinese group, November 11 is already more important than Cyber ​​Monday or Black Friday! In the first hour of the event, products worth $21 billion were already sold.
After all, its importance is no longer restricted to China alone. United States of America, Japan, Korea, Australia, Germany, France, United Kingdom and Italy are among the countries that stood out on this day of promotions.
This is the beginning of the Christmas shopping rush. At this time there is always a considerable increase in the purchase of consumer goods and the big chains want to take advantage of it.