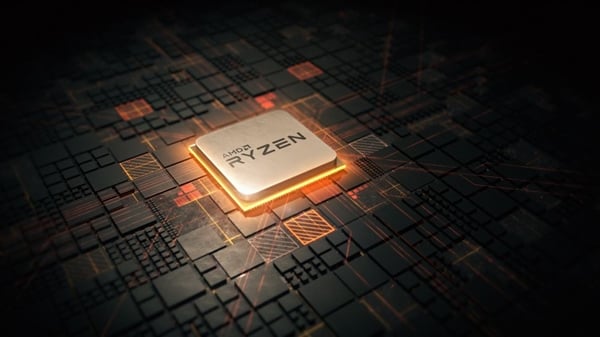 AMD has announced the global availability of the new AMD Ryzen Pro 3000 CPUs for desktop systems, along with AMD Athlon Pro processors. Starting from the last quarter of 2019, HP and Lenovo will equip the new workstations with the Ryzen Pro and Athlon Pro line chips.
"The launch of the Ryzen PRO 3000 series for merchants and small businesses demonstrates AMD's willingness to achieve technological leadership in 2019. They were designed for being effective in data-crunch, design, composition and creation AMD Ryzen Pro and Athlon Pro can accelerate productivity while offering protection thanks to the features with which they were equipped including a memory encryption system and a processor for dedicated security". Said Saied Moshkelani, Senior vice President and General manager of AMD Client Compute,
Read also: AMD Ryzen ThreadRipper 3000 processors launching in November
The new CPUs AMD Ryzen 9 PRO 3900, AMD Ryzen 7 PRO 3700, AMD Ryzen 5 PRO 3600, are all based on the 7 nm production process with Zen2 architecture (of which you will find further information here). In particular, the Ryzen 9 PRO 3900 will offer 12 cores and 24 threads, a configuration never achieved by a processor designed for business. In the past few days, the first rumors have emerged about the new generation of AMD CPUs based on Zen3 architecture.