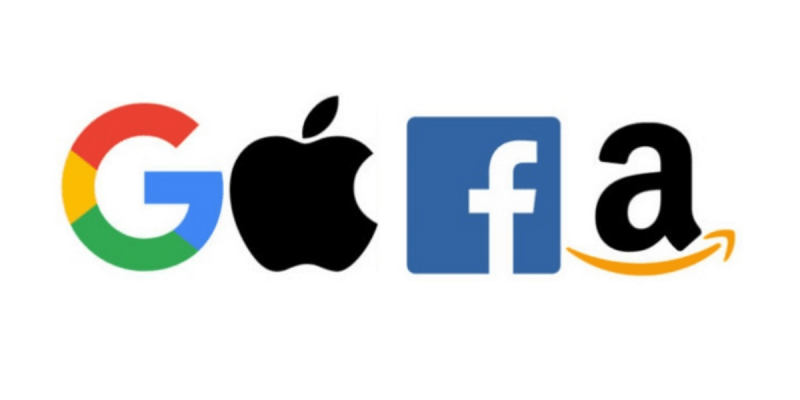 Without ever naming them directly, Google, Apple, Facebook and Amazon are some of the targets of the American justice, which has just opened an investigation into their alleged anti competitive practices. 
The vise seems to have tightened more than ever around GAFAM and other digital giants. On Tuesday, July 23, the US Department of Justice announced in an official statement that it has begun examining the anti – competitive practices of online platforms, social networks, search engines and major e-commerce sites. The review serves as a general inquiry that could ultimately cost the big names in the industry a lot of money.
The survey will determine the consequences of the practices of the digital giants on innovation, competition and consumers
The US Department of Justice has assigned the investigation to its antitrust division. It will have to determine whether online platforms with market leadership have acquired real market power and whether they are adopting practices aimed at reducing and eliminating competition. The institution does not intend to be lenient and will be even less so if it tends to prove that the antitrust practices of the digital giants slow innovation and / or harm users-consumers.
Read also: Google wants the Robots Exclusion Protocol (REP) to become an Internet standard
"Without the discipline of real competition in the marketplace, digital platforms may not meet the demands of consumers" fears Deputy Attorney General of the Antitrust Division, Makan Delrahim. Logically, the Department of Justice does not name any particular company in its press release. But we suspect that companies like Google, Apple, Facebook or Amazon are among the main targets of the review.
The culmination of collaboration between elected officials and regulators
The Ministry of Justice has clearly stated its objective: "To assess the conditions of competition in the online market in an objective, impartial manner, and to ensure that Americans have access to open markets in which companies compete for provide the services desired by the users."
In the US, politicians and regulators have already laid the foundation for the now official investigation. In early June, we informed you that the US Federal Trade Commission (FTC) had declared itself competent to investigate the practices of Facebook and Amazon, leaving Apple and Google in the hands of the Department of Justice.