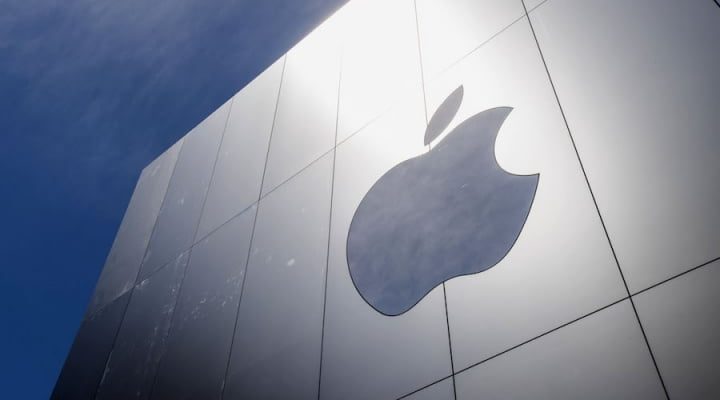 Christmas is a very important time for mobile operating system app stores. It is during this period that most stores generate most of their profits, triggering their use.
This year was no different and records were broken again. Once again Christmas Day was a landmark moment that led to phenomenal profits for the App Store and the Play Store. Of these two, the Apple Store again dominated sales.
Christmas brought new app sales records as presents
As usual, Christmas represents the arrival of many new smartphones and new mobile devices. This brings new access to app stores and new content present there. There are still many users installing new apps, most of all purchased.
The data collected by Sensor Tower for Christmas Day 2019 shows above all that there has been a further increase in app sales. In all, and just this day, $277 million was spent on apps on the Play Store and App Store. This represents an increase of 11.3% over the same day of 2018.
Interestingly, the Apple Store collects the most app sales. From the data presented, received 70% of sales, with a value of $193 million. This is a 16% increase over Christmas Day 2018. For Google, too, this represents a figure of 84 million, up 2.7% from 2018.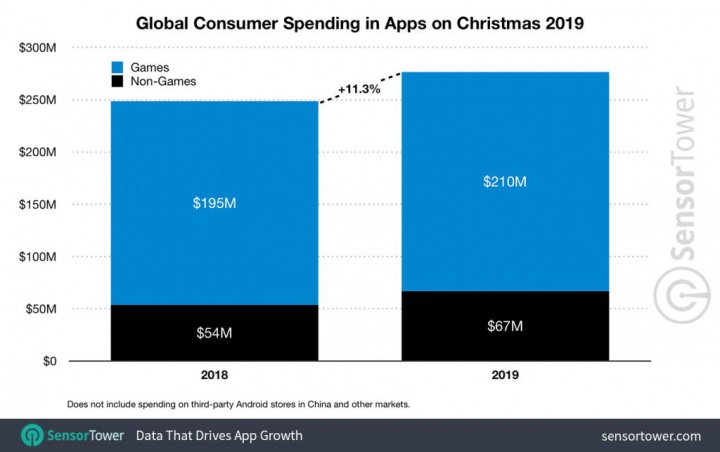 App Store hits Play Store again
In the field of apps, the division of categories brings an especially interesting reality. Games accounted for 76 percent of the total, with $210 million in both stores on Christmas Day. This represents a growth of 8% in the accumulated of the years. This is a truly impressive value for this category.
However, we have the remaining apps, which yielded $67 million, gaining 2% share over 2018 and a cumulative 24% year over year. Of these apps the video services were the most purchased.
These are exceptional values ​​for Apple and Google. Christmas is once again a day of unique gains, all thanks to the new equipment. The Apple store rocks Google's, which also undeniably shows user preferences.