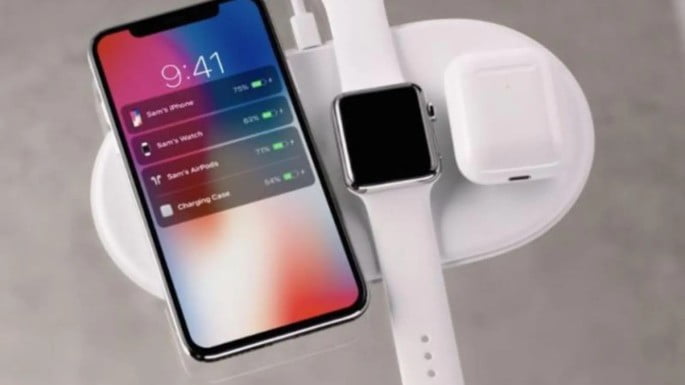 There have been words for a long time about the existence and possible presentation of one of Apple's most desired accessories, the AirPower. This "mat" for wireless charging has the main objective of being able to charge multiple devices simultaneously, presenting itself as an essential accessory for any work desk.
The various problems during its development phase led to many rumors pointing to a possible abandonment of the project by Apple. However, this does not seem to have happened, as recent prototypes reveal the implementation of new features.
Well, you guys wanted a better picture of "C68"… 😏

Remember how I said that the main problem was that current prototypes didn't support Apple Watch?

Yeah.
Well.

They got the Watch working… 👀 pic.twitter.com/LvBeNAAtt3

— Jon Prosser (@jon_prosser) June 18, 2020
One of the main problems with the Apple AirPower was the lack of support for the Apple Watch, which would surely end up alienating many users. Now, renowned leaker Jon Prosser has revealed that one of the latest prototypes is already compatible with the smartwatch, confirming major advances in its development.
Apple continues AirPower development in secret
Apple even confirmed the completion of the development of the wireless charging "mat" in 2019, revealing that they were unable to overcome overheating difficulties. However, there have been several rumors that have confirmed the reopening of this project, rekindling the hope that the AirPower will actually become official.
According to information published by Prosser in April, the manufacturer was able to solve the problems of overheating by using the advanced A11 processor, used in the iPhone 8. These advances in the development of the AirPower have just been confirmed by images showing the Apple Watch a successfully loaded.
According to some rumors, we will likely hear more about AirPower at WWDC 2020