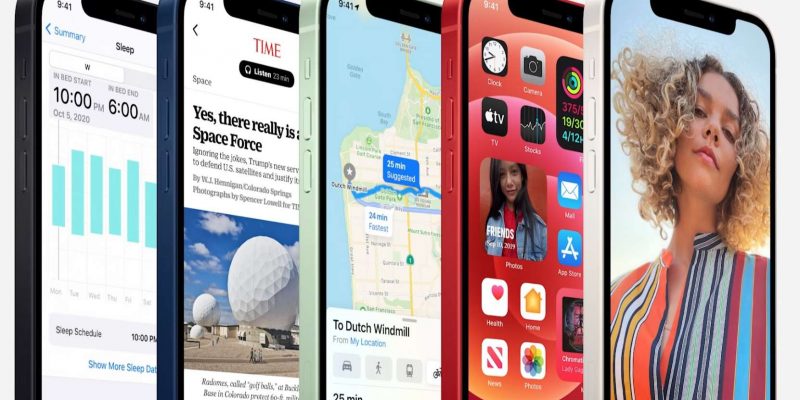 iPhone 12 was one of the two protagonists of the evening during which Apple introduced the smartphone models of the year 2020/21. It is an heir of the iPhone 11 of which it takes up the lead by moving the bar higher. Specifically a new OLED screen Super Retina XDR, a more solid and drop resistant glass, the A14 Bionic chip, 5G, and a more advanced camera. The design also changes considerably, now more squared in the iPhone 5 style. Finally there are not one, but two models: iPhone 12 and iPhone 12 mini
The design
Apple with iPhone 12 chooses a more compact format, "which offers at the same time a large and immersive edge-to-edge display," says Apple. Both models have a slim flat edge design with an aluminum shell and offer a Ceramic Shield front coating. It is a technology that adds a new phase of crystallization at high temperature during which nanoceramic crystals are formed inside the glass matrix, for resistance to falls 4 times higher. The glass is supplied by Corning, cited directly by Apple managers in the context of the event, as a partner for the production of the "strongest glass ever used in the smartphone world".
The display
iPhone 12 and iPhone 12 mini have an OLE display (which Apple calls Super Retina XDR) that extends more towards the edges by reducing the edge of the body. The displays integrate system-wide color management for the best color fidelity in the industry. Both models have a 2 million to 1 contrast ratio for absolute blacks and an immersive HDR viewing experience for high-definition video, more detailed photos, and almost 2x the maximum brightness of the iPhone 11. iPhone 12 has a classic 6.1-inch screen, like that of the iPhone 11, iPhone and 12 mini, has a 5.4-inch display and small size, on a par with that of an old iPhone 5S thanks to the fact that there are no borders and instead of touch ID there is Face ID.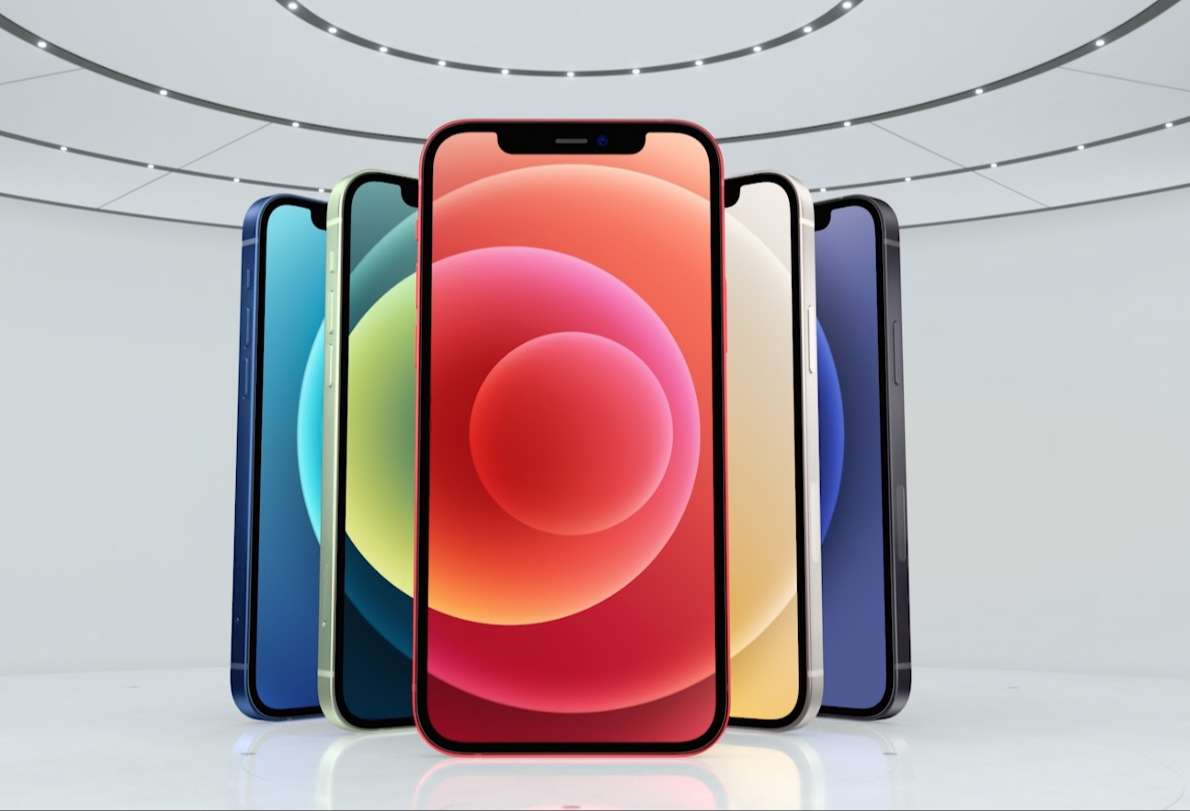 The A14 processor
In the new iPhone 12 we find the A14 Bionic chip, already presented when Apple introduced the new iPad Air. It is the first processor in the entire smartphone industry to be built with a 5-nanometer process. The A14 Bionic chip offers CPU and GPU up to 50% faster than faster-competing smartphone chips, "to deliver a console-worthy gaming experience," says Apple's computational photography features and allows for excellent battery life. battery. Pushing machine learning to the limits, the A14 Bionic chip integrates a 16-core Neural Engine capable of completing 11 trillion operations per second, for an 80% increase in performance.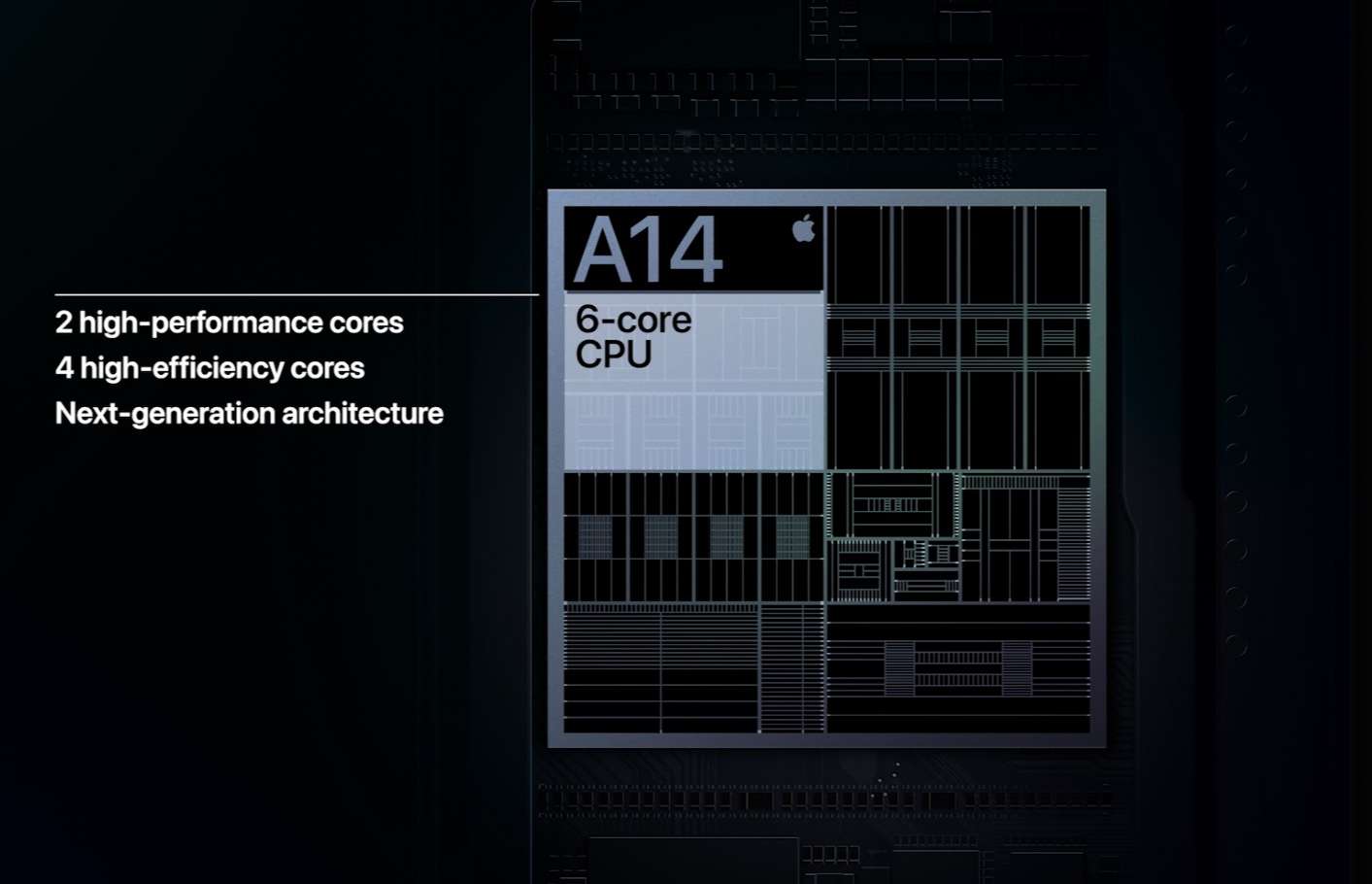 5G connectivity
iPhone 12 and iPhone 12 mini use a 5G communication processor. The 2020/21 iPhone offering represents Apple's first landing in this area that allows for higher speeds for faster downloads and uploads, higher quality video streaming, more responsive gaming experiences, real-time interactivity in apps, FaceTime calls in high definition and much more. The iPhones 12 in the USA support millimeter frequencies (millimeter wave, not used for now in Europe) with which they can reach speeds of up to 4Gbps, even in densely populated areas. They are also apparently compatible with sub 6Ghz technology which is common in high places around the world. iPhone 12 models also integrate Smart Data mode, which extends battery life by intelligently assessing 5G needs and balancing data usage, speed and power in real-time.
The iPhone 12 camera
Apple relies heavily on the camera functions of its smartphones and this is also the case for the new models. Both iPhone 12 and iPhone 12 mini offer powerful computational photography functions thanks to the A14 Bionic chip and a new dual-camera system. The advanced system consists of the ultra-wide-angle camera and a new wide-angle with ƒ / 1.6 aperture, which offers 27% more light for even more incredible photos and videos even in low light.
Night mode and Deep Fusion technology now have superior performance and are available in all cameras (TrueDepth front, wide angle and ultra wide angle). According to Apple, "customers will be able to count on brighter images and higher contrast for photos taken in low-light environments thanks to the Night mode, and get more texture and less noise in Deep Fusion photos. Smart HDR 3 uses machine learning to intelligently adjust the white balance, contrast, texture and saturation of photos for incredibly natural looking images. "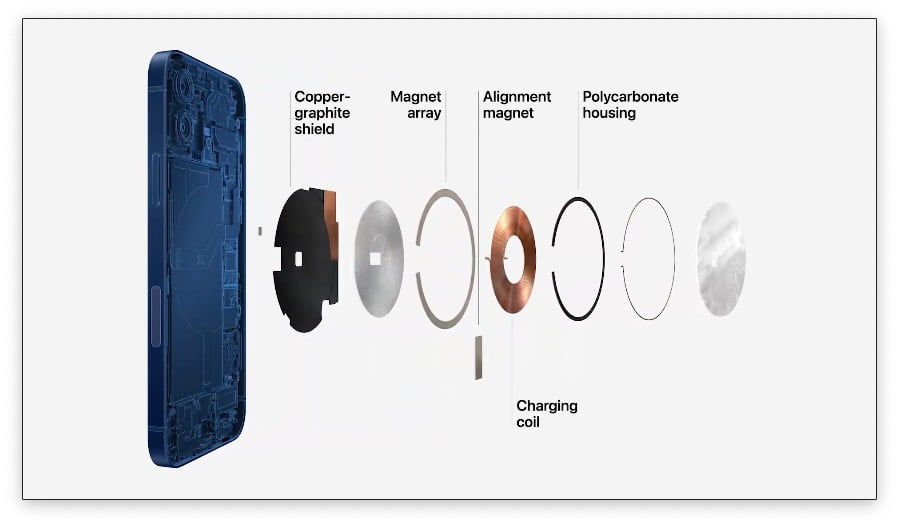 Video
iPhone 12 integrates the first camera capable of shooting HDR video with Dolby Vision and is the first and only device in the world to enable an end-to-end Dolby Vision experience, 6 allowing customers to capture, edit and share easily native cinema-quality video on iPhone. Dolby Vision grading is processed live during recording and maintained while editing in the Photos app or iMovie. Playback on iPhone 12 is more realistic than ever thanks to the advanced Super Retina XDR display. Both models also offer improved photo-quality video stabilization, even more realistic selfie videos thanks to Dolby Vision and time-lapse in Night mode, with longer exposure times for sharper videos, an optimized light trail effect and exposure. more harmonious in dimly lit environments when using a tripod.
The new accessories
Apple in the packaging of iPhone 12 and iPhone 12 mini no longer puts the charger or even the earphones, but only the Lightning cable on USB-C. iPhone 12 and iPhone 12 mini also have a new magnetic charging system comptivile with the MagSafe for iPhone. Inside the device you find a crown of magnets that ensure perfect alignment with the charger and allows the use of new silicone, leather and transparent cases that are easily fixed on the back of the iPhone and a leather wallet.
Prices and availability
The new iPhone 12 starts at $799, while the new iPhone 12 Mini starts at $699. Both phones come in five colors, have a new, squared-off design, and are 5G-enabled.
The iPhone 12 and iPhone 12 Pro will be available to preorder on October 16 and will ship on October 23. The iPhone 12 Mini and iPhone 12 Pro Max will be available to preorder on November 6 and will ship on November 13.