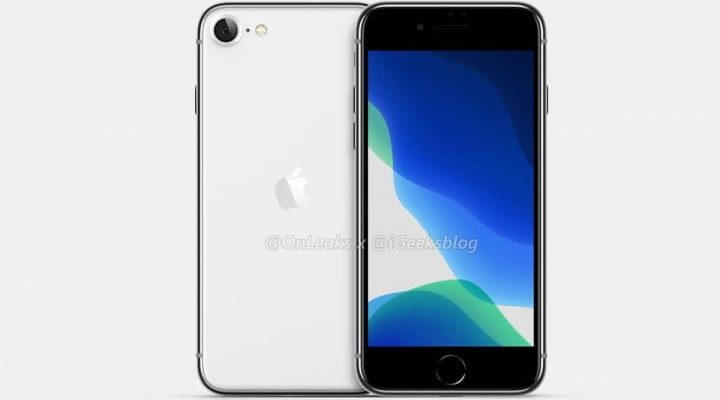 Apple, since the iPhone SE, which does not put a "low cost" device on the market. In this sense, every year there is talk of the launch of this smartphone. Nicknamed iPhone SE 2 or iPhone 9, it may finally be going into production, to eventually be launched as early as next March.
The latest information released by Apple market analyst, Ming-Chi Kuo, says that this device may be launched as early as March. The Bloomberg has reinforced the idea stating that you may be going into production.
According to the information, this new smartphone is already in production. Thus, behind this equipment are three Apple partner companies: Foxconn, Pegatron and Winstron.
Despite talking about a "cheaper" smartphone, it will not fail to bring mature technology. So, as rumors came out, we may receive an iPhone 9 with Touch ID on the Home button, 4.7-inch LCD screen, A13 Bionics processor, rear camera and other technologies that we have seen in the latest Apple devices, but with an iPhone aspect 8.
"iPhone 9 will bring Apple Arcade and Apple TV +"
Despite being a low cost, we have no hope of seeing it in the line of "cheap mobile phones". It will be a cheaper device, yes, but within the Apple offer.
In Europe the cheapest device, the 64 GB model 8, costs $ 609. Therefore, if we fit the offer in this price line, surely it will not be below $ 440.
In addition to this information, the analyst points out that the current owners of the iPhones 6 are the main audience for this new model. In fact, according to the numbers, there are about 100 million users. This is because the equipment, with the latest supported system, has not meant that it is necessary to change.
However, the arguments, in addition to the price of iPhone 9, could be iOS 13, better cameras and some service offerings, such as Apple Arcade and Apple TV + (mainly in the American market).
Over here, the Apple SE smartphone was very well-received in the business market. It is light, easy to accommodate and, as is known, it also supports the latest iOS.