Global
Apple's upcoming WWDC19 event ticket price is $ 1,599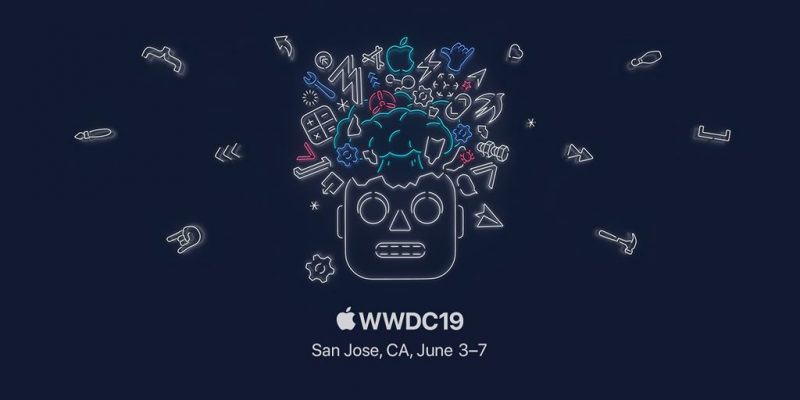 Apple's annual event WWDC, will take place from June 3 to 7. As usual, Apple will introduce new version updates for iOS, MacOS, TvOS, WatchOS and other platforms.

Apple has officially announced the time and venue for the World Developer Conference (WWDC 2019). Specifically, this conference will be held from 3 to 7 June here in the city of San Jose (California state, USA). At WWDC this year, Apple is expected to introduce new version updates for iOS, MacOS, TvOS, WatchOS and other platforms.
This year's slogan is "Write code. Blow Minds". As you can see in the picture below, the company has created a unique image with a lovely robot whose head is flaring up Apple's development tools.
With Apple adding the Dark Mode to macOS last year, many people hope the company will do the same with iOS 13. Besides, the many possibilities of Apple releasing the first beta of iOS 13 right after the WWDC 2019 event ended. It is expected that its official version will be announced with the iPhone 2019 generation this fall.
In addition, in an effort to turn the iPad into a more efficient working tool, Apple will add many iPad-specific features on iOS 13. These features include a new main screen, a wide range of possibilities, tab in an application (similar to the browser) and better file management.
But the most anticipated thing in this year's WWDC event is that Apple will bring iOS and MacOS closer together by allowing iPad applications (possibly iPhone too) to run on Macs. This was started from MacOS Mojave but only available on some Apple apps.
This year, everyone expects Apple to open up this plan to be wider for developers. Moreover, it is hoped that Apple will significantly improve the capabilities of this app called "Marzipan". Currently, Apple's Marzipan applications on the Mac seem to be quite alien to this operating system and have poor performance.
Many people are expecting Apple will launch a new 10.5-inch iPad at WWDC 2019. In addition, the company can also announce AirPower and AirPods 2 if they do not appear during the event on 25 / 3 coming here.
Registration has begun and as usual, Apple's ticket delivery will be randomly selected. However, this year the door will be closed sooner, it will end on March 20. The ticket price will be $ 1,599 for each developer and Apple said it will offer 350 scholarships this year, although it looks expensive but it is much cheaper than the 3-year developer event. days of Microsoft and Google.