There have been advances related to a new feature on which the WhatsApp team of developers is working and by virtue of which users (both Android and iOS) will have the opportunity to delete a message sent after a certain period of time.
The first hidden traces of this feature were identified in the WhatsApp beta update for Android 2.19.275 while in the subsequent release 2.19.348 some changes were identified (such as more time options and the new name delete messages).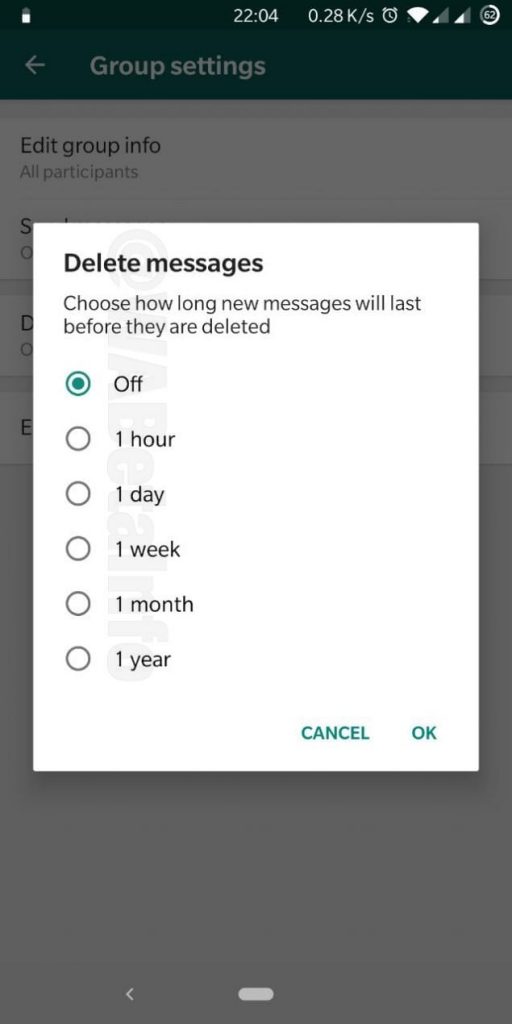 With the updates to the beta versions 2.20.10.23 and 2.20.10.24 of WhatsApp for iOS the feature has also been renamed in the application dedicated to Apple devices, removing any reference to the individual chats.
Well, it seems that the WhatsApp team has decided to make some changes to this functionality, which should now be considered a sort of tool to "clean up" the groups: In fact, in them, there are often numerous messages and through this function it could save memory on the device, automatically deleting the older ones (only administrators will be able to enable or disable it).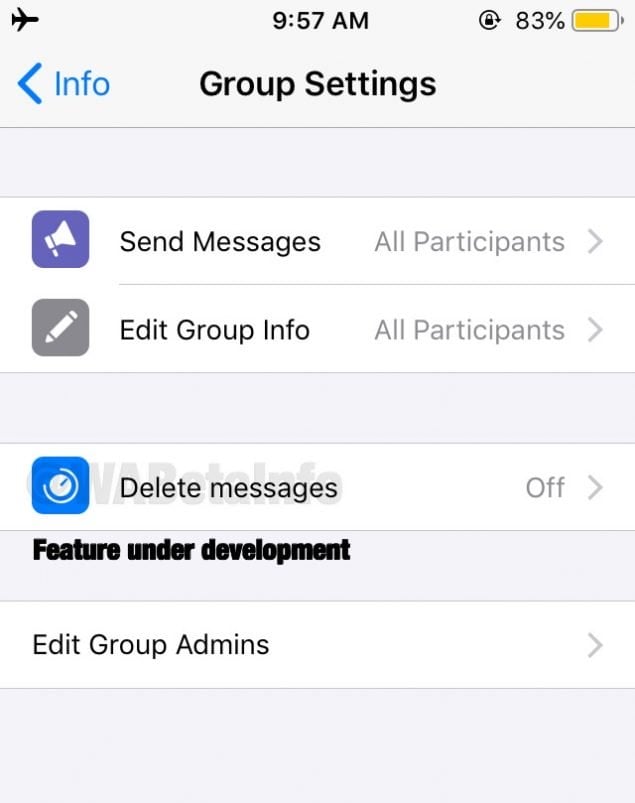 In essence, the automatic message deletion feature will likely be less "catchy" than expected (and hoped) so far.
Read also: You can now receive multiple calls at once on WhatsApp